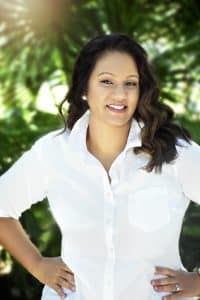 Alica's Pepperpot is about recipes, culture, and snippets of my life, but there are deeper roots than just what's on your screen. This blog is also about preserving my culinary culture through recipes and sharing it with the world. I want younger generations to have a place to read about the foods that influenced and shaped the lives of many Caribbean immigrants and their descendants. It is important to remember how our cultural food shapes our identity. It helps us remember who we are in times of uncertainty and isolation. The majority of recipes on this site are heirloom family recipes which I have taken time to document and share for the purpose of learning and connecting with Caribbean culture.
First Time Here?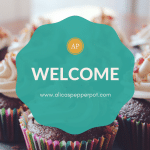 Read this post.
About Alica /ah-lee-sah/
I'm an Indo-Caribbean-American girl originally from New York City. I grew up in Queens, NY as a daughter of Guyanese immigrants and it's also where I call home. My family is from Guyana, a small country in South America. Growing up, I spent a lot of time helping my mom prepare traditional foods for our family as we did not eat out very often. Home cooked food was always what united us; the glue that held us together. After graduating college, I moved away from home and quickly realized how much I missed my mom's presence in the kitchen. It was also apparent that without her direction I had no idea how to replicate the traditional foods I grew up eating.
During my time in graduate school, I decided to start a blog to document her recipes. I felt we needed a space online where people who wanted to learn how to cook the Caribbean food their parents made, but needed measurements, could be inspired and encouraged to make the nostalgic foods they loved, using my family's recipes as a guideline. What started as a hobby has now become a full-time career for me and one that I am immensely passionate about. A few years ago I left my career in marketing to become a stay-at-home mom. I currently reside in sunny Florida with my husband and two sons.
How to use this site:
I recommend using these recipes as a guide and customizing to suit your tastes. Or you can follow the recipe exactly until you have learned the method of making the dish. We all have a different preference for seasonings and ingredients. My ultimate goal is to encourage and inspire you to connect with flavors of the Caribbean no matter which method you choose.
The recipes on this blog range from traditional and sentimental to modern and fun. I'm most inspired by Caribbean ingredients and how to use them in unique ways, while keeping a focus on classic dishes. I also love to share recipes that are commonly found at West Indian/Caribbean gatherings which do not necessarily include solely Caribbean dishes.
About the blog name
I started blogging in 2010 under the name, The Inner Gourmet. In May 2017, I changed the name to Alica's Pepperpot. I loved the idea of having my name in the new brand as the recipes on this site are family recipes executed through my vision and hard work. I love the energy of the term, "Pepperpot" as it signifies (even to a non-West Indian) that something exciting and spicy is cooking up. It also has an ambiguity that works well since Pepperpot is Guyana's national dish. The term "pepperpot" provides a link to my Guyanese heritage.
Say hello!
Have a question about a recipe or just want to say hello and connect? Feel free to email me at, hello@alicaspepperpot.com.