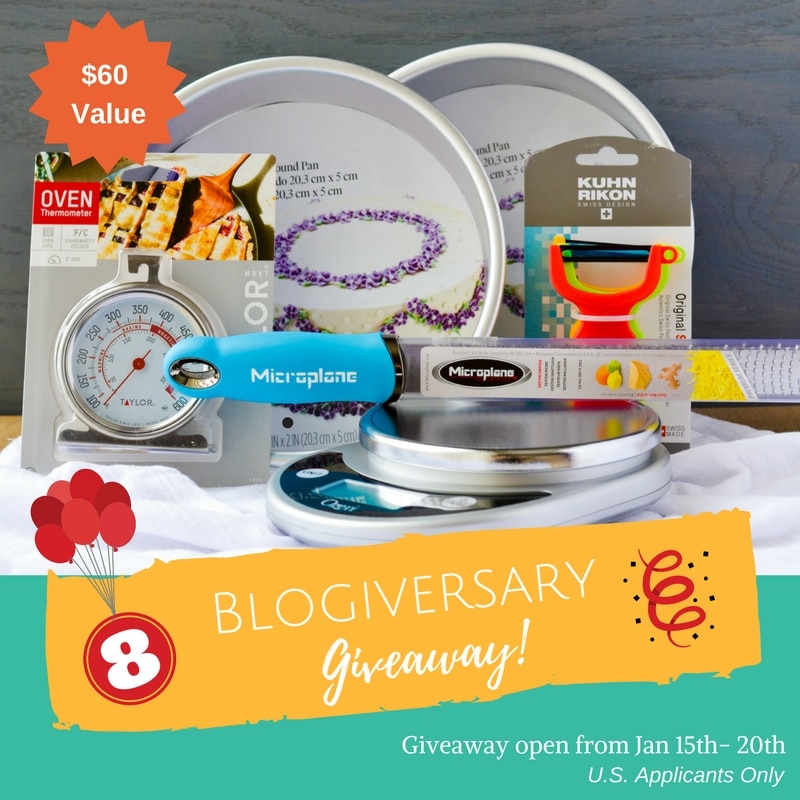 It's my blog's 8th birthday, or as bloggers like to call it, our blogiversary! This is a really special milestone because eight years ago this week, I decided to try something new and enter into this world that I essentially knew nothing about. I am a very private person so starting a blog seemed daunting to me, but with some encouragement from close friends, I decided to take a chance. The recipes I wanted to share were critical in helping me stay connected to my culture and I knew there had to be others out there who would find them useful as well. What I didn't know was how to reach this audience and if they'd even read my blog! But here we are after 8 years, 150 recipes and thousands of readers later.
It All Started With a Facebook Post
Reading this Facebook memory made me realize if I didn't take a chance, I would have missed out on so many connections, so much fulfillment, so many opportunities. All I can say is, if you have an idea for a business or a project, just start. There will never be a right time because there will never be enough time. I started this blog when I was in graduate school and had no idea how I would fit it into my schedule. Eight years later, my life seems more hectic, especially after having kids and I still feel like I don't have time to blog, but I am so glad I started.
I am so very thankful to my family and close friends for encouraging me and consistently supporting me. Especially my husband, who washes the dishes after I recipe test and also occupies the kids so I can get blog work done. I'd also like to thank my good friend Kami, who was an incredible resource to me when re-branding my blog last year. I don't know if I could've done is as quickly without her help. I was on a blogging hiatus and she really helped to spark my passion for blogging again. Thank you, Kami <3.
What's next for 2018?
I plan to continue posting recipes consistently throughout the year. I also have two big projects planned, but will wait to share the details because bad eye is a real thing, amirite?
The Giveaway!
I'm giving away a few kitchen tools that I cannot live without. We all have kitchen tools we do not use, but I feel you'll get good use out of all 5 of these items. If you don't win, but would still like to purchase these items, see corresponding link.
To Enter:
Comment only on this blog post answering the following question: What is your favorite Caribbean dish?

Please enter your full name (first and last name) when commenting.
Comments on Facebook, Instagram, or Twitter will not be considered.

U.S. participants only
Winner will be announced on Sunday, January, 21st 2018 on this blog post and on social media.
Good Luck!
WINNER: MELISSA NARAINE
The winner was selected using a random name picker formula in excel. Please see video below. Thank you to everyone else who entered and left some wonderful comments! I will reply soon!