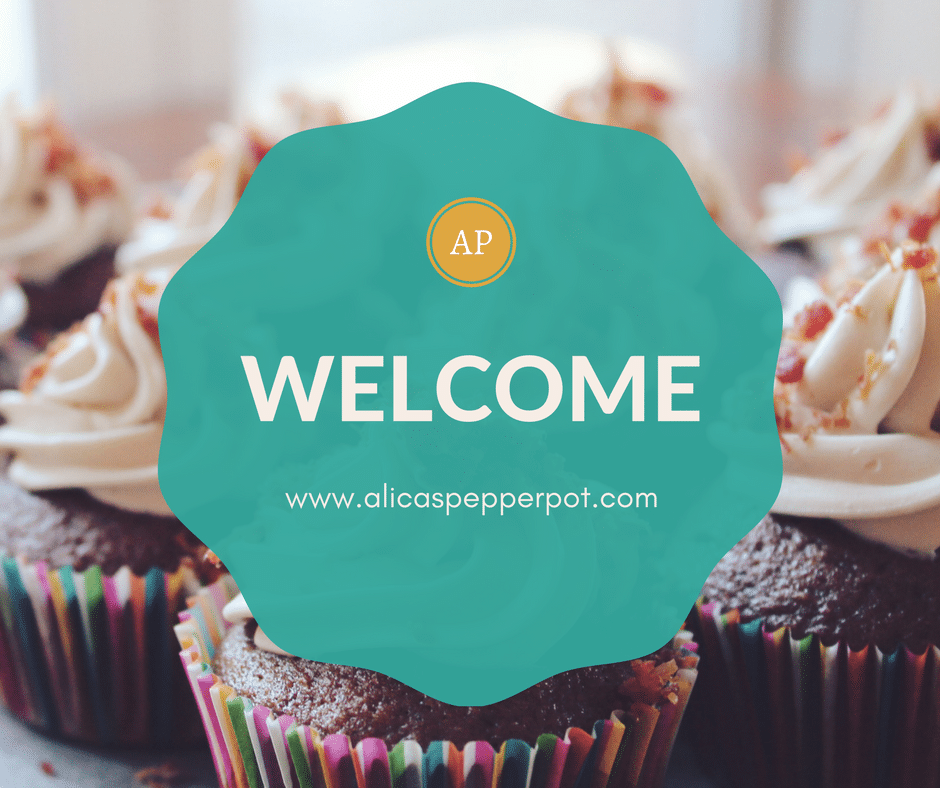 Well, how exciting is this? I am overwhelmed with joy that we now have a new meeting place. After 7 months of late nights, lots of midnight snacking, mistakes and accomplishments, here we are; new blog and new design. This marks a new beginning in my blogging career as I have been wanting to redesign and rebrand my blog for over 5 years. I felt the design of my old site didn't complement the aesthetics of my photography or brand. In 2012 I began the process of choosing a new name. I had Alica's Pepperpot in mind since then, but only now has it all come to fruition.
My previous blog was called, The Inner Gourmet. When I started blogging 7 years ago, I chose this blog name because I believe that Caribbean food is truly gourmet as many of our cooking techniques can be quite arduous and refined. Although this is what I felt, the name was not perceived that way. Over the years I realized I needed a name that was more reflective of those feelings, but also of the food I cook. The Inner Gourmet was too general of an identity. Readers couldn't tell right away what my blog was about and that poses a challenge for any brand. 
After a little market research and a couple of surveys I've decided on a new name – Alica's Pepperpot. I am in love with this name! I loved the idea of having my name in the brand because these recipes are family recipes and executed through my vision and hard work. I love the energy of the term, "Pepperpot" as it signifies (even to a non-Caribbean/West Indian) that something exciting and spicy is cooking, but also has an ambiguity that works since Pepperpot is Guyana's national dish. The term "pepperpot" provides a link to my Guyanese heritage. 
For those of you who are new here, this is what my previous blog looked like: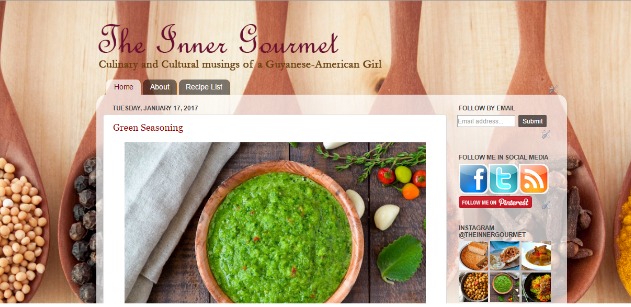 So what's different about Alica's Pepperpot?
Layout- The new layout is much cleaner and easier to navigate.
Homepage - The homepage has more accessible content available for viewing in one click.
Recipe index - The recipes that are on the blog are now effortlessly searchable via photo or search box.
Recipe print button - Now you'll have the option to print a recipe without the blog post content and photos.
Subscribe - A new option to subscribe to recipe posts. Receive them straight in your email.
What is this blog about?
Alica's Pepperpot is about recipes, culture, and snippets of my life, but there are deeper roots than just what's on your screen. This blog is also about preserving my culinary culture through recipes and sharing it with the world. I want younger generations to have a place to read about the foods that influenced and shaped the lives of many native Caribbeans, Caribbean immigrants and their descendants. It is important to remember how our cultural food shapes our identity. It helps us remember who we are in times of uncertainty and isolation. The majority of recipes on this site are heirloom family recipes which I have taken time to document and share for the purpose of learning and connecting with Caribbean culture.
What to expect
New recipes more frequently
A variety of recipes including more Caribbean-influenced dishes and some American favorites
More seasonal recipes
In the coming months, you will see sponsored content and some advertising
A brand new section on the blog which I will be announcing in September!
This food blog started as a little ole' hobby while I was in graduate school and evolved into my true passion, and this year, a career. As I continue on this trajectory, I want you all to know that it is your following, reading, commenting and engagement with the blog that has encouraged me to keep writing and posting recipes. Your support has also motivated me to take this next step in my blogging career. Many heartfelt thanks.