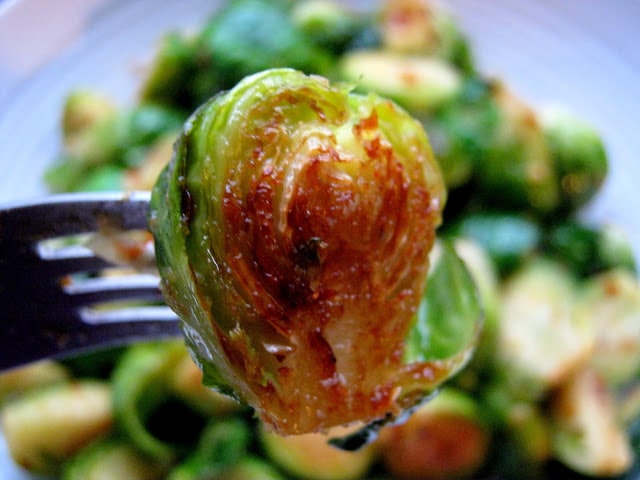 Thanksgiving dinner for many people is all about the turkey. Since I'm not a big turkey fan, the side dishes are really where it's at for me. My family usually bakes a gigantic chicken instead of a turkey and to be honest, once there is a bird in the center of the table, it feels like Thanksgiving. Brussels sprouts are one of my favorite side dishes, this recipe really gives the sprouts a spicy kick and with the garlic mixed in, you're taste buds will definitely be in for a ride.
Method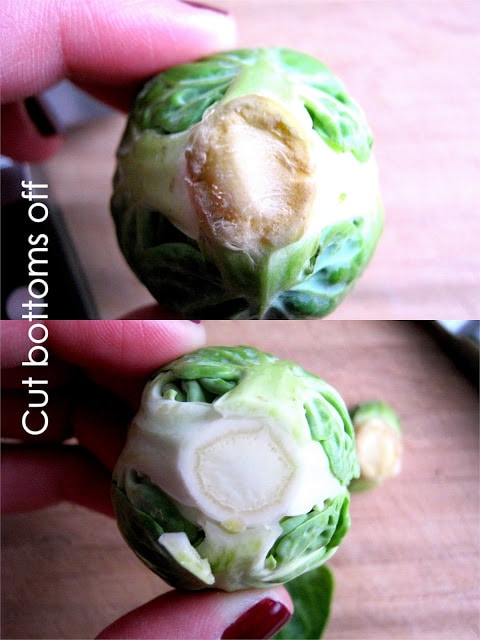 Sprouts come in all sizes as you can see!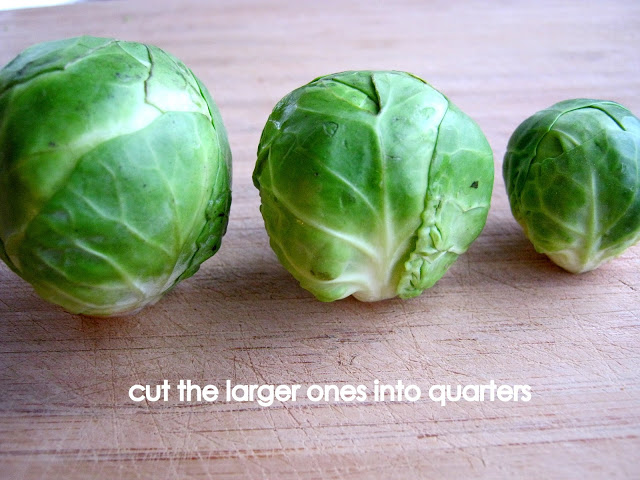 The nice thing about side dishes for Thanksgiving dinner is that there is a never ending list of dishes that can be considered a side. There are a few must haves like stuffing, cranberry sauce, and the ever so popular mashed potatoes and gravy, but rarely are the other popular side dishes highlighted, like sweet potato casseroles, baked macaroni and cheese, and one that I have made for you today, brussels sprouts.
Brussels sprouts are an acquired taste I think. You either like them or you don't or you hate them and then grow up and realize your taste buds have developed and they have now become one of your favorite vegetables 😉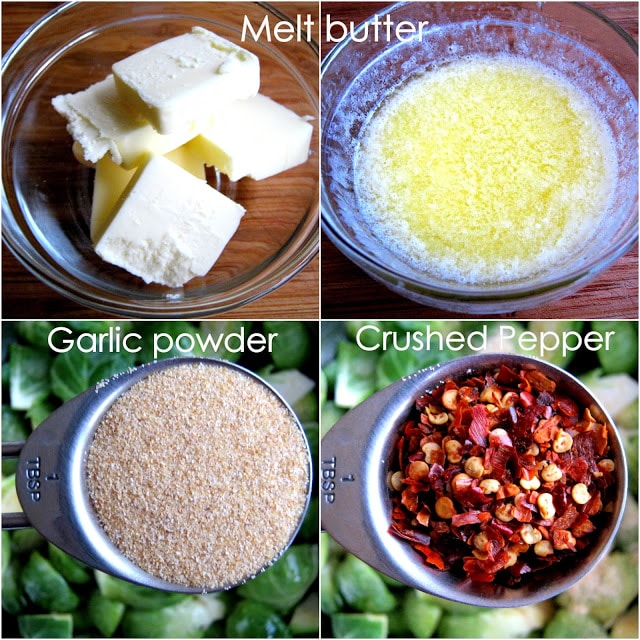 Brussels sprouts look like a baby cabbage, in fact they are a part of the cabbage family. They are leafy and have a nutty flavor to them. I personally love these little babies, they are really healthy and are beautiful once cooked.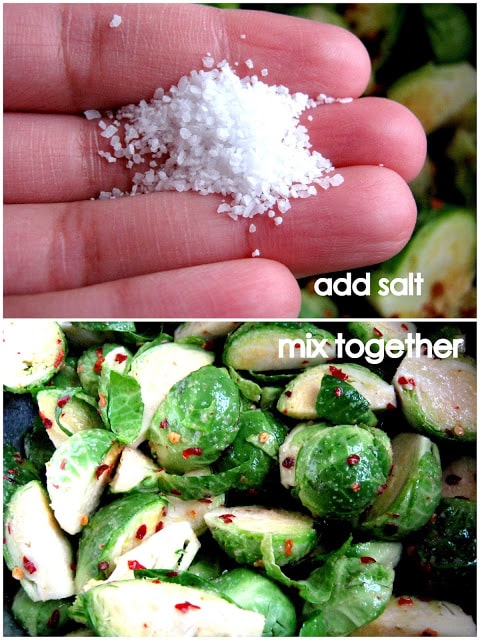 I found a recipe for these sprouts in one of my Food & Wine magazines and decided to add some garlic and extra crushed peppers to it. They are out of this world! I think it would make a beautiful side for your Thanksgiving table, not to mention they will be done cooking in 30 minutes!
Cook till soft and golden (instructions below)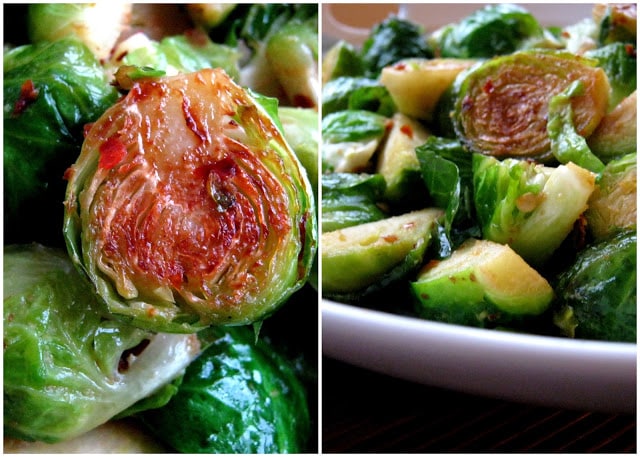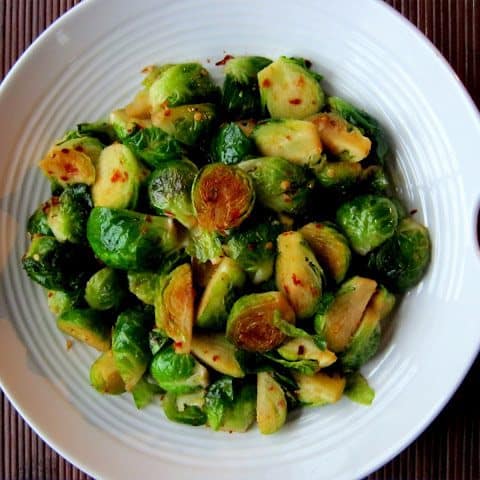 Spicy Garlicky Brussels Sprouts
Ingredients
2 lbs of brussels sprouts
1 tbsp garlic powder
1 tbsp crushed red pepper
¾ stick of salted butter, melted
pinch of salt
Directions:
Instructions
Trim bottoms off of brussels sprouts, cut in halves or quarters if the sprout is really big. Place in a colander (strainer).
Rinse sprouts really well and then put them into a deep mixing bowl. Dry thoroughly with napkins.
Pour melted butter, garlic powder, crushed red pepper, and salt over brussels sprouts and mix well with your hands.
Heat a skillet to low-medium heat and throw sprouts into the cook. Let sprouts cook for about 25 minutes, turning them every once in a while.
With a fork, pierce one brussels sprout to see how soft it is (I like mine to be really soft so the fork goes right through easily). If they are not soft enough cook an additional 5 minutes. Once they are cooked to your desired tenderness, turn the heat up to medium-high and let sprouts sear to get that nice golden color.
Remove from heat, you're done!