This one is for all the pasta lovers out there. I think that's pretty much everyone, right? In my house no penne gets left behind. My family will gobble this stuff down like it's water, even my little 13 month old. For that reason I have at least 10 go-to pasta recipes when I need to make a one-pot meal or a quick tossed-pasta dish. I will be sharing those recipes in the coming weeks, but you guys have to try this sun-dried tomato and asparagus pasta for a tasty weeknight meal. The sun-dried tomato has a tangy and sweet taste that flavors the entire batch of pasta. It's so delicious against the asparagus and charred flavor of the grilled chicken. Don't limit yourself in what you want to add here. Olives and capers would be great in here as well and I could easily see this with broccoli instead of asparagus.
Tossed pasta dishes work well for our family since we have a busy schedule. I love being able to prep the ingredients at different times and toss it together when ready to cook. For this sun-dried tomato and asparagus pasta, the chicken marinates a day or two before and the asparagus gets chopped then stored in the fridge. After boiling and seasoning the pasta all you have to do is bring it all together. Give this one a try and let me know how you liked it.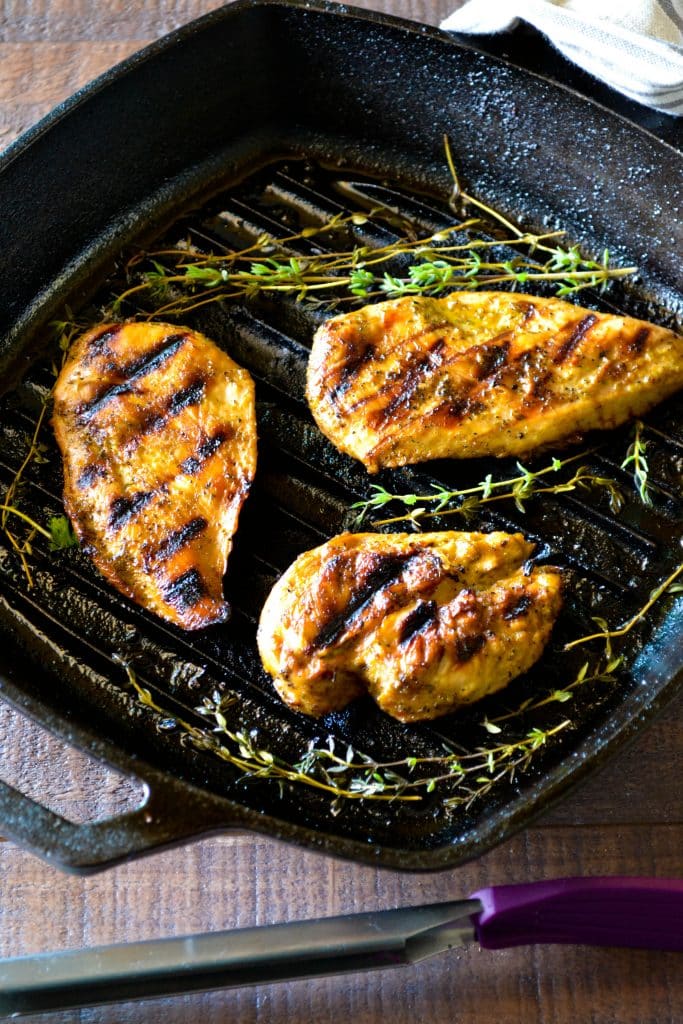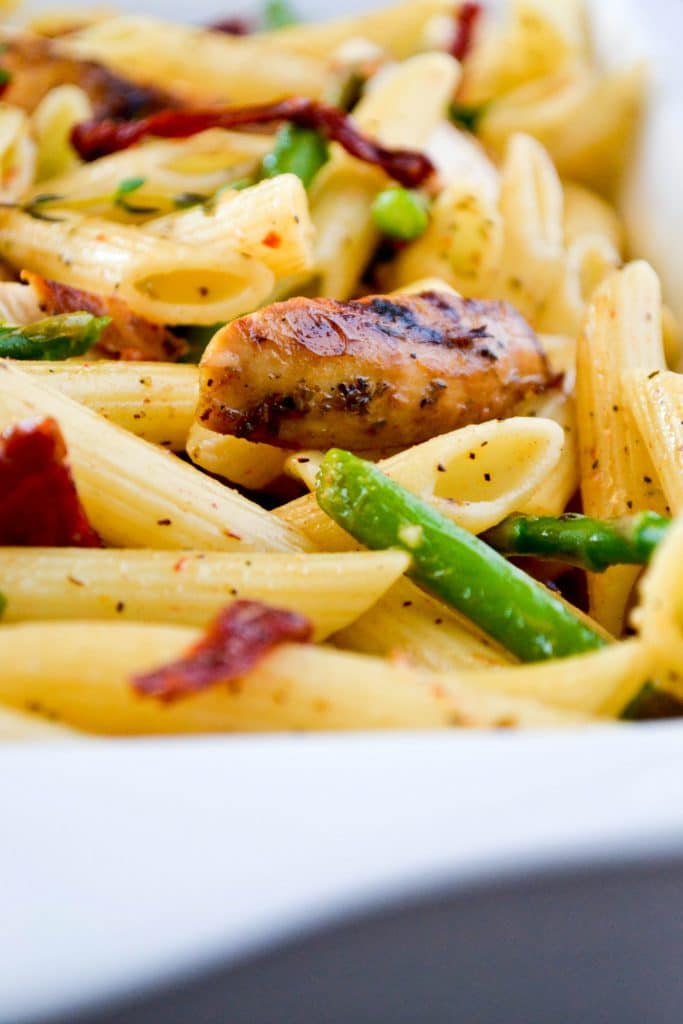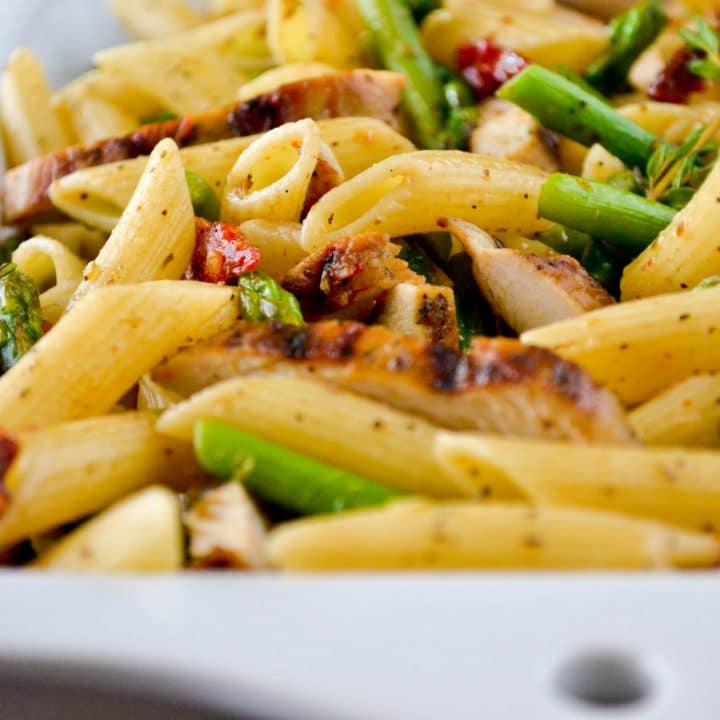 Sun-dried Tomato Pasta with Chicken
Ingredients
1 lb penne pasta
1 tsp seasoned salt
1 tsp black pepper
½ tsp garlic powder
1 tbsp olive oil
Few sprigs fresh parsley
6-7 whole sundried tomatoes, sliced, + 2 tsp oil from jar
1 lb asparagus, chopped
2 garlic cloves, minced
2lbs chicken breasts
2 tbsp green seasoning
2tbsp worcestershire sauce
Salt
Instructions
Cook and drain pasta. Toss with olive oil.
Add seasoned salt, black pepper, garlic powder, fresh parsley, and any other spices/herbs desired.
Slice sun-dried tomatoes, add oil from jar to pasta and toss.
Chop asparagus same length as penne. Saute asparagus a few minutes with fresh garlic, dash of salt, olive oil. Toss with pasta.
Season chicken with green seasoning, salt, and worcestershire sauce. Grill chicken 15-20 mintues. Let chicken rest a few minutes. Chop and toss with pasta.