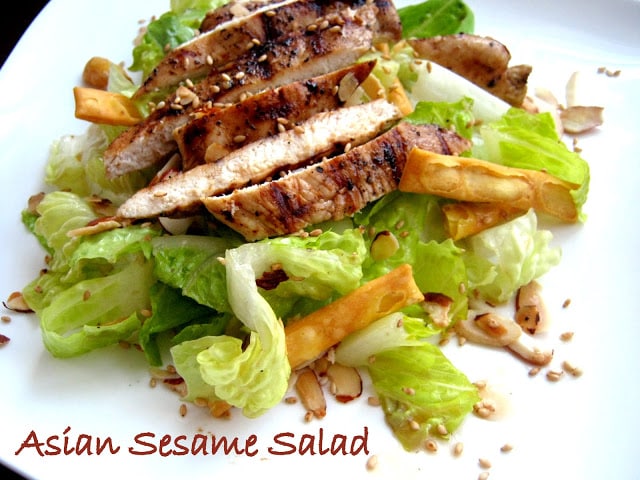 If you frequent my blog, then making the assumption that I prefer desserts over salads might be a good one. Don't be fooled though, I do enjoy a good salad and I mean a really flavorful salad, not just lettuce tomatoes and dressing. Growing up in a Caribbean home, salad was not usually a part of our daily diet. Caribbean food is seriously carb intensive, but as I got older I started to realize that to maintain a healthy weight, incorporating a salad is not such a bad idea. One of my favorite salads is the Asian Sesame Chicken Salad from Panera Bread. I love the sesame flavor and especially the crunchy lettuce. Buying prepared salads from restaurants can get to be quite expensive so I decided to make one at home to satisfy this craving.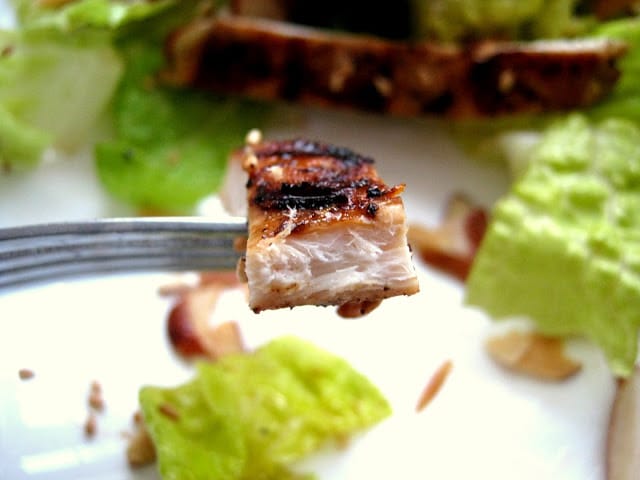 The dressing is really delicious, it has hints of ginger and honey in it and has a nice tang to it, the way dressing should. It turns out to be around 2 cups of dressing once you are done making it. I stored mine in a clean spaghetti sauce bottle and kept it in the refrigerator. This is a quick dish to make especially if you buy the lettuce already chopped up and have already made this dressing ahead of time. If you decide to make this salad, do not omit the Chinese noodles, they make all the difference, it adds really great texture to the salad and makes it really tasty as well!
Chop the lettuce and set aside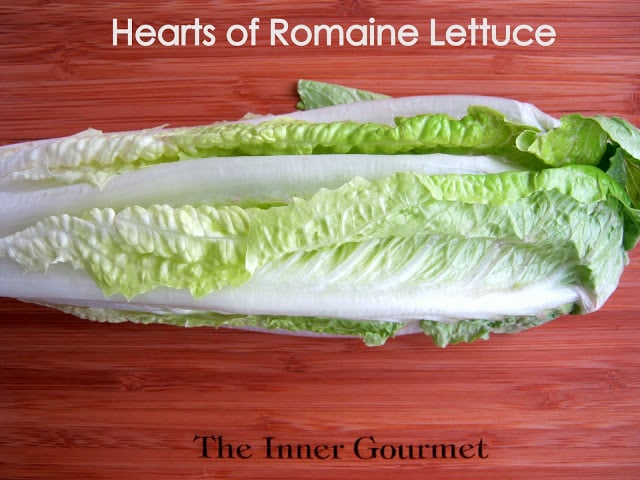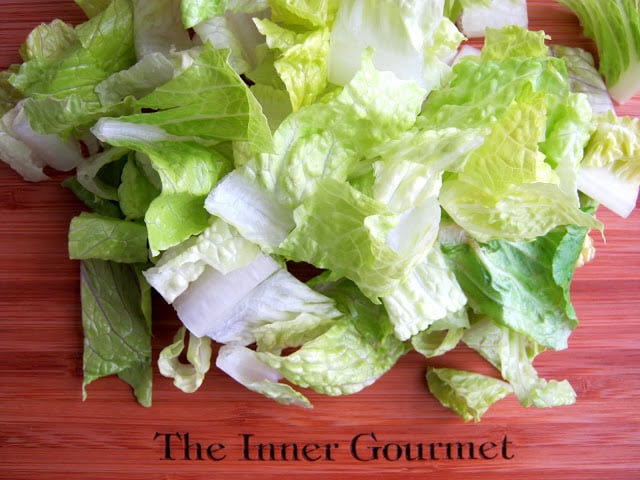 Make the Dressing
3 main ingredients for the dressing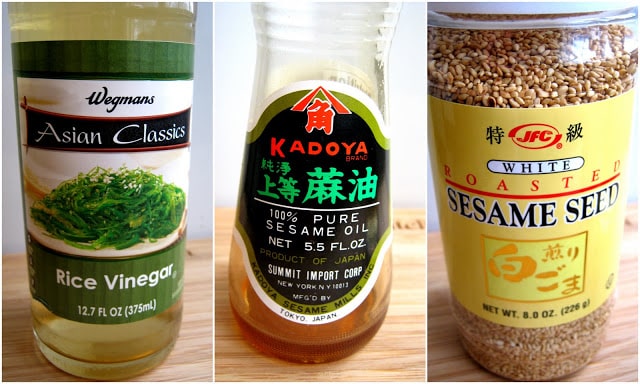 in a mixing bowl whisk together the following ingredients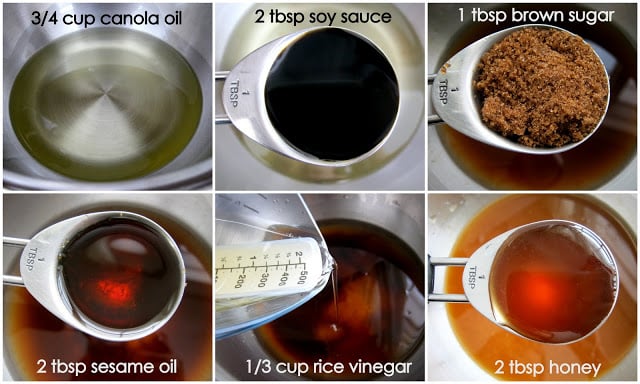 peel and grate a small piece of ginger and add it to the dressing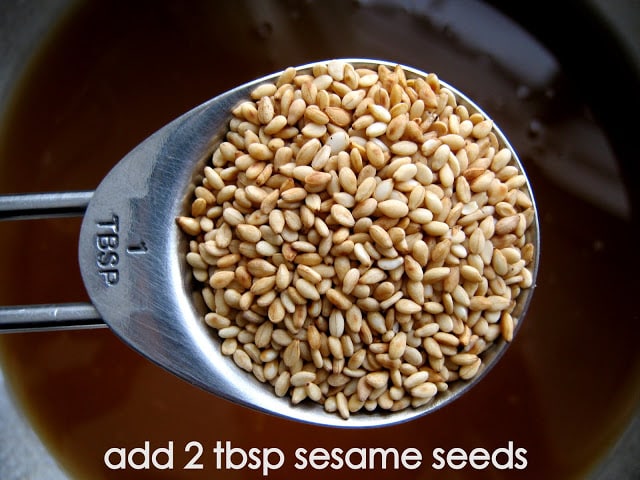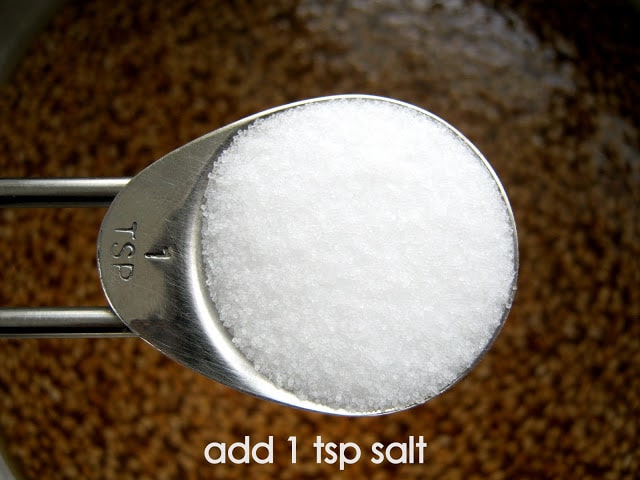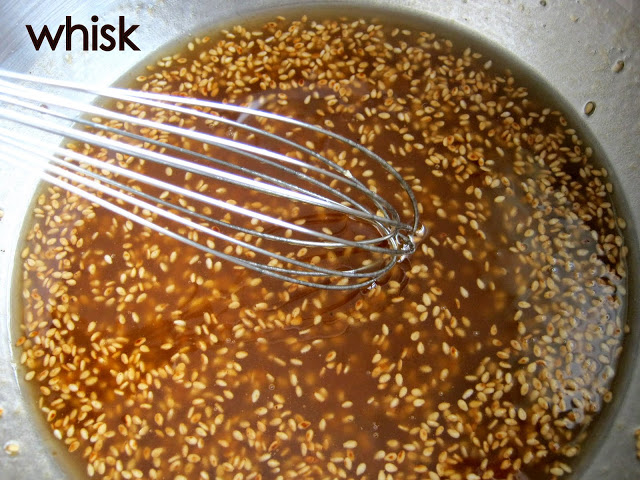 pour into a bowl and set aside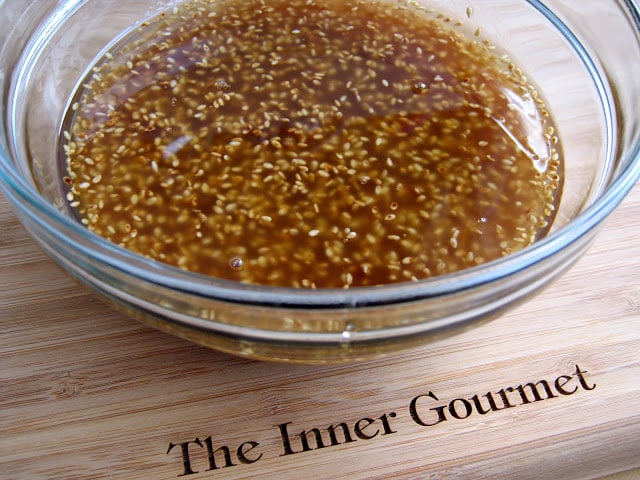 Grill the Chicken
I love adding balsamic vinegar to marinate my chicken before grilling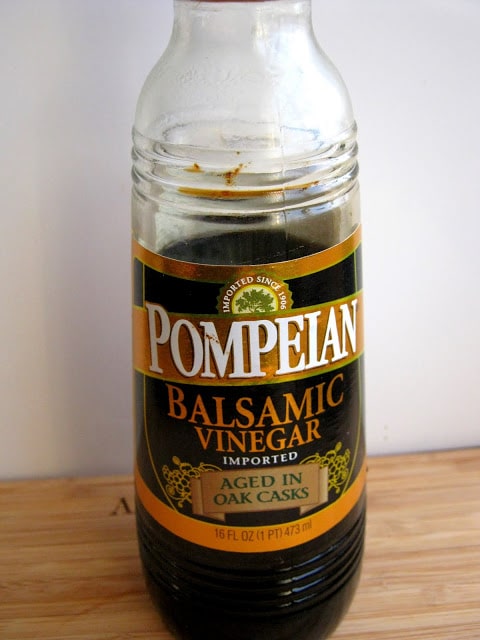 This is 4 pieces of thinly sliced chicken breasts. I usually rinse my chicken with a little lime juice and vinegar to remove any slime. After washing, make sure to dry the chicken thoroughly, this way you can ensure your seasonings stick well to the chicken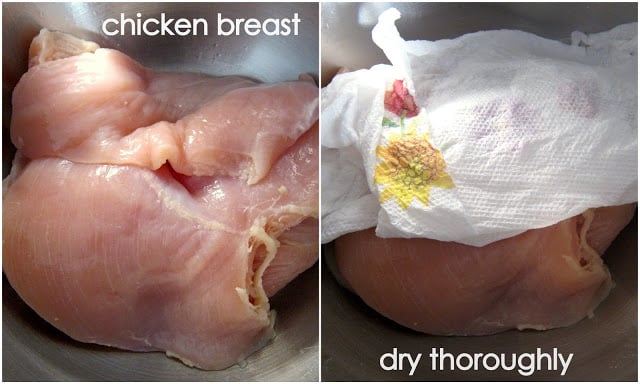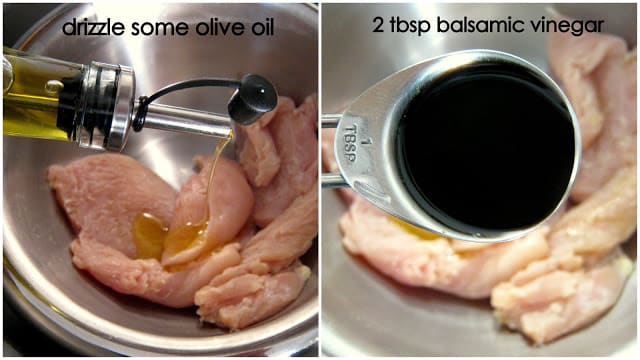 Marinate the chicken with olive oil and balsamic vinegar then place chicken onto a plate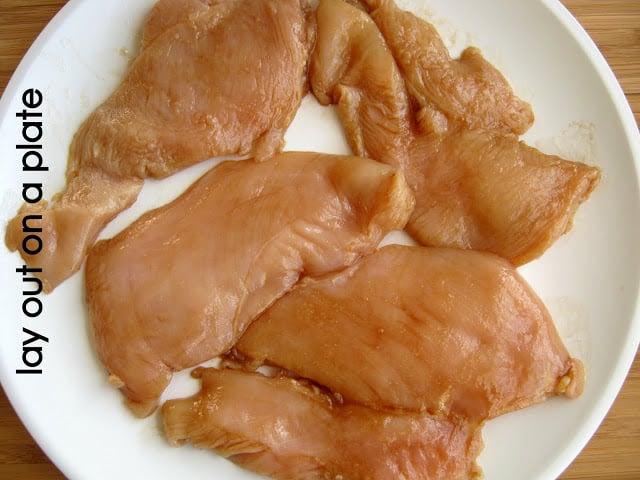 add the desired amount of black pepper and salt to both sides of chicken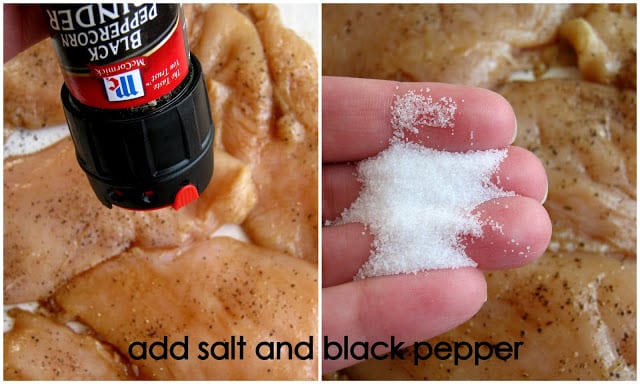 On a grill pan or George Foreman, grill chicken until the juices run clear or until your thermometer reads 165 degrees or above. Rotate chicken to achieve criss-cross grill marks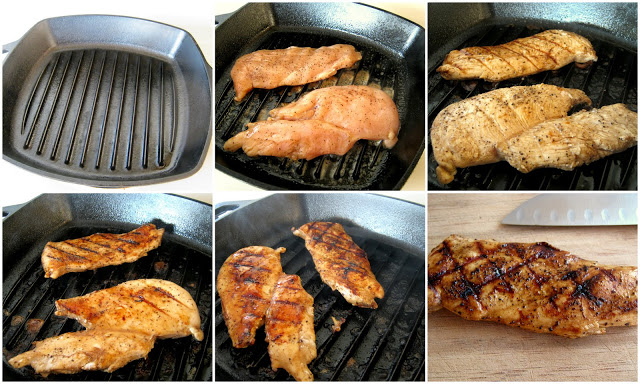 While chicken is hot, place on a cutting board and chop into strips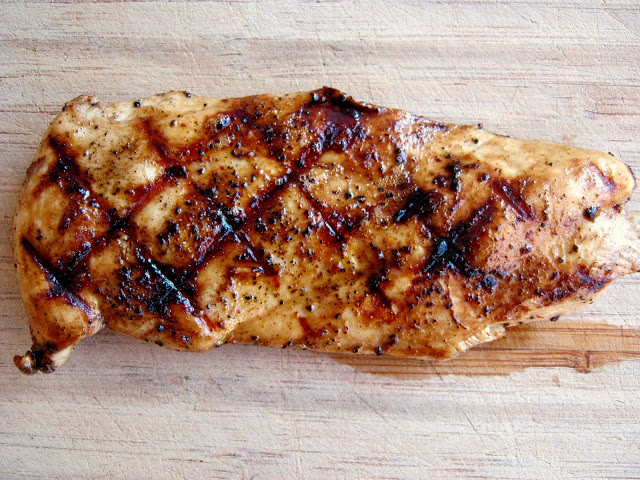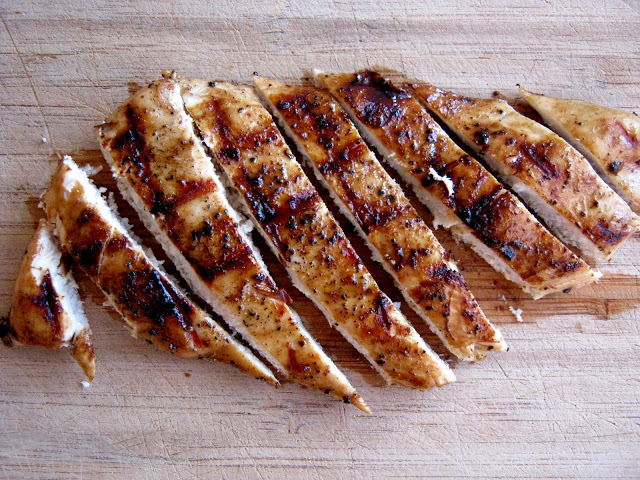 Get Ready to toss and plate the salad
First, grab some sliced almonds and toast them...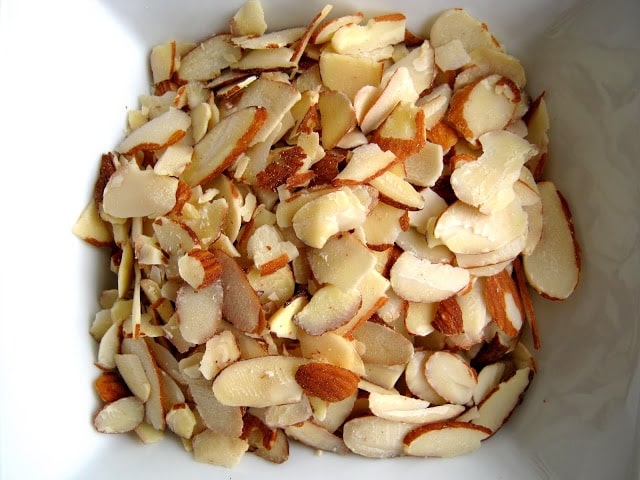 ...in a frying pan for 7-8 minutes on low heat or in the oven for 4-5 minutes at 250 degrees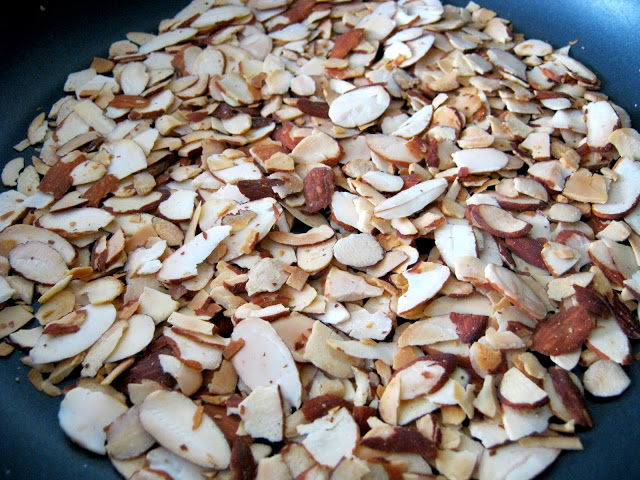 These Chinese noodles are to die for, you have to make sure you add these, trust me you won't regret it.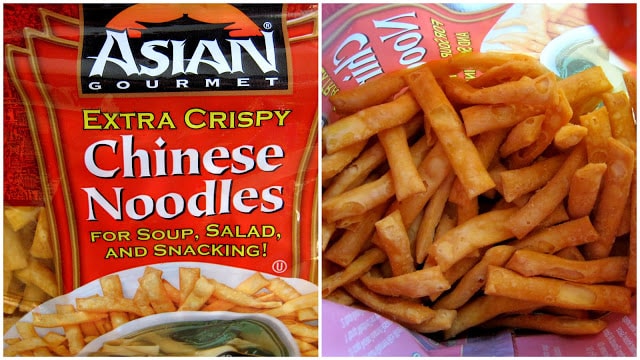 Place the desired amount of lettuce into a mixing bowl and pour a couple of spoonfuls of dressing on it. Mix it with your hand or a spoon. Toss in the sliced almonds and Chinese noodles.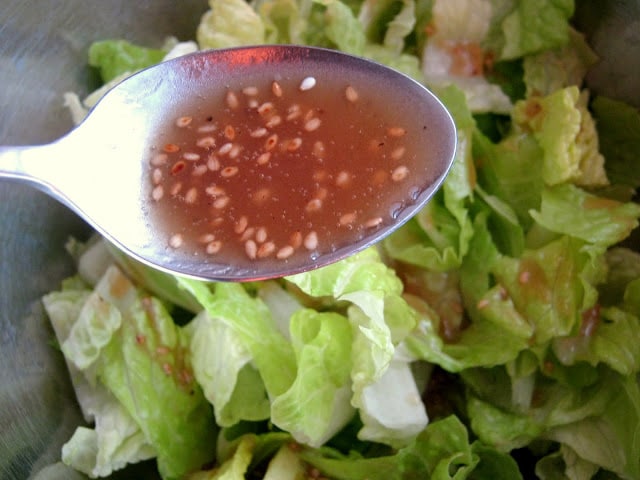 Add the chicken and then sprinkle more sesame seeds on top. Enjoy!
Asian Sesame Salad with Grilled Chicken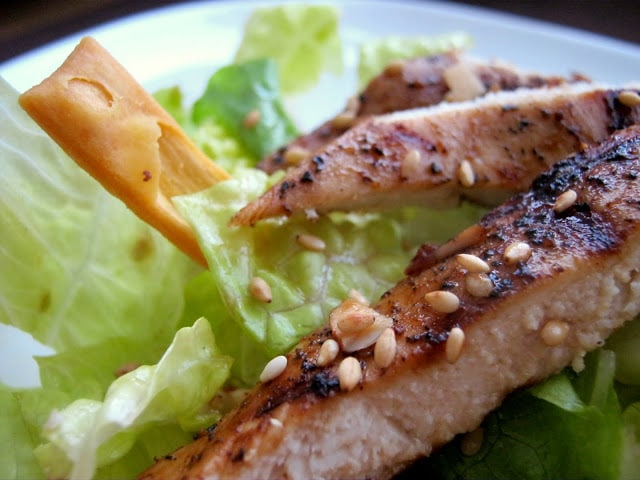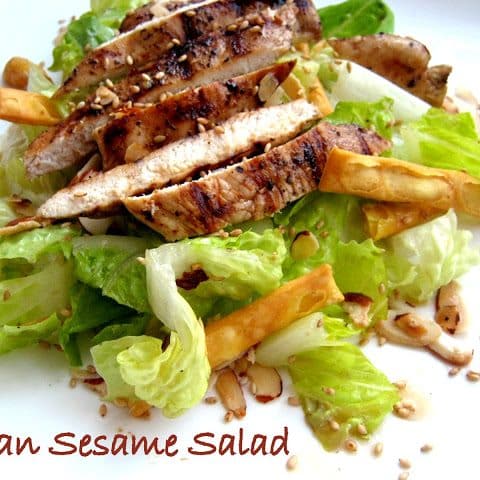 Asian Sesame Salad with Grilled Chicken
Ingredients
3 parcels of hearts of Romaine lettuce (or just chop the desired amount of lettuce)
Chinese crispy noodles
sliced almonds, toasted
For the Dressing:
(yield: about 2 cups)
¾ cup canola oil
2 tbsp soy sauce
2 tbsp honey
2 tbsp sesame oil
⅓ cup rice vinegar
1 tbsp dark brown sugar
2 tbsp roasted sesame seeds
¼ tsp freshly grated ginger
1 tsp salt
For the Chicken
2 tbsp balsamic vinegar
2-3 tbsp olive oil
desired amount of salt
desired amount of black pepper
Instructions
In a mixing bowl, combine all ingredients for the dressing and whisk together rapidly or put all ingredients into a blender (except sesame seeds) and blend well. Add sesame seeds last and mix in with a fork or whisk. Set dressing aside in the refrigerator.
Wash chicken according to your desire. I usually clean my chicken with lime juice and vinegar to remove any slime. Pat chicken down with tissue after washing to remove excess water.
Season chicken with balsamic vinegar, olive oil, salt, and black pepper. Set aside while your grill pan or George foreman heats up.
Cook chicken and let it sit for a few minutes to keep in all the juices and seasonings. Chop chicken into strips
In a separate mixing bowl, place desired amount of salad and salad dressing and toss with your hand. Add the desired amount of almonds and Chinese noodles, toss.
Place salad on a plate and top with grilled chicken, shake some sesame seeds over the salad for a finishing touch.