When I think of "anytime food", Guyanese boil & fry channa comes to mind. This quick meal is made by soaking dried chickpeas, boiling it until tender, then sautéing or "frying" with onion, garlic, pepper and seasonings. The hallmark flavor of a good fry channa for me is roasted geera (cumin). Geera gives it that familiar or recognizable taste. This dish is great for breakfast, lunch, dinner, or an in-between snack. It's something my mom would prepare on the weekends, and only the weekends because of how long it took to prepare the chickpeas. She would have hers with a dollop of mango sour; I prefer mine without. I like to mash the wiri wiri pepper and toss it with the channa instead. My older son who is a vegetarian absolutely loves it for dinner and what music to my ears! It comes together quickly once the beans are ready to cook.
Fry channa is an easy dish to make, but it does require some patience if using dried beans. I prefer using dried beans because the taste is better and the channa does not get mashed up while cooking. However, on days when I really need to cook quickly, I use 2 cans of Goya brand chickpeas instead.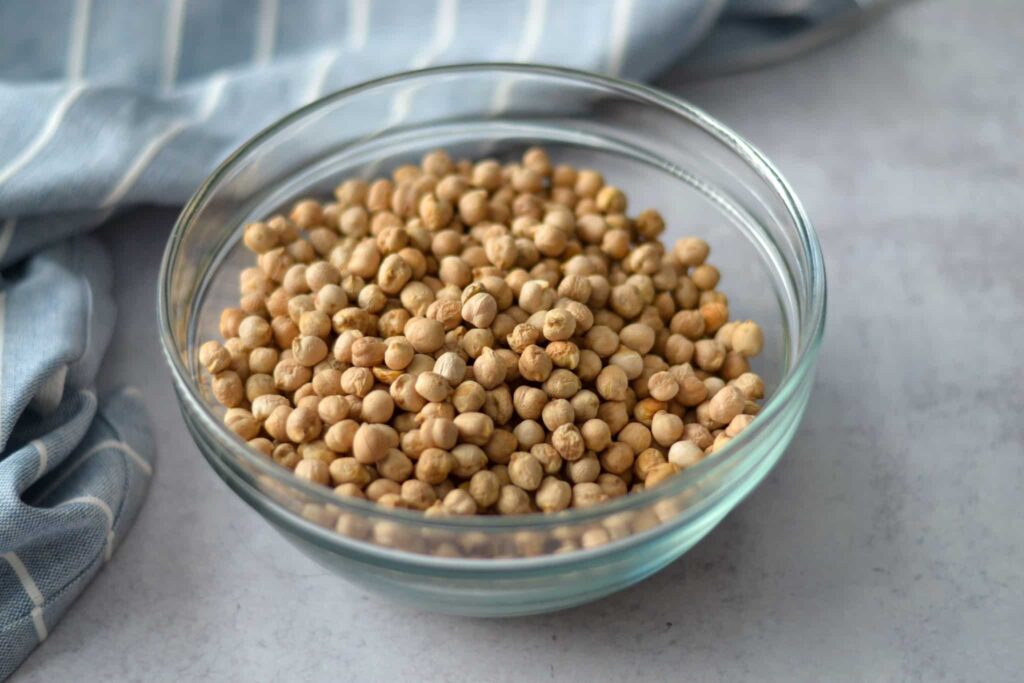 Soak, boil, fry
The first and longest step in making this dish is waiting for the peas to soften up. You must soak the peas overnight, then the next day, boil it for 30+ minutes until tender. Then the chickpeas are ready to fry. To speed up this process many people use a pressure cooker. You can pressure the beans without soaking them first and the total process will take about 60 minutes. Read here on how to use your instant pot to cook dried chickpeas. If you soak the chickpeas overnight and then pressure cook them, it should take just about 15 minutes.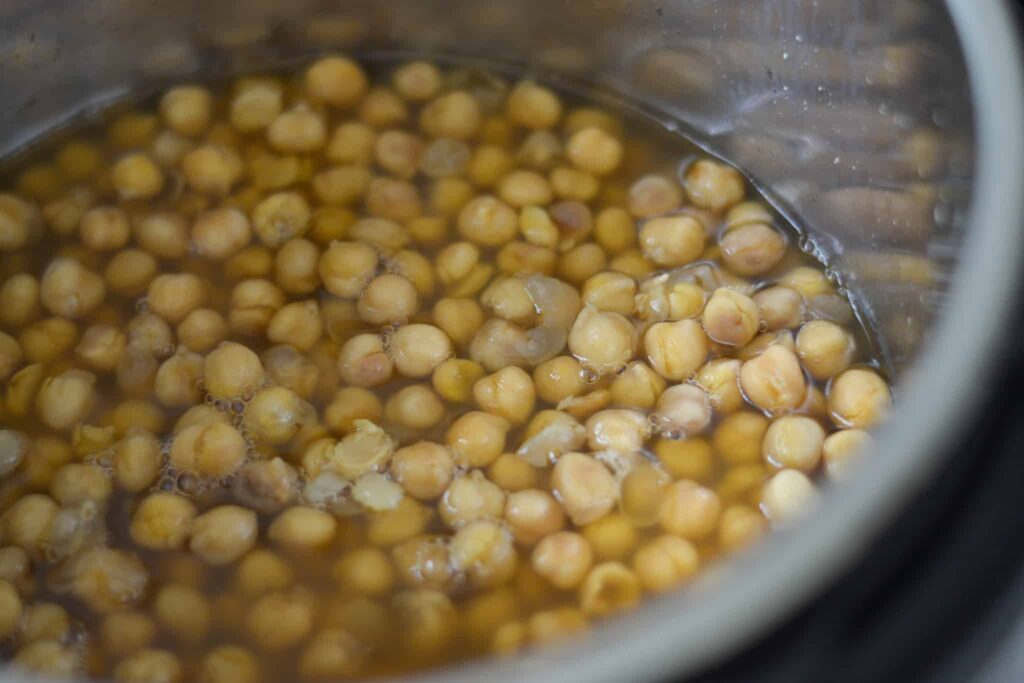 Canned chickpeas (left) vs. dried (right)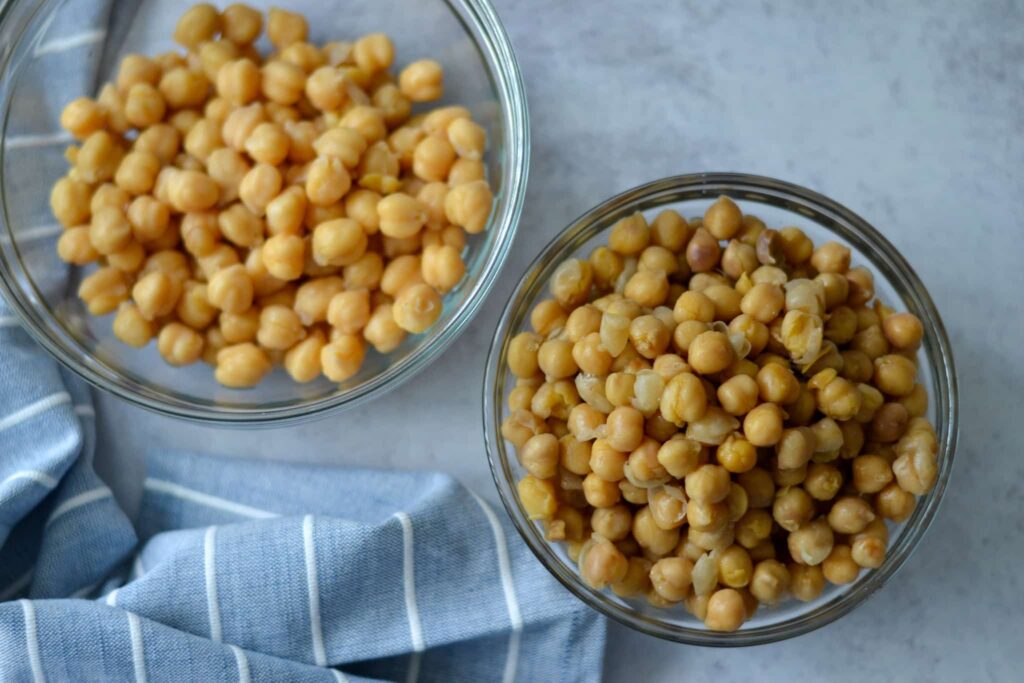 Guyanese boil & fry channa (chickpeas)
Ingredients
8oz dried chickpeas (soaked overnight or use instant pot )
½ tbsp cooking oil
1 medium onion, sliced
6 large garlic cloves, minced
2 wiri wiri peppers or 1 small scotch bonnet
1 ½ tsp roasted ground jeera (cumin)
½ tsp paprika
¼ tsp black pepper
1 tsp salt (adjust to your taste)
3 stems scallions, finely sliced
If using canned chickpeas
Use two 15.5oz cans for this recipe
Instructions
Bring a medium pot of water up to a boil. Add soaked chickpeas. Boil until soft about 30-40 minutes. Alternatively, use an instant pot or pressure cooker to cook soaked peas for about 15 minutes. After peas are cooked until tender, drain and set aside.
On medium-high heat, add oil to the skillet. Add onions, garlic, and pepper. Fry 2-3 minutes until tender.
Add chickpeas and fry for a few additional minutes.
Add jeera, paprika, black pepper, salt, and scallions. Fry a few more minutes.
Adjust seasonings to your taste.
Instructions for canned chickpeas
Drain and rinse brine from chickpeas. Set aside. Follow instructions from step 2. Add less salt since canned chickpeas are saltier than dried peas.
Notes
Soak chickpeas overnight by placing peas in a bowl and covering with enough water to come about ⅓ of the way above the peas.
Pin it for later!