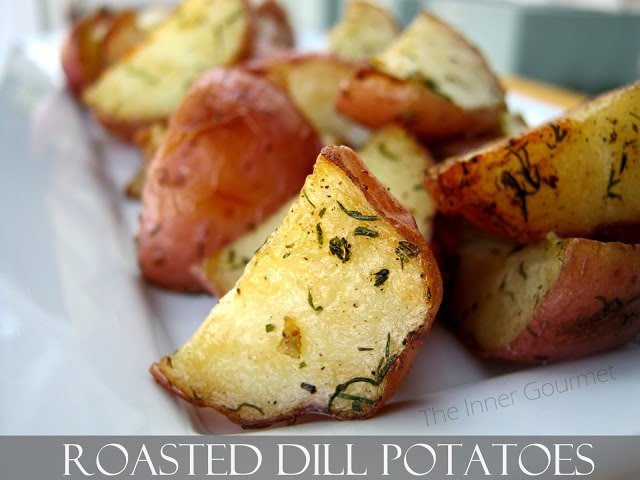 "Less is more". It applies perfectly to potatoes. Who is responsible for that saying anyway? I want to give him a hug. I love flavorful dishes that require very little work and very little ingredients. It makes your pocket go a long way and helps you focus on the bigger picture, like actually having time to eat with your family rather than spending hours preparing dinner for your family. These potatoes were so easy to prep and cook, that I vowed to make them at least once a week.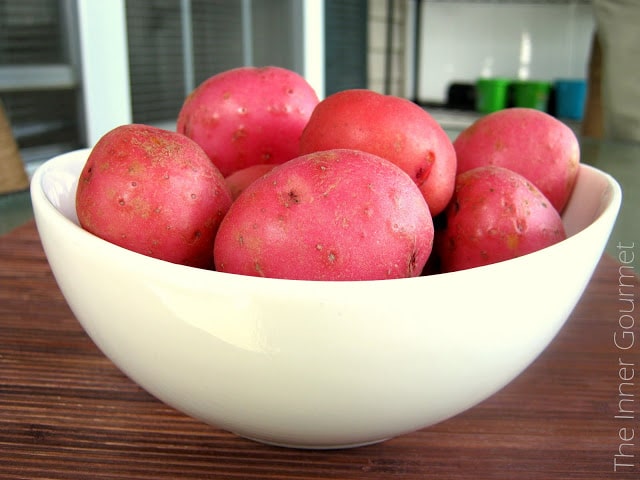 I love potatoes because they are easy to manipulate, they just take on whatever flavor you force them to! These red potatoes were scrumptious with the chopped dill, which has more of a tangy taste than most herbs. Dill is best used fresh as it starts to lose its flavor once it is dried. The most popular combination of dill and potatoes would have to be a dill potato salad. Although it can be tasty, I didn't feel like drenching these potatoes in mayo, they have more class than that.
Want to see some other classy potatoes? This one has some serious class, but this one gives new meaning to "class"!
I picked up this fresh dill from the local farmers market. It is way more than we need for this recipe, but that's okay, we'll just have recipes made with dill for the next two weeks.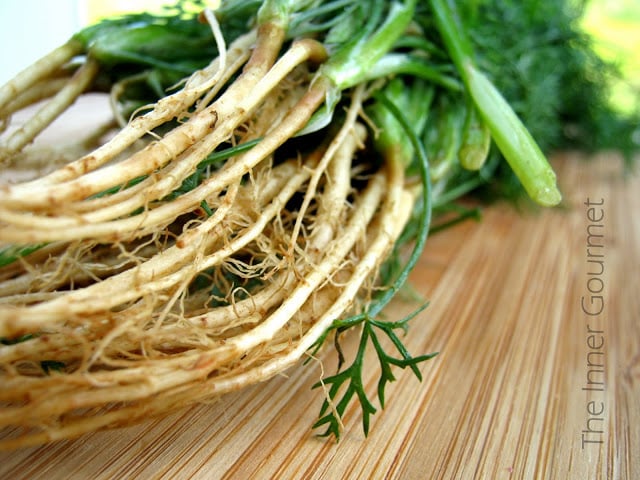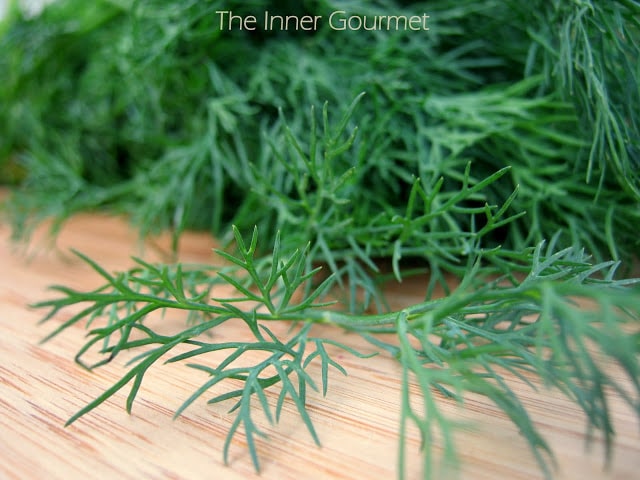 This was the close-up photo from last week's "Name that herb!" game that we play on my blog's
Facebook page
. Many of you guessed rosemary, good try though!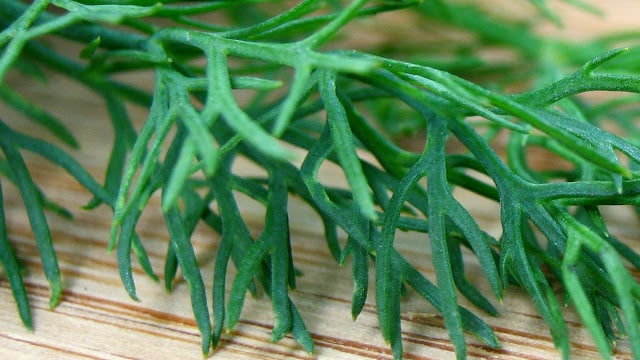 Scrub and wash each potato then chop into quarters. Place potatoes in a clean bowl for mixing.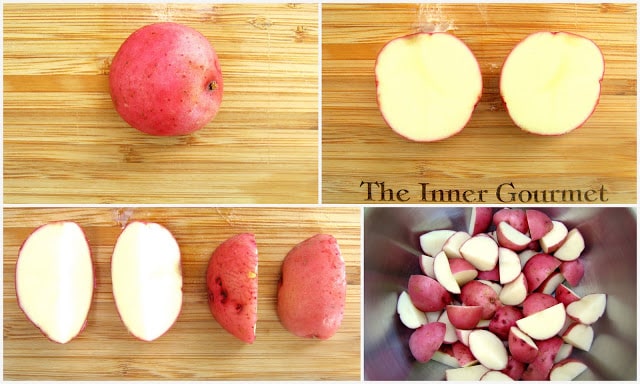 Add 3 tbsp of olive oil, ½ tsp salt, ¼ tsp black pepper. Toss to mix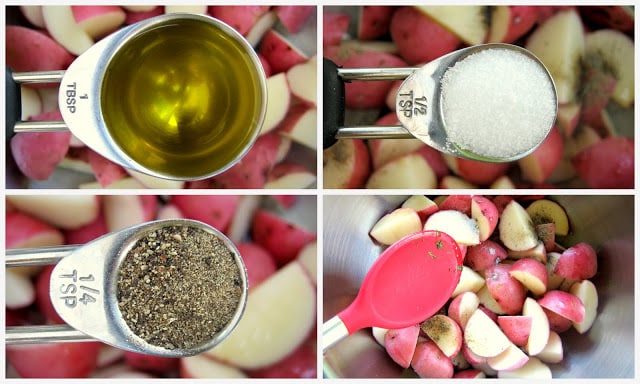 Scatter potatoes on a baking sheet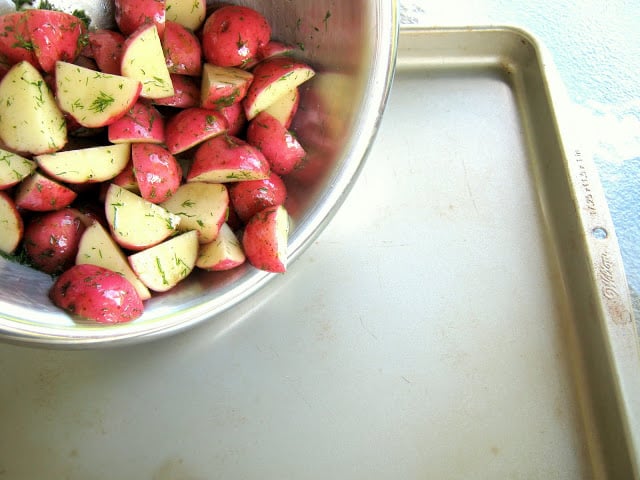 Bake at 425 degrees for 15-18 minutes until golden brown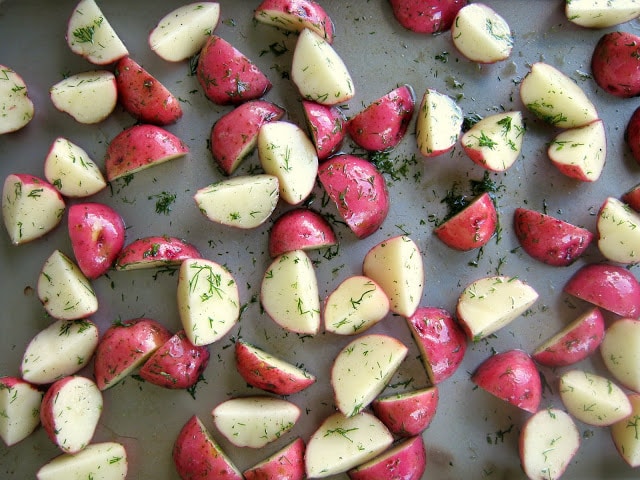 Remove from oven and place into a serving dish. How gorgeous are these potatoes huh?
Roasted Dill Potatoes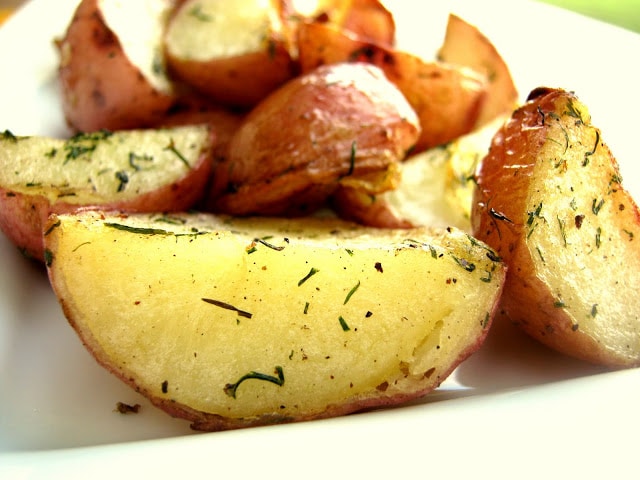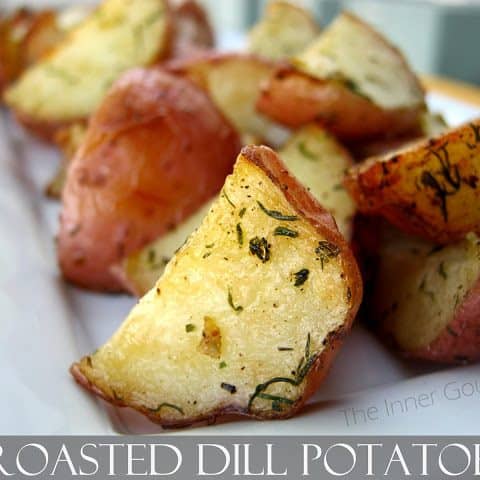 Roasted Dill Potatoes
Ingredients
1 ½ lbs baby red potatoes
3 tbsp olive oil
¼ tsp black pepper
4-5 stems fresh dill, chopped
Instructions
Scrub and wash potatoes. Chop into quarters or halves if the potato is small.
Place potatoes in a mixing bowl, add salt, black pepper, olive oil, and chopped dill. Toss to mix.
Place potatoes on a baking sheet and bake at 425 degrees for 15-18 minutes until golden brown.