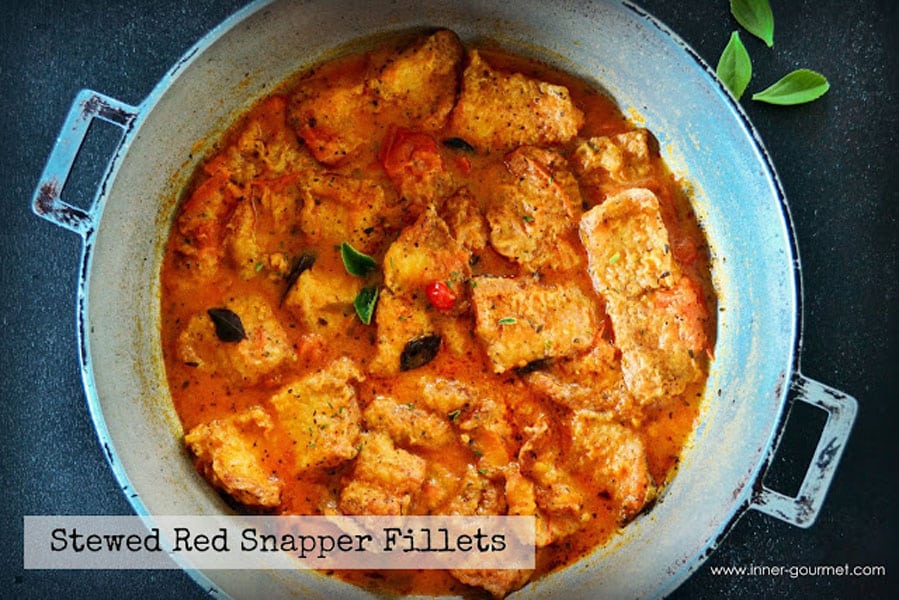 Stewed Red Snapper Fillets
Thanksgiving came and went and left me feeling like the stuffed chicken we had on our table. We decided not to cook a host of dishes this year, but somehow, it still ended up being a lot of food. And I still ended up eating more than I wanted to. I've been feeling for something a little lighter for dinner and had the taste for stewed red snapper fillets in my mouth. My dad makes this stew really well so we cooked it together and used some red snapper we bought at the market. This stuff is so good y'all. It's so spicy and the gravy really packs on the flavor. The fresh tomatoes make the gravy nice and light while the fried fish adds texture. I usually have this with paratha roti, but this time I opted for jasmine rice.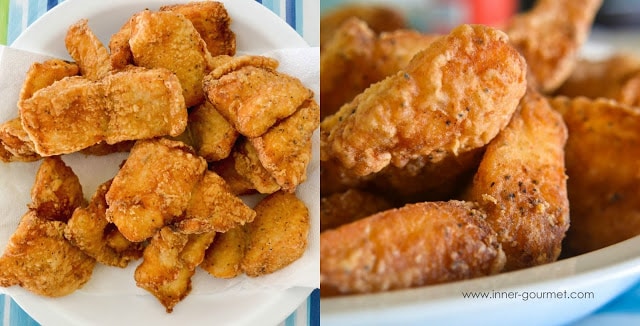 This is a simple dish I would cook for dinner during the week using whatever fish I have in my freezer. I prefer to fry the fish before adding to the sauce. It thickens the sauce nicely and also helps to keep the fish together so it doesn't break apart when placed in the hot gravy.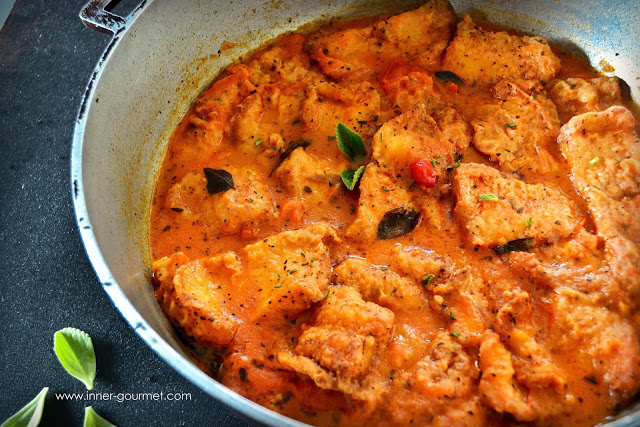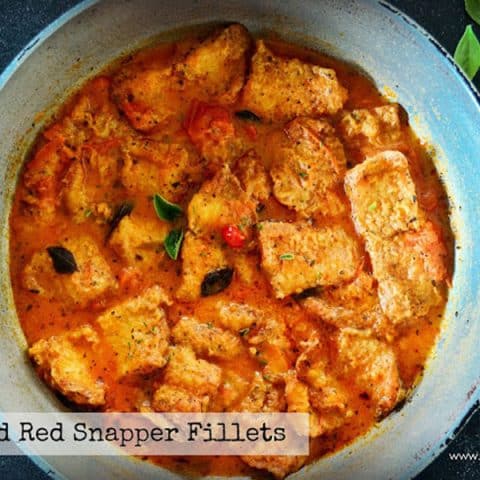 Stewed Red Snapper fillets
Ingredients
3 lbs red snapper fillet or any white fish fillet
2 cups fresh tomato, chopped
2 tsp tomato paste
6 curry leaves (optional)
1 small yellow onion, chopped
6 garlic cloves, minced
2 wiri wiri or other hot pepper
3 tbsp oil for sauteing
3 sprig fresh thyme leaf
salt to taste - start with 1 tsp
water to cover
Seasoning for fish
2 tbsp green seasoning
1 tbsp blackened seasoning
¼ tsp black pepper
¼ tsp paprika
flour to coat fish
oil to fry fish
Instructions
Clean fish and pat dry.
Season fish with green seasoning, blackened seasoning, black pepper, and paprika. Let sit for 10-15 minutes. Coat in flour and fry until golden brown. Set aside.
Chop tomato, onions, garlic cloves. Set aside.
Heat oil in a wide-bottomed pot. Add onion, garlic, pepper, curry leaves. Cook until tender. Add tomatoes. Cook until tomatoes have melted and mixture looks like a sauce.
Add fried fish and enough water to cover the fish along with tomato paste. Let boil until sauce thickens.
Adjust salt to taste.
Notes
Additional Tips
Green seasoning is a puree of onions, garlic, hot pepper, and green herbs. You can buy this in a Caribbean supermarket or make your own. I do a simple version with 1 onion, 1 head of garlic cloves, and a few wiri wiri pepper or 1 scotch bonnet pepper, and fresh thyme leaves. Add a little water, blend until smooth. Use what you need and refrigerate the rest.
I prefer the Zatarain's brand of blackened seasoning, but any brand will work. The cajun spices in the mix are usually the same with some variation.
Use a skillet or shallow pot so each fish fillet can lay flat. You do not want the fish to be stacked on top of each other, otherwise they will break apart.