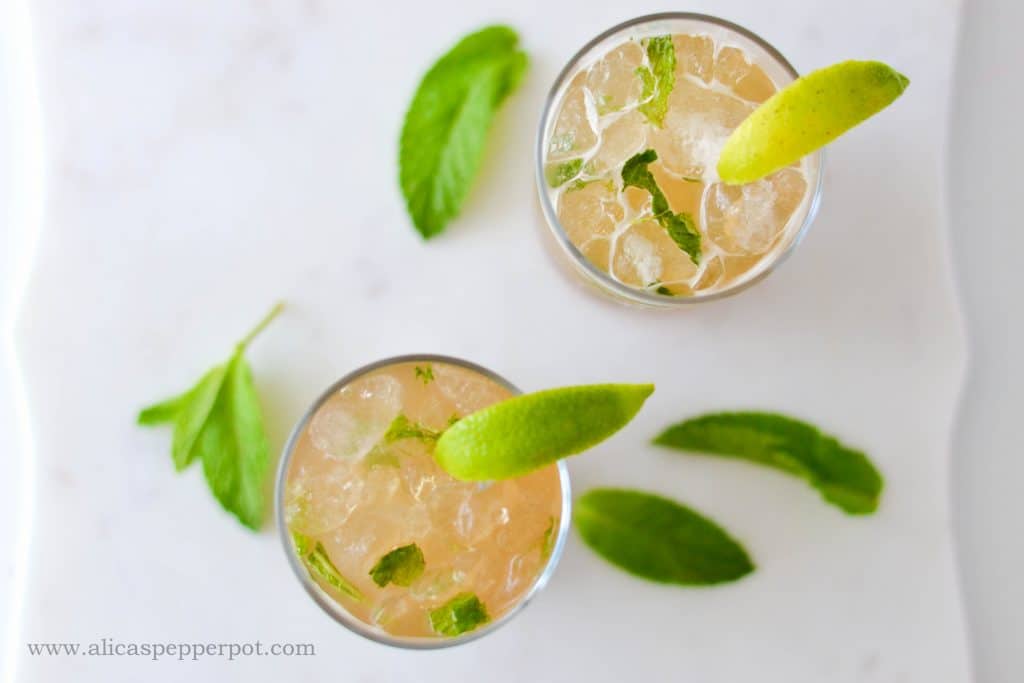 I'm still celebrating my new blog launch and what better way than with a cool, slightly fizzy, and refreshing tamarind mojito. I love a good mojito. The mint against the ice provides such a nice crisp taste especially with the dog days of summer approaching here in Florida. So Wednesdays are one of my favorite days of the week because it's whiskey Wednesday in my house! We don't actually drink whiskey every Wednesday, it's just our day to concoct a fun drink and chill out with some Chinese take out. When you are married with kids, life can be consumed with their needs so it's really important to set aside time for your spouse and talk about something other than the kids. That's what whiskey Wednesdays are for in my home.
My husband enjoys mixing drinks more than I do. I'd rather just have it made for me. We play around with all sorts of flavors, but I think we try to keep it simple by making small changes to classic drinks. He is more of a scotch or gin and tonic type guy and I love martinis, slightly fruity drinks, and rum.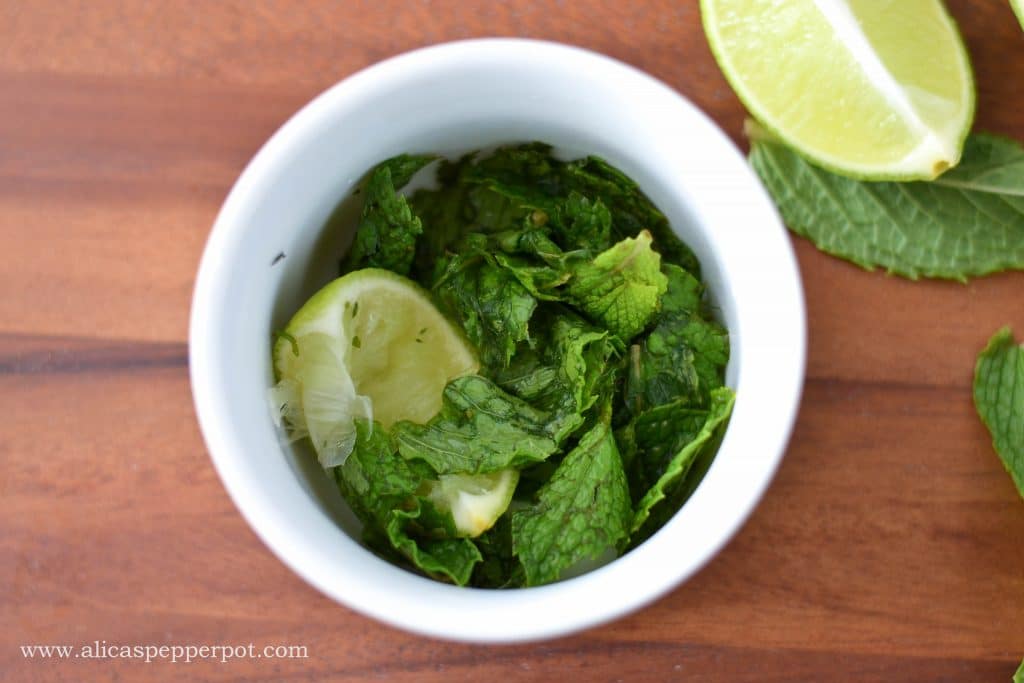 What's in a classic mojito?
A classic mojito has just a few ingredients. Mint, of course. My Cuban friends tell me spearmint is a great choice. Cane sugar or a simple syrup, club soda, ice, white rum, and lime are the other ingredients. The mint, lime, and sugar are muddled together right in the glass, ice is layered next. The liquids are shaken to combine then poured (and sometimes strained) over the ice. For this Tamarind mojito I did not add any sugar as the tamarind nectar is sweet enough for the drink. The beauty of this version is you can make the drink and decide if you'd like to add sugar after.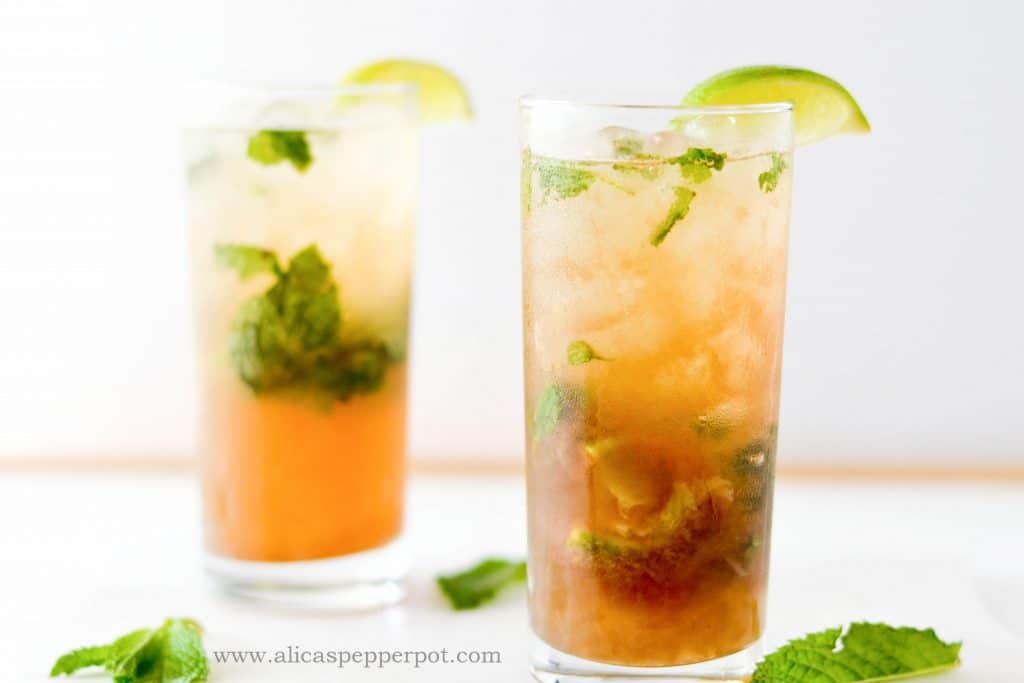 We usually make classic mojitos or mango mojitos, but on a recent trip to the grocery store I came across some tamarind nectar next to the mango that I usually pick up. I love the flavor of tamarind. It is a pod-like fruit which contains large seeds and has a sticky paste inside. It has a lovely sweet and tangy taste when the fruit is ripe. It is widely used throughout Caribbean,African and South Asian cuisines. We use it to make chutneys, flavor curries, marinades, sauces, and my most favorite, tamarind balls (candy). Anytime I visit an Asian grocery store I seek out a little clear box with small pieces of tamarind candy in it. The tamarind is mashed with pepper, salt, and sugar then rolled into balls. It's so good! Give this tamarind mojito a try and if you'd like, you can easily turn this into a mango mojito by swapping the nectar for mango puree or juice.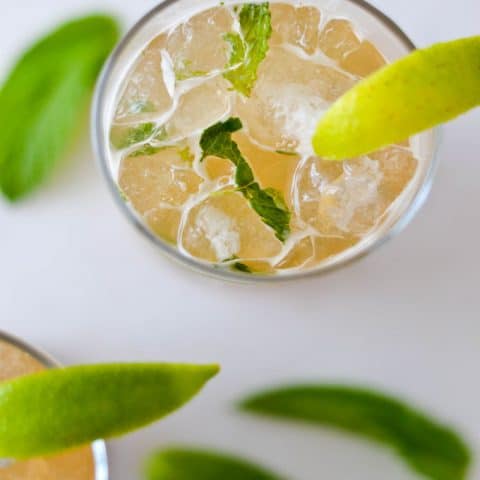 Tamarind Mojitos
Ingredients
12 mint leaves
1 lime, quartered
Ice to fill glass
4oz white rum
1 ½ cups tamarind nectar
½ inch raw tamarind paste (if available)
4 oz club soda to top of
Instructions
Make each drink separately.
For one drink, muddle mint, tamarind (if using), and one lime wedge together to release flavor and juices, add to glass. Fill glass with ice.
In a shaker, add 2oz rum, ¾ cup tamarind nectar and small ice cubes. Give it a few shakes then strain into glass. Top with 2 oz club soda and give it one stir. Garnish with one lime wedge.
Use remainder to make second drink.
Notes
Tip: Keep club soda and tamarind nectar well-chilled before making drink.
Make this a mango mojito by replacing the tamarind nectar with mango puree or mango juice.