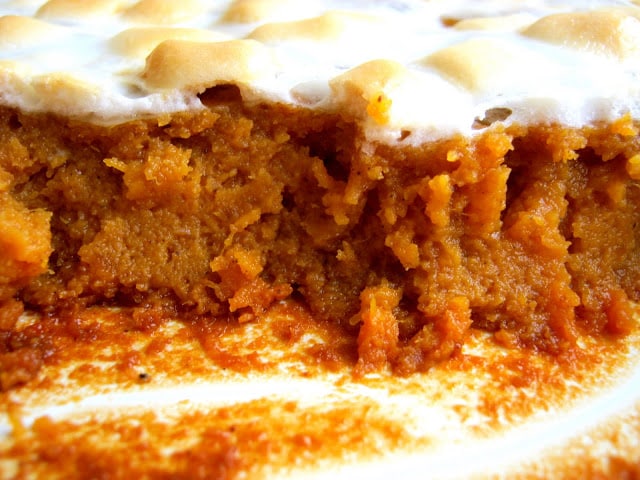 If I had to choose a favorite side dish from my early Thanksgiving dinner last Saturday, I would have to say it's my friend Anjy's sweet potato casserole. As I mentioned in one of my earlier posts, Anjy and I teamed up to cook an early Thanksgiving dinner. There were so much food on the menu: creamy mashed potatoes, stuffing, cranberry sauce, brussels sprouts, corn, the list just goes on and on. Hands down, the tastiest side dish was this casserole. I can't explain the taste, everything was just so right about it, the texture and creaminess, along with the aroma and sweetness. It was simply just to die for.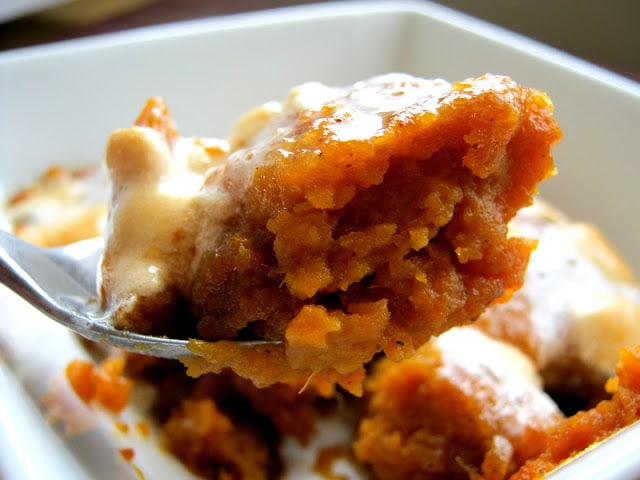 As she made this side dish, I tried to snap as many photos as I could so that I can post the recipe for you, but after uploading the pictures, I realized that they just don't do the taste of this sweet potato any justice! It was sweet and creamy, smooth and hearty. Not to mention the roasted marshmallows on top really compliment all the flavors without being overly sweet. I know some of you are turning your nose up right now at the fact that I said marshmallows, but all I have to say is, don't knock it till you try it people!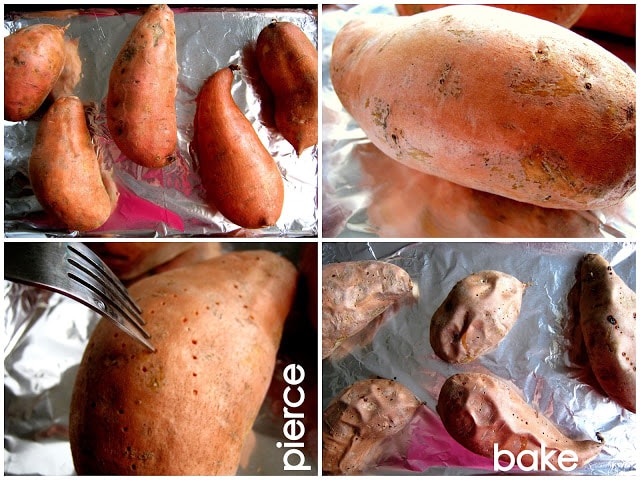 When I walked over to her apartment I was so overwhelmed with the aroma of the sweet potato being baked in the oven. It made me feel like Thanksgiving was really that day! I was so excited I just couldn't wait to eat it and when I finally did, everything about the taste just rose above my expectations. It was simply just heaven on a plate.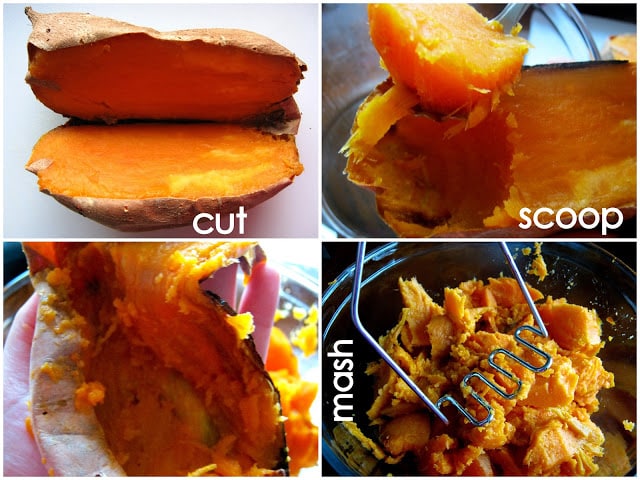 I'm telling you, you have to try this recipe even if you think marshmallows won't taste good with sweet potato, Anjy's recipe will prove you wrong and open your taste buds. Besides that, most people won't admit it, but topping a sweet potato casserole with marshmallows is a pretty common thing and the reason is because it tastes so damn good!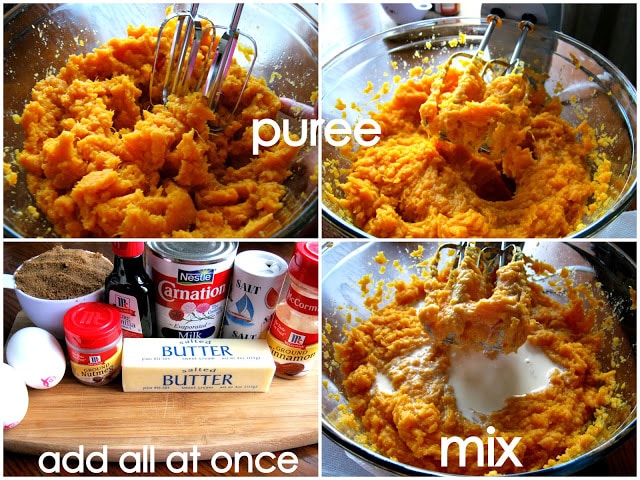 This recipe is really simple. All you have to do is bake the sweet potato, scoop out the flesh, mash it up a bit, take your electric mixer to it, and mix in all the ingredients. Pour into a casserole dish and bake. Really it's that easy. If you know what's good for you, you will definitely give this one a go! Thanks Anj it was simply just delicious!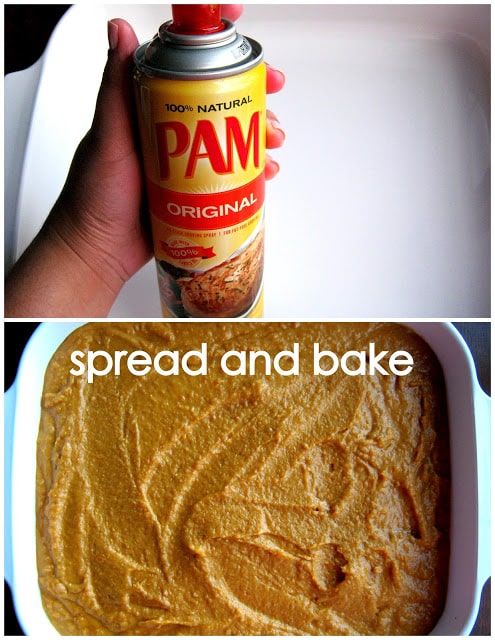 after baking the casserole, remove from oven and top with marshmallows
return to oven so marshmallows can melt and get slightly brown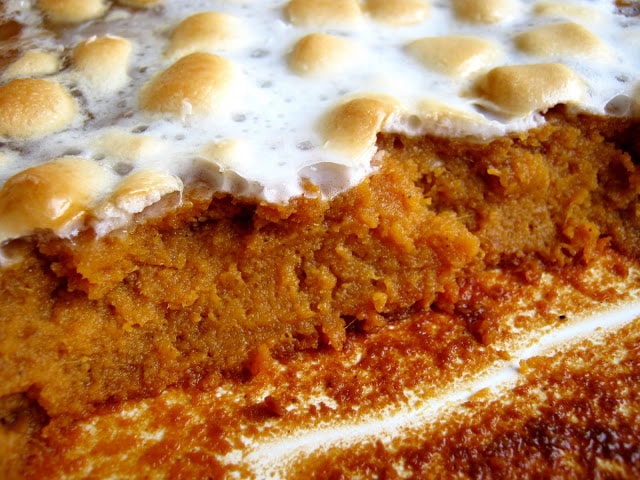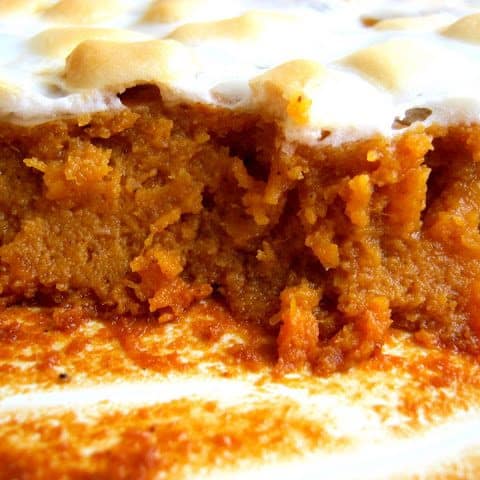 Sweet Potato Casserole
Ingredients
5 sweet potatoes
⅔ cup evaporated milk
2 eggs
1 teaspoon vanilla
1 teaspoon salt
1 cup packed dark brown sugar
¼ cup salted butter
1 teaspoon cinnamon
¼ teaspoon nutmeg
1 package mini marshmallows
Instructions
Preheat oven to 350 degrees F. Spray a 1-½ to 2-quart baking dish with cooking spray.
Wash and prick potatoes with a fork several times. Place on a baking sheet and bake 1 hour.
Let potatoes cool. Cut sweet potatoes in half and scoop out the insides. Smash with a potato masher to loosen it up a bit. Mix with an electric mixer to puree.
Add remaining ingredients except marshmallows. Puree until smooth. Pour into prepared pan. A 9X13 pyrex sized casserole dish works well here.
Bake 30 minutes. Remove from oven. Spread marshmallows over top of casserole. Bake another 5-10 minutes on the top rack, until the marshmallows brown.