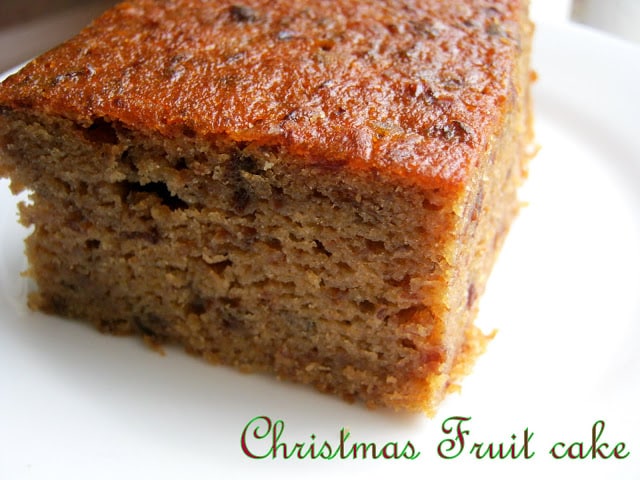 Alas, another popular Christmas cake! This is my mom's favorite cake during Christmas time. I call this a West Indian fruit cake because to my knowledge, it is only in the West Indies that this cake is made this way. Now, this is no ordinary fruit cake. If you are looking for a recipe that has whole pieces of fruit and nut in it, then I sincerely apologize, because this is not the recipe for you! However, if you are looking for a fruit cake recipe that has a moist, dense texture, with minced fruit that has been soaking in red wine for God knows how long, then you have come to the right place.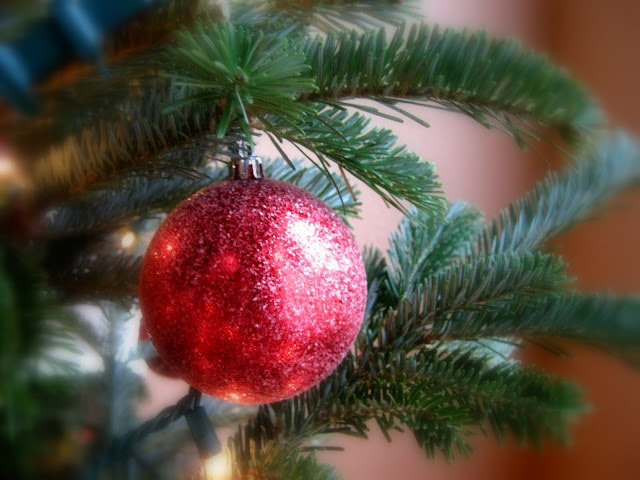 Don't you just want to bite into this? Yumm!!
This is actually my Aunt Eva's recipe. She was a home economics teacher in Guyana many, many years ago. My mom frequently calls her for special recipes such as this one and we are usually amazed at how she can recite the recipe from her head, like the way we all know our social security number. A classic Caribbean fruit cake is a basic pound cake recipe with almost equal parts of chopped fruit added to it. The result is a dense, moist cake that really has a give to it when you bite in.
Prepare to Soak the Dried Fruits in Red Wine
Okay I know this picture doesn't look appetizing, but it is what it is, dried fruits in wine.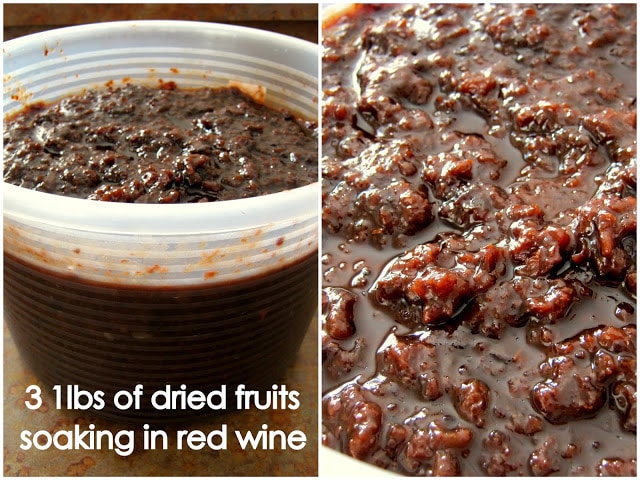 You will need 1lb of each of the following dried fruits: prunes, raisins, and currants. Those fruits need to be blended with one 750ml bottle of red port wine. Some people actually add rum to the mixture as well. Do what you prefer. The dried fruits need to be soaked in the wine for at minimum 3-4 weeks. Some people even soak these fruits for up to one year. The rule is, the longer it soaks the more the fruits absorb the wine, giving the cake a better flavor. My mom actually soaked these fruits long before I arrived in Florida so I apologize for not having any pictures to share with you of that process.
Now let's move on to actually making the cake. Cream the butter and sugar. Add the eggs a little at a time, you don't want to separate your creamed mixture of butter and sugar.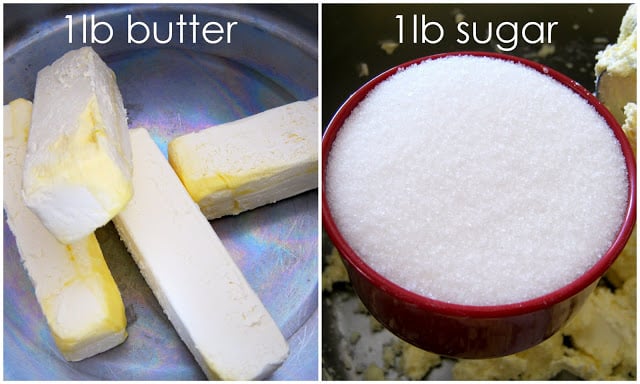 After you have added all the eggs add 3 ½ cups of the fruit mixture.
Stir it in and make sure it is all incorporated
Add some vanilla and lemon zest to the batter,
some people add orange and lime zest as well, its all about your own preference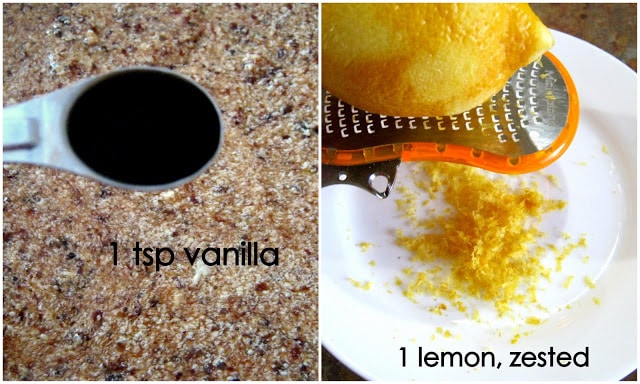 In a separate bowl, sift all your dry ingredients together.
My mom used freshly grated nutmeg, the ground one in the store is just as good.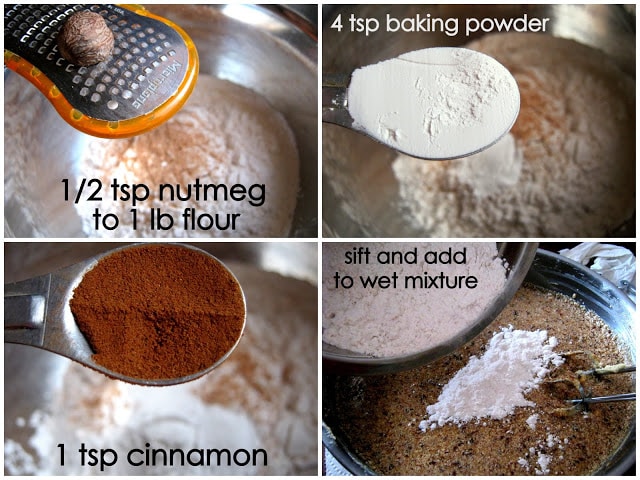 after you mix in all the flour, do the spatula test to feel out the texture of the batter,
if the spatula stands up, then it is ready to go into the oven!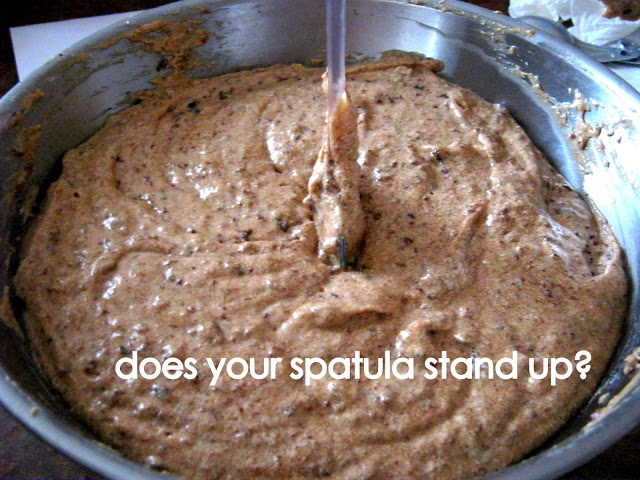 Pour into a 9in square pan. This batter will make two 9in pans.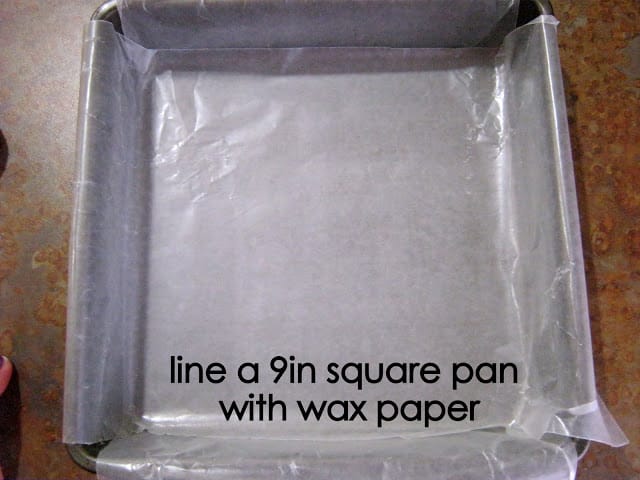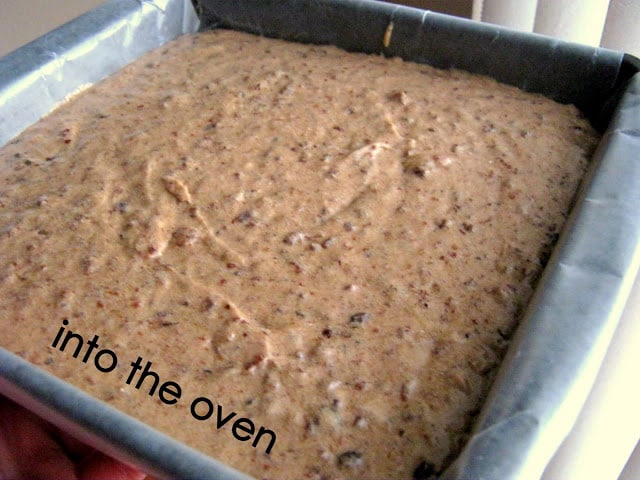 Out of the oven!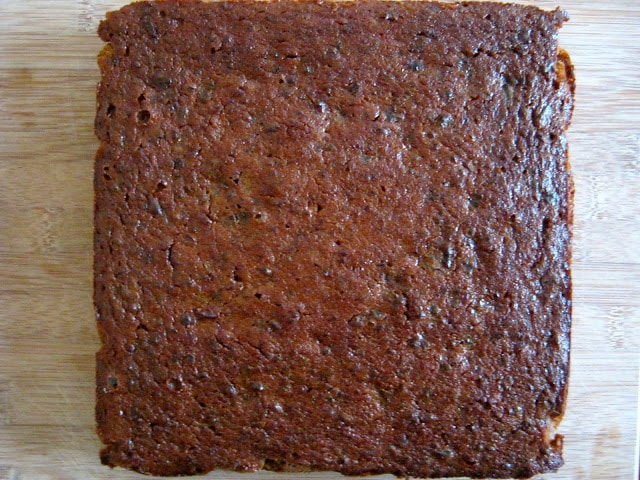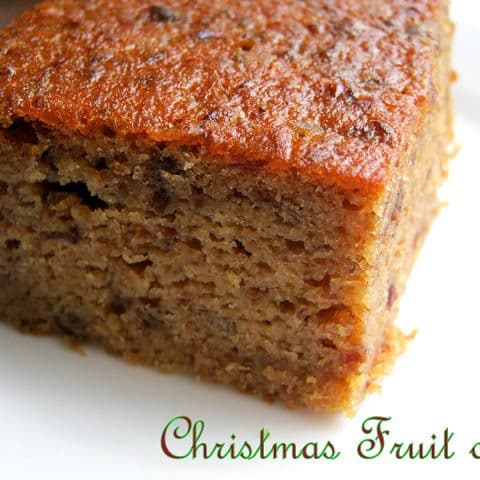 A West Indian Christmas Fruit Cake
Ingredients
Fruit Mixture
1 lb raisins
1 lb prunes
1 lb currants
lemon, lime, orange zest (optional)
1 750ml bottle of port wine
Cake Batter
1 lb butter
1 lb sugar
1 lb flour
9 eggs
1 tsp vanilla
4 tsp baking powder
½ tsp nutmeg (add 1tsp if you like a lot of nutmegs)
1 tsp cinnamon
1 lemon, zested
3 ½ cups of blended fruit mixture
Instructions
Directions For the mixed fruit:
Empty all the dried fruits into a bowl and rinse then dry with paper towels.
A little at a time, add fruit and wine to a blender until it has blended into big chunks. You do not want a puree here! You can also do this in a food processor, just be sure to blend the fruits slightly.
Pour fruit mixture into a large container and let it soak for at minimum 3-4 weeks to one year.
For the cake batter:
Cream butter and sugar together. Add eggs a few at a time.
Add 3 ½ cups of the fruit mixture, the vanilla and lemon zest (and whatever other zests you would like to use). Mix together.
Sift all dry ingredients together and add to the batter a little at a time.
Your spatula or a small spoon should be able to stand up in the batter, this is how you will know it is ready.
Pour into a 9 in a square pan, and bake for 55 minutes at 300 degrees. You can check the cake after 40 minutes. The toothpick should come out clean.
Keep checking the cake after 40 min and in 10-minute increments thereafter.
This cake is a very moist and wet cake, it is not supposed to be dry, if your cake comes out dry then you have over baked it.
Let the cake cool completely before cutting and tasting, tasting it hot will mislead you to the actual taste.
the cake was cut up and ready to put into treat bags!
West Indian Christmas Fruit Cake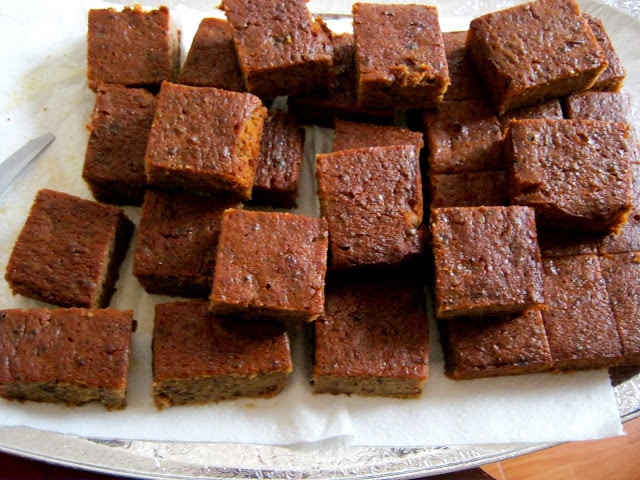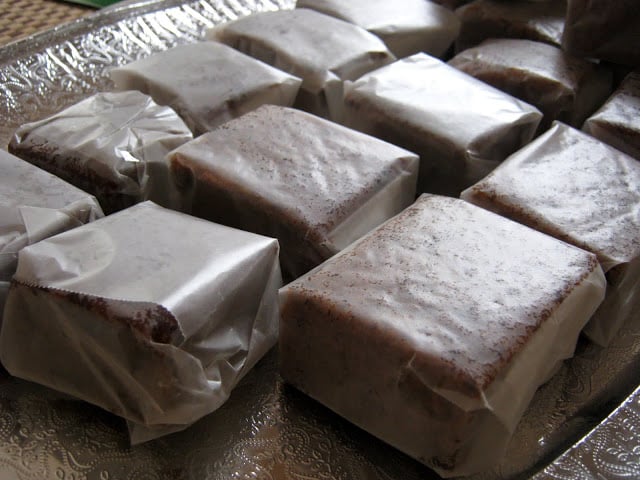 Have a Merry Christmas!!