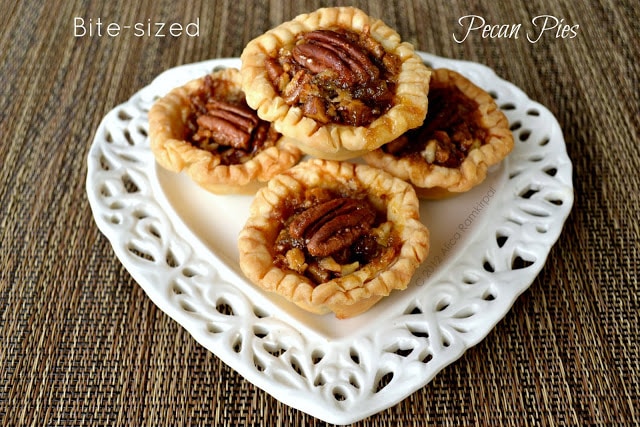 Every year for Thanksgiving, my family's dining room table is graced with many different types of dishes. From Caribbean options to the American regulars; we always have more than plenty to eat. Desserts especially come in many different forms for us. You'll find pine tarts, cheese rolls, pumpkin pie, apple pie, of course a cheesecake, and certainly a pecan pie on the table. This year though, I decided to break a rule and make a tinier version of one of our favorites, pecan pie. I kind of like the idea of having a little pie all to myself. I get the whole crust and the entire filling, all in just 2-3 bites.
I suppose these pies will also appeal to those who are strict about their portion control. Who can possibly be concerned with portion control during a holiday that is celebrated by eating and eating, and eating some more? Well believe it or not, we're bound to have yet another few family members come over this year for Thanksgiving that will claim to be on a diet. I won't lie, I frown, but only out of confusion. I mean, I love y'all and everything, but this is crazy! If people coming over for Thanksgiving are always on a diet, then why is the salad always the last man standing on our table? I mean most times it hasn't even been touched! Ah, the irony. Anyhow, I still want to respect dietary goals since I am usually the designated dessert-maker, so hopefully these bite-sized pies will fill the need of wanting a little something sweet, without feeling like you've cheated on your diet. As for me, I know that once I am done making these on Thursday, I'll certainly be having more than one, and possibly with a scoop of ice cream on the side. There's no shame in my sugar tooth game, well at least not for Thanksgiving :).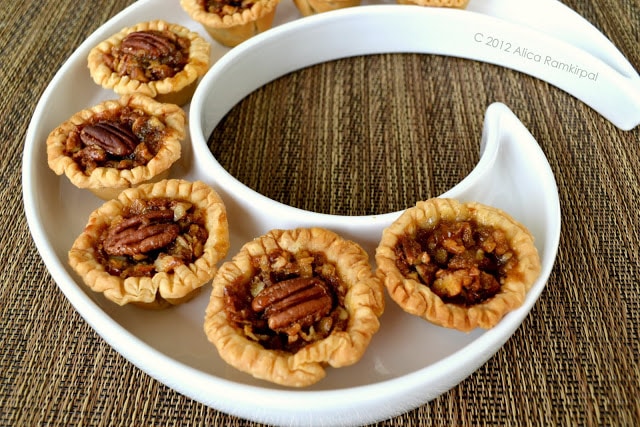 Grab some pecans, chop about ½ cup and set aside.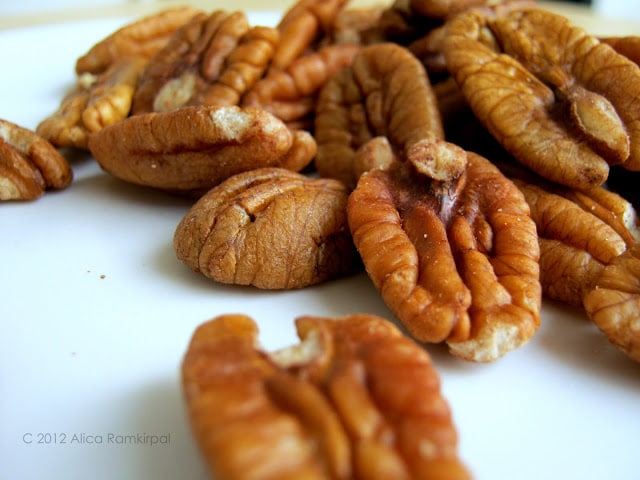 To start things off, you'll need pie crust. You can make your own (check out a recipe here), or you can take a shortcut and use store-bought pie crusts, like I did. With the various time-consuming dishes you'll probably be making for Thanksgiving, these shortcuts really make life a bit easier in the kitchen. Besides, store-bought pie crust tastes pretty good and is quite inexpensive. This is the one I used. You'll need both rolls for this recipe, it should give you 36 bite-sized pies.
You will need a mini-cupcake baking pan for these. I bought this one at Michael's Arts & Crafts store for $6. Roll crusts out on a cutting board. Use a round cookie cutter or glass with a diameter of about 3inches to cut rounds. Line each opening and press down to shape.
Use a fork to press edges down, this just makes it look pretty, but is not necessary.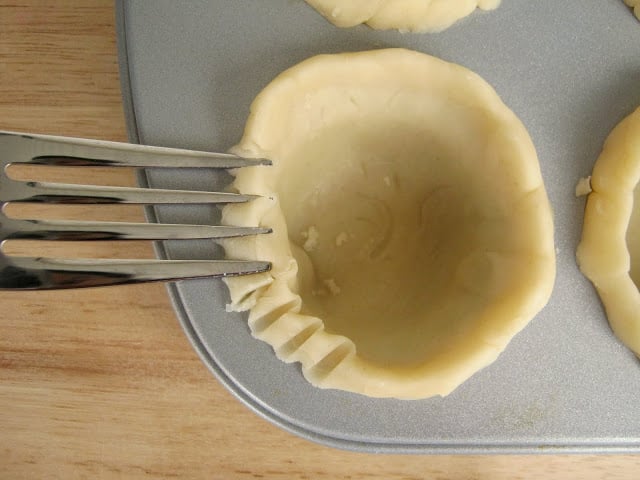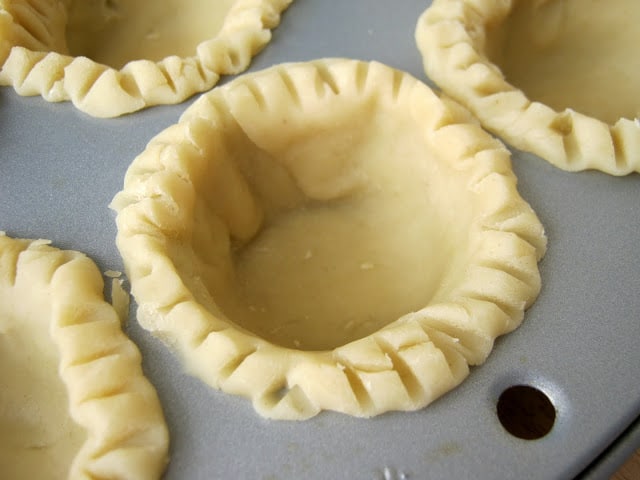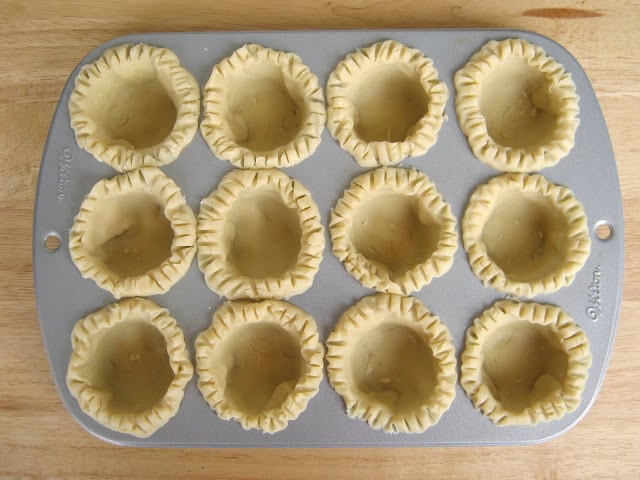 In a mixing bowl, add two medium eggs, light brown sugar, melted butter, 1 tsp vanilla extract, and dash of cinnamon. Mix thoroughly.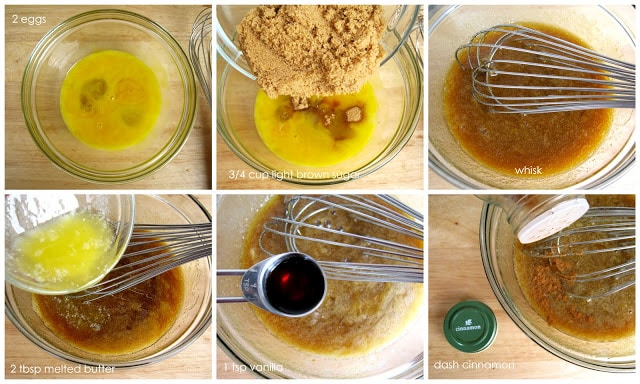 Most pecan pies contain light corn syrup, this adds that sticky, tacky texture that pecan pie is known for.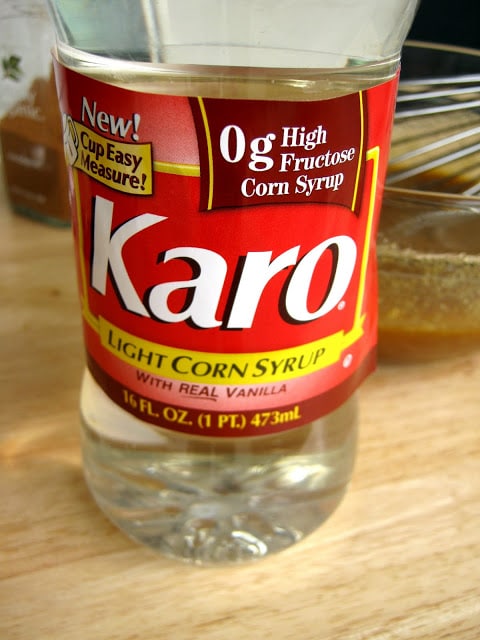 Add corn syrup and mix thoroughly. Mixture should be thick. Fold in chopped pecans.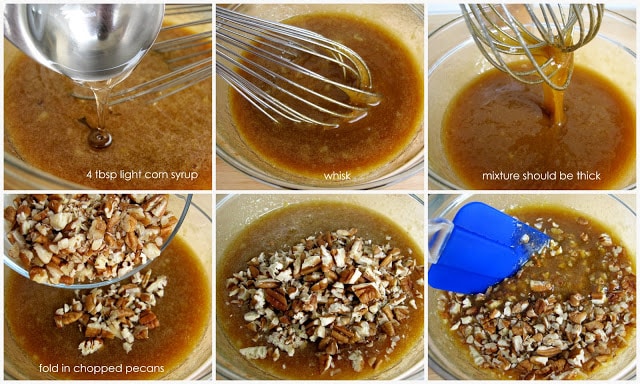 Place 1 tbsp of filling in each opening, fill only half way. I would recommend not filling these all the way to rim. I did that with my first batch (pictured here) and when baked, the filling flowed over.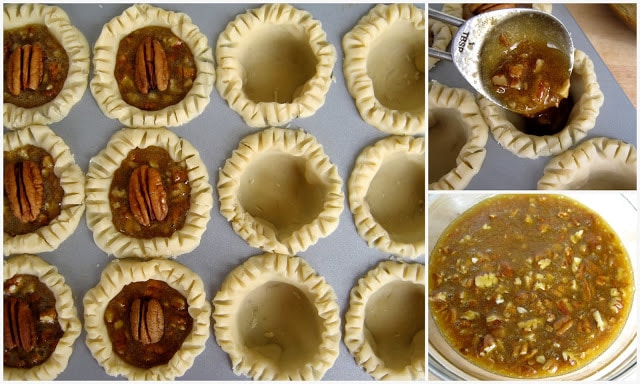 Bake at 375 for 18-20 minutes until crust is golden brown.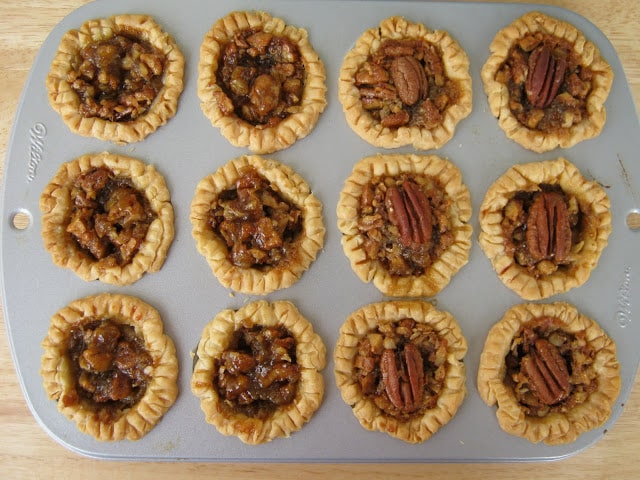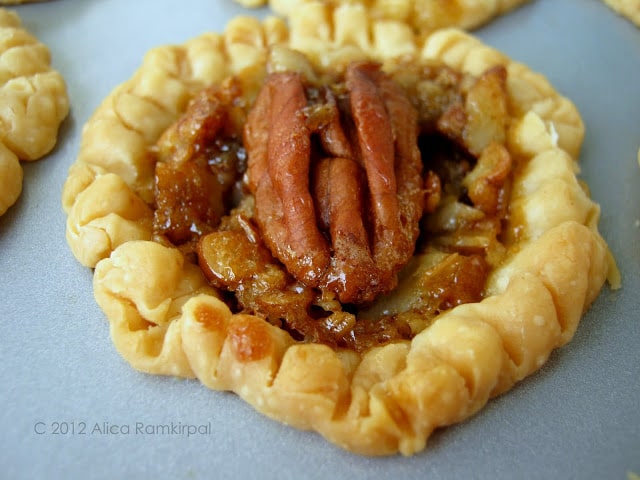 I secretly want a scoop of ice cream with this.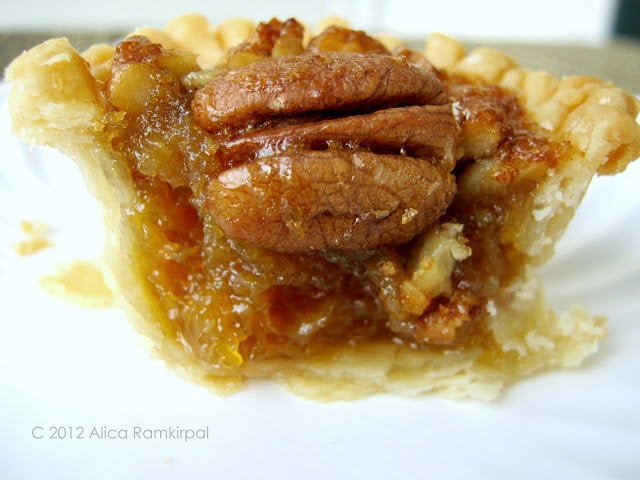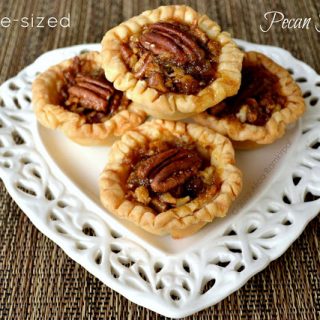 Bite-sized Pecan Pies
Yield:
36 bite-sized pies
Ingredients
2 9-inch pie crusts (store-bought)
½ cup chopped pecans
2 medium eggs
2 tbsp melted butter
¾ cup light brown sugar
1 tsp vanilla extract
4 tbsp light corn syrup
dash of ground cinnamon
½ cup chopped pecans
Instructions
Preheat oven to 375 degrees.
Roll out pie crust. Cut 3-inch circles with a cookie cutter or glass. Line each insert of mini-cupcake pan with circles. Tuck in and shape. Use a fork to press edges down. Set aside.
In a mixing bowl, add eggs and brown sugar, mix thoroughly. Add melted butter, vanilla, light corn syrup, and dash of cinnamon. Mix thoroughly then fold in pecans.
Fill pie crusts with 1 tbsp of pecan pie filling. Fill halfway, not to the rim.
Bake 18-20 minutes until crust is golden brown.
Serve warm and enjoy.