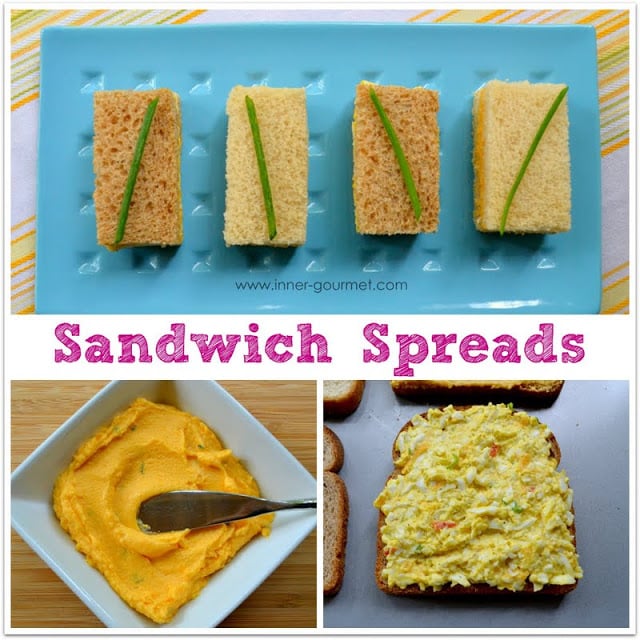 A few weeks ago my husband and I decided to spend the day at the Jersey Shore. We grabbed our beach chairs, towels, and sunglasses and hit the road. We knew we weren't going to have a big meal since we'd be in and out of the water, so I packed us a light lunch. As I slapped a few slices of bread together, I realized how much growing up in a Guyanese home had influenced my food choices as an adult. I say this because even though I am an American, my instinct was to pack cheese paste and egg salad sandwiches instead of cold cuts. Preparing these sandwiches brought a warm nostalgic feeling to me.
We used to make these sandwiches on occasions like birthday parties, afternoon bridal or baby showers and even on Sundays while waiting for the pot of soup or curry to finish cooking. I also recall my mom making a tray for our frequent picnics at Flushing Meadows park in Queens, NY. I remember at one of our picnics, my brother was being a clown and decided to fit himself into a kiddie swing that he was obviously too big for. He, of course, got stuck and it took three of us to lift him out. He was probably eleven or twelve at the time, by the way. We had a good laugh the entire afternoon. Those were some fun family days.
Goodness, gracious, who knew bread, cheese, and eggs could bring out such emotion. Of the two sandwiches, I always preferred the cheese paste as a child because it was smooth and creamy. The egg salad spread was never my first choice because of the chunks of diced onions my mom would put in it.
The one difference I have noticed with the way my Guyanese friends and family make the egg salad spread versus my American friends is that the egg is grated instead of chopped and minced wiri wiri pepper and mustard are added for heat and flavor respectively.
There is no real recipe for these spreads. You can customize them as much as you like, add some garlic powder, use a few different types of cheese, throw in some olives and fresh herbs, do whatever you want. My mom used to use a combination of dutch head/Edam cheese and cheddar cheese for the cheese paste. I use her recipe for the egg salad, minus the onions. You can cut these in all sorts of fun shapes to using a cookie cutter. Or cut into little rectangles for a "tea sandwich" type feel. We used to simply cut them diagonally and pack them up in an aluminum tray.
Cheese Paste and Egg Salad Sandwiches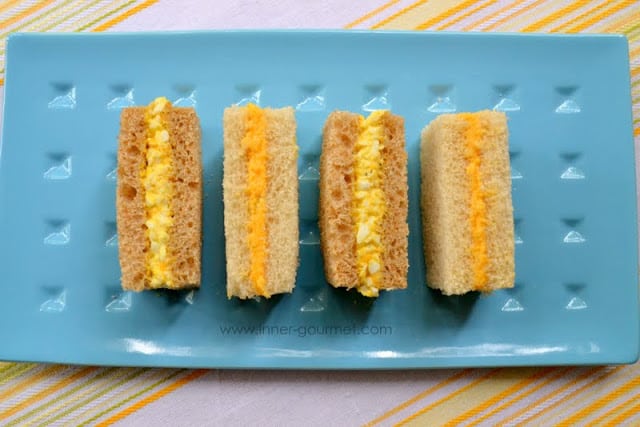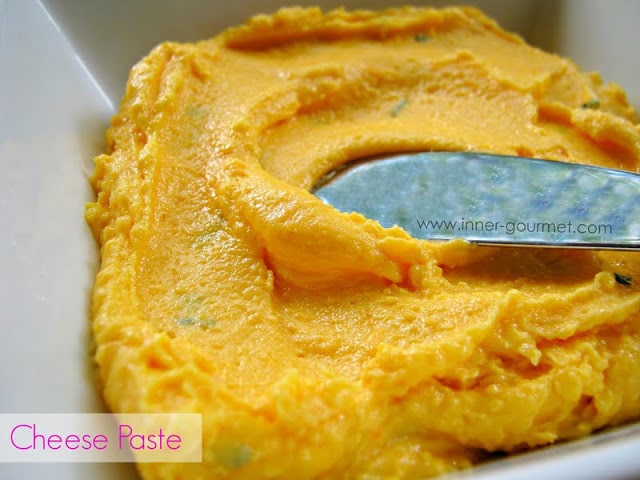 Place grated cheese, butter, hot pepper sauce, mustard, and garlic powder in a food processor. Pulse until smooth. Fold in some fresh or dried parsley flakes.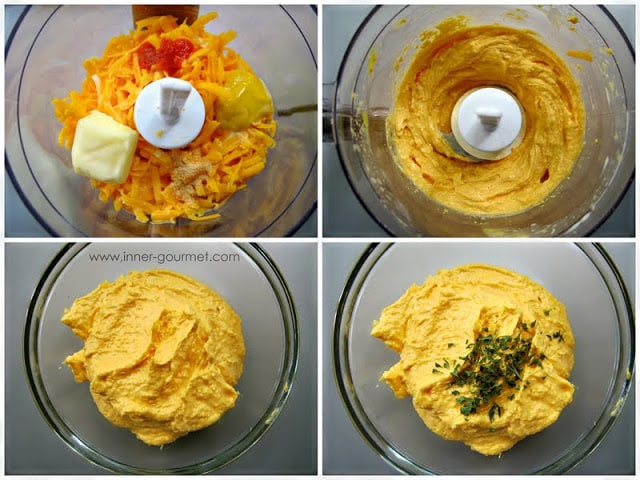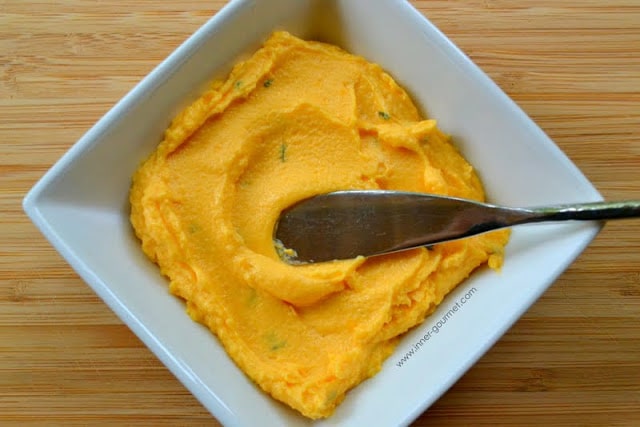 Slather your favorite bread with a good helping of paste.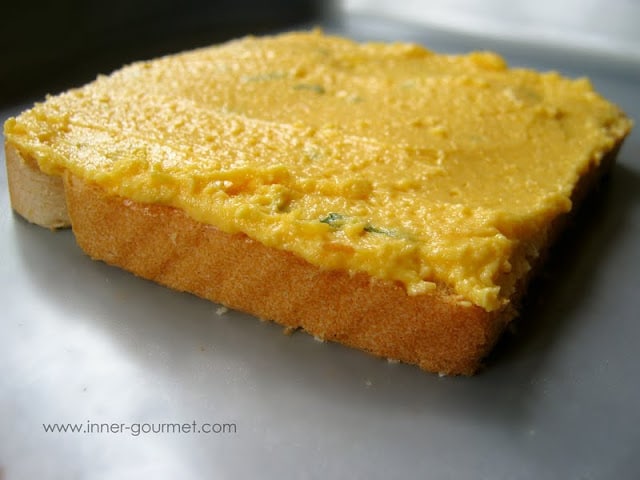 And don't just limit this to bread, use it as a dip for vegetables, top your baked potatoes and crackers. You can even make a crostini- spread a dollop on sliced baguette bread. Bake in the oven at 375 degrees for a few minutes until bread is toasted and cheese has melted.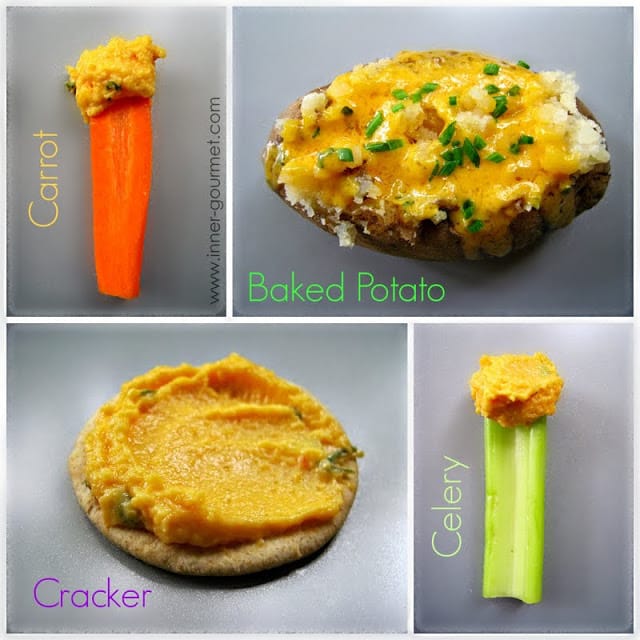 Let's make the egg salad spread.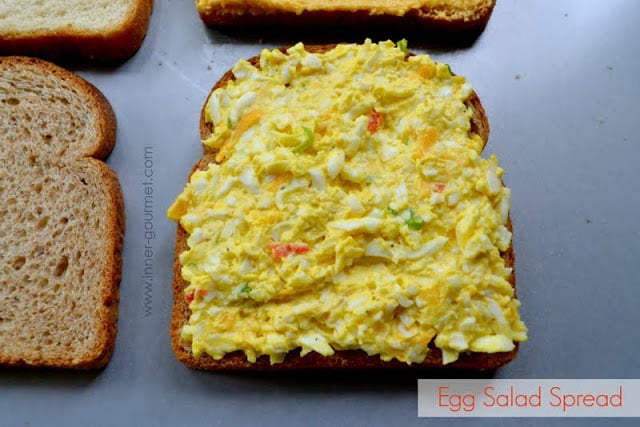 Here are the details of what's in the mix...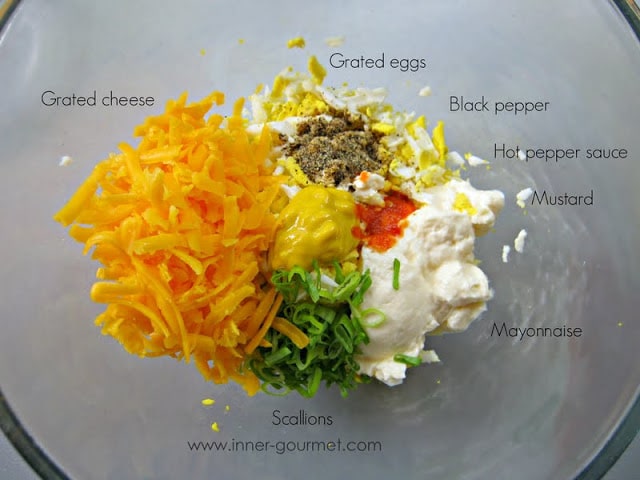 Grate five hard-boiled eggs, add cheese and rest of ingredients. Fold to combine.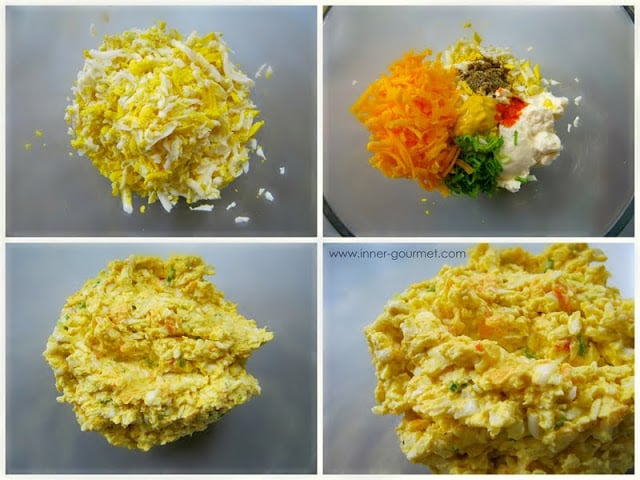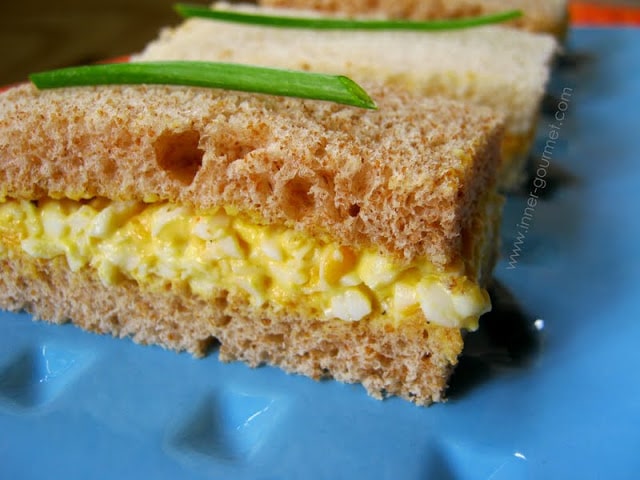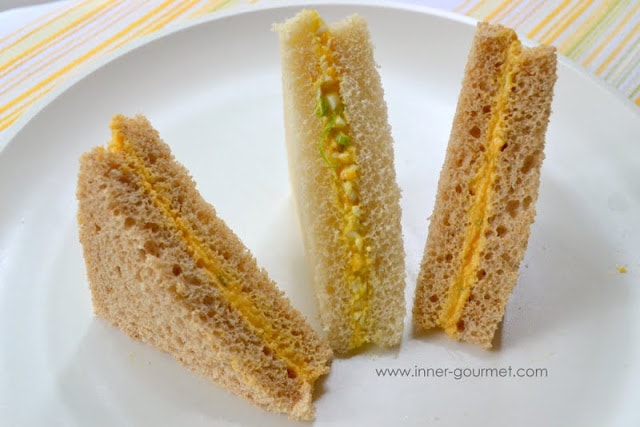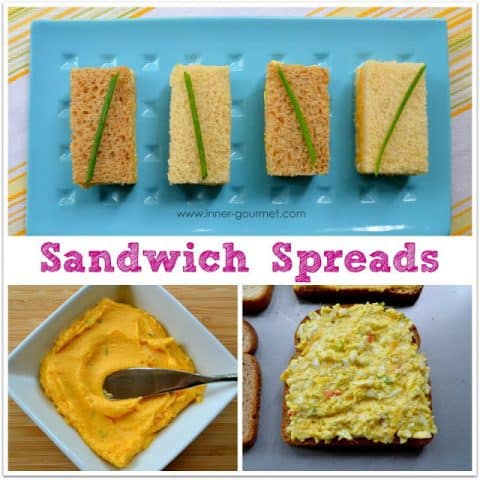 Cheese Paste and Egg Salad Sandwiches
Yield:
Makes 4-5 sandwiches
Ingredients
Cheese Paste
4oz grated sharp cheddar cheese
1 tsp yellow mustard
½ tsp minced hot pepper or pepper sauce
6 tbsp whole milk
1 tbsp butter
dash of garlic powder
Parsley flakes, optional
Egg Salad Spread 
5 hard-boiled eggs
¼ cup sharp cheddar cheese, finely grated
2 scallions, finely chopped
¼ cup finely diced onions, optional
1 tsp mustard
2 tbsp mayonnaise 
¼ tsp black pepper
Freshly minced wiri wiri pepper, or desired amount of hot pepper sauce
Instructions
Directions for Cheese Paste: Place all ingredients into a food processor and pulse until smooth, stir in a few dashes of parsley flakes. If you do not have a food processor, let cheese come to room temperature, then mash all ingredients together until it becomes a smooth paste, fold in parsley flakes.
Directions for Egg Salad Spread: Grate hard boiled eggs on fine or medium side of grater. Add rest of ingredients and mix to combine. Adjust any seasonings to suit your tastes.
Notes
Tips:
Feel free to use a variety of cheeses in your cheese paste.
For the egg salad spread- the finer you grate the egg, the smoother the spread will be.  I prefer it slightly chunky, so I grate the egg on the medium side.
If you are making these spreads for more than 3 people, I'd say double or triple the recipe to get 10-20 sandwiches.