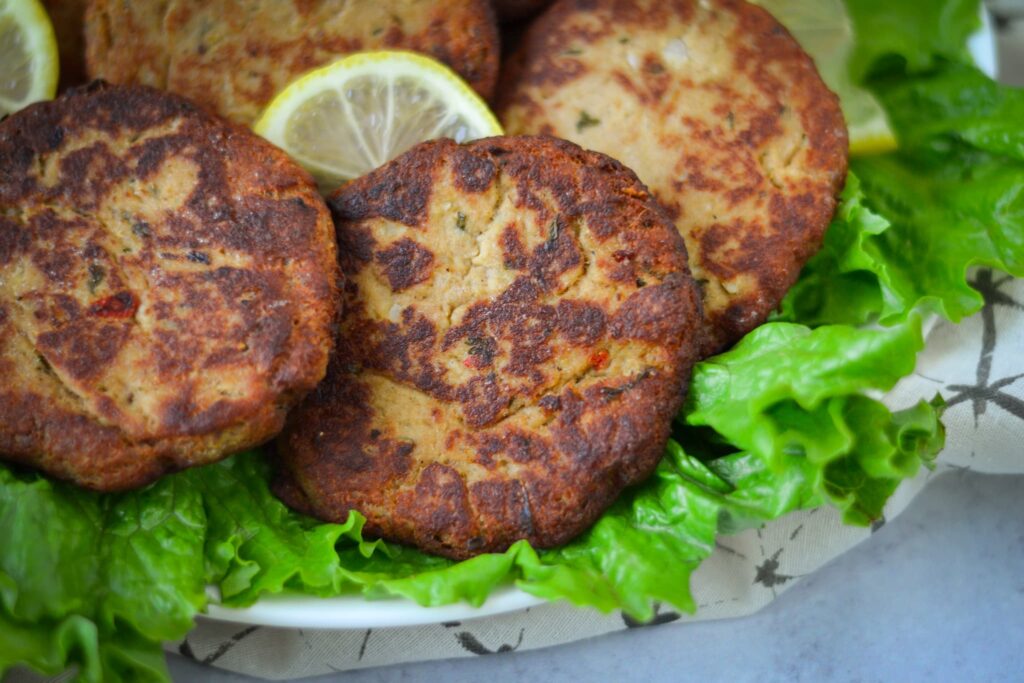 Tuna cakes are a great way to prepare canned tuna. It's a tasty alternative to the usual tuna salad. I love having these for a refuel after the gym as a grab and go protein. They're also budget-friendly and so flavorful. Hard to believe you're eating canned fish! The recipe is easy and it comes together in about 25 minutes. I love that I can use ingredients from my pantry and dried seasonings if I don't have fresh herbs and aromatics on hand.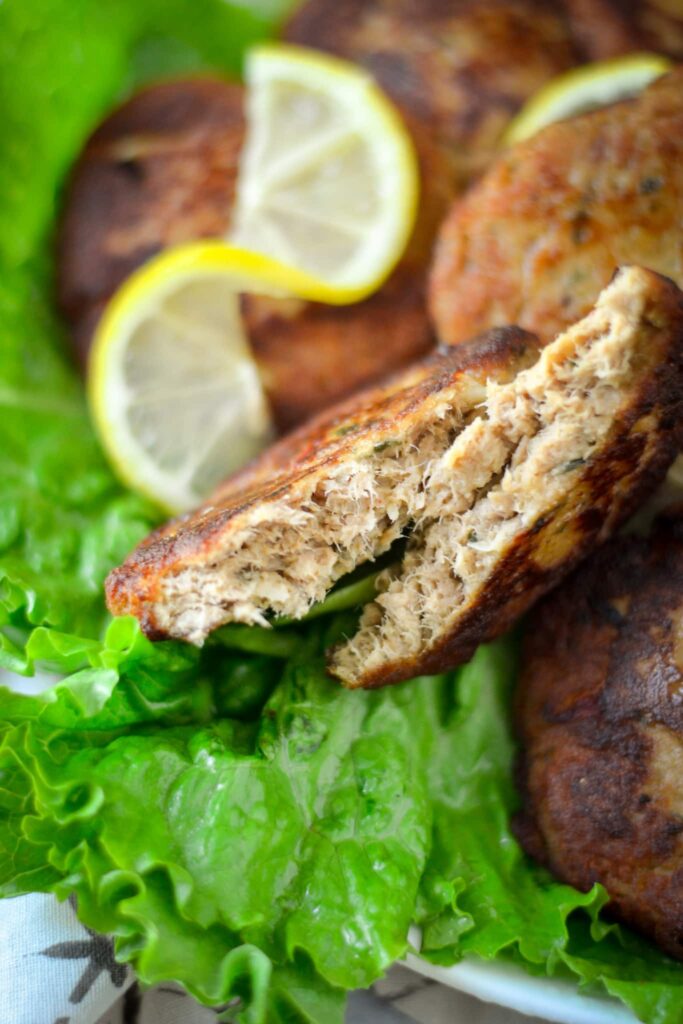 What goes well with tuna cakes?
I've served these multiple ways. Here are some ideas to pair this easy protein:
Make them thicker and serve as a burger
Make them smaller for an appetizer
Top over a salad
Serve over chow mein or fried rice
Serve as a sandwich or in a pita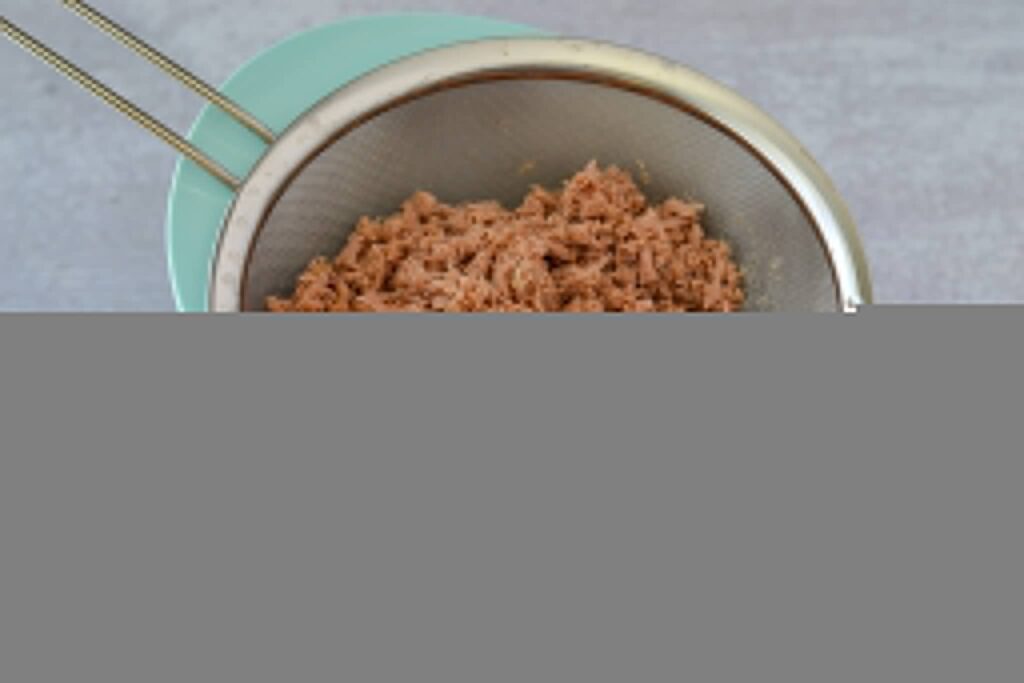 Tips:
I prefer to rinse tuna before adding ingredients. Place tuna in a mesh strainer, run a little water over it then press firmly with the back of a spoon to get the liquid out. When the tuna is squeezed dry, the seasonings stick better to it and doesn't have too much of a fishy taste.
You can bake these fish cakes instead at 375 degrees F for 15 minutes (flipping halfway).
Add mashed potatoes, red and green peppers or corn for variety.
For this specific recipe, tuna patties do not need to be breaded or dipped in egg wash before frying, just shape them and go straight to skillet.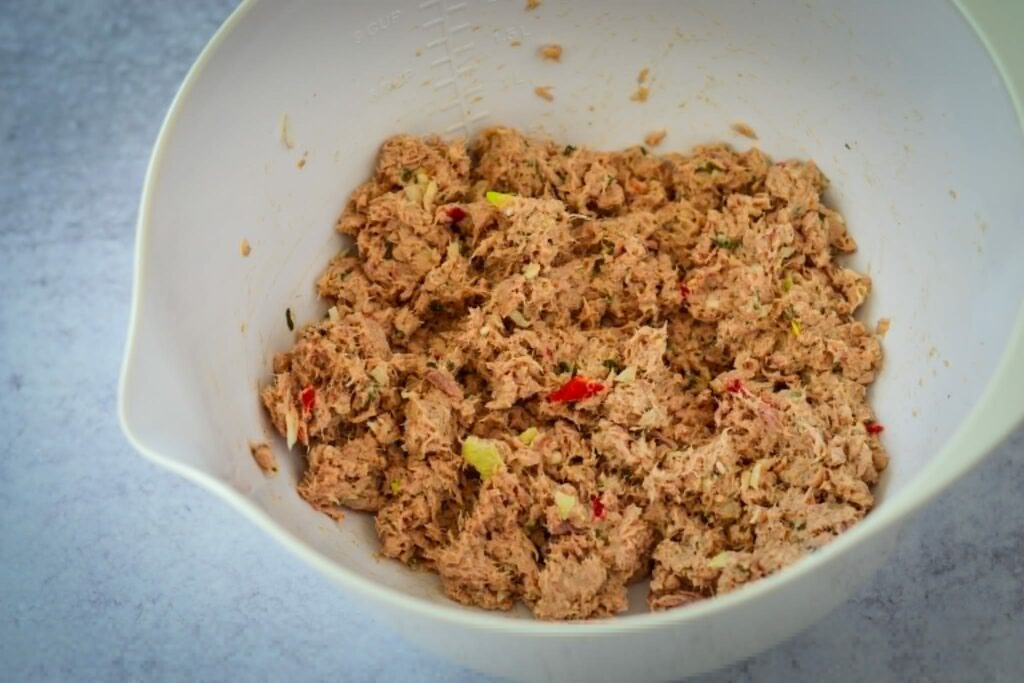 I like to make these tuna cakes flat and thin. The thinner they are the more surface space for a crust. Making them thinner takes no extra time. Alternatively you can make them thicker and more plump- nice for a tuna burger!
Serve with your favorite side!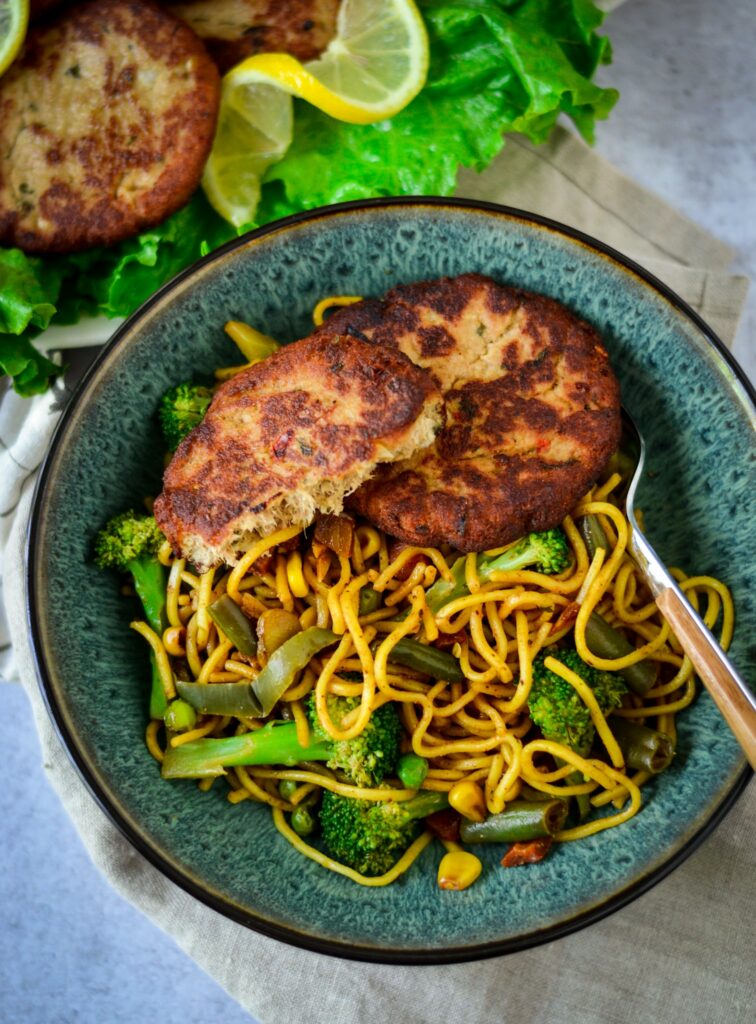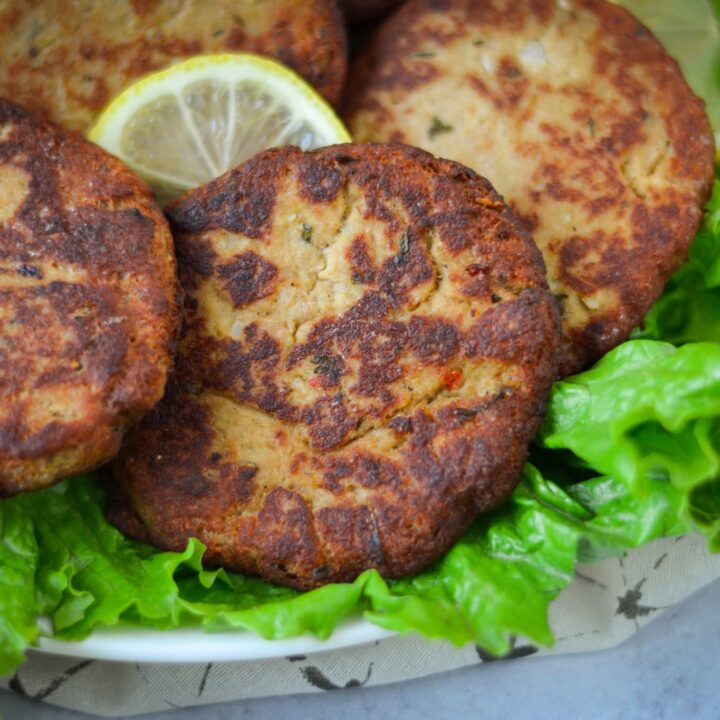 Tunafish cakes (using canned tuna)
Yield:
9 patties (1 can = 3 patties)
Ingredients
3 5oz cans tuna (in water)
1 tbsp lemon juice
¼ tsp black pepper
¼ tsp garlic powder
¼ tsp cayenne pepper (optional)
½ tsp salt
1 tsp dried parsley or thyme
¼ cup onion, grated or finely diced
1 hot pepper (jalapeno, scotch bonnet, or wiri wiri), minced
2-3 garlic cloves, minced
2 stems scallions, finely chopped
2-3 tbsp mayonnaise
6 tbsp plain breadcrumbs
2 eggs, beaten
Oil for cooking
Instructions
Drain the liquid from the tuna cans. Place tuna in mesh strainer. Run a little water over tuna to quickly rinse. Using a spoon, press tuna into strainer until most liquid is drained and tuna is dry.
Place tuna in a mixing bowl.
Add all ingredients except breadcrumbs and eggs. Mix thoroughly. Taste the mixture before adding eggs. Adjust the seasonings to suit your taste. Now mix in eggs and breadcrumbs.
Divide the mixture into 9 parts. Form a ball with each and flatten to make a patty. Flatten to desired thickness. Place on a large plate or tray lined with parchment paper.
Heat a skillet to medium-high heat, add enough oil for a shallow pan fry.
Gently place tuna patties in skillet. Let it fry 3-4 minutes on each side until golden brown. Remove onto tray lined with paper towels.
Notes
Rinsing tuna is a personal preference so this step is optional. Bake instead of pan fry at 375 degrees F for 15 minutes (flipping halfway).
Pin it for later!