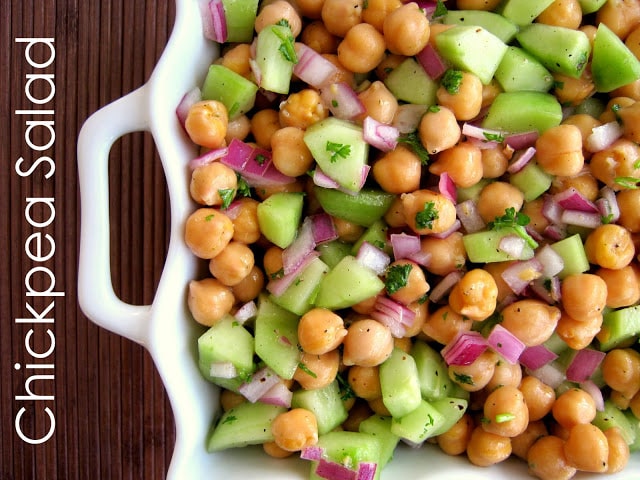 In my family there are many vegetarians, my mother, my grandmother, and a few of my aunts. If you go to one of their houses you will notice that at any given meal, you are bound to find a chickpea dish laying around. In Guyanese cuisine, chickpeas, or as we call it, channa is prepared in various ways. It is sometimes boiled and sautéed, known as boil & fry channa and served as a breakfast item. It is also a great addition to potato curry and served with rice or roti. Another popular way of preparing it is by shallow frying a batch till crisp and having it as a snack like this.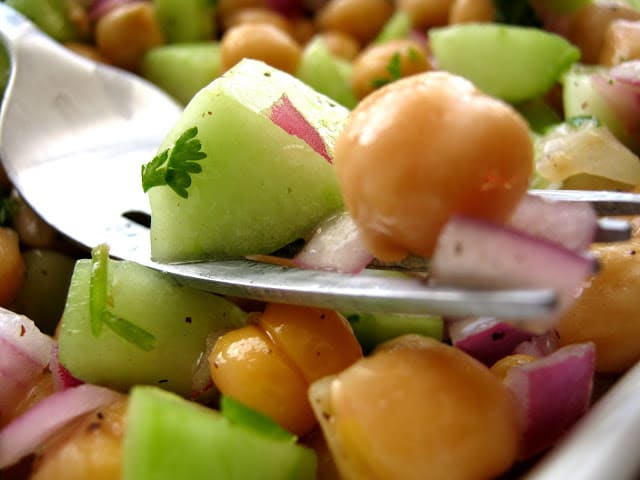 In my efforts to be more healthy this year, I have been trying to eat a salad before dinner each night. Now if you are of Caribbean culture then you know that that sentence just does not make any sense since our cuisine is so rich in carbohydrates! Nonetheless, I have found ways to make this easy for me and I have come to realize that it doesn't always have to be green and leafy and boring, it can be exciting and flavorful and EASY. So here is a flavorful and easy-to-make salad that I know you will enjoy since it tastes just as great as it looks!
drain and rinse two cans of garbanzo beans, set aside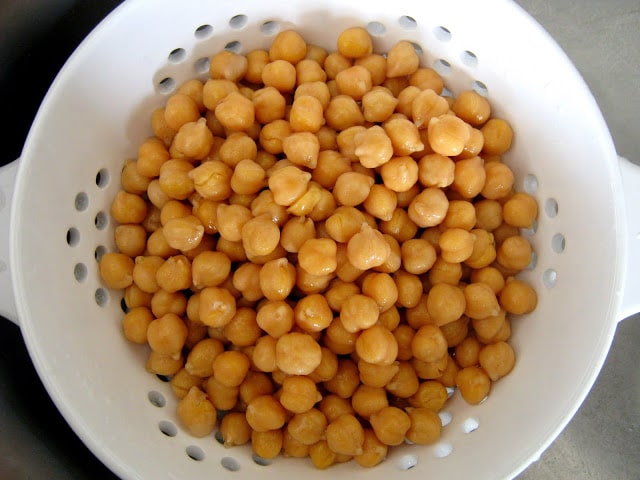 dice up one whole cucumber, and make sure to take the seeds out, set aside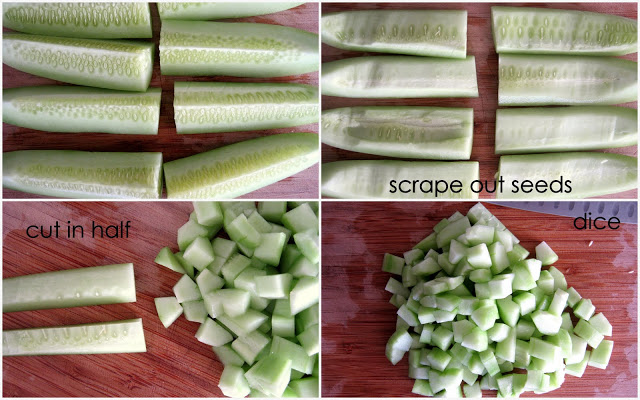 dice up half of a red onion, you can add more or less if you like, set aside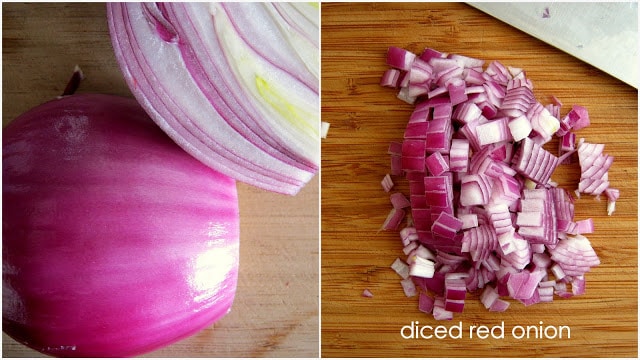 grab a few sprigs of fresh parsley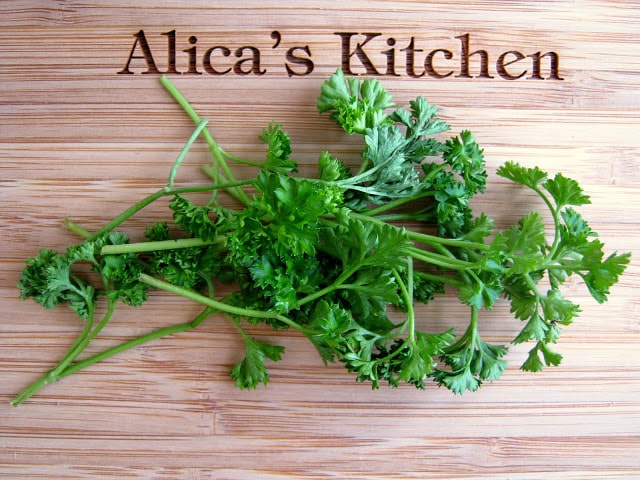 give it a coarse chop, and yes, it is my kitchen 😉
I just love that damn cutting board! You can read all about it
here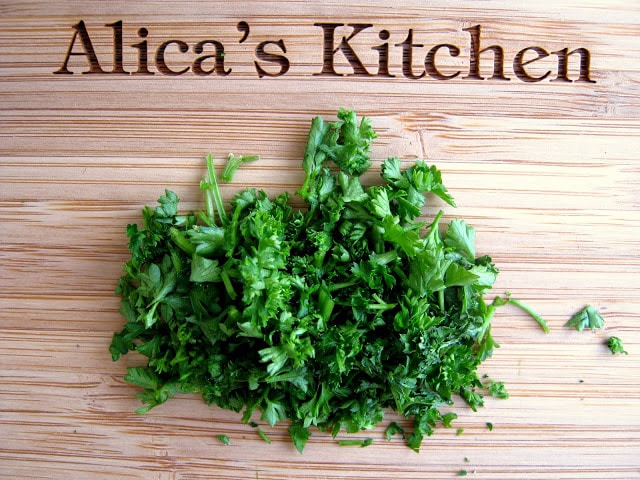 Make the dressing:
this is simple stuff with ingredients that I'm sure you have in your kitchen
now combine all the ingredients you set aside and toss together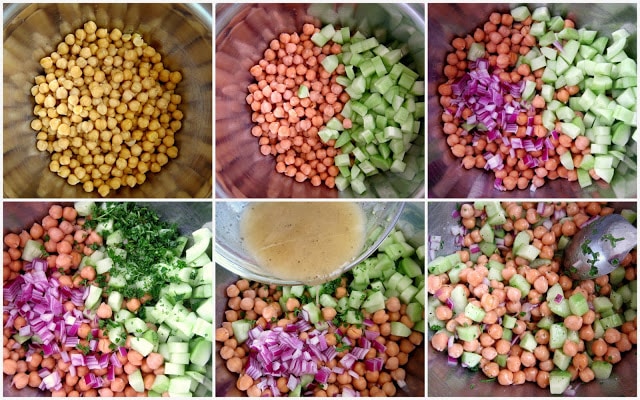 Chickpea Salad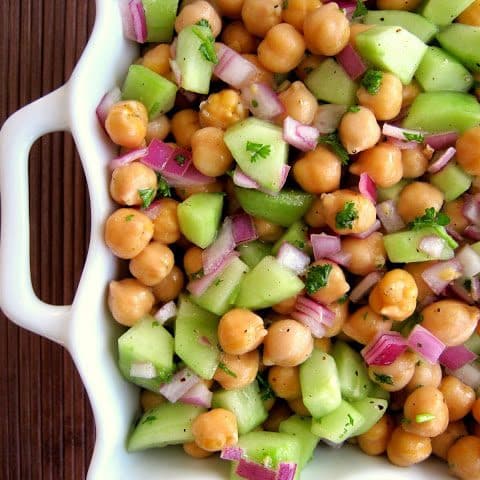 Chickpea Salad
Ingredients
2, 15.5oz cans garbanzo beans
1 cucumber diced
½ red onion diced (you can use as much or as little onion to suit your taste)
2 tbsp fresh parsley, chopped
¼ cup olive oil
2 tbsp white distilled vinegar
½ tsp black pepper
½ tsp salt
Instructions
Drain and rinse garbanzo beans, place in large mixing bowl.
Dice up cucumber and onions, set aside in the same bowl as garbanzo beans.
Chop parsley and add to beans, cucumbers, and onions.
Make the dressing by whisking together oil, vinegar, black pepper, and salt.
Pour dressing over bean mixture and toss.
Refrigerate for 1 hour before serving if you want it very cold.