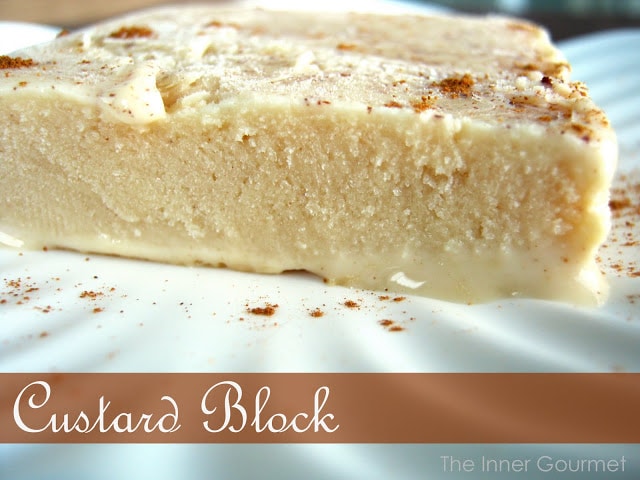 When I was a little girl I remember my mom making this delicious frozen treat that didn't quite have the texture of ice cream, but one that was more like a block of ice. It took a really long time to melt, but once it did, it was slushy and creamy and simply intoxicating! I recall the outstanding flavors of cinnamon and nutmeg, ones that would always brighten up my taste buds. There was one particular ingredient that made this custard block stand out from any other frozen treat, and that is Bird's Custard Powder.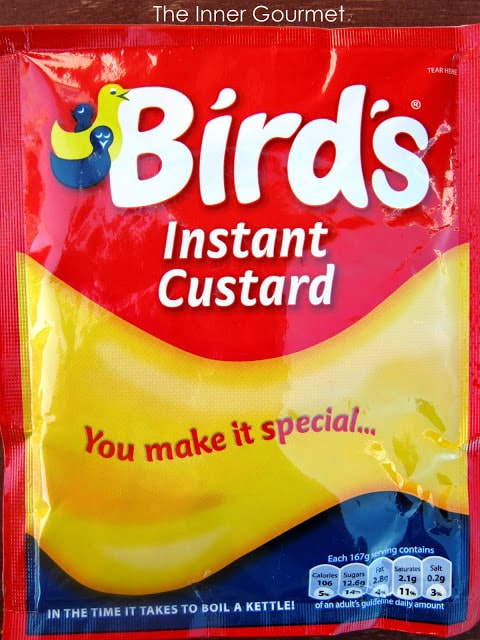 Want a view of inside the bag?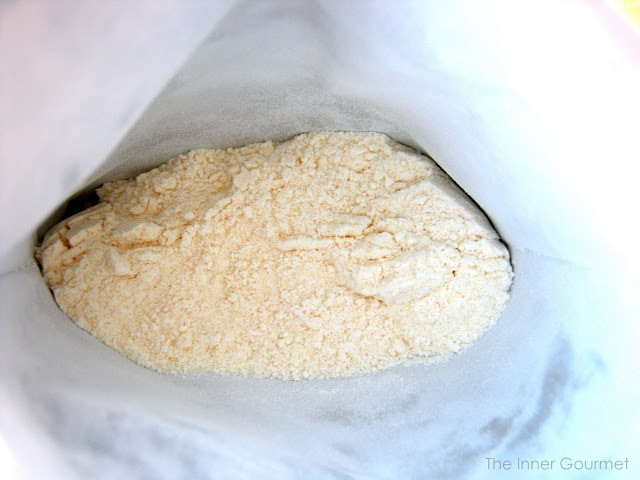 Bird's Custard Powder is a British product and is used for its flavor as well as it's thickening properties. It is a cornstarch-based powder that becomes thick once the liquid is added and then heated to a low temperature. Many people use Bird's Custard Powder as a substitute for eggs in many dessert recipes. However, I never remembered my mom using this fragrant powder for anything else other than custard block and baked custard.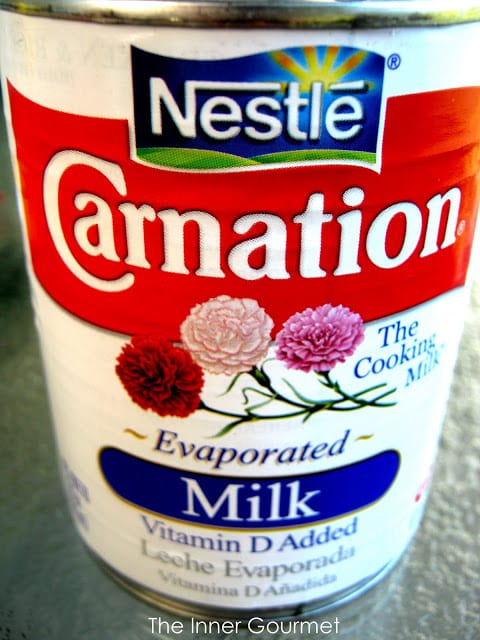 In one of my earlier posts from last year, I posted a recipe for custard block which was made with heavy cream and eggs. It was just as delicious but just didn't taste like my mom's. I have chosen to replace that recipe with this one, as this feels more authentic and close to my heart.
Pour milk into a mixing bowl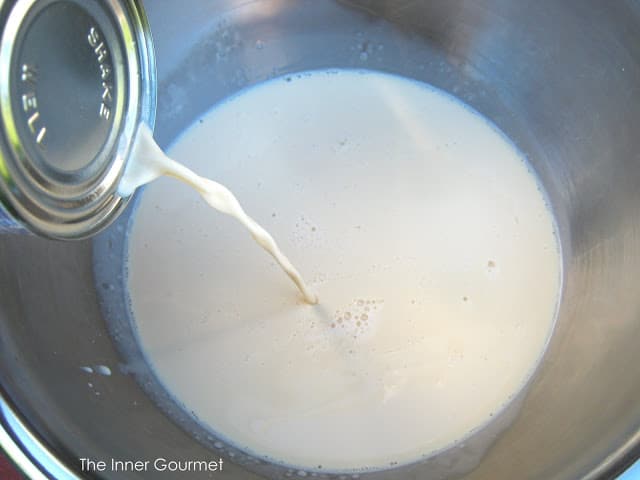 Add custard powder, vanilla, and almond extract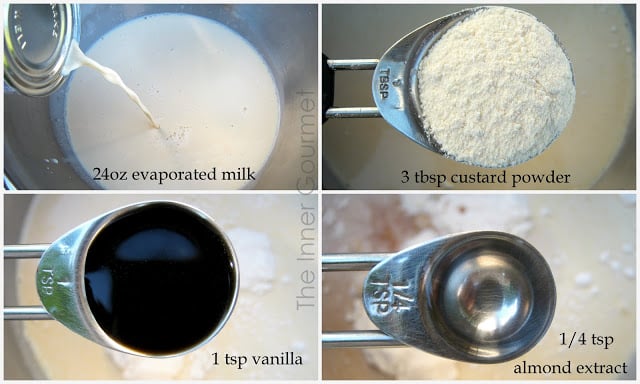 Add ¼ tsp nutmeg. You can use ground nutmeg as well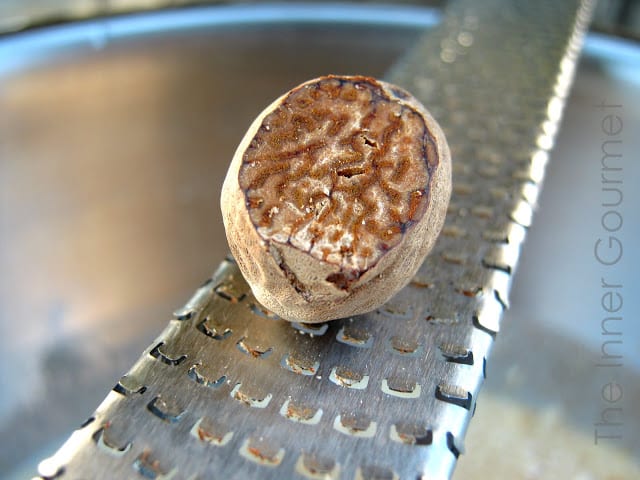 On a side note, I started a new segment on my blog's Facebook page called, "Name That Spice!" I post a close-up photo of any particular spice and everyone takes a guess at what that spice is. So many of you guessed cinnamon, but now you can see that it was actually nutmeg 🙂 To play along, just click the Facebook icon on the upper right part of this blog!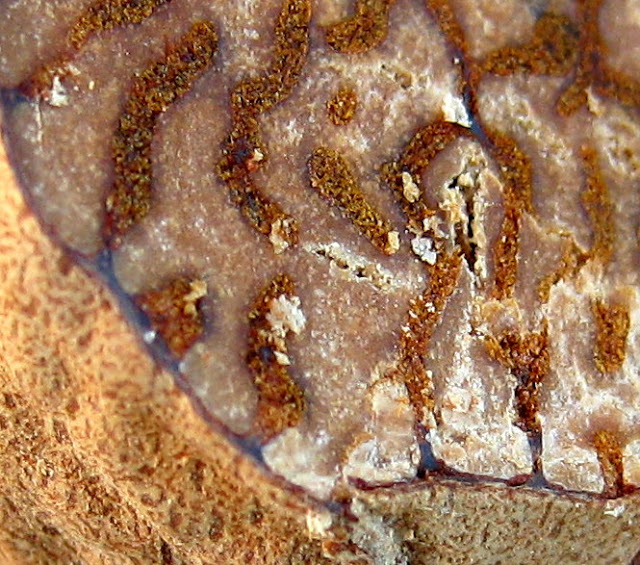 Back to the recipe!
Add ¼ tsp cinnamon. You may also use ground cinnamon here if you do not have cinnamon sticks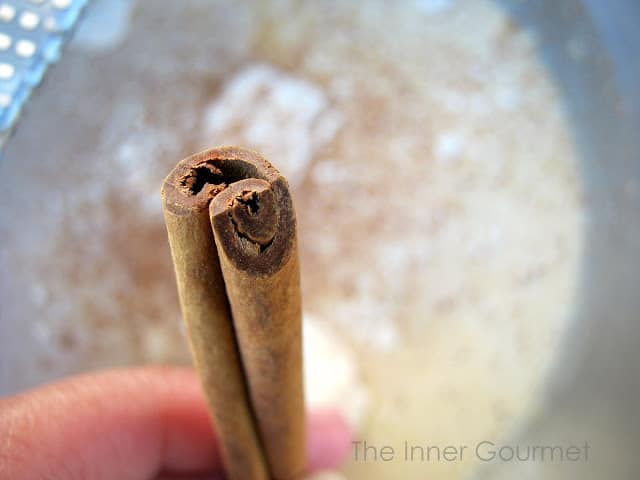 Add 3tbsp sugar plus one more tsp. You can taste the milk as you add sugar, some people like this dessert more or less on the sweeter side.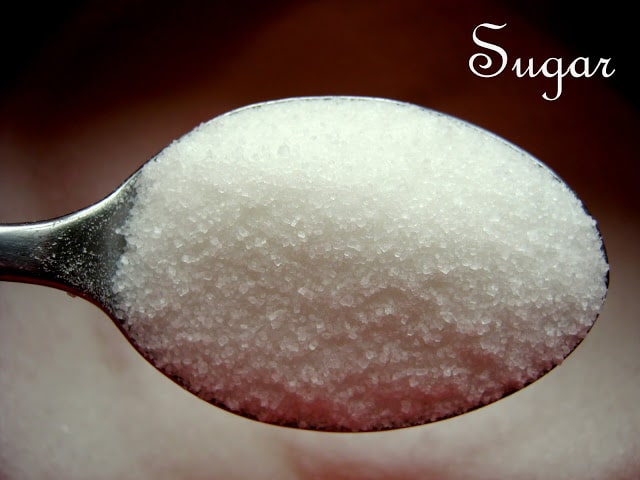 Whisk all the ingredients together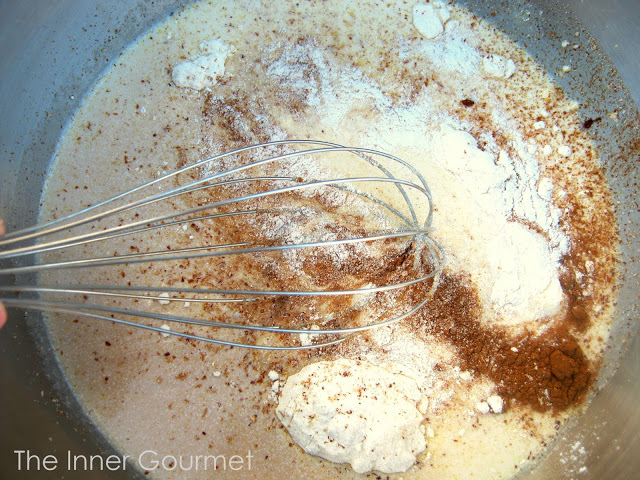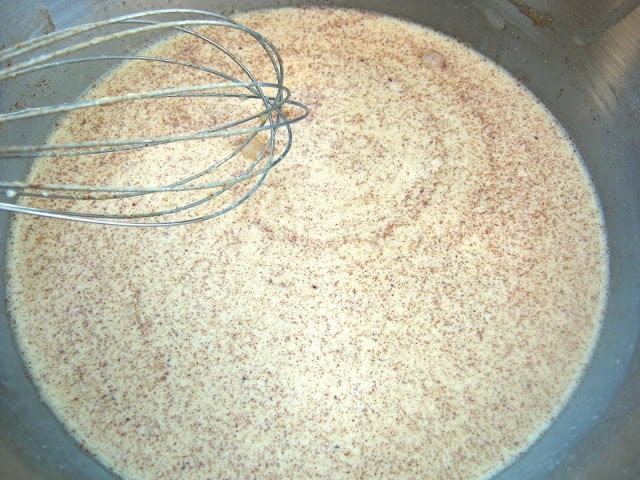 Pour custard into a large saucepan and continue to stir slowly on medium heat for about 20 minutes or until the custard coats the back of a spoon.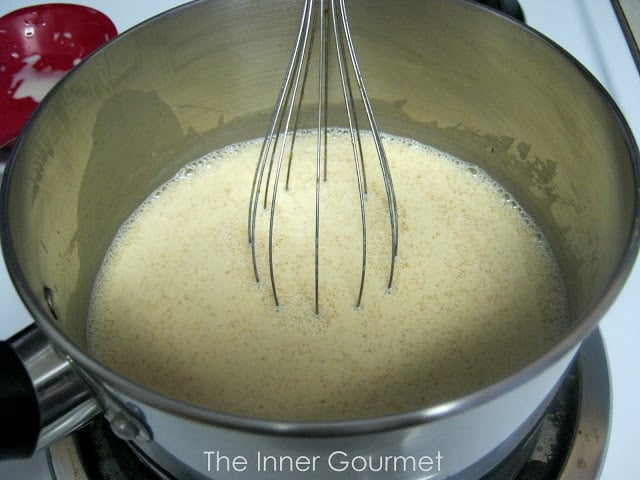 When custard coats the back of spoon just slightly, then you know it is ready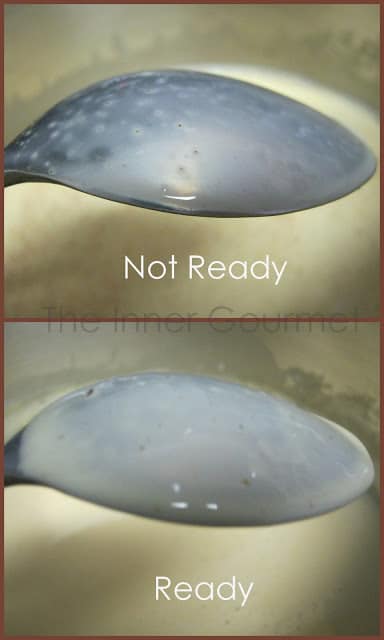 Pour hot custard into the desired dish. My mom used to pour hers into a shallow dish so that it could be cut into squares like an actual block of ice. Some people also pour this into ice cube trays.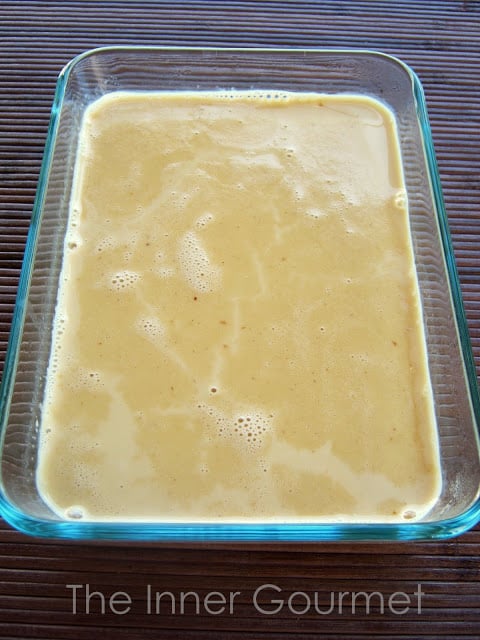 Maybe you would like to serve them in individual ramekins for a nice gourmet touch 😉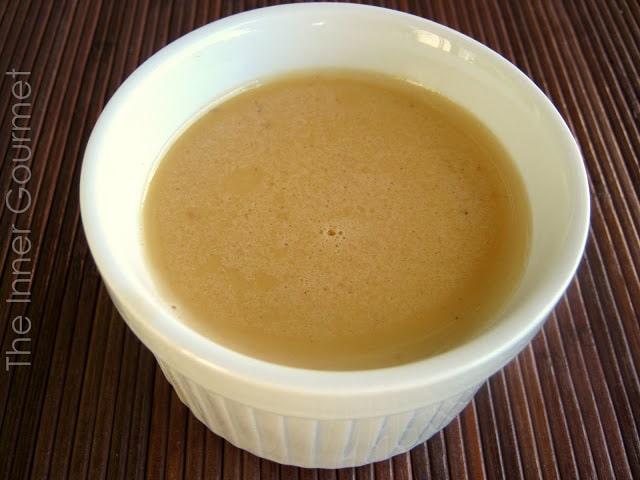 Or perhaps in a popsicle mold for the kids?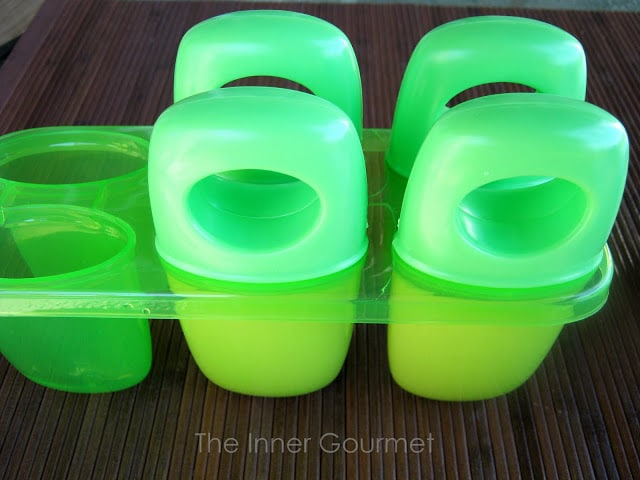 No matter how it's served, it is simply just delicious! I love custard block best when it is slightly melted and slushy like this!
Custard Block: A Guyanese Frozen Treat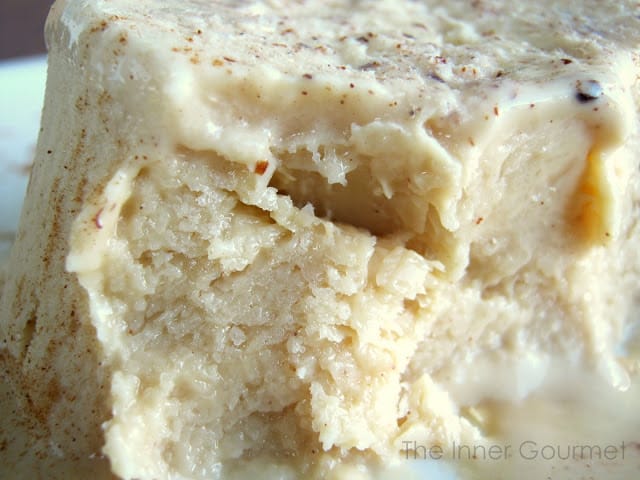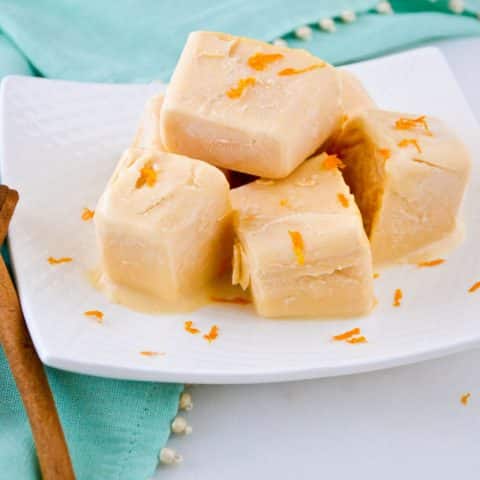 Custard Block: A Guyanese Frozen Treat
Ingredients
two 12oz cans of evaporated milk
3 tbsp custard powder
3 tbsp + 1 tsp white sugar
¼ tsp cinnamon
¼ tsp nutmeg
¼ tsp almond essence
1 tsp vanilla
Instructions
In a mixing bowl, whisk all ingredients together until custard powder has completely dissolved.
Pour mixture into a deep saucepan and turn heat to medium-low. With a spoon, continue to stir mixture until custard becomes slightly thick. If you walk away the custard will get lumpy and you will have to start over! If it coats the back of a spoon just slightly, then it is ready. See picture above with spoon test to visualize what this is supposed to look like when ready.
Pour mixture into the desired dish and freeze for 5-6 hours.