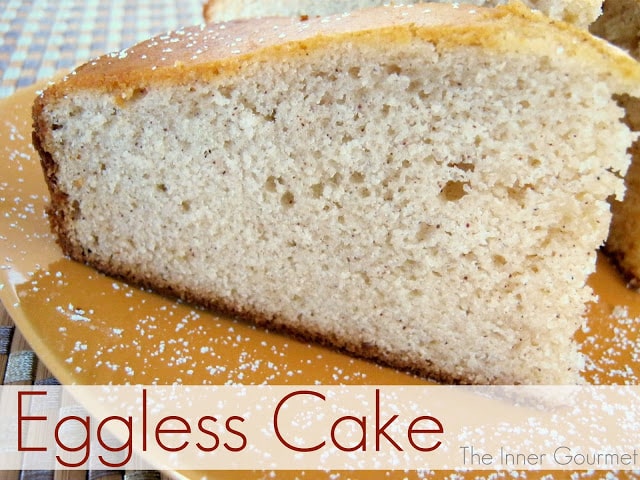 As a teenager growing up in my parent's home, I remember our kitchen always being stacked with a variety of West Indian bakery goods. We usually purchased our bakery goods, but every once in a while, my mother would get into a baking mood and when she did, the house would begin to smell like heaven! She'd make all sorts of goodies from Cheese Rolls to Cassava Pone to Salara, you name it, she made it.
However during Hindu holidays, when we would abstain from eating any eggs or meat, she would make a very unusual type of cake, an eggless cake. I say unusual because it had a unique taste and texture, and also looked differently than her regular sponge cake did, which had more of a yellow tint to it. Because I have received many emails for an eggless cake recipe, I want to share this recipe with you as it has become a favorite treat of mine, so here you are my friends, please enjoy!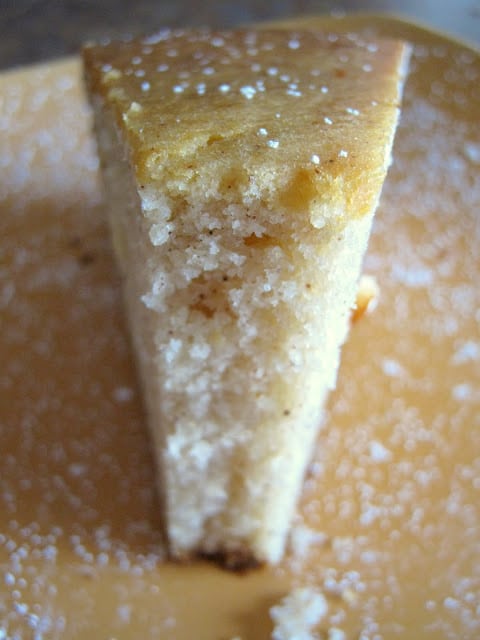 As a young and aspiring cook, many times I wondered how the eggless cake was always able to "swell" without any actual eggs in the batter, I mean, after all, eggs are what makes the cake rise right? Of course, you know I am going to say no here. If you have never baked a cake before or would like to understand the anatomy of a cake, take a look at the explanation below on the role each major ingredient plays in a cake batter and you will hopefully understand why the eggs are not the ingredients responsible for making your cake rise!
THE ANATOMY OF A CAKE
Strengthening Ingredients
Egg whites and flour are solely responsible for providing strong binding action in your cake. When liquids are added to your flour mixture, the gluten begins to develop thus providing a strong structural component to your cake.
Leavening Agents
These agents known widely as baking powder and baking soda are responsible for adding height and volume to the cake. Once in the oven, they help to expand the air pockets that were created while whipping or creaming the cake batter.
Fats
Fats such as butter or oils helps to make the cake tender and will add flavor and moisture. Butter, for example, aids in flavor when making any sort of pound cake, oil is a great option for moisture when making chocolate cakes.
Liquids
Liquids tend to bind and bring things together while adding moisture. Think of buttermilk, evaporated milk, condensed milk or concentrated juices here. Eggs and oil can also fall into the category of "liquids" as well.
Another visitor of this blog has also informed me that flax seed meal can be substituted for eggs in any eggless cake recipe. Now that we have dissected a cake, let's get on to the recipe!
Here is my "binding" ingredient, this is what replaces the egg in this cake recipe.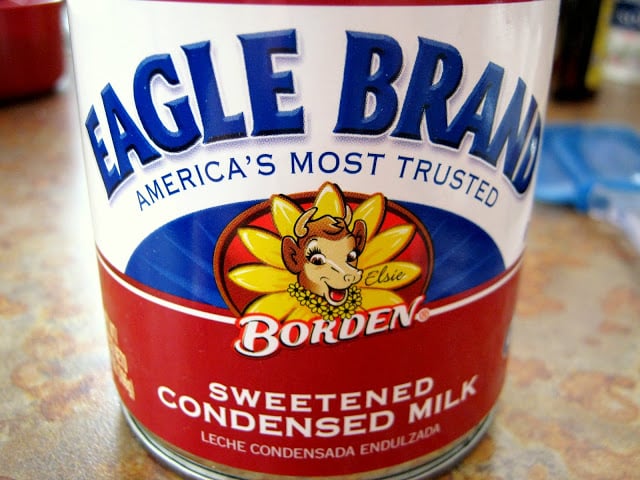 Add ⅔ cup of melted butter to a bowl. Then add two tbsp of white sugar and stir to incorporate. Add one 14oz can of sweetened condensed milk to the butter mixture and stir together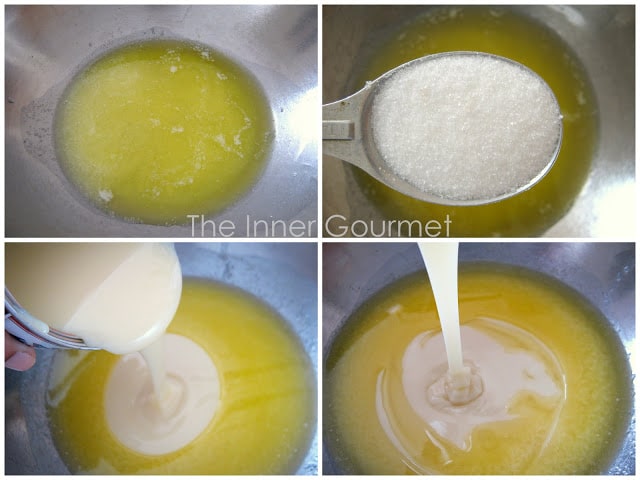 In a separate bowl, mix your dry ingredients. 2 cups flour, baking powder, baking soda, and flavorings: cinnamon, nutmeg, and vanilla (you can add anything you like here)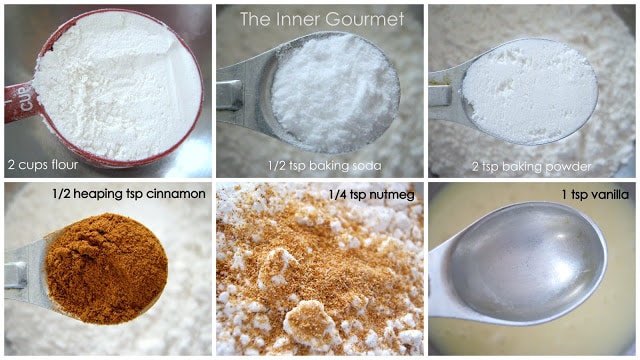 Add ¾ cup water and gently blend together then begin to add dry ingredients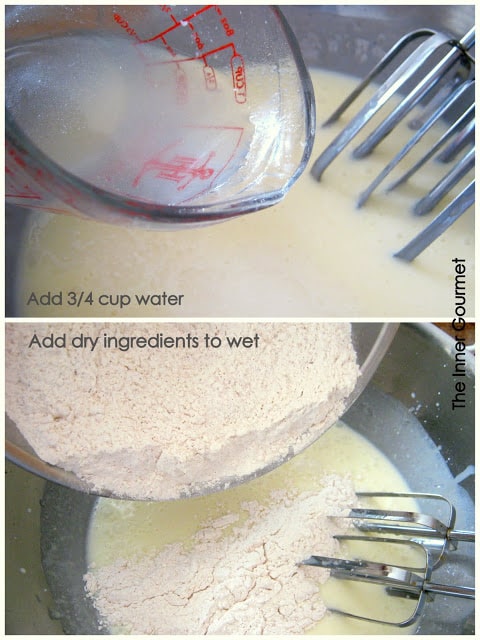 Butter and flour a 9in baking pan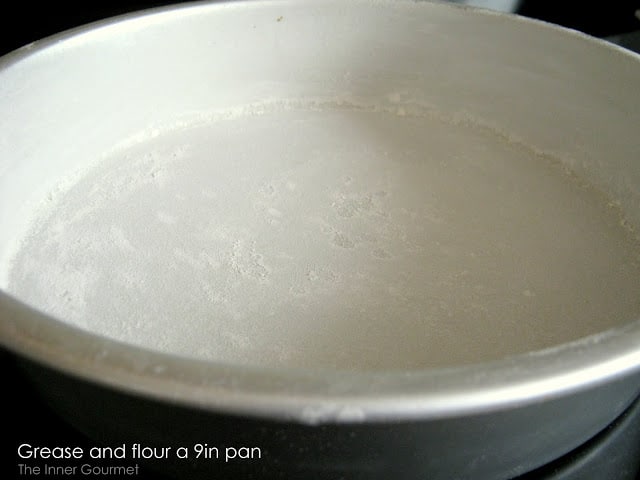 Pour the batter in there...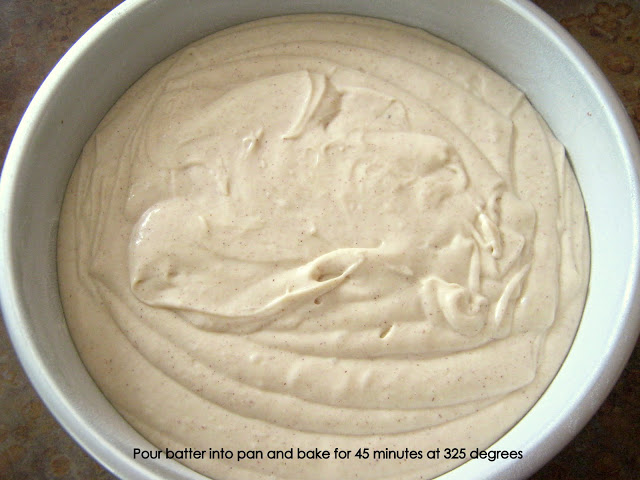 Bake for 45-50 minutes until a toothpick inserted comes out clean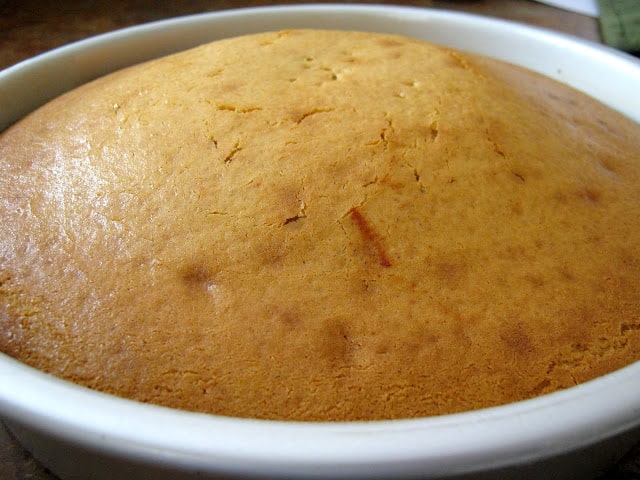 Let cake cook before flipping onto a platter
Eggless Cake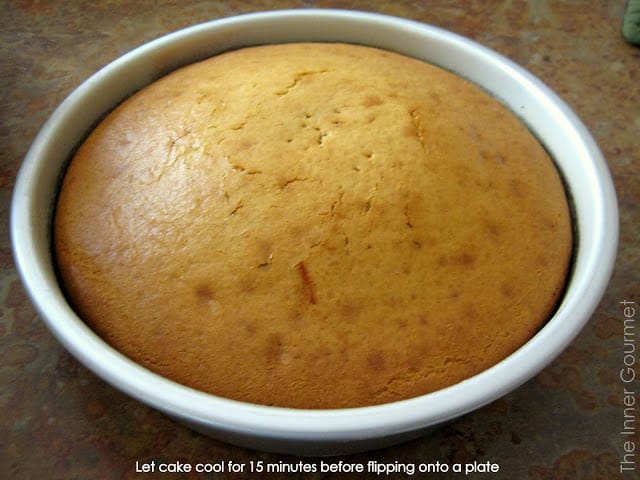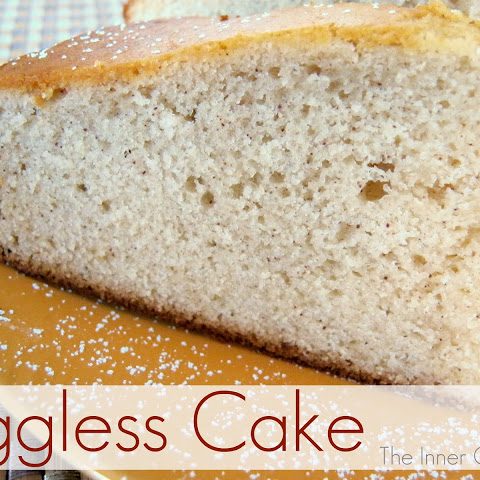 Eggless Cake
Yield:
One 9in pan Modified from The Naparima Girls High School Cookbook
Ingredients
2 cups flour
2 tsp baking powder
½ tsp baking soda
1 can condensed milk (14oz)
⅔ cup melted butter
2 tbsp granulated white sugar
¾ cup water
1 tsp vanilla
½ tsp cinnamon
¼ tsp nutmeg
¼ lemon zest (not pictured)
¼ orange zest (not pictured)
Instructions
Sift flour, baking powder and baking soda, cinnamon, and nutmeg, set aside
Melt butter in the microwave and gently add condensed milk until smooth. Add 2 tbsp of white sugar
Add dry ingredients and sugar to milk mixture
Add water and vanilla and stir until well blended. Add lemon and orange zest and mix slightly
Pour in a greased and floured 9" square or round pan
Bake in a preheated oven at 350 degrees for 45 minutes or until tester comes out clean
Notes
Any nuts or dried fruit can be added to this mixture towards the end before pouring into pan.