You might think it strange to see a coconut buns recipe on the blog when this is the week we tend to see a lot of
lucky food
recipes circulating the internet. Many of us are planning our New Year's menu and while I will be making black-eyed peas cook up rice, I wanted to share another important recipe with you all- one that always reminds me of being around family.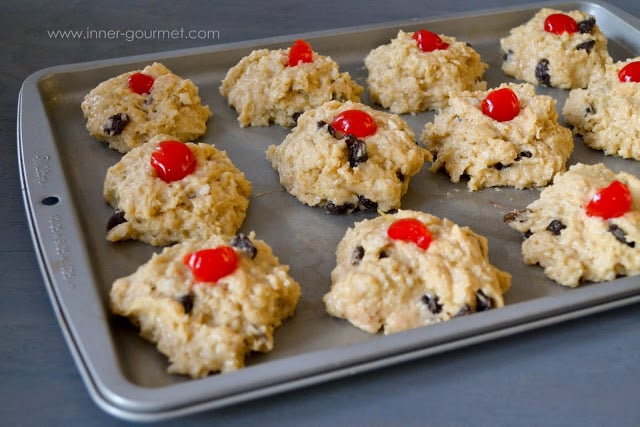 These coconut buns bring about a nostalgic feeling during this time of year. Mom got this recipe from her neighbor, Shanti and she has been making it for us ever since. You see, around the holidays when we have family visiting from out of town, my mom would make a few trays of these buns. It signified unity, laughs, and togetherness. As they came out of the oven we would grab one and enjoy them hot. My dad loved to put his in a bowl of warm milk and eat it with a spoon after it soaked and sapped up the milk. I enjoyed mine with hot tea for breakfast or before bed. While my aunt Mala loved hers with cream soda. We'd all sit on the living room floor and chit chat, make jokes and just enjoy each others company.
Mom would even make another batch to parcel off for everyone so they could enjoy at the airport or on the plane as they headed back home. It's such a sweet memory to me. Life is different now, though. Many of my cousins have kids and aren't able to travel as easily. While others don't get as much time off from work. We all live in different locations across the country as well which tends to complicate travel. That's why recipes like this one are important to me. It evokes a positive and happy feeling and reminds me of an innocent and less stressful time in our lives.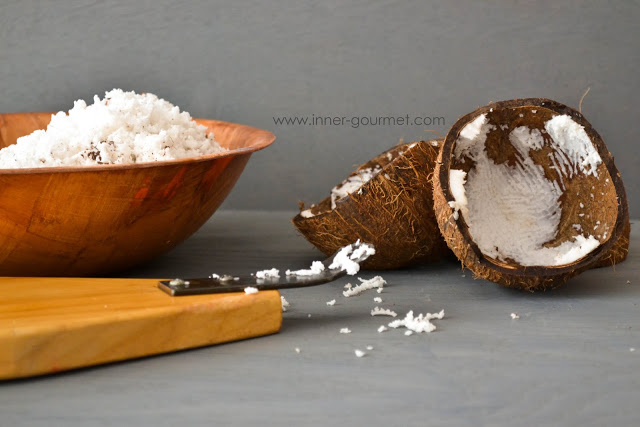 Mom would spend time grating the fresh coconut using an old school grater. The kind where you sit on it and rock the coconut back and forth over the blade. The coconut would then fall into a bowl that was placed on the floor, catching the shreds as they landed. Check out a
video here
on how it's done. As you can see this is a lot of work, so when I make these buns, I buy freshly grated coconut in the
frozen aisle
. Although it takes some extra elbow grease using the method my mom does, the freshly grated coconut gives these buns such an authentic taste. The tiny bits of shell that get into the shreds also lend to the flavor and appearance of the dough.
Now listen, I'm not advocating we all grate coconut this way for any recipe calling for fresh coconut. I am a mom of two; sitting down on a grater to grate coconut isn't the best way to use my time. Plus I can just see my toddler grabbing the bowl of coconut, throwing it up in the air and tell me it's snowing in the kitchen. So yeah, the frozen stuff works really well.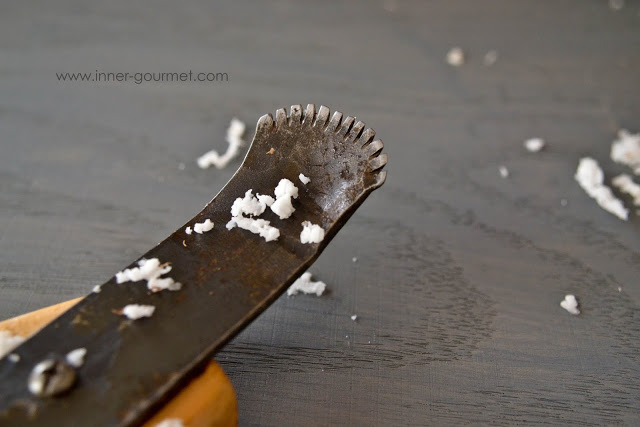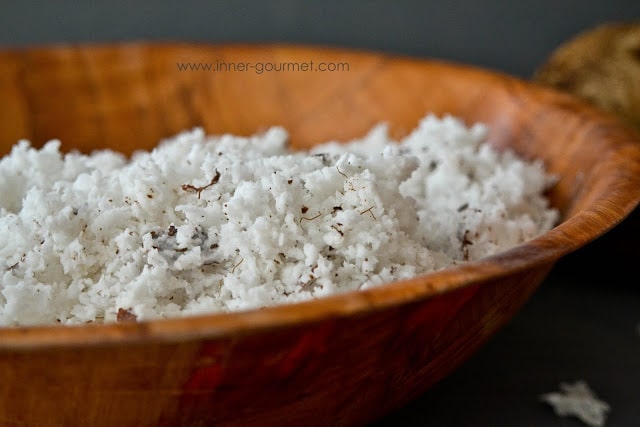 Coconut buns can be purchased at most local West Indian bakeries. They make a great snack and are so delicious with mauby, cream soda, or hot tea.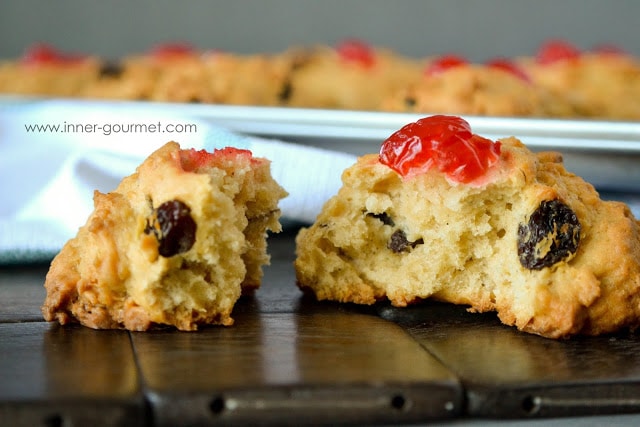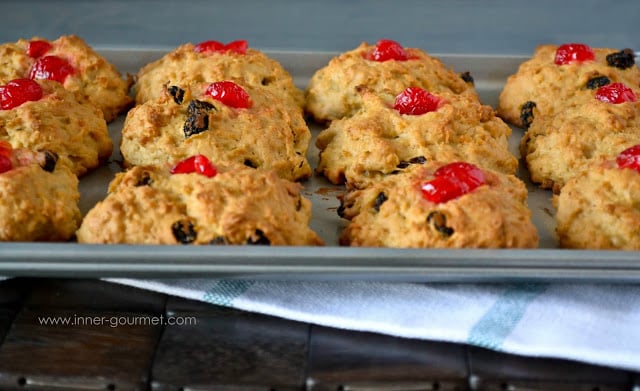 Guyanese Coconut Buns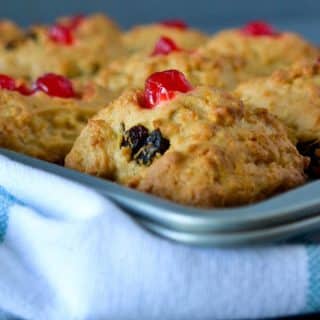 Guyanese Coconut Buns
Yield:
About two dozen buns 
Ingredients
3 cups all-purpose flour 
3 tsp baking powder 
¼ tsp nutmeg
½ tsp cinnamon
4 oz unsalted butter 
½ lemon peel
2 ½ cups freshly grated coconut (can also be found in freezer aisle)
1 cup white sugar 
1 cup raisins (optional)
1 tsp mixed essence or 1 tsp vanilla + ½ tsp almond extract
¾ cup evaporated milk
Instructions
Sift flour, baking powder, and spices. Rub butter into flour mixture.
Add lemon peel, coconut, sugar to the mixture. Combine well.
Add essence to milk. Pour milk into the mixture and mix to form a sticky dough. Add in raisins.
Drop by spoonful onto baking sheet. Bake at 350 degrees for 18-22 minutes or until golden brown.
Notes
Be sure to purchase unsweetened freshly grated coconut. This is different than the sweetened coconut flakes found in the baking aisle of your grocery store. If you'd like to use sweetened coconut flakes, pulse in a food processor to make it fine.
The dough should be very thick and should stand on its own when dropped by the spoonful, similar to a chocolate chip cookie dough.