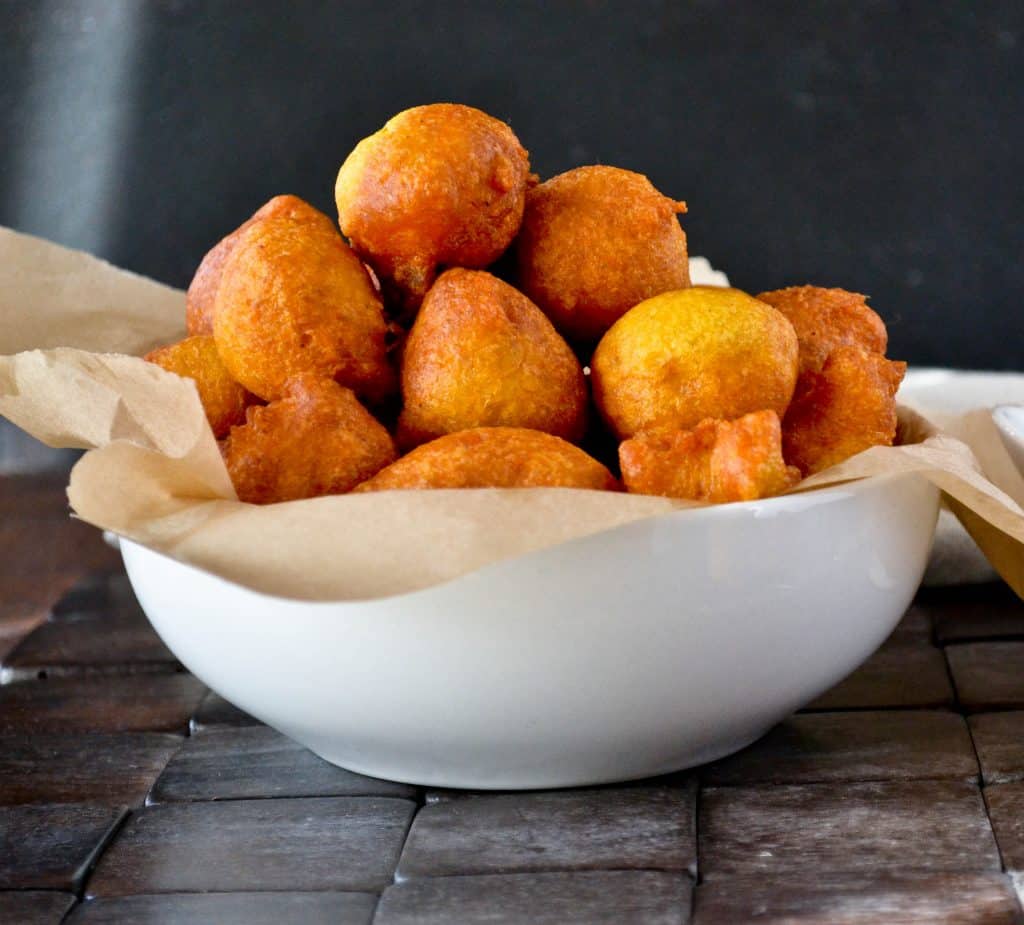 In
any Guyanese home, whether there is a religious gathering, birthday party, or just friends hanging out, you're bound to find Pholourie being served as an appetizer.
Pholourie is a fritter made from a split pea batter that is seasoned with different spices and hot pepper. Dollops of the thick batter is dropped into hot oil, and shallow-fried until golden brown.
You can also find these in any Guyanese bakery. They are usually sold for something like 10 for $1.50 these days (in Queens, NY that is).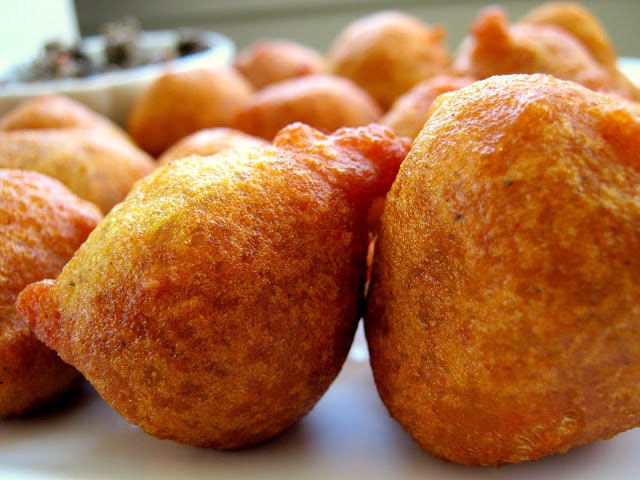 When I was growing up, pholourie was a regular appetizer in my house.
I am obviously biased by saying this, but I always felt my mom's pholourie was the best because she would use real split peas instead of split pea flour or a pre-packaged pholourie mix. Not that I have anything against those options, it's just that for me, using actual peas gives this version of pholourie a richer taste.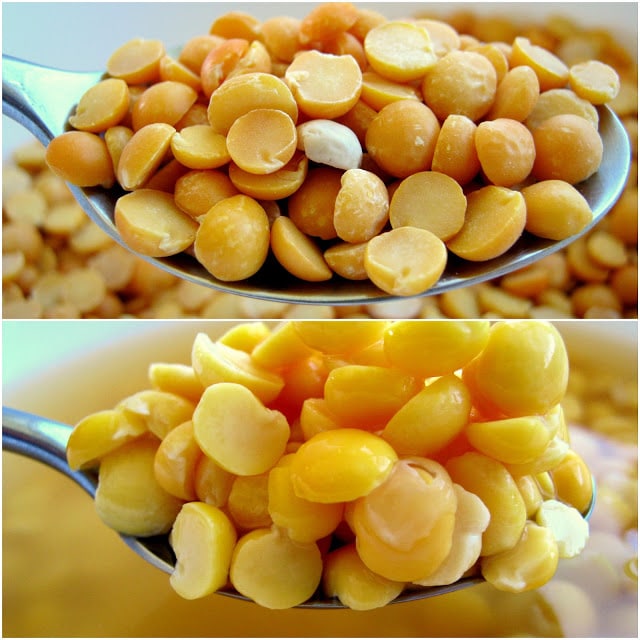 Put peas, garlic, and pepper in a blender with enough water to cover the peas and blend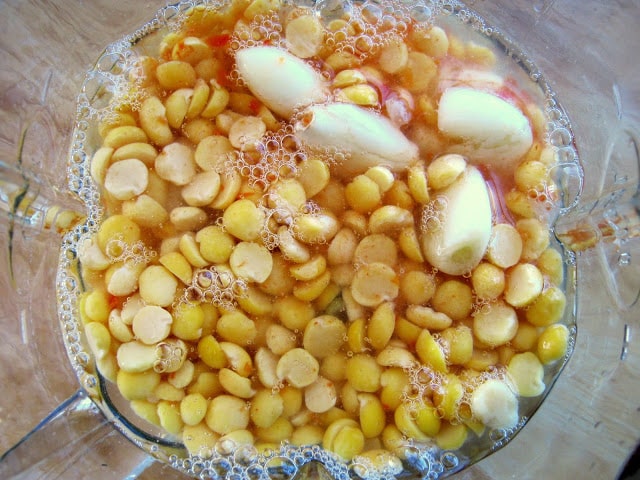 Blend until smooth, it should have the texture of a smoothie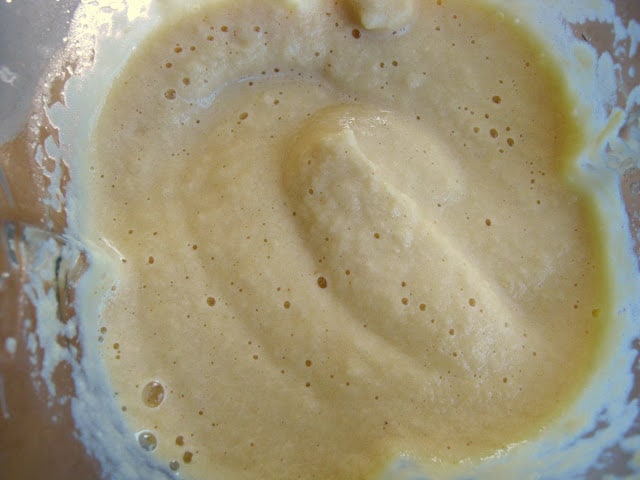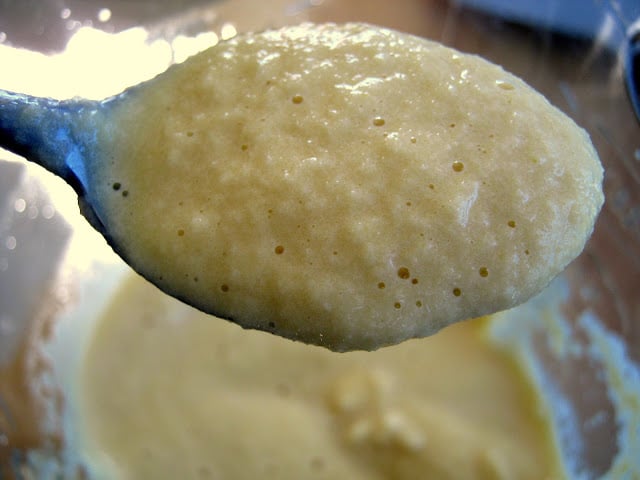 Her pholourie always tasted so authentic and rich, sometimes I didn't even need any lime sour, achar, tamarind sour, or any condiment that it would normally be served with, because it tasted that good by itself! Even though it may have taken longer, my mom never took a shortcut, she would soak the split peas the night before in a bowl of water and then the next morning when the peas were reconstituted, she would blend it with garlic and wiri pepper until the batter was smooth. This process took longer, but it was well worth it for the taste.
Since I moved away from home to Rochester, NY, you have to imagine that Pholourie is not something I can find easily in a store as there aren't any Guyanese roti shops lingering around here. So the next best thing to satisfy this craving was to call my mom for her recipe and try it out myself. I have to tell you when I took a bite into the finished product, it brought my right back to my childhood.
When you have all the spices mixed in, add baking powder, yeast, and ¾ cup of flour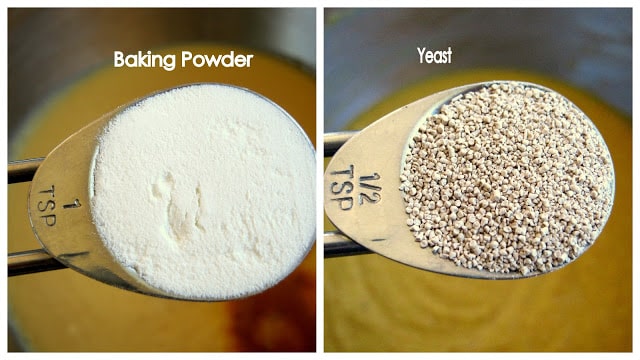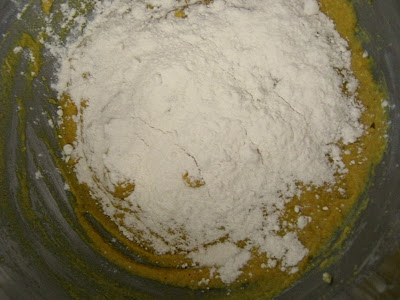 This is what your batter should end up looking like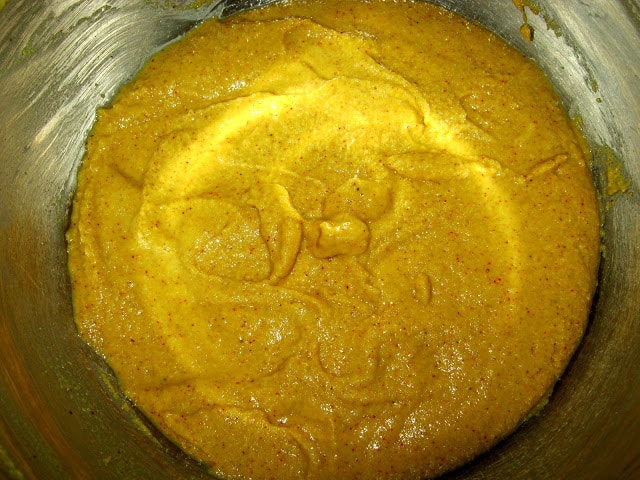 Cover the batter for 1-2 hours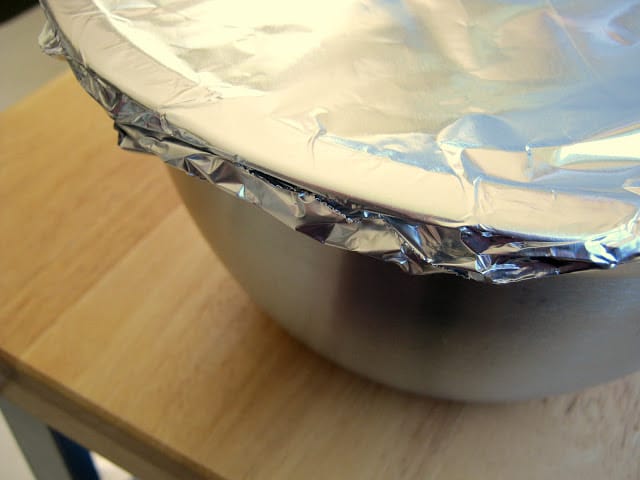 Now you are ready to fry. If you are nervous about dropping the batter into the oil with your hands, you can use two spoons.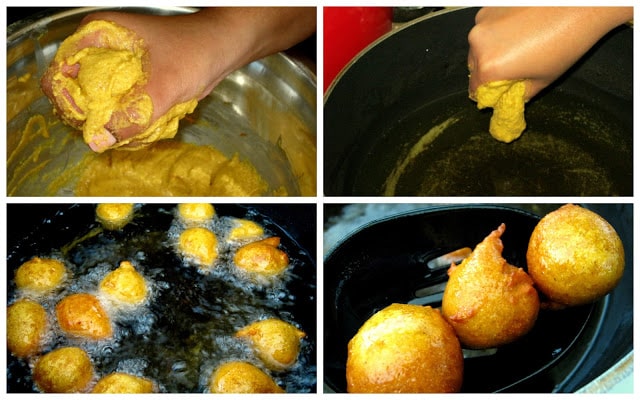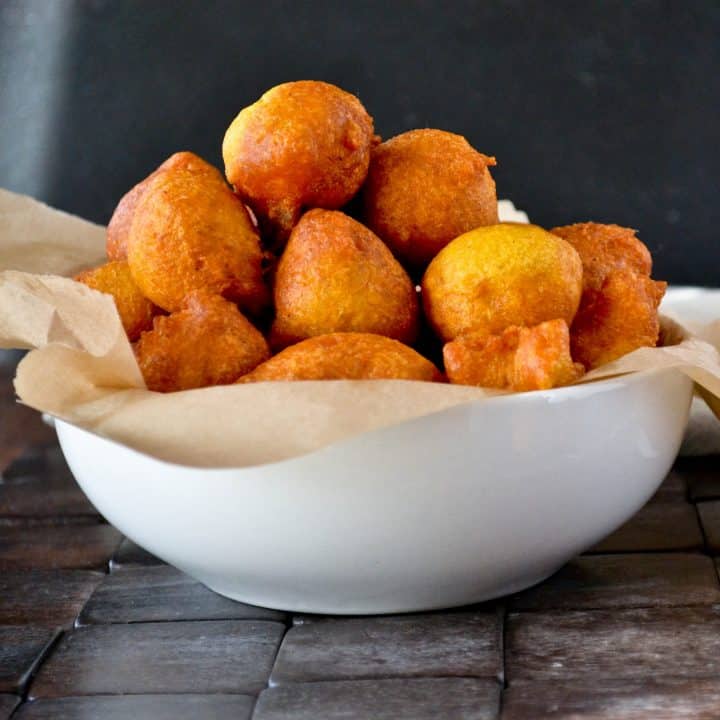 Guyanese Pholourie
Ingredients
½ cup dry split peas
4-5 garlic cloves
2 wiri wiri pepper or ½ red scotch bonnet or ½ tsp pepper sauce
¼ tsp turmeric
½ tsp curry powder
½ tsp geera (ground cumin)
½ tsp salt
½ tsp yeast
¾ cup flour
1 tsp baking powder
Oil for frying
Instructions
In a bowl soak dry split peas with about 1 ½ cups of water. Leave this overnight. By morning the peas will double in size.
The next morning, drain the water from the peas. In a blender, put peas, garlic and pepper or pepper sauce, and enough water to cover the peas and blend on high till smooth.
Transfer mixture to a mixing bowl. Now add all of the dry spices and mix till they are incorporated. Add baking powder, yeast, and flour. Mix thoroughly.
Cover the batter and let it sit for 1-2 hours.
Heat oil in frying pan, I would say enough oil that comes half way up your pan.
Dropping the batter into the oil: This is tricky, you can do this with two spoons, but your pholourie balls will not come out as round as you would like. Grab some batter in your hand and turn your fist upside down so that the batter falls through your thumb and pointer finger. There is a picture above to help guide you. When you drop the batter into the oil, it should immediately pop up, if it doesn't then your oil is not hot enough. Turn the pholourie balls while they are frying so that they can evenly brown.
Continue this process until all your batter is used up.
Serve with mango or tamarind sour, lime sour, mango achar or any spicy condiment you like. I served mine with mango achar.
Mango achar that I brought back from Guyana last year
(another post to come on Guyanese condiments)