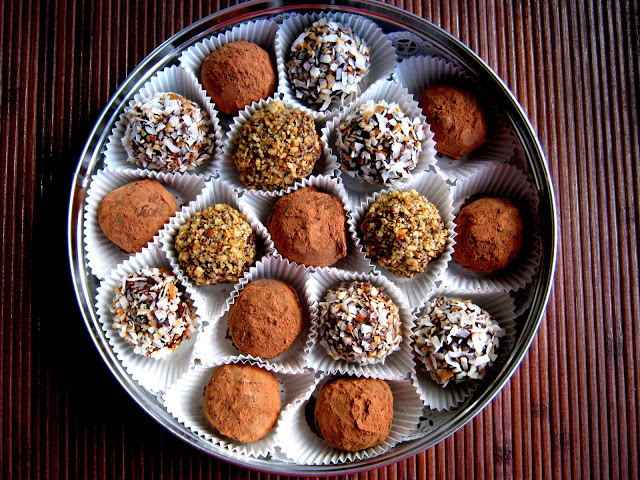 In life, we sometimes meet people who are so willing to help us without wanting anything in return. People who are so generous and naturally kind-hearted. These are the kinds of people we should always be grateful to because they are so hard to come by. These are the kinds of people you make a box of chocolates for to show your appreciation. I've met one of these people. Her name is Jenny Jacobson.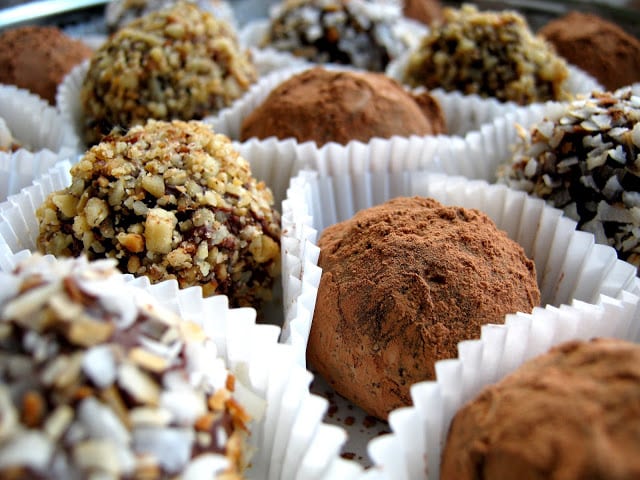 Jenny and I met while pursuing our Master's degree's at the Simon School of Business here in Rochester, NY. She is one of the most creative people I have ever met and not to mention her love of statistics! Jenny has become a good friend of mine and one that I know I will always keep in touch with. I made her this "box" of chocolates to say thank you for all of her help with putting this blog together and sorting out all the kinks. She was so kind and patient and I really wanted to show her how much I appreciated her help.
Just the expression I was looking for 🙂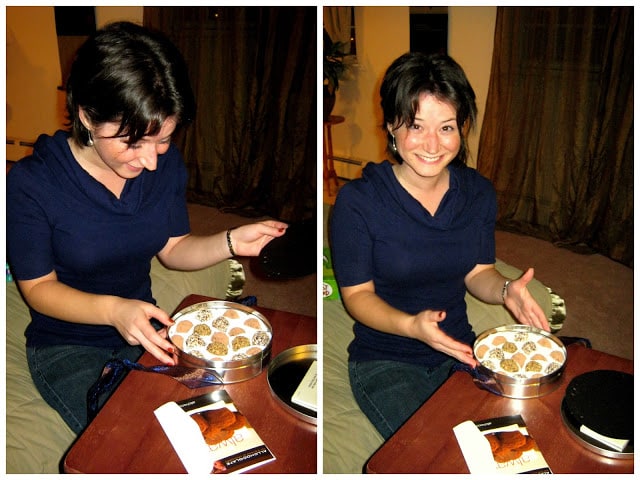 And now I will tell you about these delicious truffles. These are bittersweet chocolate truffles. You can certainly make them out of milk chocolate (which I may try next time), but Jenny is more of a bittersweet/semi-sweet lover so that's what I settled on. Truffles usually have a chocolate ganache center and are dipped in melted chocolate and then rolled in a variety of toppings. The process can get a bit messy but it's all worth in the end because they are so pretty to look at and they taste wonderful! I apologize for not having photos from my very first step, but I started making these the night before and the quality of the pictures would've been too poor to post.
Method
These bowls were sitting in the fridge overnight. In the first picture I have separated the coconut flavored and raspberry flavored mixes. After scooping with the melon baller roll the chocolate between your hands to form a ball, then place on parchment paper and into the freezer.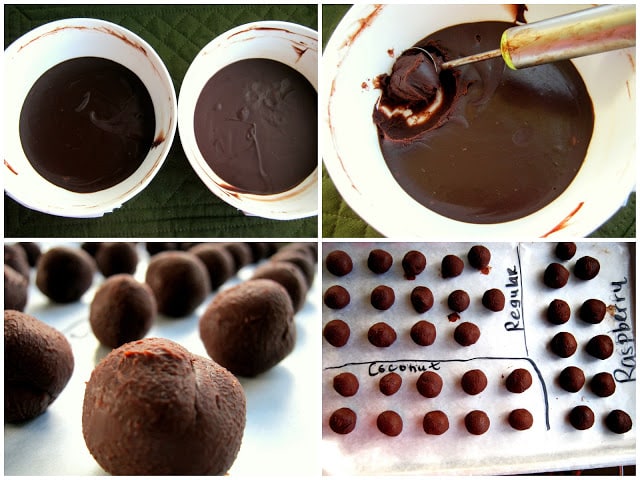 Now melt the chocolate for the outer shell. Place a spoonful of chocolate in your hand and one of the ganache balls. With both hands roll around till it's completely coated then immediately dip in topping.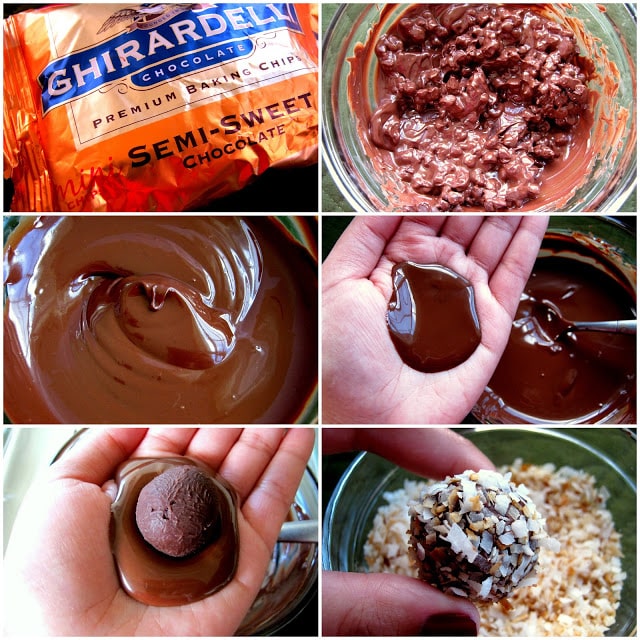 And now a little about the packaging...
I bought the tin, candy cups, and paper doily from Michael's.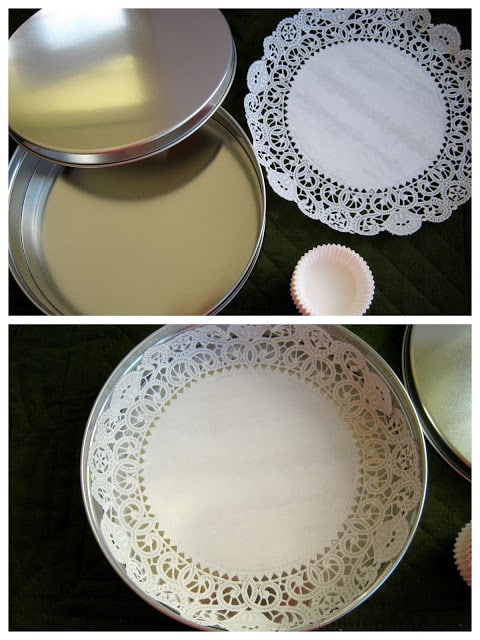 I wanted to make this box of chocolates look very "official" so I purchased a sheet of shiny dark brown paper and cut it to fit the tin. This piece of paper is to be placed on top of the chocolates. Very. Official.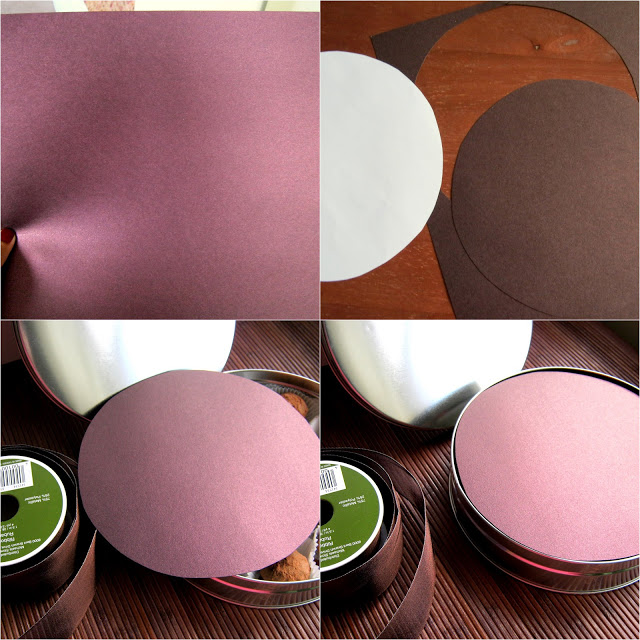 And this is what the final product looks like! See, its just that simple!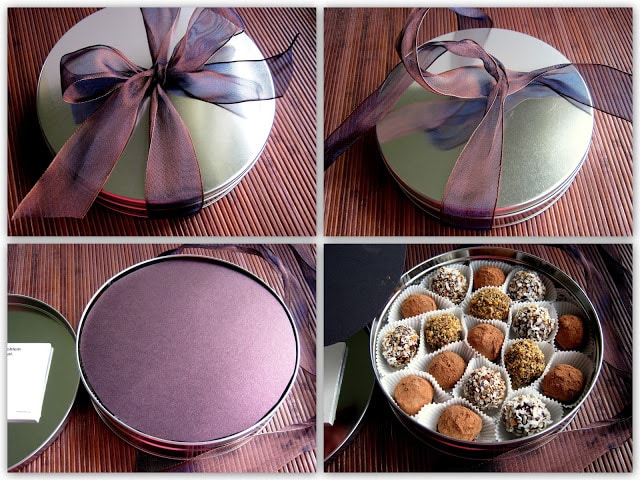 and just in case you were wondering what that thing is under the lid of the tin...I found this super cute post it note and thought it fit very well with the theme of my gift...cute huh?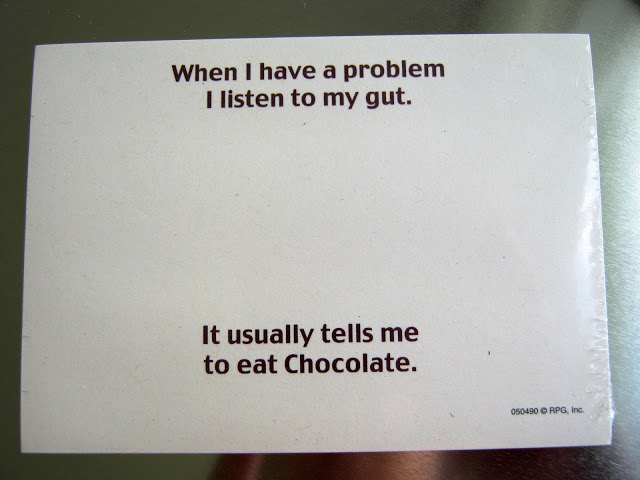 So there you have it my friends, a visual of how to make a "box" of chocolates for someone special.
I looked around for a good recipe and decided to stick with Alton Brown's. It's simple and tastes great and for some strange reason I really trust him, maybe it's all that science talk that keeps me coming back. I did however, make some changes to the process at the end to make things easier for myself.. Enjoy!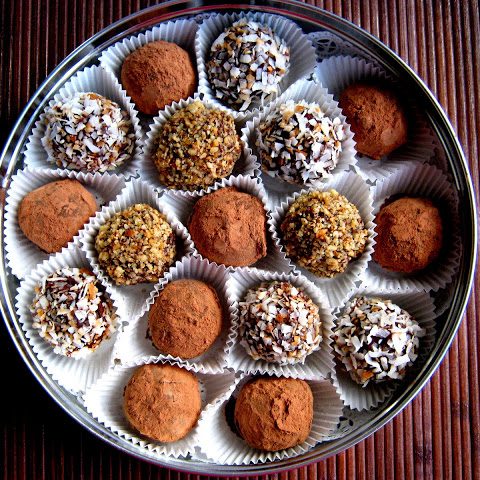 Homemade Chocolate Truffles
Yield:
Approx. 30 truffles
Ingredients
10 ounces bittersweet chocolate, chopped fine
3 tablespoons unsalted butter
½ cup heavy cream
1 tablespoon light corn syrup
1 tbsp raspberry jam
1 tbsp coconut extract
½ cup Dutch process cocoa powder, finely chopped nuts, and/or toasted coconut, for coating truffles
8 ounces semisweet or bittersweet chocolate, finely chopped
Instructions
Place the 10 ounces of chocolate and butter in a medium size glass mixing bowl. Microwave for 30 seconds. Remove and stir, and repeat this process 1 more time. Set aside.
Heat the heavy cream and corn syrup in a small saucepan over medium heat until simmering. Remove from the heat and pour the mixture over the melted chocolate mixture; let stand for 2 minutes. Using a rubber spatula, stir gently, starting in the middle of bowl and working in concentric circles until all chocolate is melted and mixture is smooth and creamy. Separate the mixture into 3 smaller bowls so that you can add the flavorings/extracts. Now mix in 1 tbsp raspberry jam into one bowl, 1tbsp coconut extract into another bowl and stir to incorporate. I left the last bowl plain with no flavorings. Place the bowls into the refrigerator for 1 hour. (I put mine in overnight)
Using a melon baller, scoop chocolate and roll into a ball then place onto a sheet pan lined with parchment paper and place in freezer for 15 minutes.
Place the cocoa powder, nuts, and/or toasted coconut each in its own bowl, cereal bowls work fine here. Set aside.
In the meantime, place the 8 ounces of chocolate into a medium bowl and melt in the microwave 30 seconds at a time until it is smooth.
Place a spoonful of the melted chocolate in your hand and place a chocolate ball in the center. Roll around in your hand so that it is completely coated. This step is for the crisp hard shell coating. Immediately put chocolate ball in one of the toppings. I coated the coconut flavored truffles with toasted coconut.
Notes
Source: Alton Brown, Foodnetwork.com (with some of my own changes)
and just in case you have any left over...they make for a really nice centerpiece in the kitchen somewhere...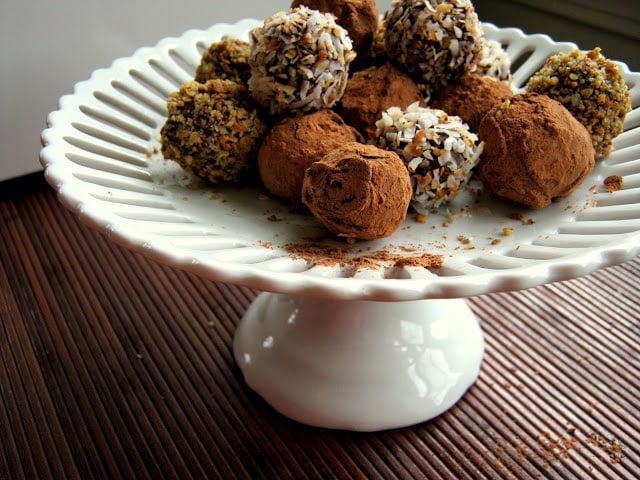 I know you really wanted to see this.