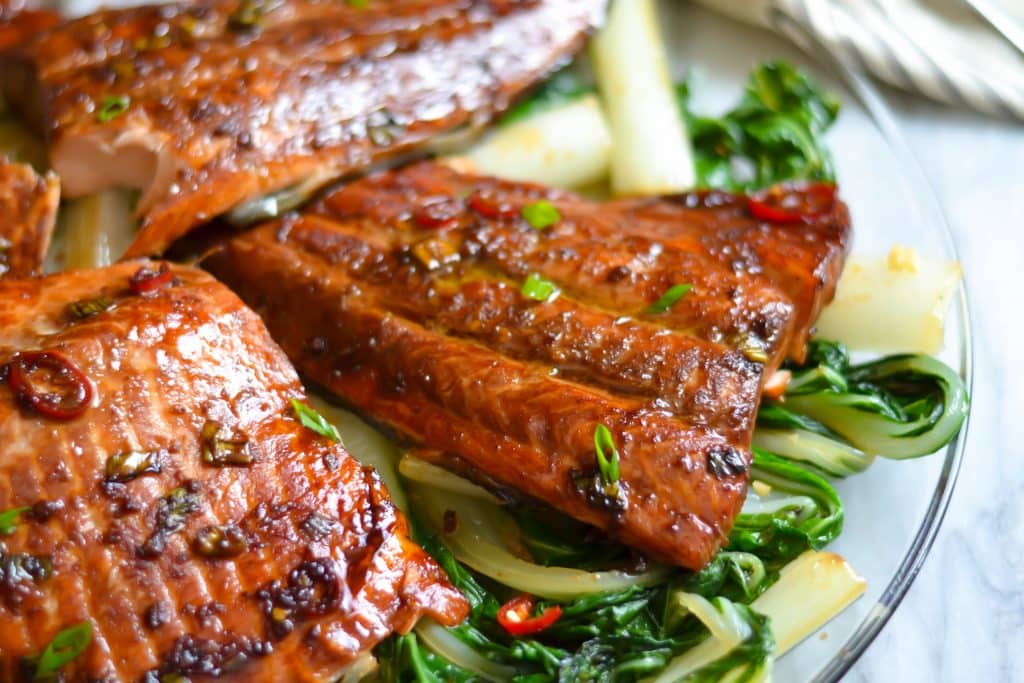 This flavorful salmon is something I usually make for dinner on a week night, but it can easily be a great addition to a Thanksgiving spread. Not only does it taste good, but it is a quick dish to make considering all the cooking that needs to get done on Thanksgiving day. The marinade is really tasty with a nice kick from the chili pepper and the honey balances all the flavors. I served this alongside a nice helping of bok choy, sauteed in a little garlic oil. Make this for a delicious weeknight protein or double the recipe and add it to your Thanksgiving menu. Your guests won't be disappointed.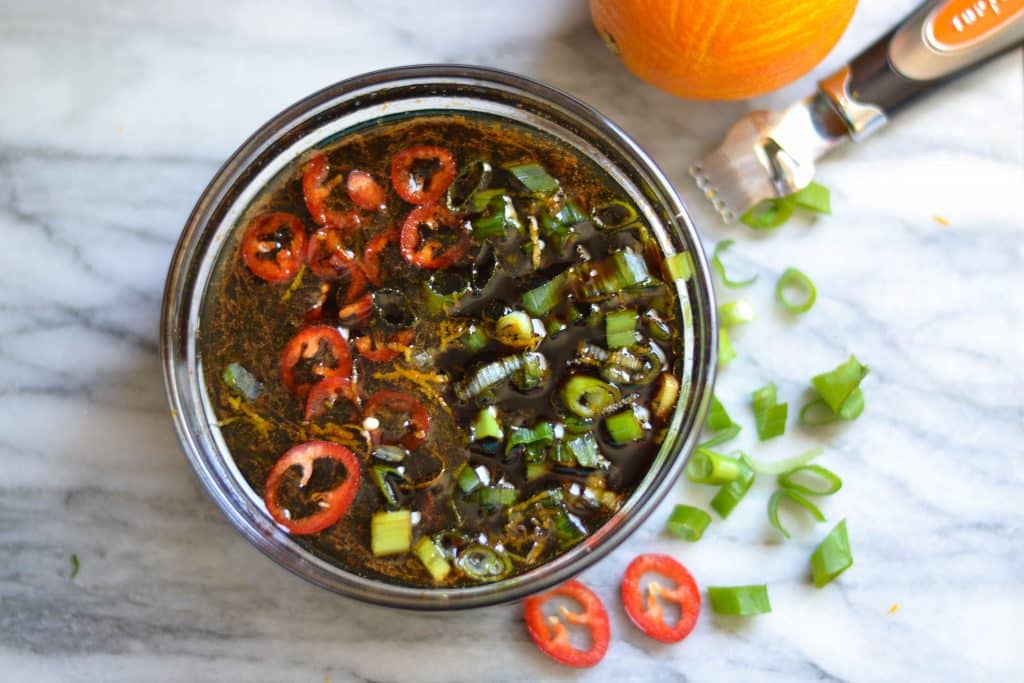 Marinating fish in a zip loc bag makes for a quick clean up.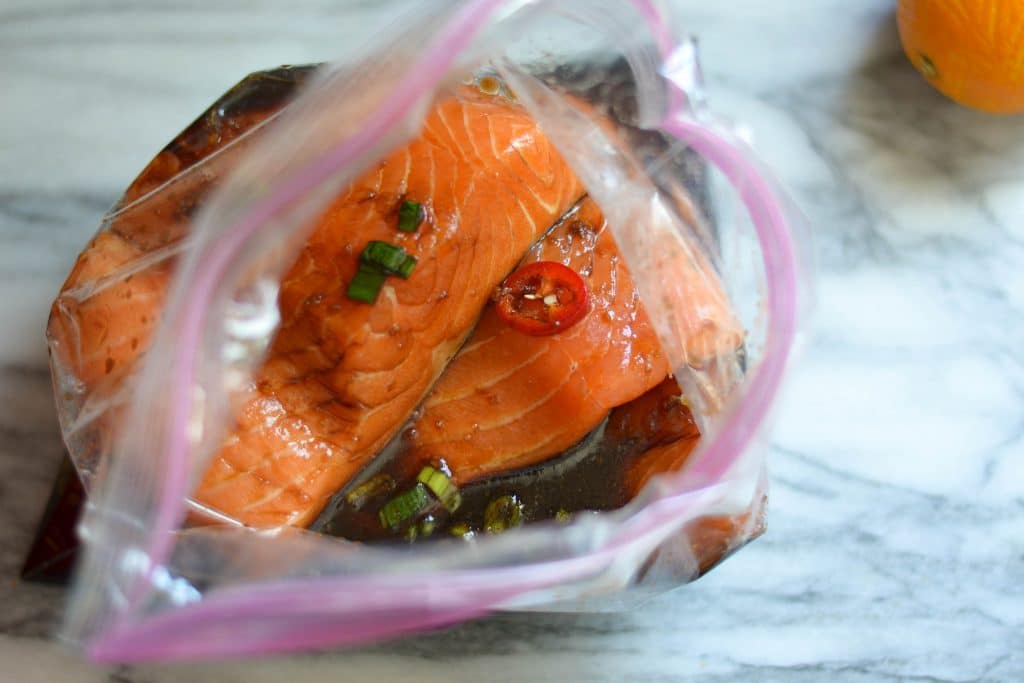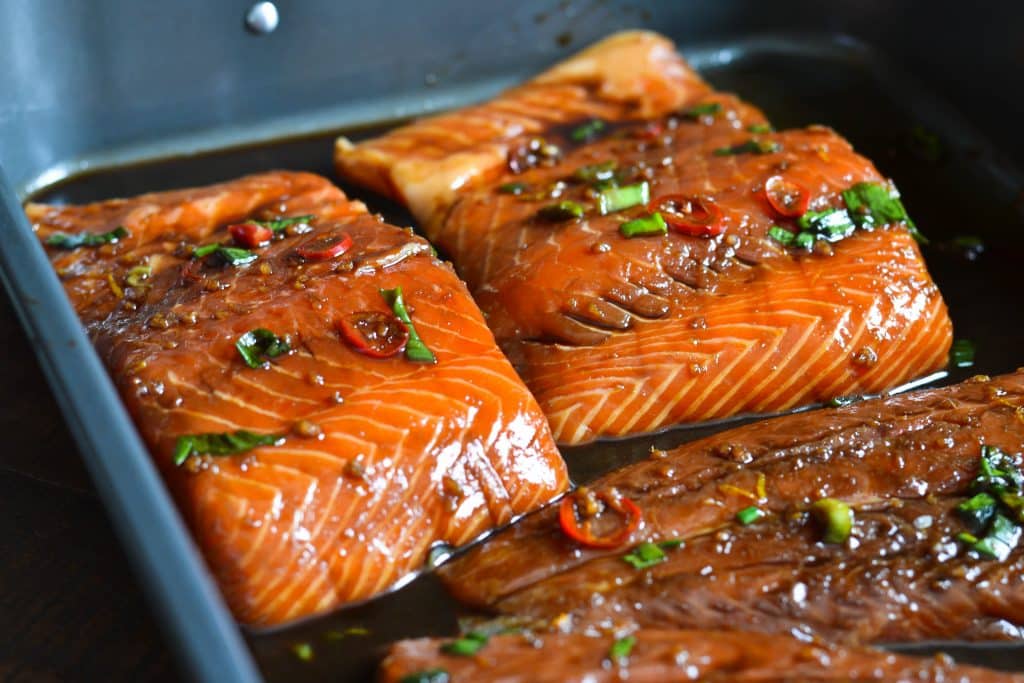 Most Thanksgiving dinners, we cook a large chicken- the star of the show. One year we did cornish hens; perfect for a small group, but still poultry nonetheless. I'm usually not too crazy about meat dishes on thanksgiving, I'm actually very much a "sides" person. I love a little bit of this and that, but not much meat. My dad and I love fish so we usually make something small since we're among the few who will eat it. Our table always consists of a variety of flavors; Asian, Caribbean, American etc. and our menu doesn't really have a "theme." If it tastes good; it goes on the table. This year I'm planning on adding this vibrantly flavored fish dish to our menu.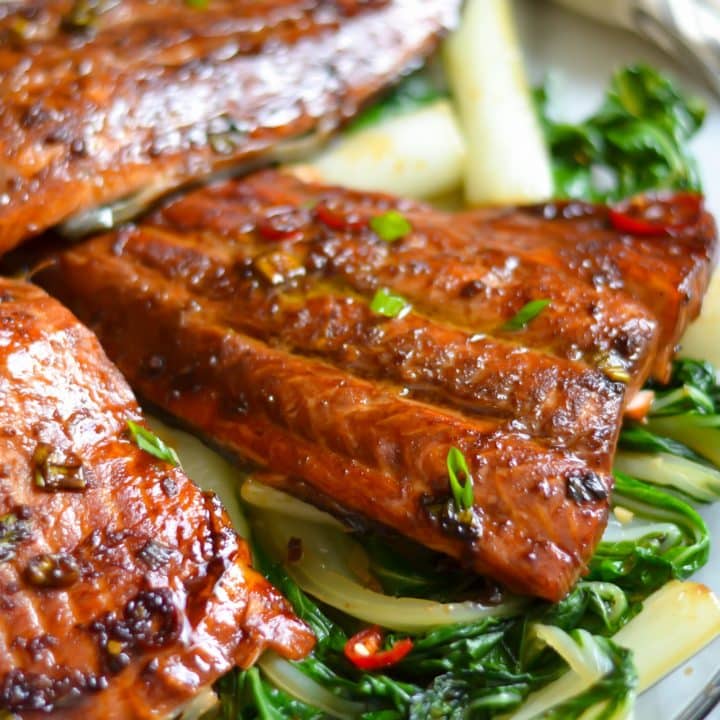 Honey-Soy Salmon
Ingredients
4lbs salmon fillets or steaks
¾ cup soy sauce
3 tsp sesame oil
¼ cup honey
1 orange, zested (about 2 tsp)
3-4 garlic cloves, minced
2 inch piece ginger, grated
1 tbsp brown sugar
1 red chili pepper, or desired amount
Instructions
Clean fish and pat dry. Place in large zip lock bag.
Whisk together all ingredients. Pour marinade into zip lock bag. Seal tightly and massage marinade into fish.
Refrigerate and let fish marinate minimum 1 hour.
Preheat oven to 375 degrees.
Arrange fish in glass dish or pan. Bake 20 minutes, basting frequently with sauce in pan. Remove and cover with foil to keep top from drying.