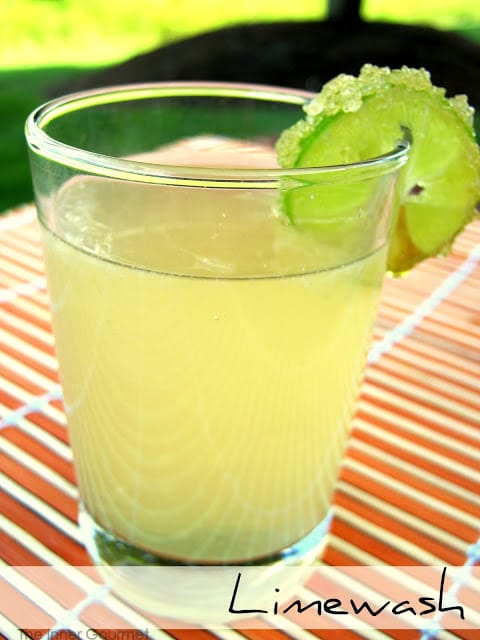 Two years ago my family and I had the chance to travel to Guyana to visit family and friends that we had not seen in years. One of the best parts of the trip was being able to eat my aunty Loreen's "hand-cooking" (as Guyanese people would say), on a daily basis. One thing in particular that I remembered her making was limewash; a drink that is similar to lemonade but made with limes and mixed essence instead. It is absolutely refreshing and really delicious on a hot and humid day. Limewash is also known as a lime drink, lime water, limeade, or swank.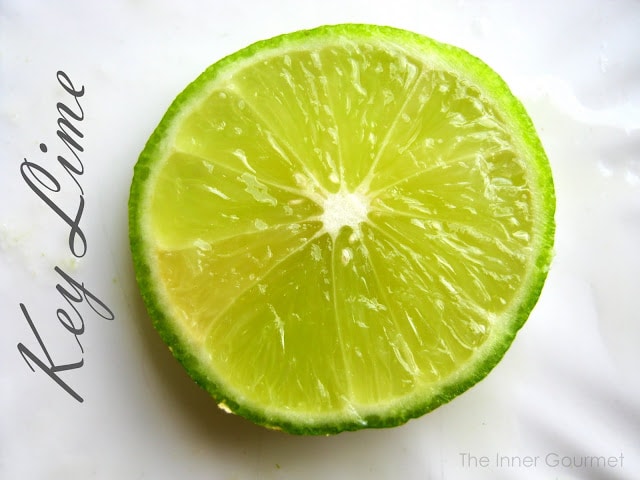 I went grocery shopping a few days ago and saw these key limes on sale and the first thing that came to mind was limewash. I decided to head home and make a large pitcher. I put my own spin on this thirst-quencher by adding a few lemons (which I needed to use up) and using key limes.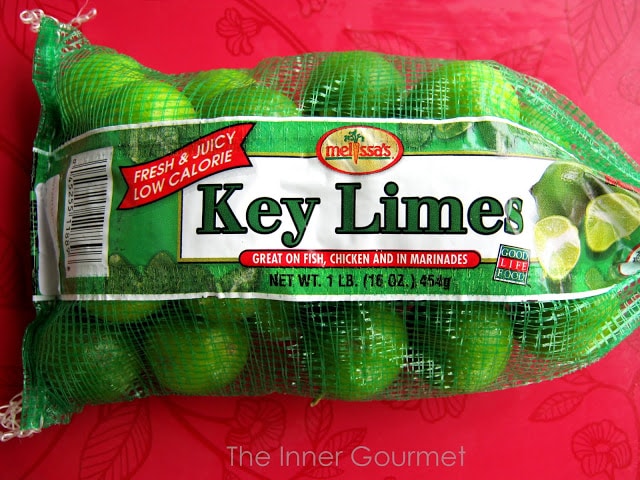 Key limes are found predominantly in Mexico and the Florida Keys, hence the name. They are about the size of a golf ball and are more sweet and tart than a regular lime. This is why they are particularly used in a key lime pie. When key limes are green they are usually more acidic, once they start to turn yellow, the acidity decreases and the lime actually becomes a lot sweeter. I wouldn't recommend using yellow key limes for limewash because you really need a tart lime flavor to make this drink.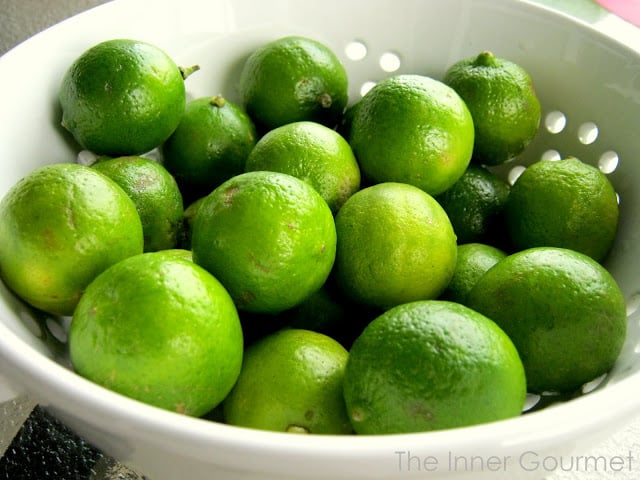 Squeeze lime juice into a measuring cup, remove seeds with a spoon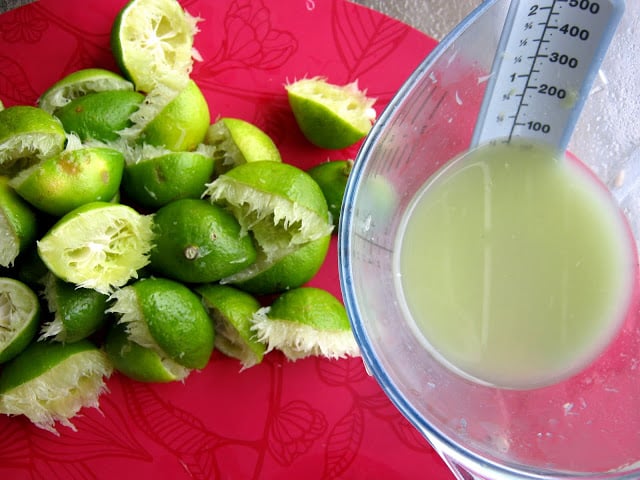 Pour lime juice into pitcher of 8 cups water
Give it a stir...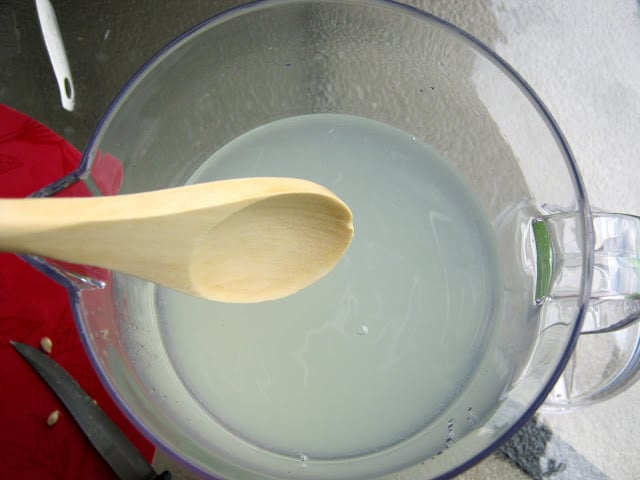 I had two lemons I wanted to use up so I added them to this mixture. Please note that lemons are not usually used in limewash, but I live in America and this is free country 😉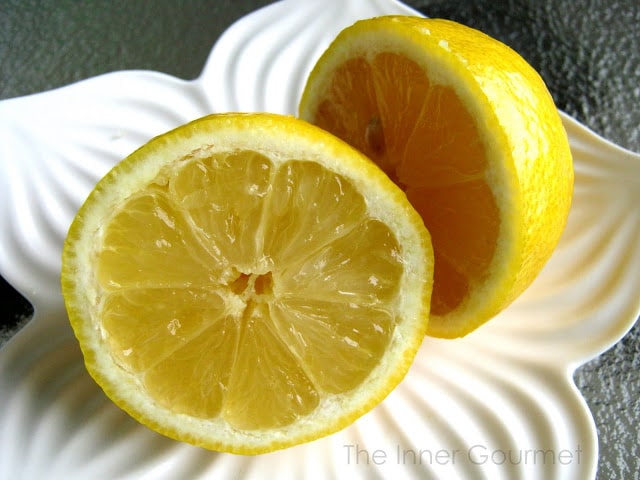 Add lemon juice to the pitcher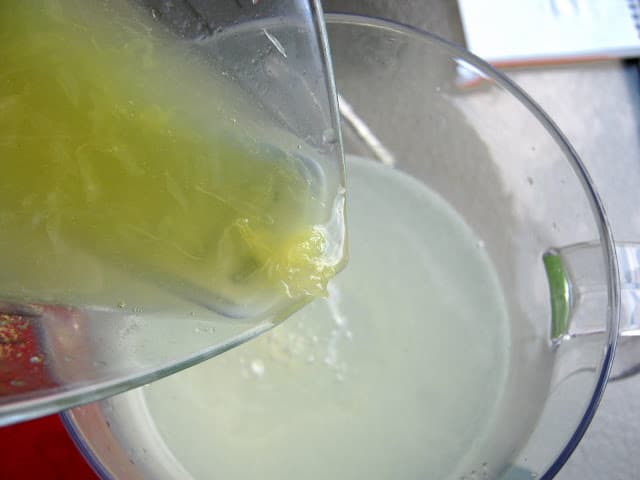 Add ¼ cup to ½ cup sugar. This is all relative. You can add as much sugar as you like. I like to use coarse brown sugar which is known in America as Sugar in the Raw. In Guyana, it is simply known as brown sugar 🙂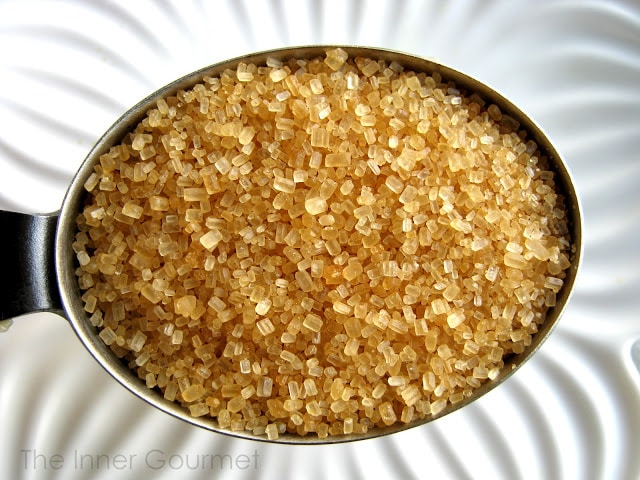 Ever see a close up of brown sugar? Take a look...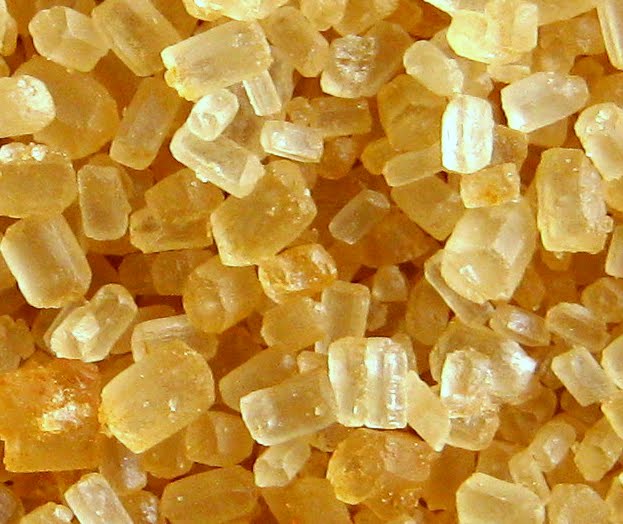 back to the recipe...add 1 tsp mixed essence or vanilla essence
Slice up any leftover limes and add to the pitcher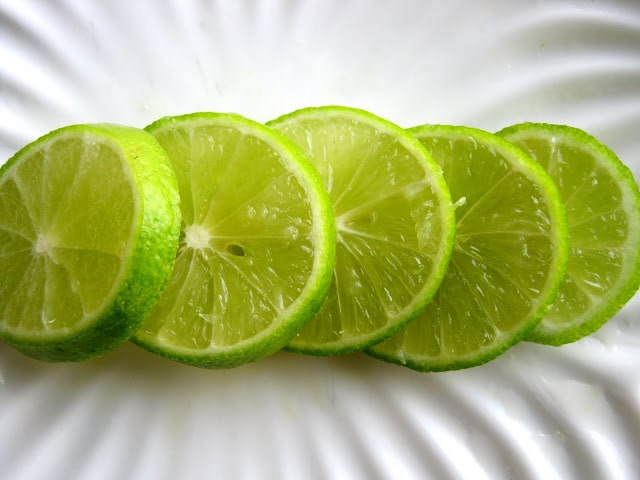 Give it a good stir and refrigerate until chilled
Limewash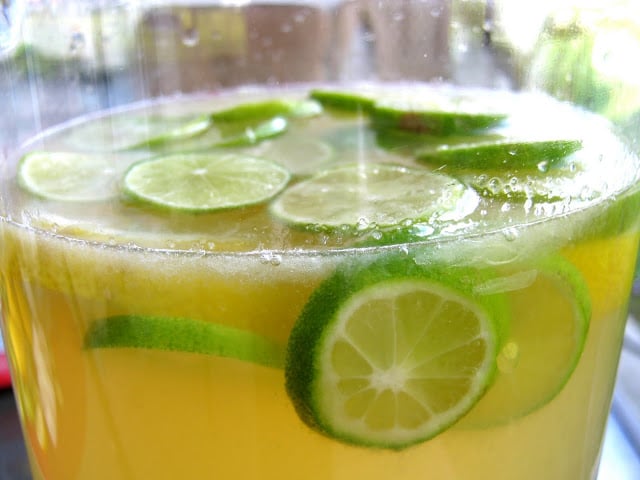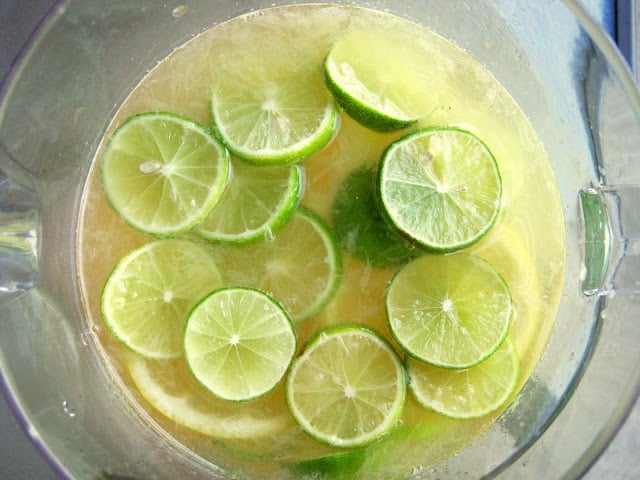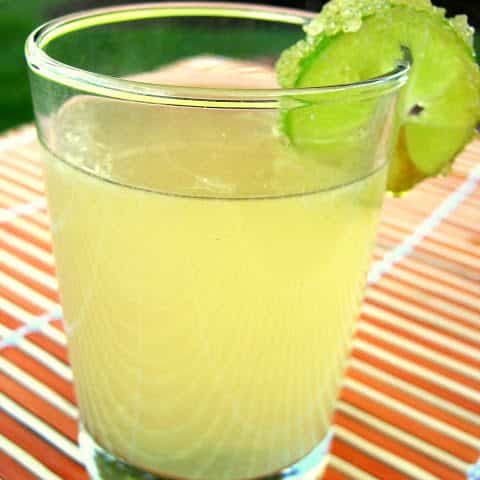 Limewash
Ingredients
8 cups water
20 key limes or 10 - 12 regular limes
1-2 lemons (if you have them handy)
¼ - ½ cup brown sugar (add to suit your taste)
1 tsp mixed essence or vanilla essence
Instructions
Fill a pitcher with 8 cups cold water.
Squeeze the juice out of key limes or regular limes into a measuring cup. If limes feel a little hard put them in the microwave for 15 seconds at a time, this will allow the juices to flow and make it easier to squeeze. Remove seeds and add juice to water.
Add sugar and stir until it dissolves. I like using sugar in the raw, but you can use any type of sugar you have on hand.
Add mixed essence or vanilla essence and stir.
Slice any leftover limes or lemons and place in pitcher.
Refrigerate until chilled as this tastes best when cold.