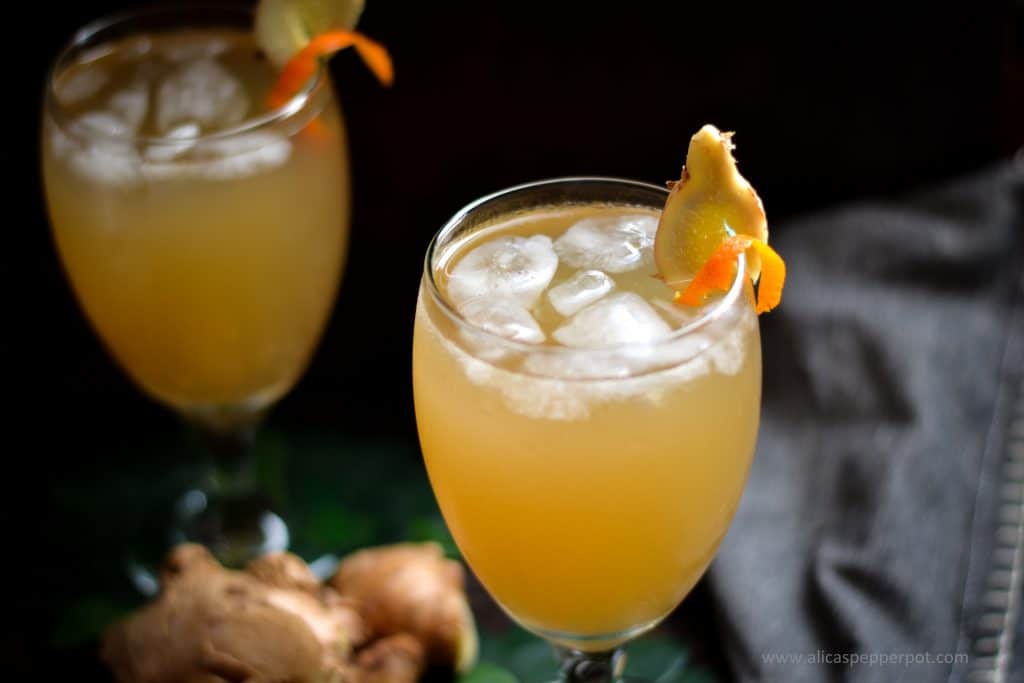 Ginger beer is a beverage typically consumed during Christmas time in many Caribbean households, but also enjoyed throughout the year. A classic ginger beer is made by soaking grated ginger and various spices in water. It is stored in a cool place for a few days to ferment. After the fermentation process, the mixture is strained, sweetened, then served over ice. It certainly has a bite and packs a punch with its fruity notes and warm aroma, provided by the clove, cinnamon, and citrus peel. You can find ginger beer in local grocery stores, but there is no comparison to the homemade version, simply because of fresh taste.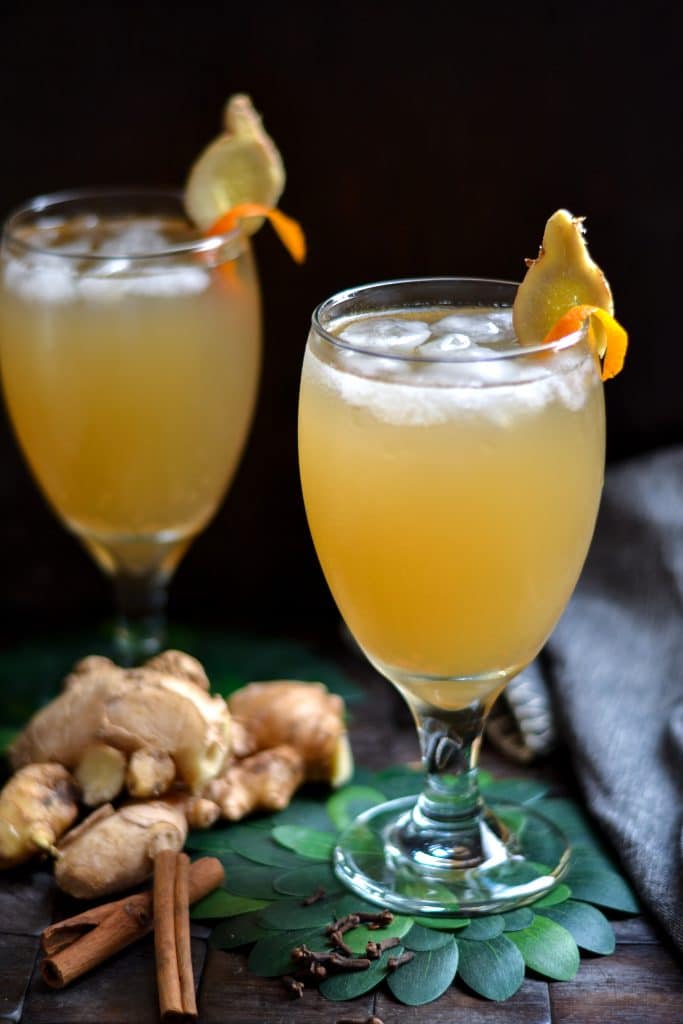 It took me years before I could drink a single glass of ginger beer. I was never a huge fan. It is truly one of those beverages that you'll either love or hate. I disliked the one thing that everyone seemed to love about it; that burning sensation in your throat after one sip. Some say that's how you can tell a good ginger beer, from a bad one- the burning. The type of burning that will, "put hair on your chest" as my dad would say, haha! People also seemed pretty proud if they were able to tolerate the bite. Not me, I'm quite okay with backing down.
My uncle Junior, who is my mother's brother, makes the best ginger beer in the family. He is actually known for the tasty prasad/parsad he makes at the temple (America Sevashram Sangha in New York) most Sundays. People have scheduled with him months in advance to make this sweet buttery pudding for their prayer functions, because it's that good! Many don't know but he also makes an awesome fruit cake and baked ziti. While he isn't a big cook, he does have his specialties. His ginger beer is something we all look forward to drinking every Christmas season. He makes bottles of this stuff and gifts it to many. Everyone raves about the flavor of his ginger beer which he swears is because he takes a slightly non-traditional process when making. I asked him to make a batch so I could document the measurements. I'm so glad to finally share the recipe with you all.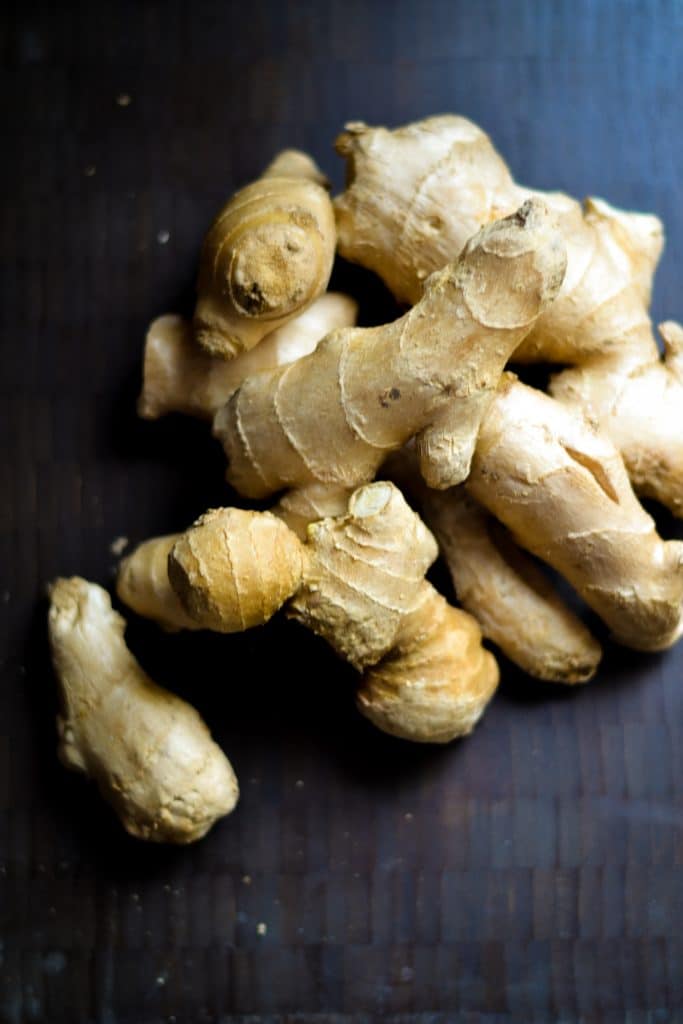 A Slightly Non-Traditional Process
The one major difference between many recipes and uncle Junior's is that he simmers the ginger mixture slightly on the stove top before fermenting. He has been making it this way for years and strongly believes the heat helps to extract more flavor from the spices and citrus peel. When the mixture is warm he adds some sugar, but not enough to taste. The sugar melts into the base flavor; more is added when ready to serve. The mixture is stored in a cool place such as the back of a cupboard for 24-48 hours or more. After the fermentation process, the mixture is strained a couple of times then bottled and chilled. The flavor is better as time passes. This ginger beer does burn when you drink it, so when I have a glass, I add enough ice to let it dilute. That's why I love this recipe- it's strong enough for the people who like the burn or it can be toned down with a lot of ice.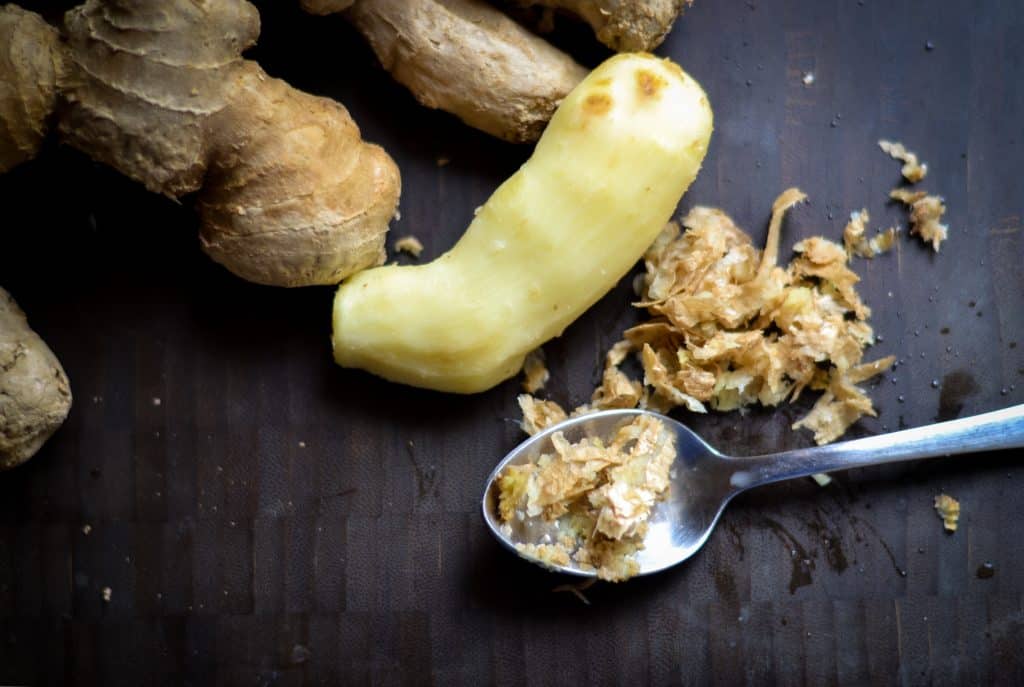 The ginger and many other ingredients sank to the bottom, so there is more in the pot than is pictured.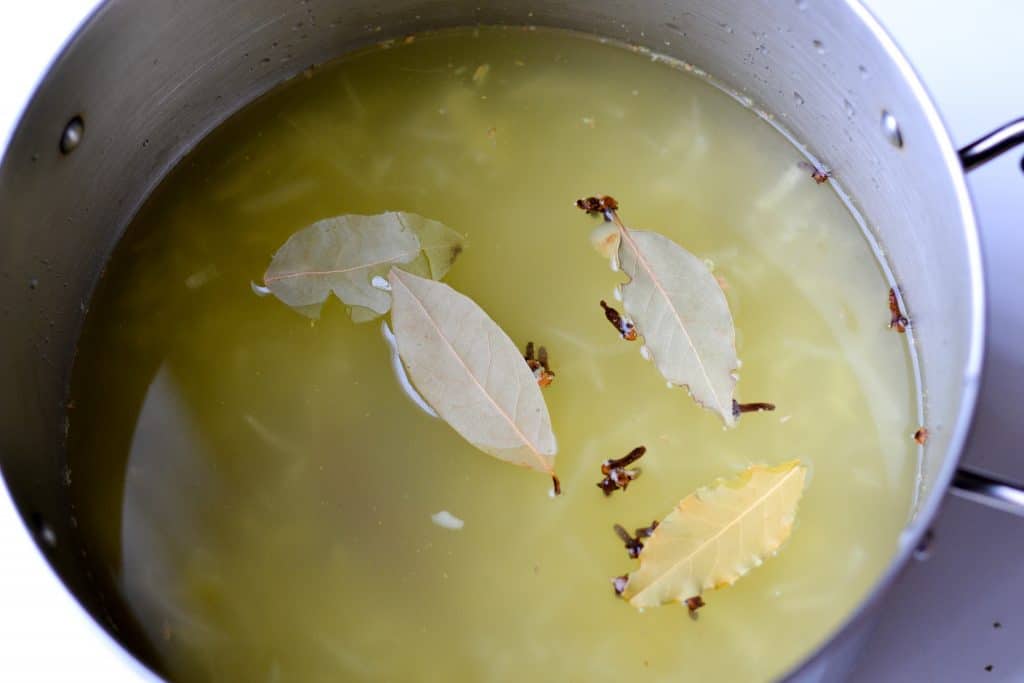 I suppose the intensity from this beverage also makes it a great contender for a sore throat or cold, but this was something we only had at Christmas. I hope you enjoy this recipe, courtesy of my uncle. Merry Christmas!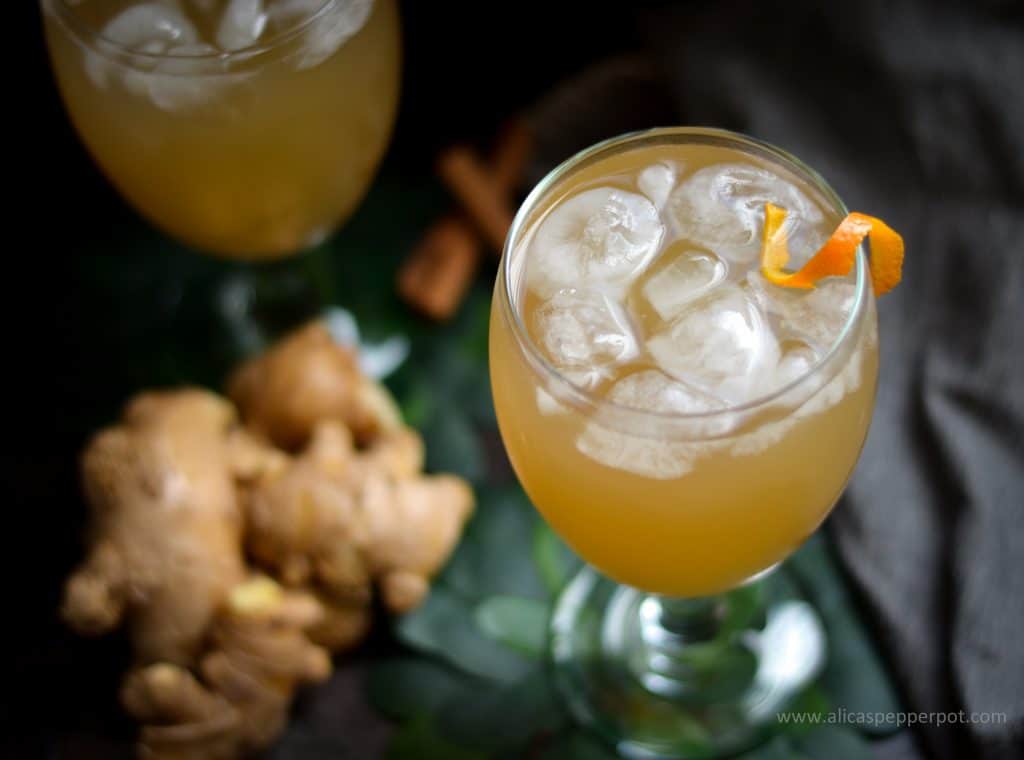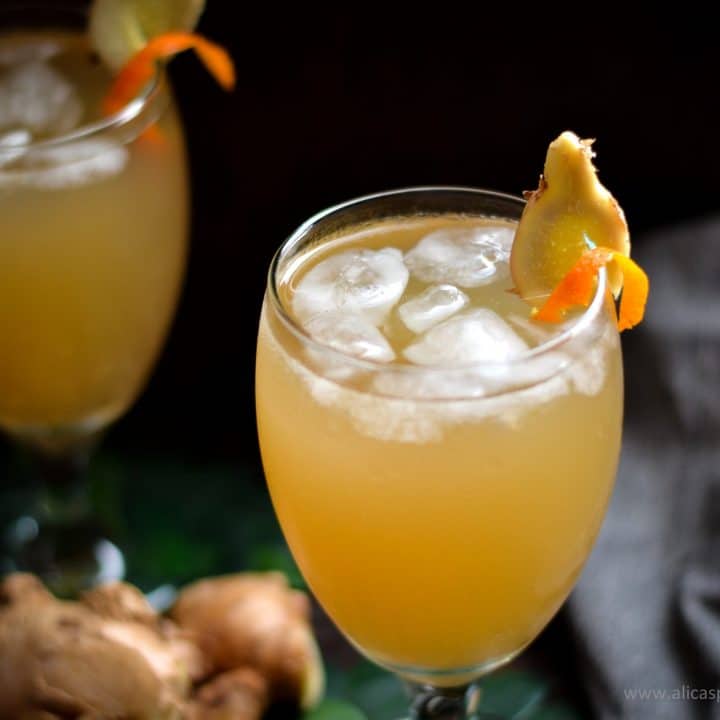 Uncle Junior's Ginger Beer Recipe
Total Time:
1 day
5 minutes
Ingredients
1 gallon filtered water + 4 more cups
1lb fresh ginger root, peeled and grated (organic if possible)
4-5 bay leaves
20 cloves
2-3 cinnamon sticks
Peel of one orange
Peel of one lime
¼ cup raw barley
¼ cup raw brown rice
½ cup brown sugar, more to taste
1 tsp mixed essence or almond extract
Instructions
Peel and grate ginger. A food processor may also be used to break ginger down.
In a large pot, add water, ginger, bay leaves, cloves, cinnamon sticks, orange and lime peel, barley, and rice.
Stir mixture and simmer for 5 min on low heat. This will NOT cook the mixture, just heat it slightly.
Remove mixture from heat and add ½ cup sugar. Stir to dissolve.
Cover pot and store in a cool place for 24-48+ hours.
Strain mixture through a cheesecloth, fine strainer, or paper coffee filter. After straining, add mixed essence if using. Refrigerate overnight.
Strain mixture again the next day. Add more sugar to taste and serve over ice.
Notes
If you live in a city with limited sunlight, place mixture near a window or on stove top. Mixture should ferment similarly.