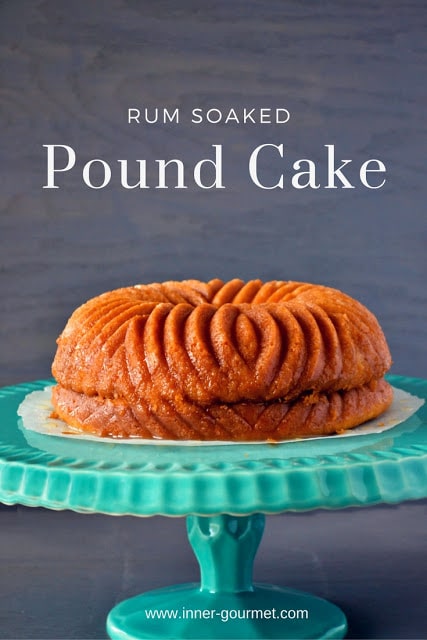 As 2016 comes to a close, I'd like to take a moment to thank you for your support and wish you all a very happy New Year. Although I have taken a long break this past year and a half, I am overwhelmed by the steady support I've received from my loyal blog followers and new followers. What I've learned in the last seven years as a blogger is that numbers are very important; a number of followers, pageviews, Facebook likes, even number of comments.
Bloggers can get obsessed with these metrics and forget the goal of a blog- to connect with their readers. So while these numbers are critical to growing a target audience, I have to say that nothing can eclipse having a genuine connection with the people who support my work and efforts. Please know that I truly appreciate those of you who take the time to send me emails and messages. I also want to express my gratitude to anyone who has made my recipes, but may not necessarily leave a comment- thank you for allowing me into your kitchen.
I've found a good groove again with blogging and I am incredibly excited to show you all that I have been working on for the new site launch. I think you'll really enjoy the changes I have in store. Now about this pound cake.
I made this cake for Easter earlier this year with the addition of shredded coconut and it was a total hit with my family. I did wonder if they loved the cake overall, or because it was soaked in rum; you know Caribbeans, we love to boozy up anything. I used a combination of cherry brandy and Captain Morgan's Spiced rum for the soaking syrup and it was a great pair. I adapted this recipe from King Arthur Flour. It seems to be one of their most popular recipes, especially during holidays.
I've made my own variation of this recipe and it is perfect for me. I add prepared vanilla pudding to the batter along with more vanilla extract, orange and lemon zests. I also prefer to use salted butter. Those small changes take this cake to a new level. The other thing I absolutely loved about this recipe is that it is a one bowl mix. No need to butter and cream the sugar first, then add eggs etc.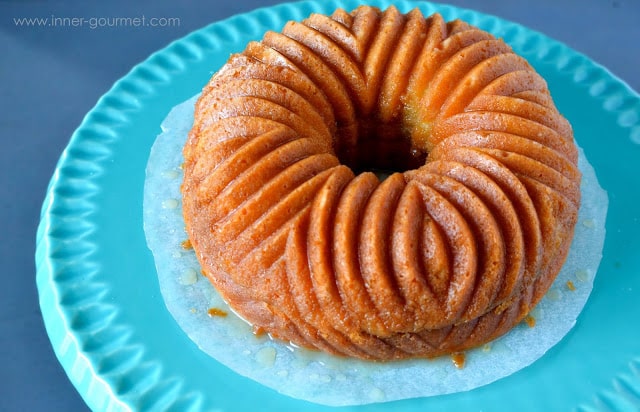 This year for Christmas I sent cake over to my friends and neighbors and the feedback I got was that they were delighted to have something different other than the usual Caribbean black cake, fruit cake, and sponge cake. This cake is very smooth and pudding-like. It feels like velvet in your mouth. It is also a very dense and heavy cake; I could only have one small slice at a time. If you're having a New Year's get together, I think this cake would be a complete crowd pleaser. It would be a stunner on your table if you choose to use a bundt pan. Heck, I think you could make this throughout the year for any occasion.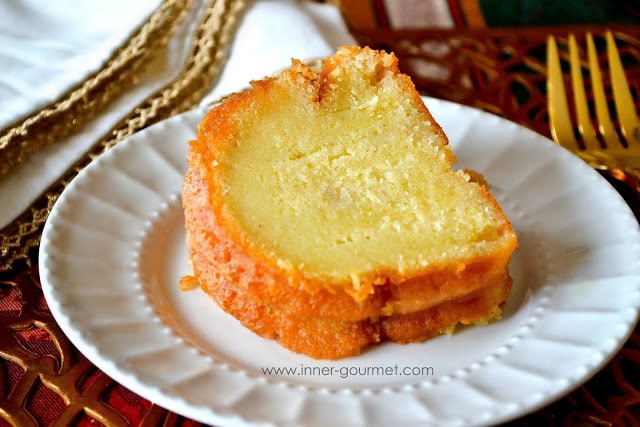 Rum Soaked Pound Cake
Rum Soaked Pound Cake
Ingredients
2 cups all-purpose flour
1 ½ cups white sugar
½ cup salted butter, softened
½ cup vanilla pudding, prepared
2 tsp baking powder
½ cup vegetable oil
½ cup milk
4 large eggs
2 tsp vanilla extract
¼ tsp lemon zest
¼ tsp orange zest
½ cup rum
Rum Syrup
¼ cup cherry brandy
¼ cup spiced rum
½ cup salted butter
1 cup white or brown sugar
1 tsp vanilla extract
Instructions
Preheat oven to 325 degrees. Spray oil on the inside of a 9in or 10in bundt pan, dust with flour set aside.
Place all cake ingredients, except rum and vanilla, into a bowl. Mix until smooth batter forms. Add rum and vanilla, mix in gently.
Pour batter into bundt pan. Smooth top of batter over a spatula to make sure it is level.
Bake cake for 55 minutes to 1 hour or until a cake tester comes out clean.
Make the syrup. In a medium-sized saucepan combine the syrup ingredients, except vanilla. Bring to a rapid boil then reduce to a simmer and cook for about 5 to 8 minutes, until the syrup thickens slightly. Remove from the heat and stir in the vanilla.
Use a long skewer to poke holes all over the cake. Pour about ¼ cup of the syrup over the cake (still in the pan). Allow the syrup to soak in, then repeat again and again until all the syrup is used or until you've used as much as desired.
Cover the pan loosely with plastic wrap and allow the cake to sit overnight at room temperature to cool completely and soak in the syrup. When ready to serve, loosen the edges of the cake and invert onto your serving plate. If the cake won't release, place it in the oven, turn the oven to 350°F, and warm for 5 to 10 minutes, to soften the syrup. Remove from the oven, and tip the cake onto the serving plate.
Notes
Additional tips:
I always have a challenge removing this cake from the bundt pan so I recommend warming the cake in the oven at 350 for 5 to 10 min after it has set overnight. 
If you do not have a bundt pan, you can use any 8in or 9in pan, but adjust the amount of syrup for soaking. 
I used two vanilla Jello pudding cups instead of making it. 
For the liquors, I used Captain Morgan's spiced rum. Any brand of cherry brandy will work.