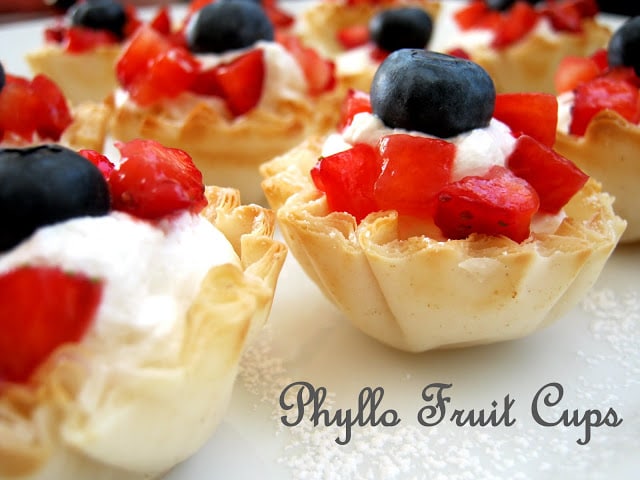 You're probably going to have chicken wings, pizza, beer, dips such as this one and this one, and maybe some cake or cupcakes or cookies, the list goes on and on. Everyone loves good comfort food during the Superbowl game, but there is no reason why we can't have a lighter option for those of you who are doing so well with keeping your New Years resolution to lose weight! 🙂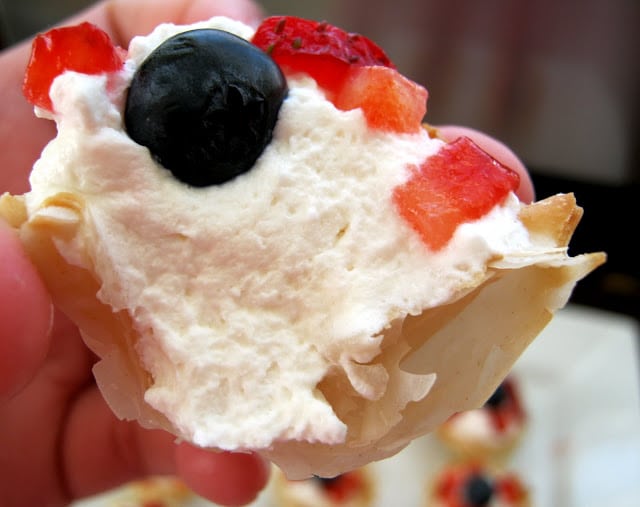 These fruit cups take no time to assemble, they are crunchy, light, flaky, sweet and really tasty. After all, it is just fruit and whipped cream in flaky phyllo dough shells! If you have had baklava, then you have had phyllo dough. Phyllo sometimes even spelled, fillo, or filo, is a very thin pastry dough that becomes very flaky when baked. Athens is the most popular brand that makes this awesome dough. You can buy the ready made shells or the actual sheets of phyllo in the freezer section at your local grocery store. These fruit cups would be an awesome addition to your Superbowl party or any gathering for that matter. Enjoy!
These were 15 in a box for $1.99
Try not to eat them before you top 'em!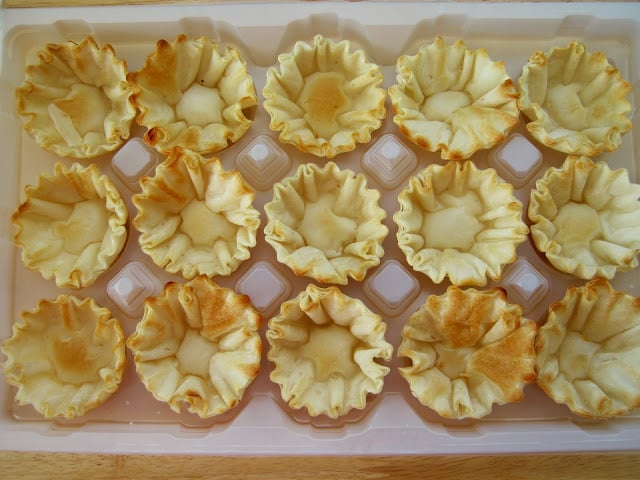 before prepping the fruits, place a mixing bowl with the whisk attachment from an electric mixer into the freezer to chill for 20 minutes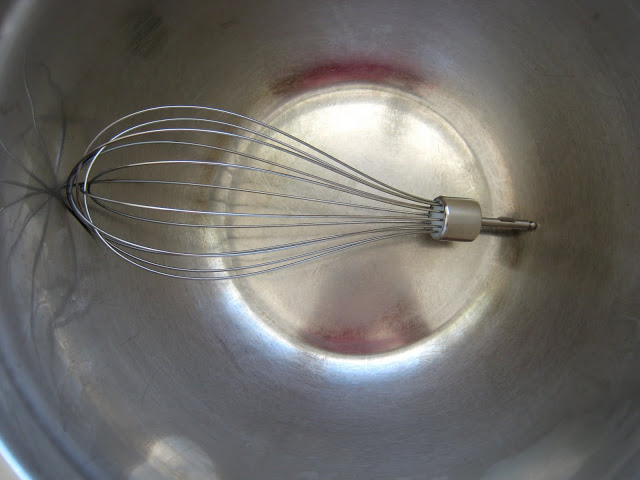 dice up 6-8 medium strawberries, set aside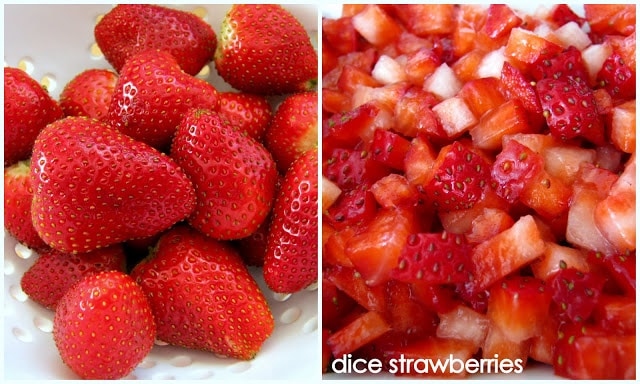 you will need one blueberry per phyllo shell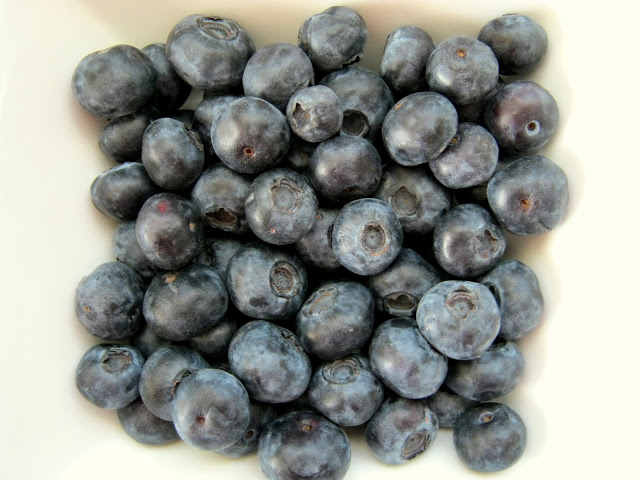 remove mixing bowl and whisk from the freezer and pour in heavy cream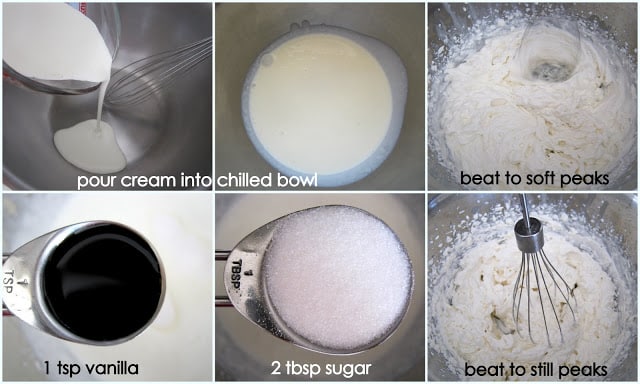 Your whipped cream is done when you tilt the bowl and the cream does not move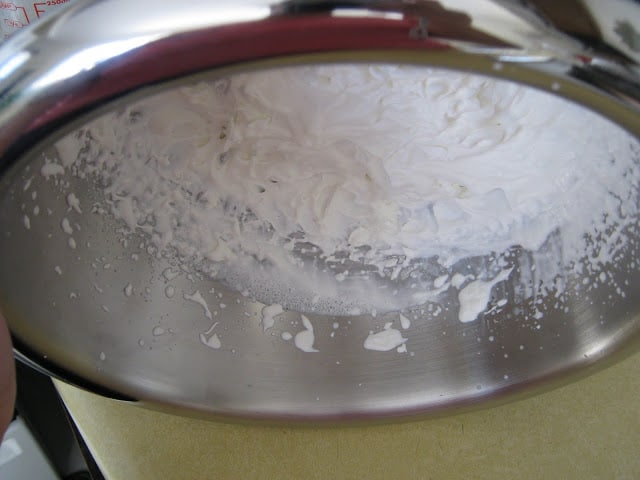 place some whipping cream in a zip lock bag to make piping easier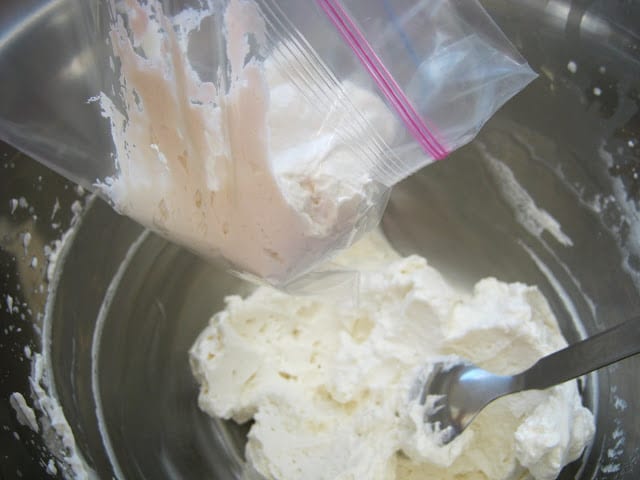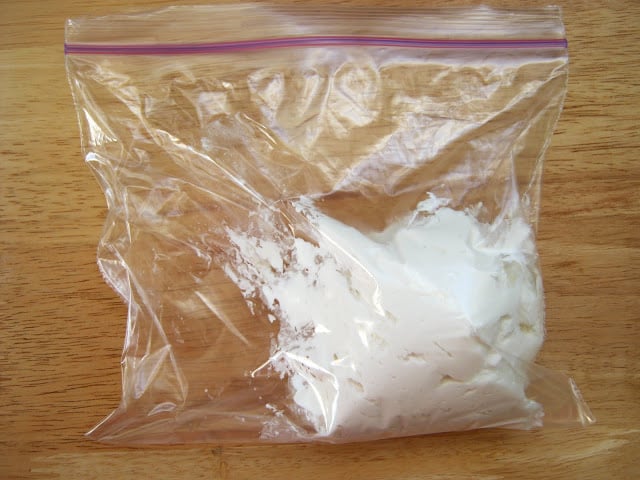 snip off one of the ends, don't make the hole too big, start small, you can always snip off more if you need the piping hole to be bigger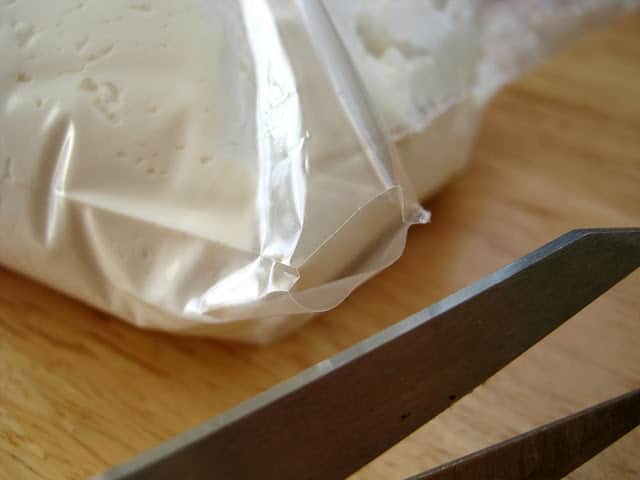 lay shells out on a platter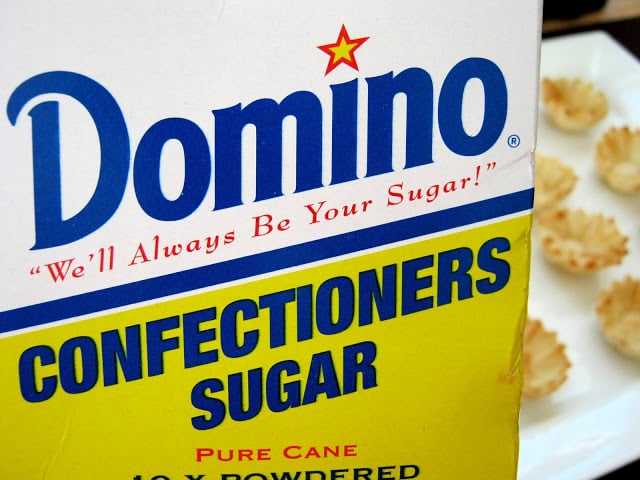 sprinkle confectioners sugar over the shells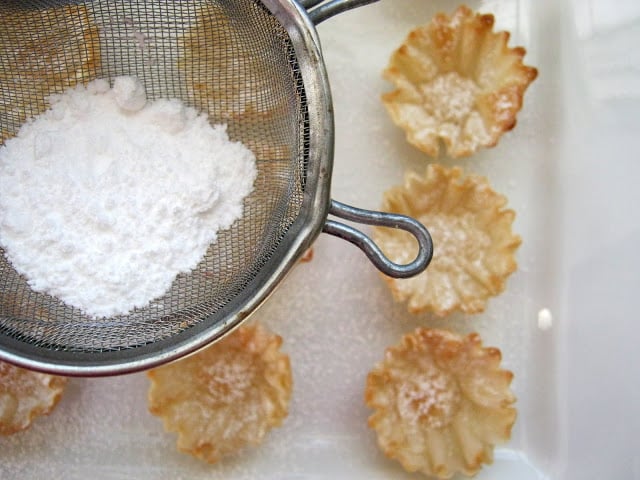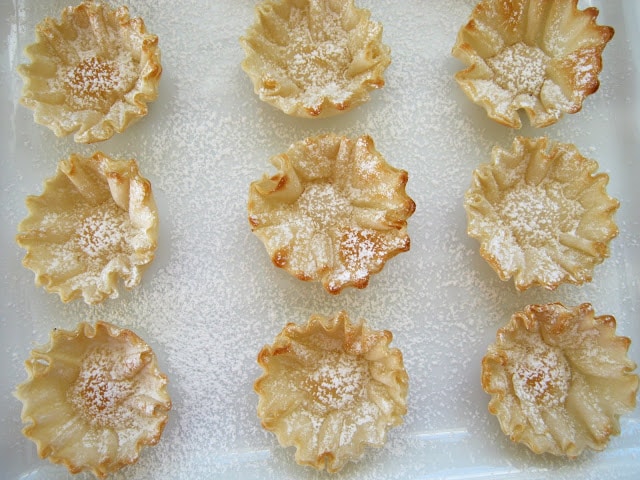 pipe whipped cream into shells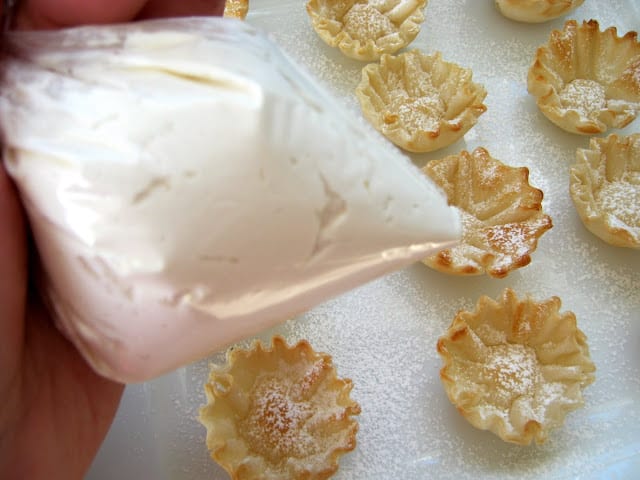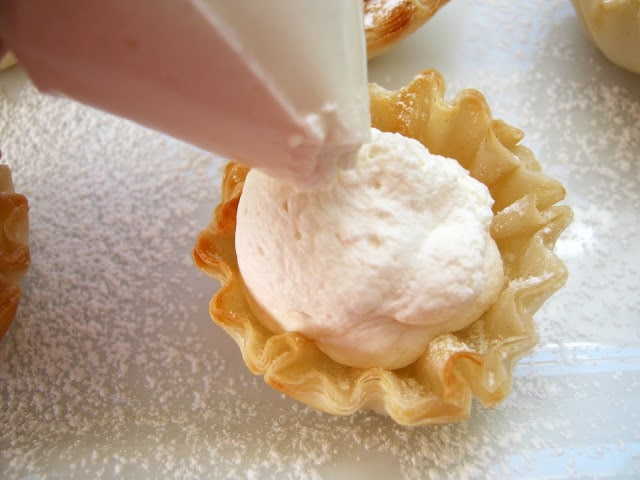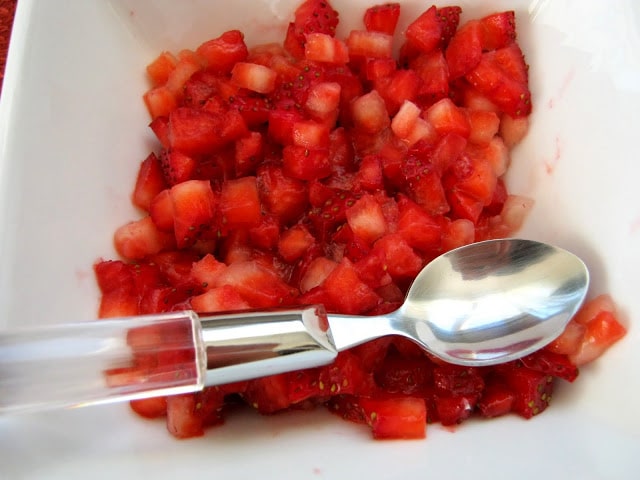 Superbowl Party: Phyllo Fruit Cups with Homemade Whipped Cream
top with diced strawberries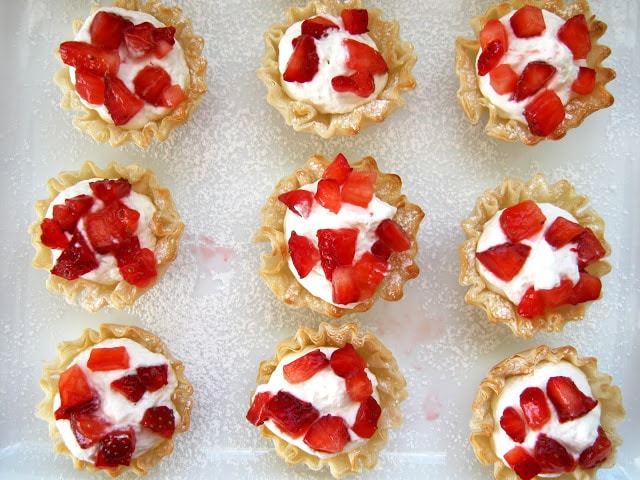 ...and blueberries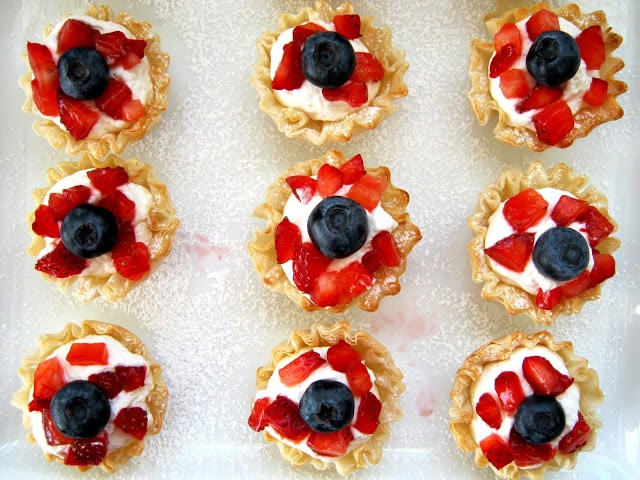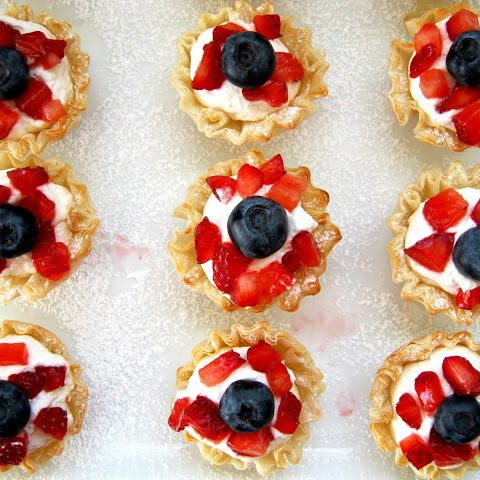 Superbowl Party: Phyllo Fruit Cups with Homemade Whipped Cream
Ingredients
Fresh blueberries (you need one blueberry per phyllo cup)
6-8 medium strawberries diced (this will top 30 mini phyllo cups)
Confectioners sugar for dusting
1 cup heavy cream (you can also use cool whip topping or whipped cream in the can if it is easier and more convenient for you instead of making whipped cream)
2 tbsp sugar
1 tsp vanilla
Desired amount of mini phyllo dough shells (like this or like the one in my picture above)
Instructions
Make the whipped cream. Start by getting a deep mixing bowl (stainless steel, not glass) and place it in the freezer with the whisk attachment from an electric mixer. Let the bowl and whisk chill for 20 minutes in the freezer. Please note that you should make sure your mixing bowl is thoroughly dried before putting it in the freezer, if there is even a dripping of water in the bowl, your cream will not rise or thicken.
Pour 1 cup heavy cream into the mixing bowl after removing it from the freezer. Attached whisk to an electric mixer and beat cream on high speed. You will notice after two minutes or so that the cream is really thick, at this point add the vanilla and 2 tbsp sugar. continue to beat until the whipped cream is stiff. You can tilt the bowl if the cream does not move, then it is done. Place whipped cream in the fridge for 10 minutes while you prep the shells and dice the strawberries.
Place shells on platter and dust with confectioners sugar.
Place a few spoonfuls of whipped cream in a zip-lock bag and snip the end off with a scissor.
Pipe whipped cream into the shells and top with fruit, you can put as much or less fruit as you desire.
Serve immediately. You can also refrigerate some of these for a few hours, but not overnight as the whipped cream will deflate.