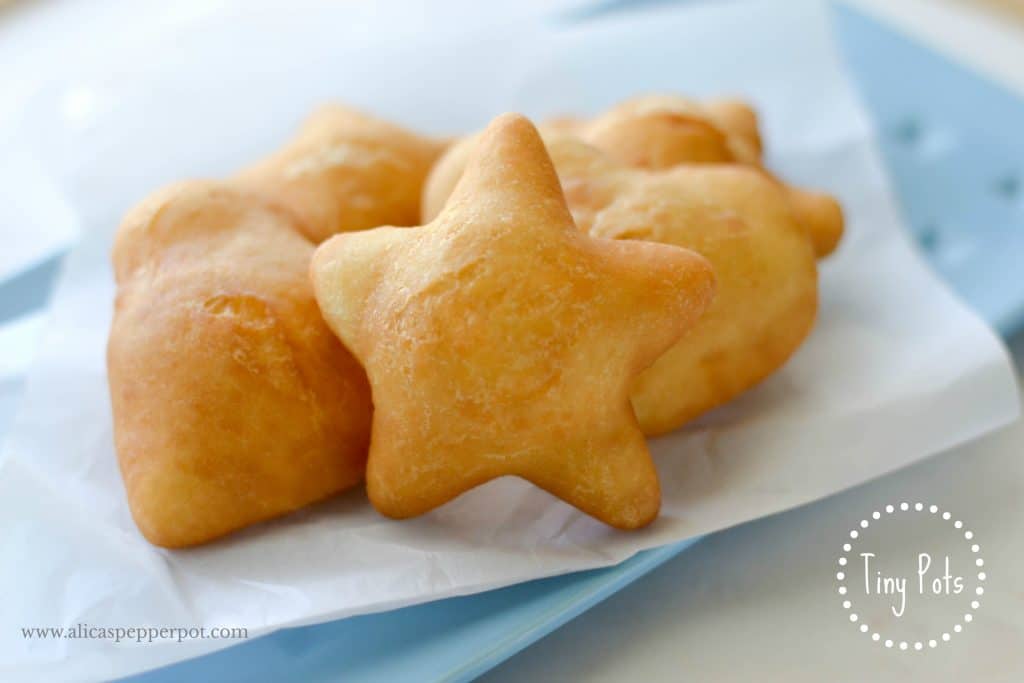 Growing up in a West Indian household meant that I ate whatever my mom cooked for everyone in the house- whether I liked it or not. As a kid, that really sucked, I mean seriously, karela? saltfish? Haha! Totally not kid-friendly flavors in today's world, unless of course, your kid really does like those dishes, but I was never a fan of so many traditional foods as a young child. Today, not only do I enjoy foods I once disliked as a kid, I also give my children a taste of everything I cook; it helps to expand their palate and introduce new flavors and textures.
One breakfast item I remember loving, though, was fried bakes (floats). Slightly sweet pieces of fried dough that were crisp on the outside and airy on the inside; it was heaven on a plate. I remember eating it with eggs or peanut butter and jelly. My mom never used cookie cutters, she simply made it in either triangular or round shapes.
This is not something I make often, but whenever we have visitors, or every once in a while, I'd make a traditional West Indian breakfast- bake and saltfish. My older son is in a phase now where he loves to cook with me, so we started using cookie cutters to make fun shapes out of the dough. I've never had a problem with him eating this, I mean it's fried dough, but I feel like he eats more of it when they're star, triangle, or heart-shaped. It's also a fun activity to get him involved and enjoying a traditional breakfast item of his culture.
Method
To make this batch, I used my bake recipe and cut the measurements in half. It makes enough for breakfast for two or three little ones, with a some left over for later.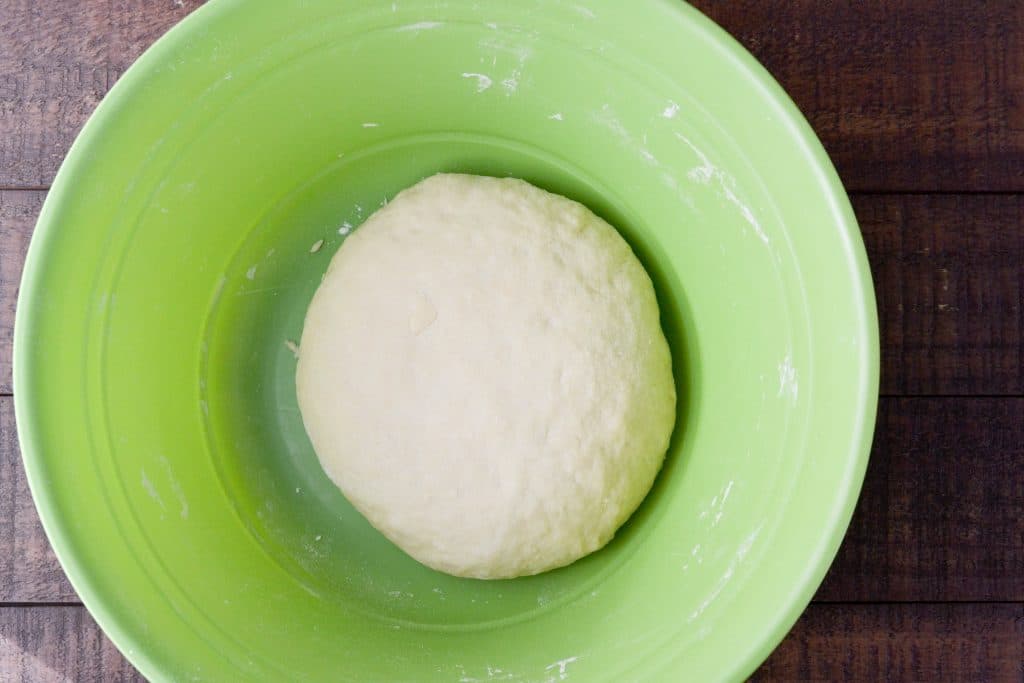 Roll dough to ⅛in thickness. Make sure the surface is well covered with flour to keep dough from sticking. Use cookie cutters to make shapes. Wiggle the cookie cutter to make sure the dough has completely released.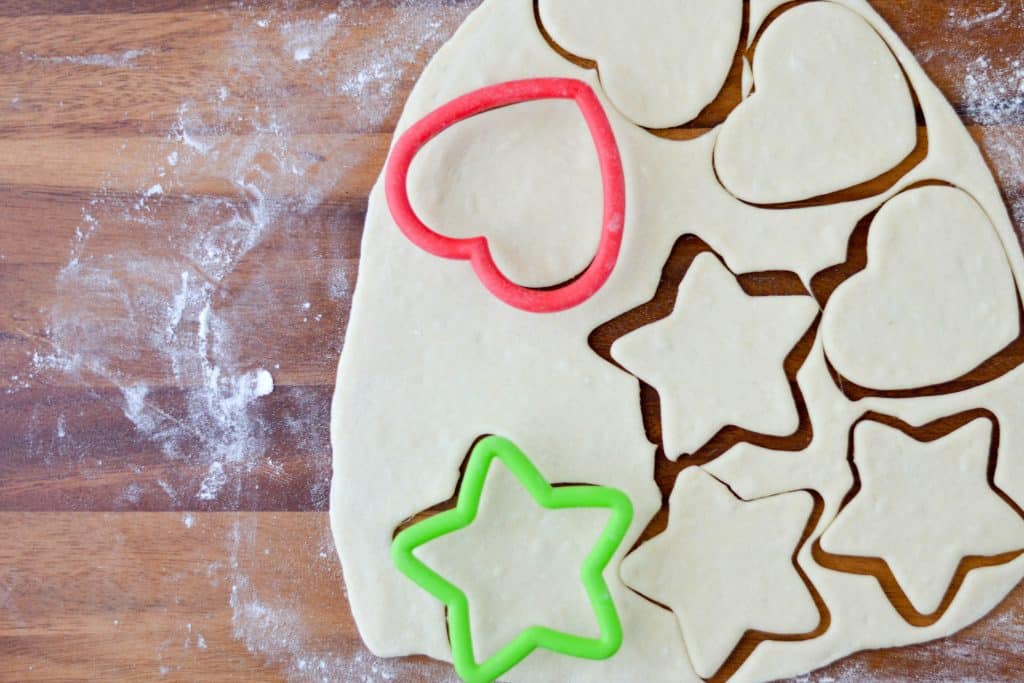 Shallow fry until golden brown.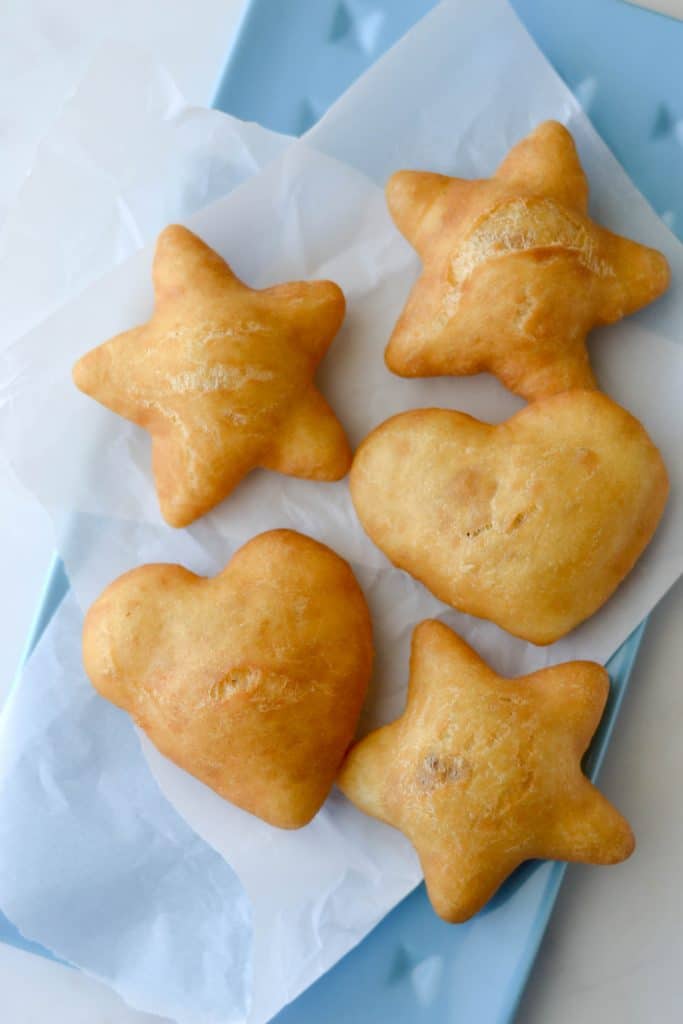 My son loves this with peanut butter.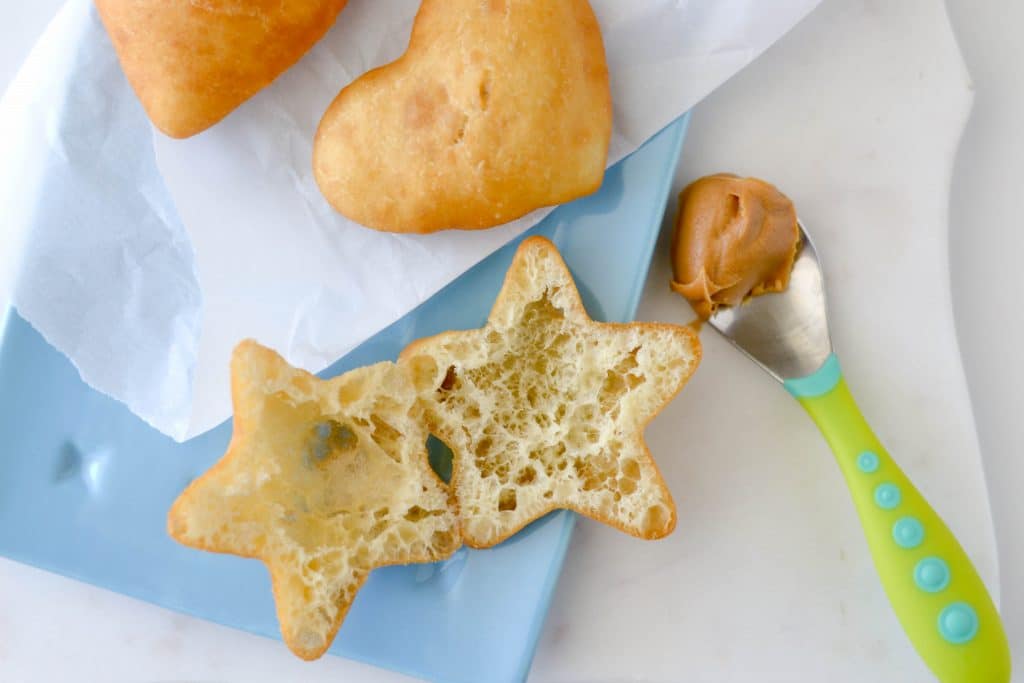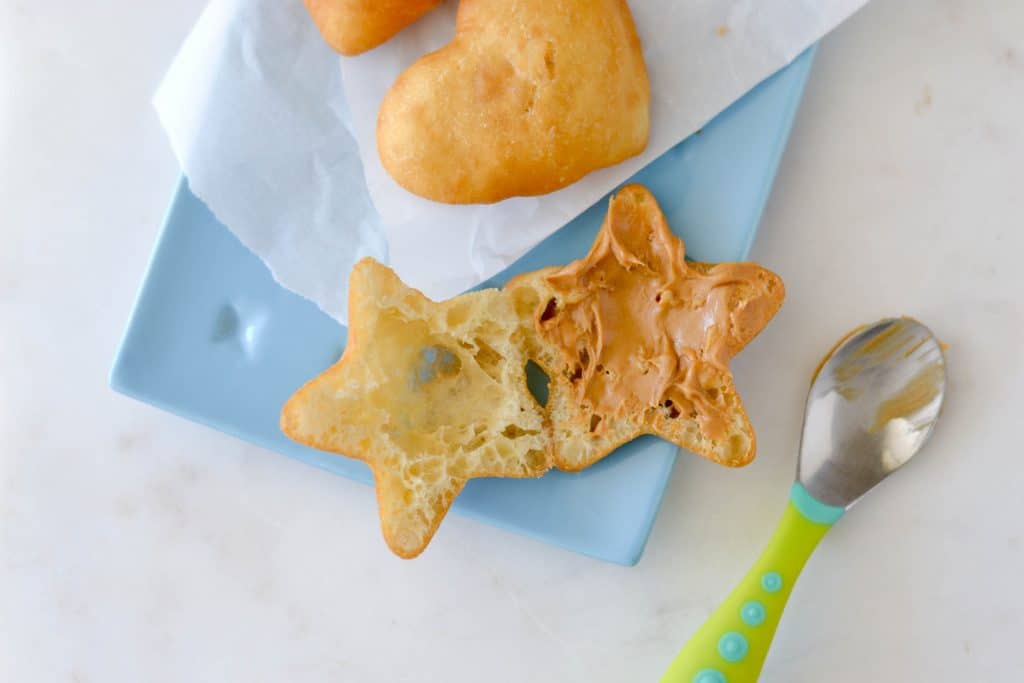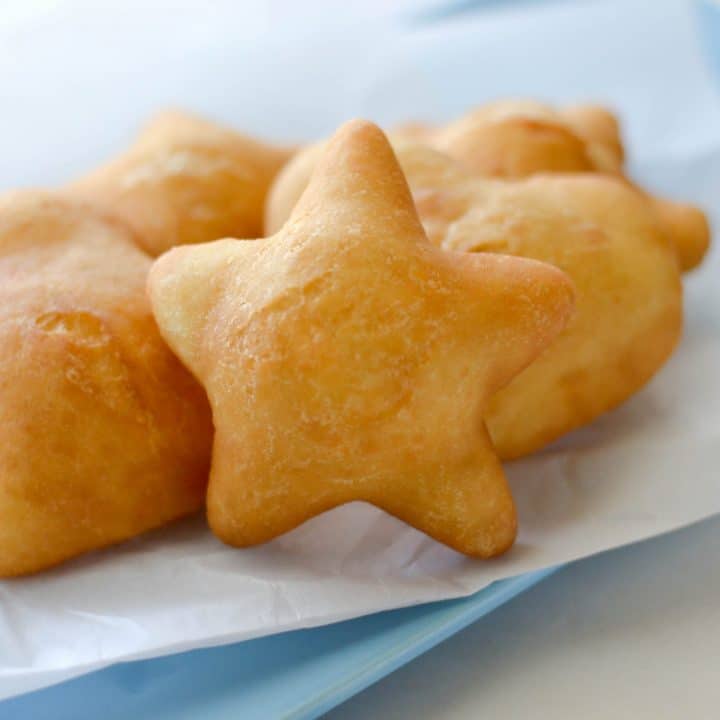 West Indian Bakes For Kids (Using Cookie Cutters)
Ingredients
1 ¾ cup flour
2 ¼ tsp baking powder
¼ tsp salt
¼ cup granulated sugar
1 tbsp unsalted butter
¾ water (more as needed)
Oil for frying
Instructions
Mix flour, baking powder, salt, and sugar together. Rub butter into flour mixture. Add water to flour mixture and knead to form a stiff, but smooth dough ball. Add flour as needed to bring the dough together.
Leave dough ball in bowl. Cover with a damp paper towel. Allow to sit for 25-30 min at minimum.
Heat oil for frying. Flour surface and roll dough to ⅛ inch thickness. Use cookie cutters to cut shapes.
Place dough in hot oil. Use spoon to pour oil over each piece of dough as this will help it puff up.
Flip to other side. Fry until golden brown on both sides.
Notes
I prefer King Arthur's Unbleached flour. Dough can be mixed with half whole wheat and half white flour.
We had a playdate a few weeks ago where the kids made their own bakes (I fried it of course).