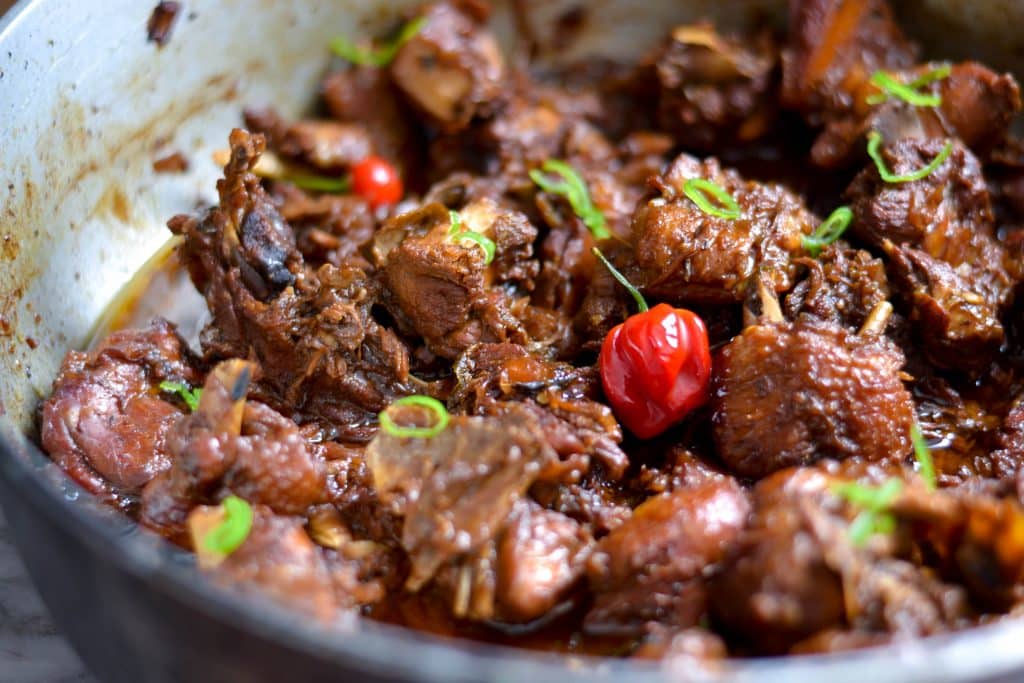 There were certain dishes my mom wasn't "allowed" to cook because we all knew my dad made it better. She wasn't offended by that either, she agreed that my dad was a master at experimenting and developing flavors. The first time he made salmon curry, I said, "no way I'm eating that, salmon has such a strong taste," and somehow it's the most preferred fish curry in our house now.
When anyone talks of brown stew chicken, I immediately start to think of my dad's version. It was very simple. No carrots, potatoes or peas; just chicken and gravy. The addition of casareep; a thick brown sauce native to Guyana, made from boiling freshly extracted juice from the cassava root, really gives this stew a great taste. Many have asked if there is a substitution for this sauce, and unfortunately, I don't think there is. The flavor is very distinct. Does this mean the stew won't taste good if you don't have casareep? Of course not! I have made this without casareep and it is very delicious. The cinnamon sticks, cloves, five spice and dark sauces really bring out the bold in the gravy. We usually had this stew with paratha roti, (of course we did), but I actually prefer stew with any kind of rice. I made a side of calypso rice and sweet plantains to complete this meal (see pic at the end). My Trini husband loves it with macaroni pie.
Get the recipe here.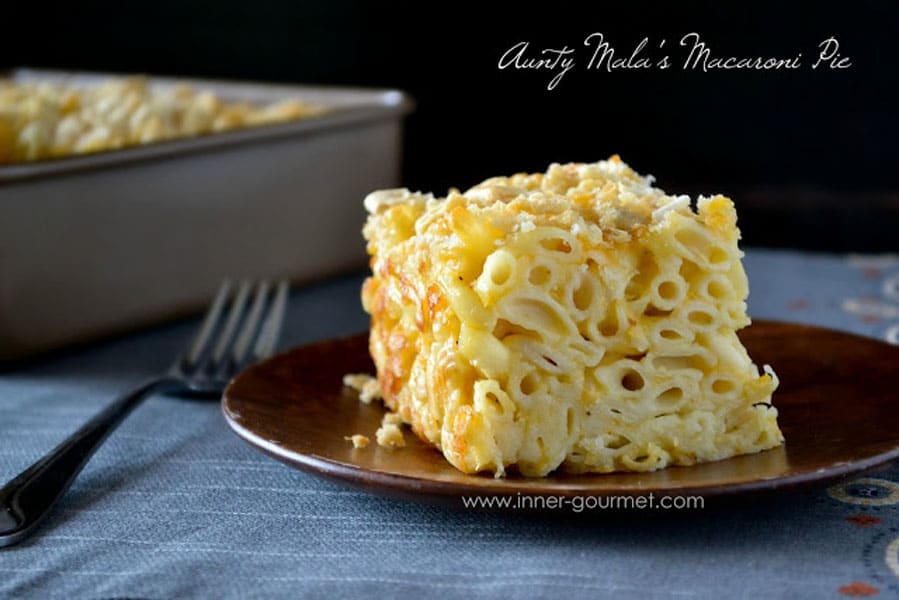 These are the main ingredients in the stew. We also used brown sugar, but not pictured here.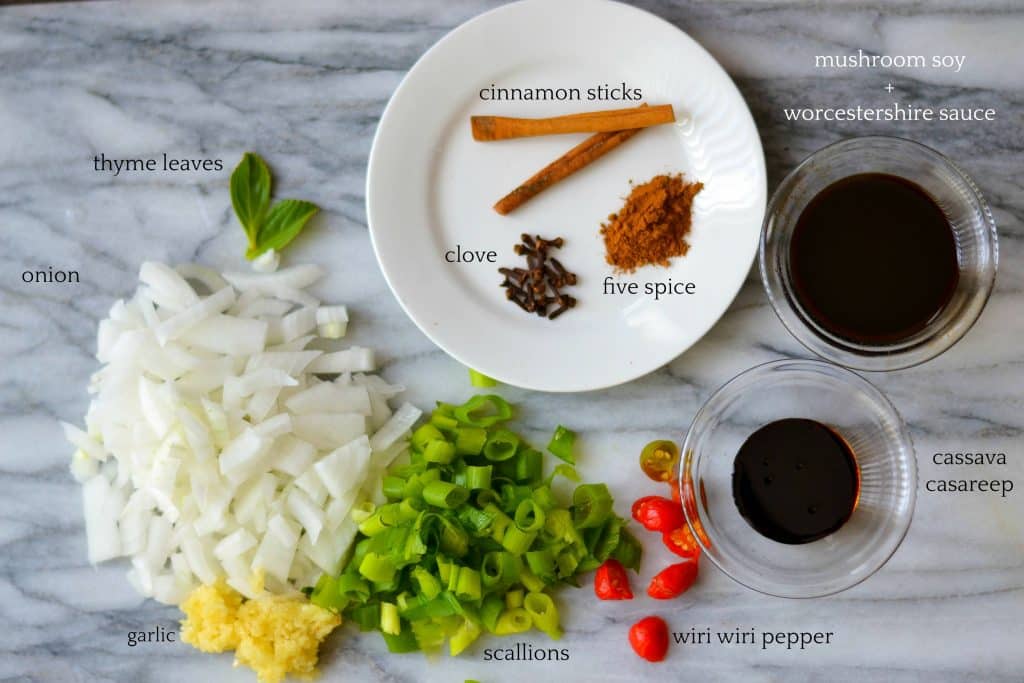 The base flavor of this stew starts with caramelized sugar. It's tricky. You have to add the ingredients right when the the sugar starts to bubble (see last pic) because it will turn black within seconds and that will give the dish a burnt flavor. So we want to get the sugar to the that point right before it turns black. It takes some practice and a keen eye. To avoid ruining the stew, practice this technique a couple of times in a separate pot until you are comfortable then proceed to make the recipe.
Burning the sugar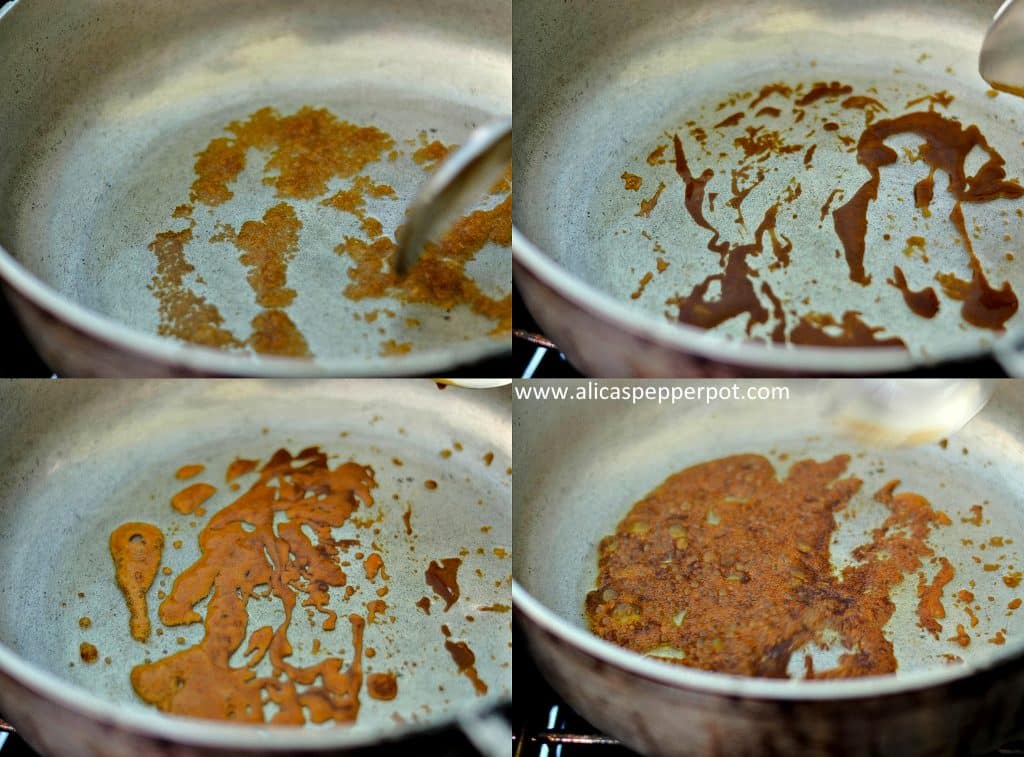 Typically after burning the sugar, the chicken is added, but my dad changed this step. Instead, after the sugar has caramlelized, he adds the onions, garlic, pepper, and scallions to fry for a few minutes then adds the chicken. He said it's something about the onions sweating and creating more flavor.
Season meat, set aside.
After caramelizing sugar, add onions, garlic, pepper, and scallions
Add all dry and liquid seasonings including casareep, soy sauce, and worcestershire sauce. Stir and let cook about 25 minutes. The chicken will release its own liquid. Allow to reduce to about ¼.
After chicken has dried down from its own liquid, add boiling water to just cover the meat.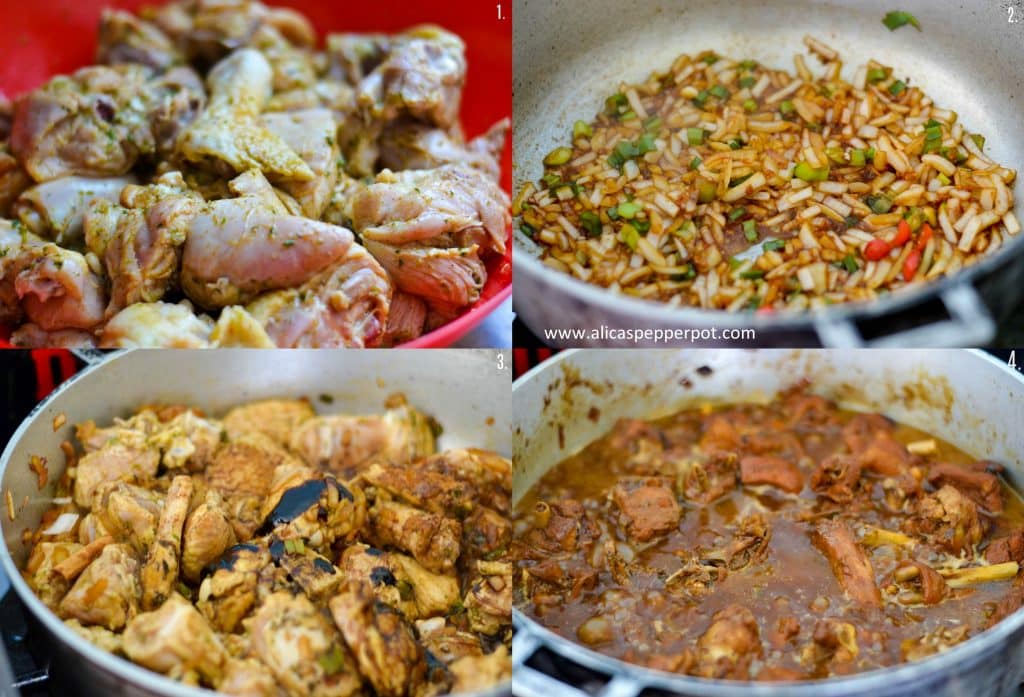 Let mixture boil until meat is cooked and has dried down with ⅓ amount of gravy. When done it should look like this: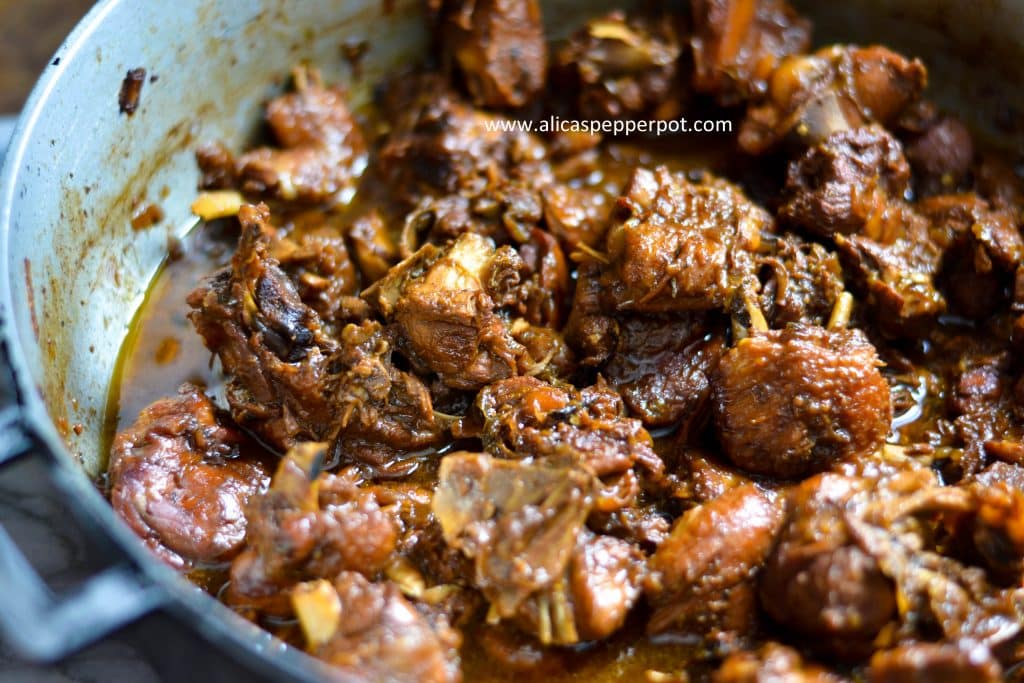 Make it your own
There's so much you can add to this to make it even tastier. Here are some ideas for additions:
kidney/red beans
green beans
pigeon peas
carrots
cabbage
potatoes or any root vegetable
dumplings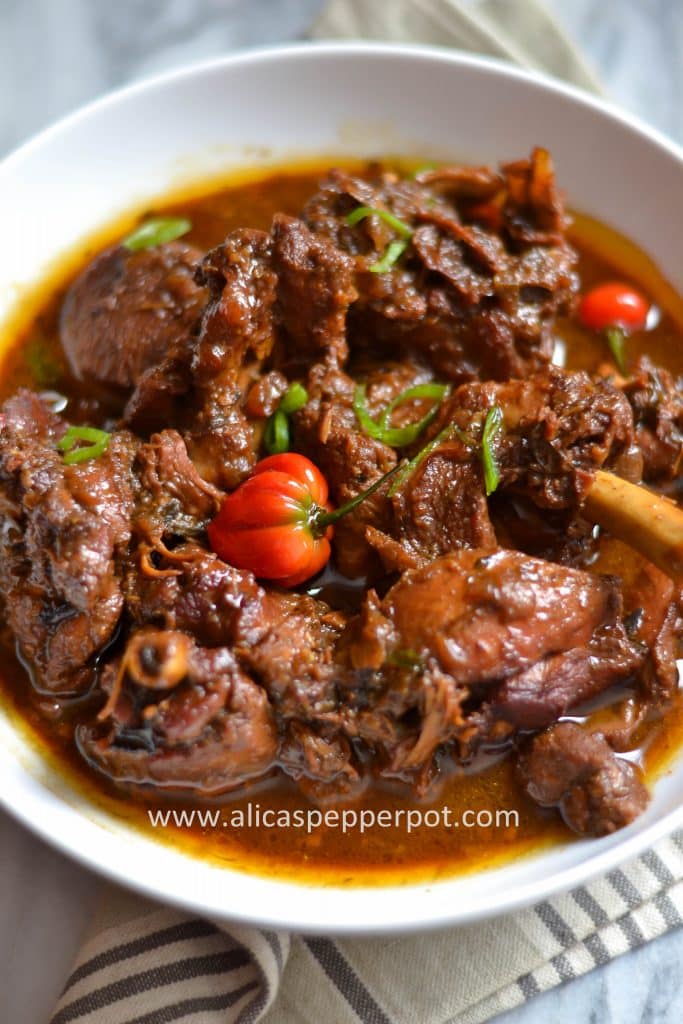 Tips:
Remove as much fat as possible from chicken, otherwise stew will be greasy/oily.
Do not turn meat too often towards the end, otherwise chicken will break apart/shred. As my dad would say, "don't dig up the chicken gyal."
If you do not have casareep, increase soy sauce and worcestershire, or add a little browning sauce.
Varying brands of products yield a different taste. Here are the brands I used for certain ingredients:

Chicken bouillon - Knorr brand
Worcestershire sauce - Lea & Perrins or French's
Mushroom soy sauce - Pearl River Bridge ( or any good quality will work)
Blackened seasoning - Zatarains (or any all-purpose seasoning will work)

Older chicken (fowl) meat will be tougher and will need to boil longer. Try to ask for a young chicken if buying from a butcher.
Ask butcher to roast chicken, it adds a depth of flavor to the meat. I usually purchase from a halal meat store.
Cook this in your slowcooker/instant pot! Follow steps 1-3 from instructions, then add to slow cooker.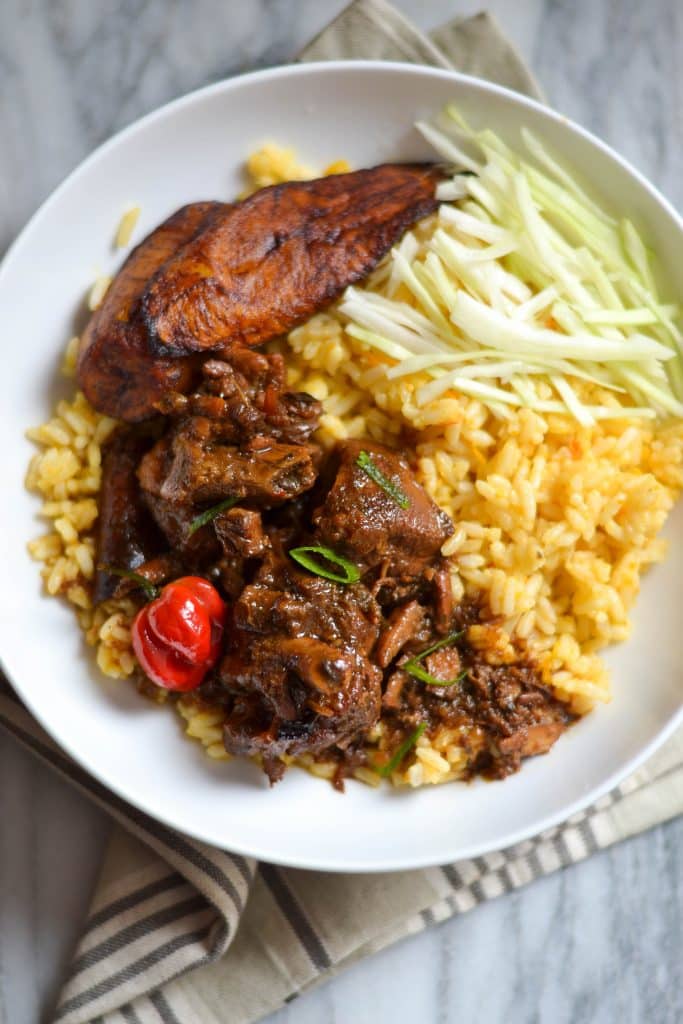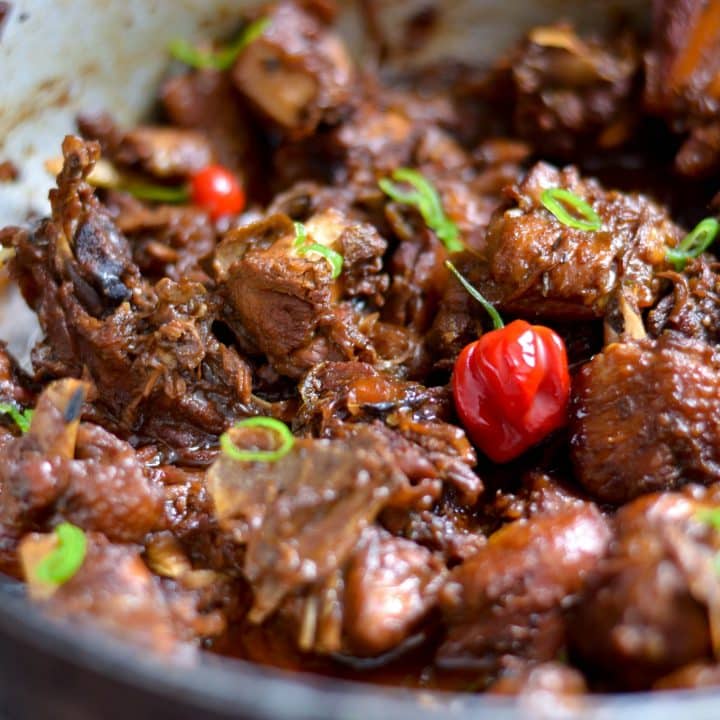 Brown Stewed Chicken
Ingredients
4-5lbs chicken, mixed pieces, cleaned and chopped
3 heaping tbsp green seasoning + 2 tbsp oil for marinade
2 tsp blackened seasoning
3 tbsp oil for burning sugar
1 ½ tbsp brown sugar
1 cup onion, chopped
4 cloves garlic, minced
4 stems scallions, minced
2-3 wiri wiri pepper or 1 scotch bonnet
2 thyme leaves or 1 tbsp dried thyme
2 cinnamon sticks
10-12 cloves
½ tsp five spice powder
2 tbsp worcestershire sauce
2 tbsp mushroom soy sauce or dark soy sauce
3 tbsp cassava casareep
1 large chicken bouillon cube + salt to taste
Boiling water on reserve
Instructions
Clean and chop chicken into 3-4 inch pieces. Season with green seasoning, blackened seasoning, and oil. Let marinate minimum 1 hour.
In a deep pot, on medium heat add 3 tbsp oil. Add brown sugar stir continuously until sugar bubbles. When it starts to foam and get slightly dark, add onions, garlic, pepper, and scallions. Fry until tender.
Add chicken and remaining ingredients, toss to mix completely. Let chicken cook 20-25 minutes in its own liquid.
When liquid has evaporated about ¼ down, taste gravy to adjust salt. Add boiling water to just cover the meat and continue to cook chicken until tender and gravy has reduced by ⅓.