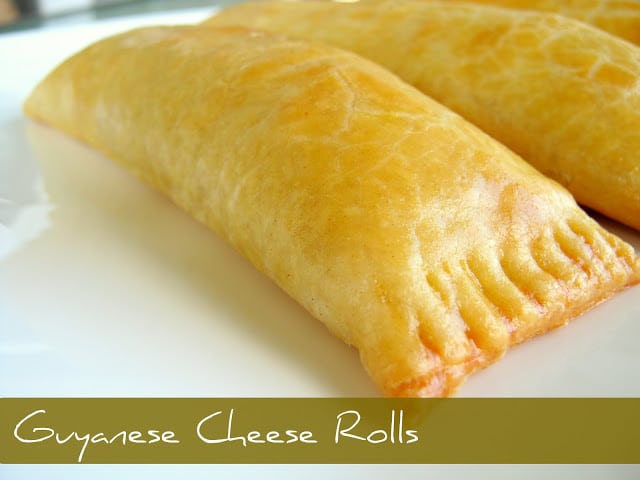 Every weekend my family made our routine trip to Liberty Avenue in Queens, NY to purchase our Guyanese baked goods for the week. Our first stop was to the ever so popular and historic bakery, Sybil's. Sybil's has come to be a landmark in our community, one that is easily recognizable by the look and taste of their baked goods. Two of my absolute favorite pastries from Sybil's are their pine tarts and cheese rolls. Usually, when my dad purchased a bag of cheese rolls, I would have already eaten one in the car before we got home. It was flaky, cheesy, slightly spicy, absolutely delicate, so delicate that you could see the crumbs in the bag. I made sure to always wash those scrumptious cheese rolls down with a bottle of cream soda. Oh, the childhood memories...
Check out my pine tart recipe here.
Baking cheese rolls take patience and focus, the crust and assembly are what will take up most of your time. You can buy yourself some time by purchasing already shredded cheese and using store-bought pie crust (which I have done in the past and works great if you don't feel like spending hours on this), but if you are really in the mood to make it all from scratch then this is an excellent recipe.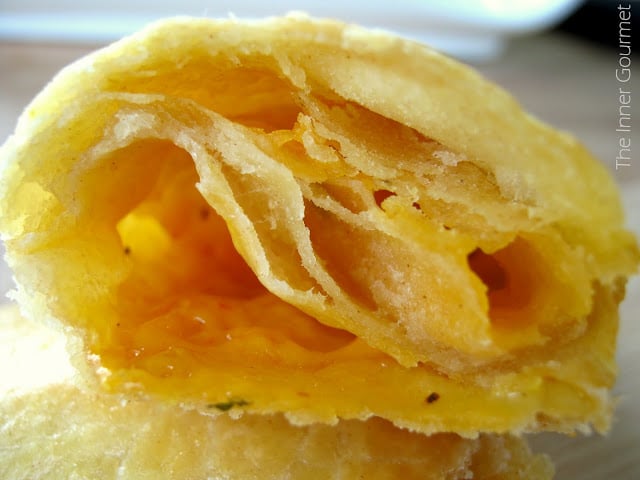 Mix 1 tsp salt and ¼ tsp curry powder into 3 cups flour. The curry powder is optional. The cheese rolls will not taste like curry, it's such a small amount compared to the amount of flour!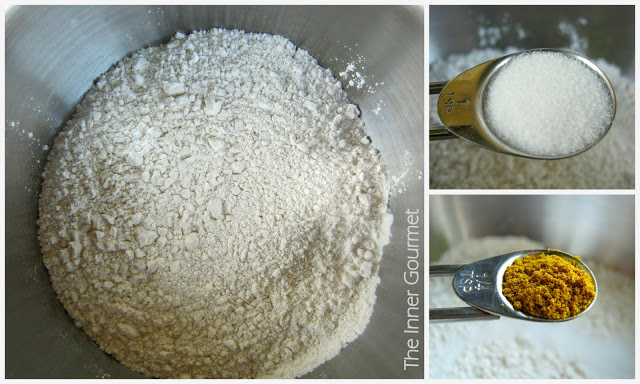 With a pastry cutter, cut butter and shortening into the flour mixture until you have little lumps of butter/shortening throughout the flour. You can also use a fork for this step.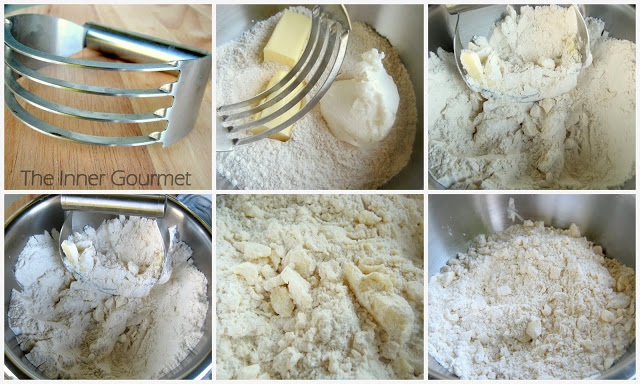 Add enough ice cold water to bring the dough together about a ¾ cup or more.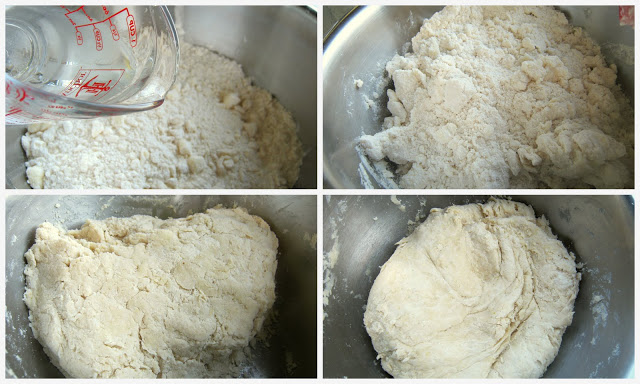 Place dough ball on a piece of plastic wrap and flatten dough into a square shape. This is important because it will help you later when cutting the dough. Refrigerate the dough for a couple hours or overnight.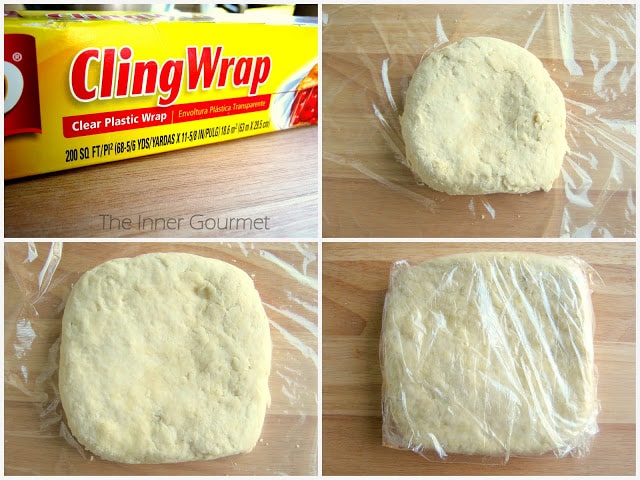 In the meantime, mix the cheese. You can season the cheese and freeze it and use it at a later time. Add ½ tsp mustard, ½ tsp pepper sauce, a shake of dry parsley, black pepper, and garlic powder.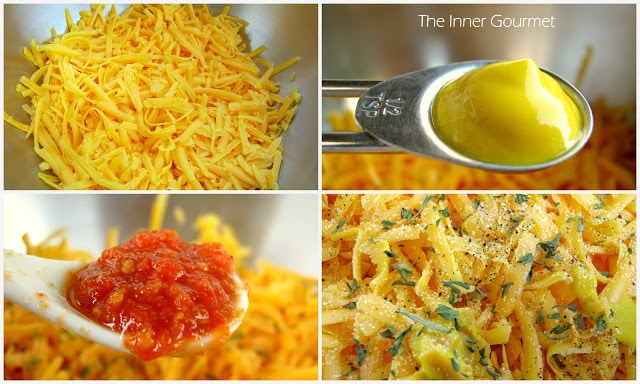 Toss together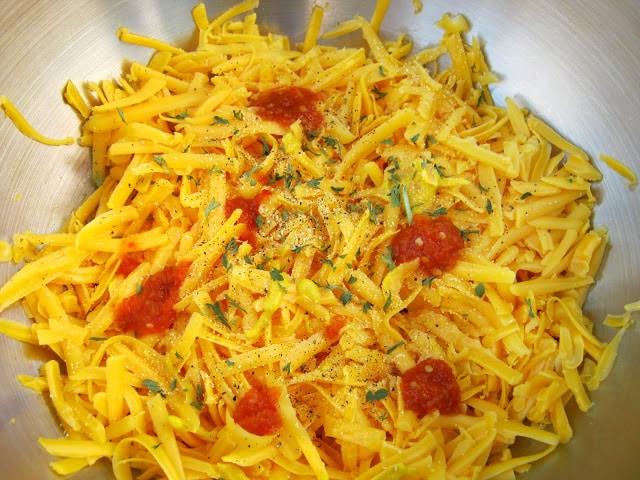 Remove dough from the refrigerator and cut into 16 squares for thinner cheese rolls or 9 squares for thicker ones. Your squares should be 1inch x 1inch in size, it's okay if it is not exact.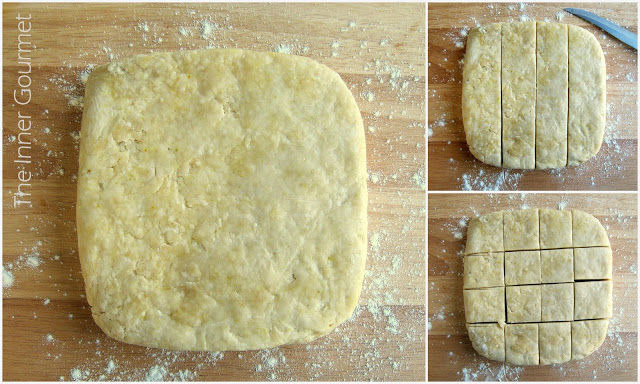 Sprinkle your surface with flour and flatten the square piece of dough. Roll to a rectangular shape.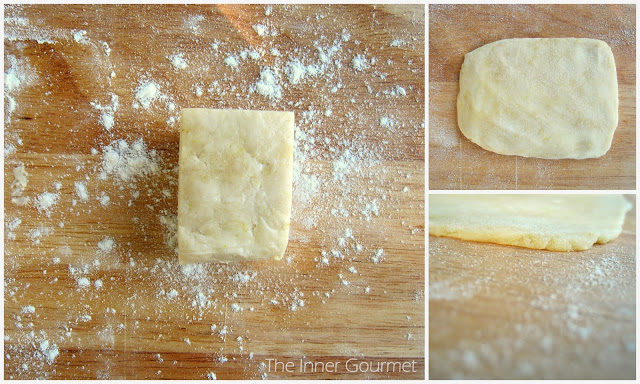 Reserve 1 egg white for brushing the edges of the rolled dough.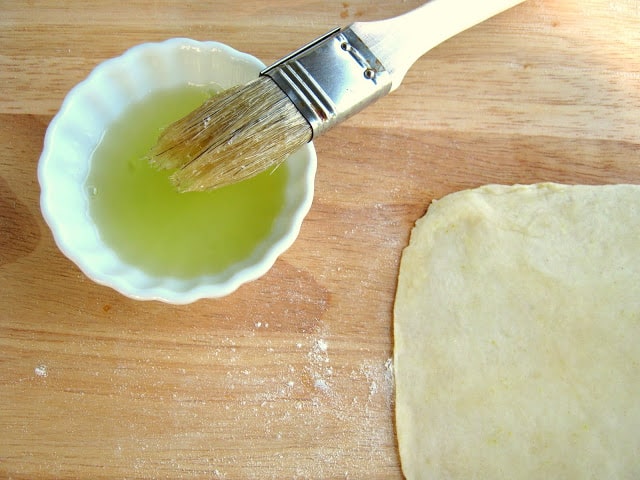 Brush edges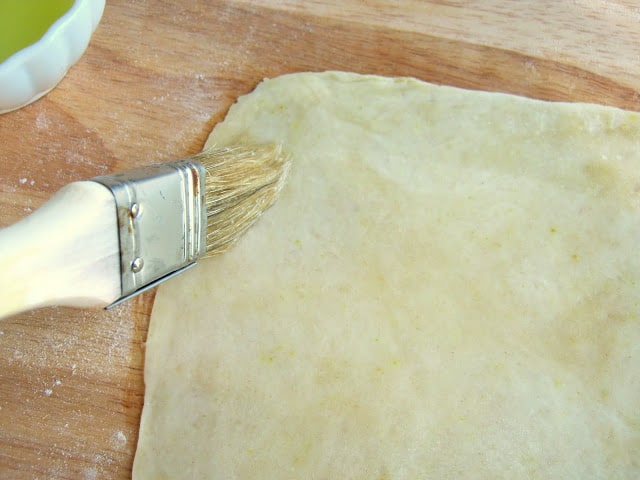 Place about 1 tablespoon of cheese mixture at the bottom of the dough, then fold over. Add another tablespoon of cheese and brush a little egg white on the folded edge, seal and flip cheese roll so the seam is on the bottom. With a fork, pierce sides and cut with a knife for a nice and clean look.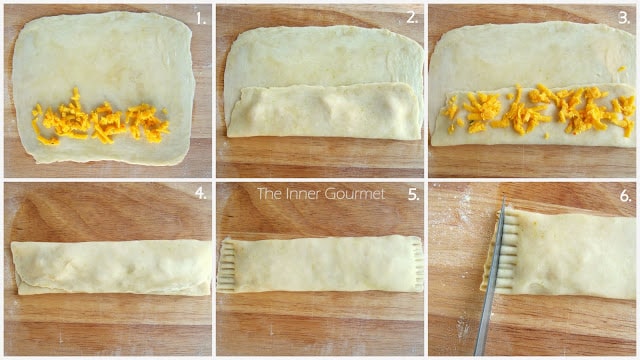 Place all cheese rolls on a baking sheet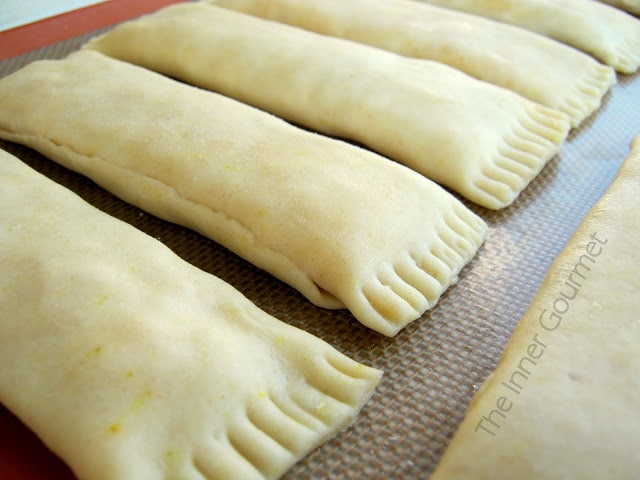 Can you see the specs of curry powder in the dough?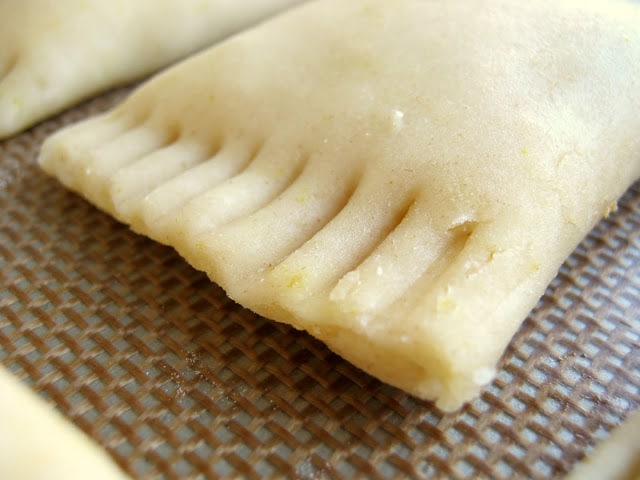 Beat one egg to be used for the egg wash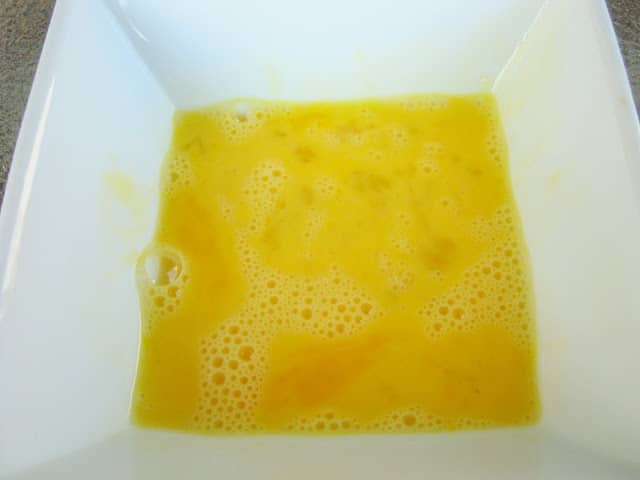 Brush egg wash on each cheese roll. This will give the cheese roll a really nice color after baking. You can use butter mixed with yellow or orange food coloring if you want to make this vegetarian.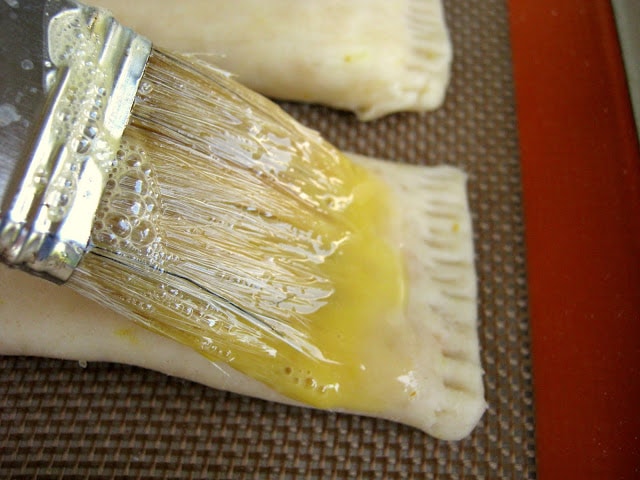 Ready to go into the oven! Bake at 350 for 15-18 minutes. You can pierce the cheese rolls on the top with a fork if you are nervous about the cheese oozing out while baking.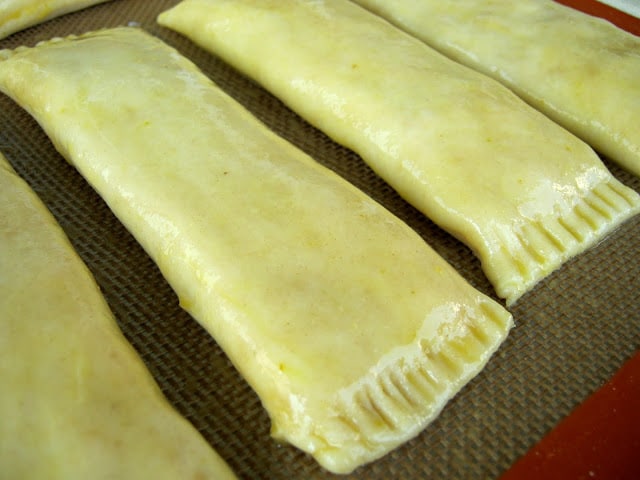 Remove from oven, cool and serve 🙂
Guyanese Cheese Rolls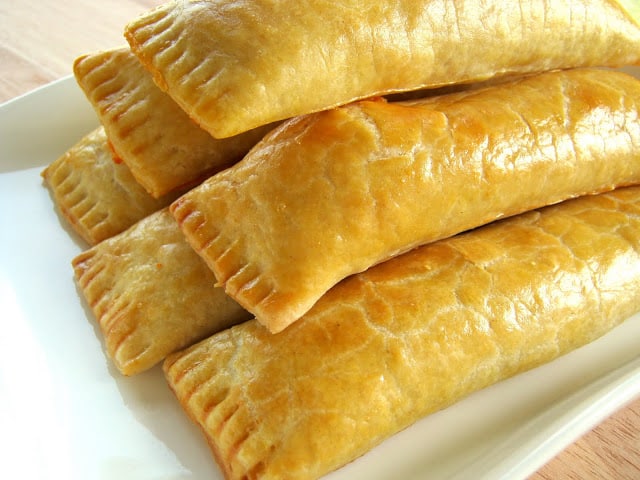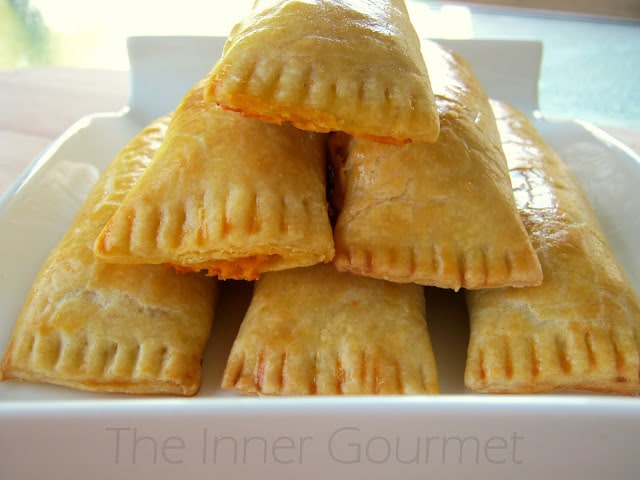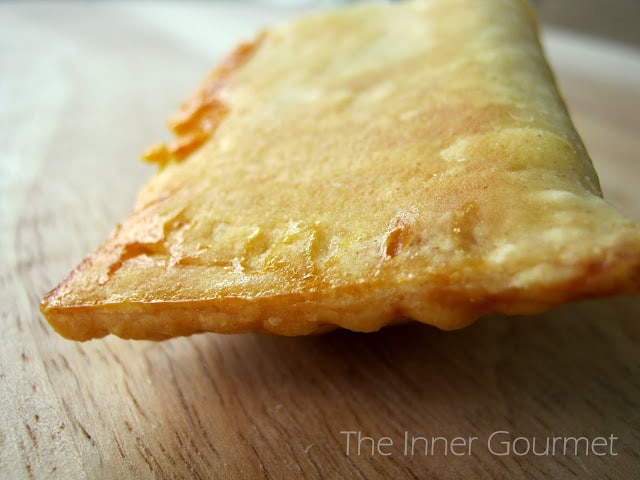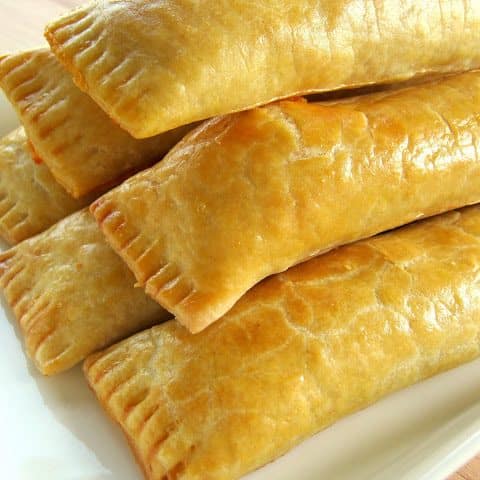 Guyanese Cheese Rolls
Ingredients
⅓ cup salted butter
⅓ cup vegetable shortening
3 cups flour (more as needed to bring together)
1 tsp salt
¼ tsp curry powder (optional)
¾ cup ice cold water
8 oz sharp cheddar cheese (shredded)
½ tsp mustard
1 tsp pepper sauce (more if desired)
dash of garlic powder
dash of black pepper
dash of dry parsley flakes
egg whites for brushing edges
Egg wash to brush on top
1 egg + 1 tbsp water OR
To make this vegetarian, use 2 tbsp melted butter mixed with yellow or red food coloring instead of egg wash.
Instructions
Whisk salt and curry powder (if using) into flour.
Add butter and shortening.
With a pastry cutter or fork, cut shortening and butter into flour until small pieces are formed throughout the dough. Add about ¾ cup ice cold water to the dough and knead slightly to form a ball.
This can be done quickly in a food processor by adding dry ingredients, pulsing, adding shortening and butter, pulsing until pea sized form, then adding water until ball forms.
Place dough on plastic wrap, flatten and shape into a square. Refrigerate for a couple hours or overnight. Remove dough from fridge an 20 minutes before use so it can thaw.
Preheat oven to 350 degrees. Shred cheese and mix in mustard, pepper sauce, garlic powder, black pepper, and parsley flakes, toss and set aside.
Cut dough into 16 squares for thinner cheese rolls or 9 squares for thicker cheese rolls. Flatten one square and roll into a rectangular shape.
Brush edges of dough with egg whites. Fill a tablespoon or two on the lower half, roll into the center then add more cheese. Seal edges.
Place all cheese rolls on a baking sheet and brush the tops with egg wash.
Bake for 15-18 minutes until rolls are golden brown.
Notes
If you are nervous about the cheese oozing out of the rolls, you can pierce the tops with a fork to allow the steam to escape while baking.