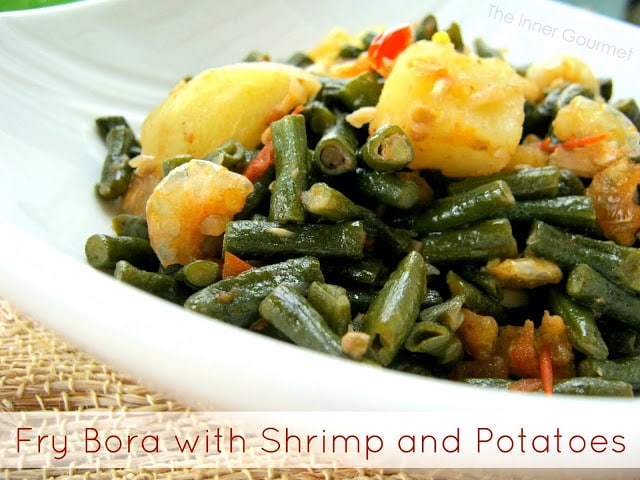 Growing up, there were weekday meals and weekend meals. My mother used to cook lots of vegetables during the work week and reserve the dishes that took longer to cook, like curries and stews, for the weekends. It was a time management thing I guess. Two working parents and a busy home to run, it was difficult, but my mom always found a way to make sure we had a healthy traditional meal on the table.
I remember as a child how much I despised bora, it just had a taste that didn't sit right with me, but I still ate it so as to not waste the money my mother spent on these freakishly long string beans. I also have vivid memories of my uncle Chris, who would sometimes stop by randomly; he would eat a couple of the beans raw, right out of the refrigerator! I thought it was pure craziness, these beans were so bitter and I couldn't find a good taste in them, but that was then.
As I got older I noticed I actually started to like bora! It became one of my favorite dishes prepared by my mother. I even realized when I went to Guyana that it was quite common to enjoy them raw, and I certainly did! Loved the crunch of the uncooked bean and equally loved the nutty taste when cooked. I started cooking bora when I moved out on my own and it has now become a weekday meal for me again. So here's to giving a second chance to the foods you once hated as a child, but now love as an adult! Another one of mom's recipes, documented and shared 🙂 Enjoy!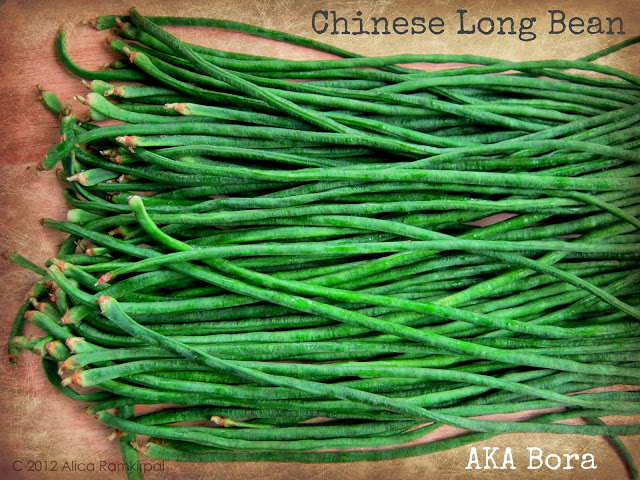 Bora, Bodi, Chinese long beans
These long beans have various names, I have heard it called, yard long bean or Chinese long beans. Trinidadians call it bodi, Guyanese know it as bora. The most interesting one to me is "yard long bean" because even though they are called yard-long bean, they are only about 18 inches long and can grow up to 30 inches in length! They are used in many different ways; in Guyanese cooking, we chop it into small pieces and use it in fried rice, it can also be curried or included in Guyanese-Chinese stir fry dishes.
My two favorite ways to have bora is sauteed and in fried rice. Today I have sauteed this bora with white belly shrimp and potatoes. Many people add different proteins to this dish. You can certainly serve it with saltfish, shrimp, chicken, and even minced beef. It can be served alongside rice or roti and even bakes. This is the way my mom makes her bora. The cook in your family might have a different recipe, which I am sure is just as delicious!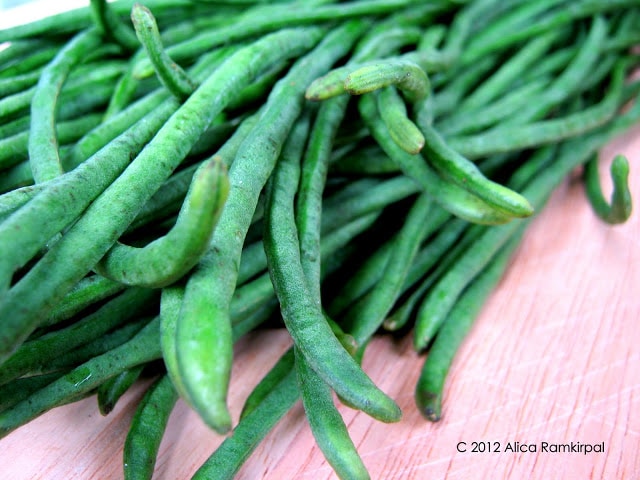 Chop the heads off of the bora beans and cut the rest of the bean into 1-inch pieces. I also like my bora a little longer, some people cut them into ½ inch pieces. Do what you prefer. My mom used to cut this by hand, a few bora beans at a time.
Rinse beans after chopping and set aside.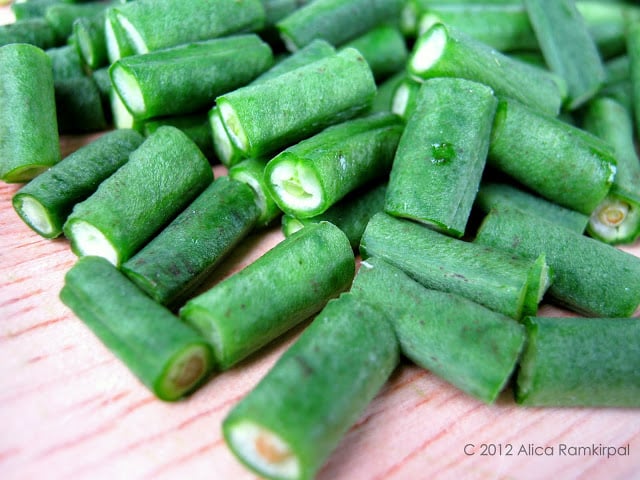 Prep all your ingredients. 1 large tomato, 1 small yellow onion, 3 cloves garlic, 2 small potatoes, 2 handfuls of white belly shrimp and desired amount of hot pepper.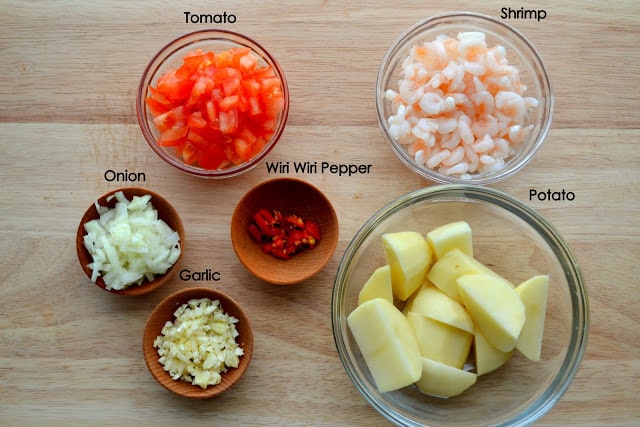 Add 3 tbsp oil to a pot and saute onions, garlic, and pepper until onions are tender. Add tomatoes and once tomatoes are soft, add bora beans.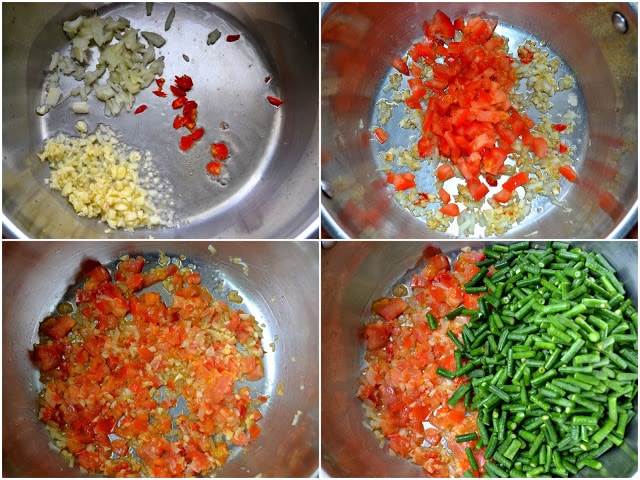 If you prefer to use salt, you may do so, my mom always used chicken or vegetable bouillon cubes. I've seen these in two sizes,
rectangular
, and
little cubes
. I used one rectangular shaped cube. I assume this would equal about 3 smaller cubes.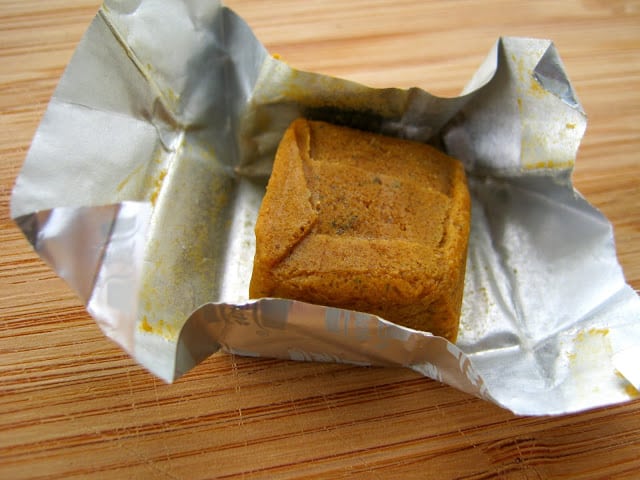 After about 5-6 minutes of placing bora beans in the pot, add bouillon cube, black pepper, and ⅓ cup water (not pictured). Let this cook for 20-25 minutes.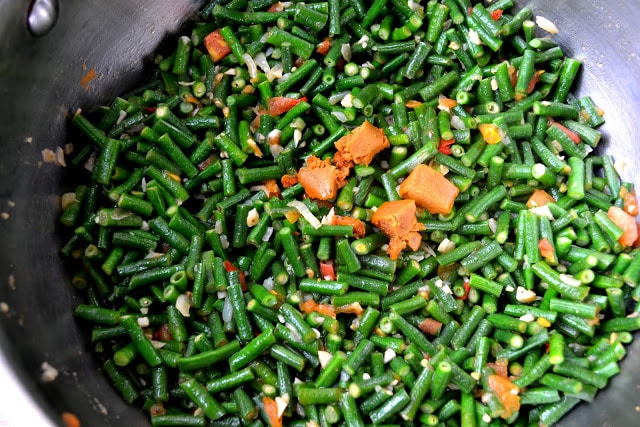 After 20-25 minutes, if you feel the beans are still a little hard, let it cook for an additional 5-6 minutes before adding the potatoes. The tenderness of the bora is all about preference.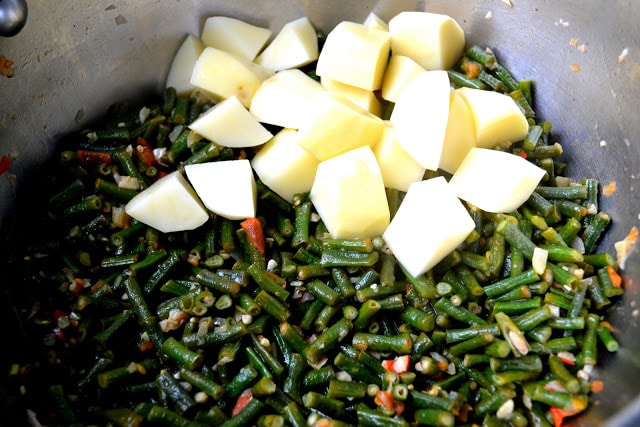 Let potatoes cook until tender.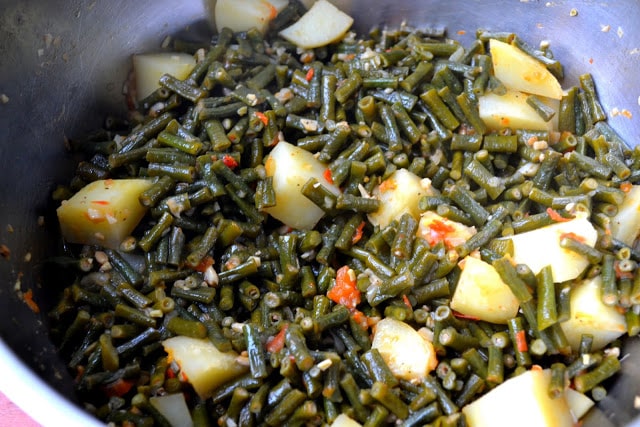 While potatoes are cooking, cook your protein separately. If you are adding beef or chicken, cook it before adding the bora to the pot.
Fry Bora with Shrimp and Potatoes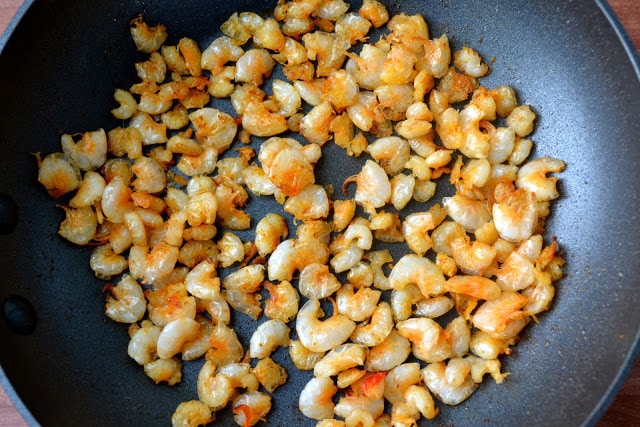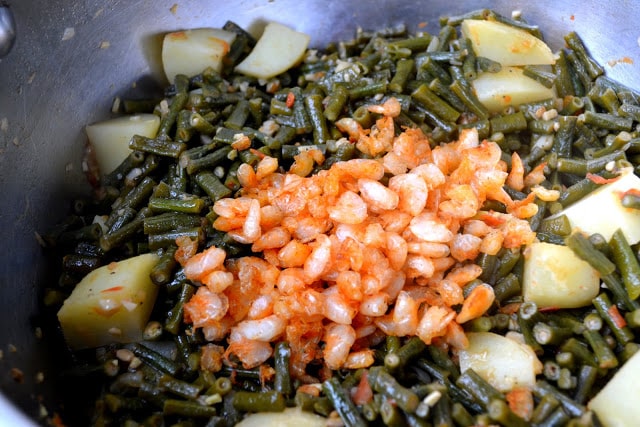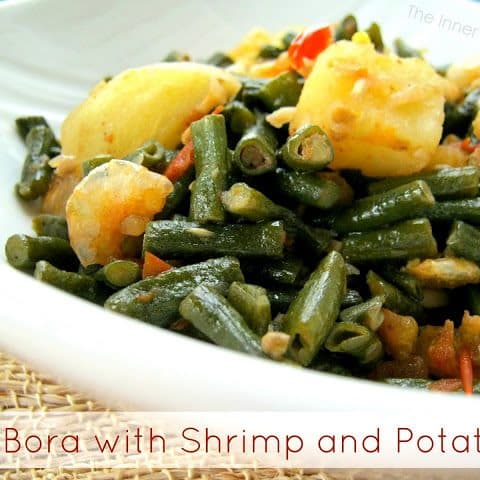 Fry Bora with Shrimp and Potatoes
Ingredients
1 bundle bora beans
1 small yellow onion
3 garlic cloves
1 wiri wiri pepper or scotch bonnet
1 large tomato
½ tsp black pepper
½ tsp paprika
3 tbsp canola or olive oil
1 large chicken/vegetable bouillon cube or 3 small maggi cubes
2 tsp tomato paste
¼ cup water
2 small potatoes or 1 large, peeled and chopped
Shrimp seasoning
½lb shrimp
¼ tsp paprika
dash black pepper
dash salt
1 tsp oil
Instructions
Chop heads off of beans and cut into one-inch pieces. Rinse chopped beans and set aside.
Chop onion, garlic, tomato, potatoes, and pepper.
Prep and season shrimp. Add shrimp to a bowl, add seasoning and mix. Heat a frying pan with a little oil, add shrimp and cook 2-3 minutes. Remove from heat and set aside.
Heat kahari or pot with 3 tbsp oil on medium heat. Add garlic, onions, and pepper. Saute until onions become tender. Add tomatoes.
Once tomatoes are soft, add chopped bora. Let cook a few minutes then add bouillon cube, black pepper, paprika, tomato paste, and water. Mix to combine. Cover with lid, turn heat to medium and let cook for 20-25 minutes. Stirring occasionally.
After 20 minutes, add the potatoes, cook until potatoes are tender.
Once potatoes are cooked, add shrimp to the pot and toss to combine.