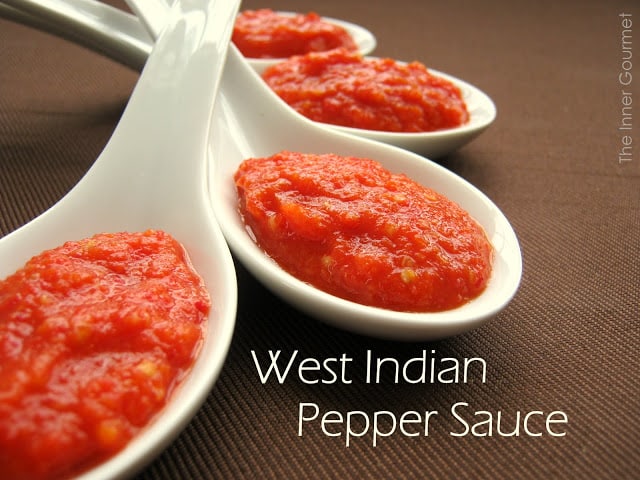 I never realized how incomplete my life was without this condiment until I moved away from home and did not have easy access to it any longer. Growing up, this pepper sauce was a staple in my home, much like in every West Indian home. I consider this sauce to be the "Tabasco" of the Caribbean islands (and Guyana) because it is a condiment that is added to almost any type of savory food for flavor as well as for spiciness.
The type of peppers that is used to make this pepper sauce is usually wiri wiri pepper (also known as cherry pepper) or scotch bonnets. They are both very hot peppers and when made into a pepper sauce, it is seasoned to bring out the tastiness. Many people simply like to make their pepper sauce by just blending the peppers with a little vinegar. Different countries in the West Indies might have slight variations of this recipe. But in the end, the result is similar. A spicy, flavorful condiment that your meal can't be without!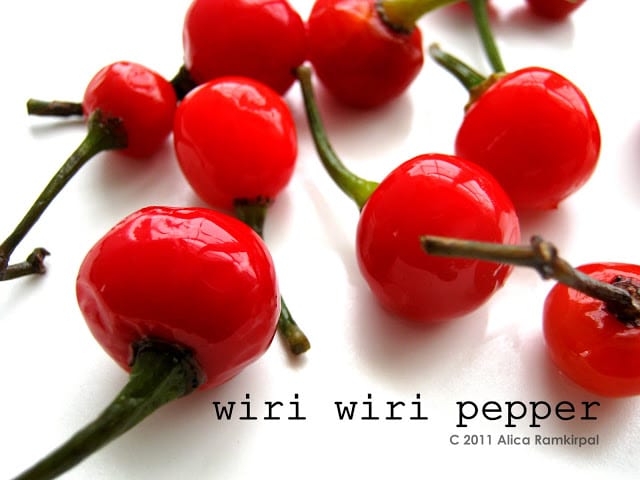 I had no idea the amount of work that goes into making this pepper sauce until I went to Guyana in 2009 on a family vacation. My grandfather is the anointed pepper sauce making guru. So one hot day during my time there, I sat in a hammock and attentively watched as he made pepper sauce to be bottled for us to bring back to New York and Florida. The aroma filled the entire "bottom" house and made us cough as if we all had bronchitis. But somehow, he was able to withstand the smell and continued to grind the peppers.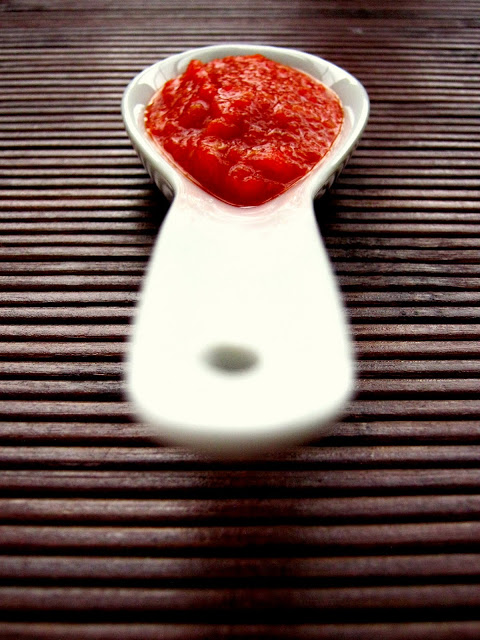 He used a food mill like this one to grind the peppers for the sauce. It was all done manually, all 10 pounds of pepper! I used only 2 pounds of wiri wiri pepper. So as you can imagine, this was definitely a huge feat for him! Now back in New York and unable to find anything close to my grandfather's pepper sauce, I made a phone call to Guyana to get the recipe.
Pepper sauce is not just about being spicy, it's also about the texture and the flavor. I don't particularly care for watery pepper sauce, I like it smooth and thick with lots of flavors. I used the blender to make my sauce, it was much easier since I do not own a grinding mill. The texture was exactly the same and so was the taste. Another family recipe has been made, tasted, and documented! This recipe comes to you all the way from Grandpa Roland in Guyana...enjoy!
I used 2lbs of pepper. Make sure you use a glove when removing the stems. Otherwise, your skin will get burned from the capsaicin in the seeds!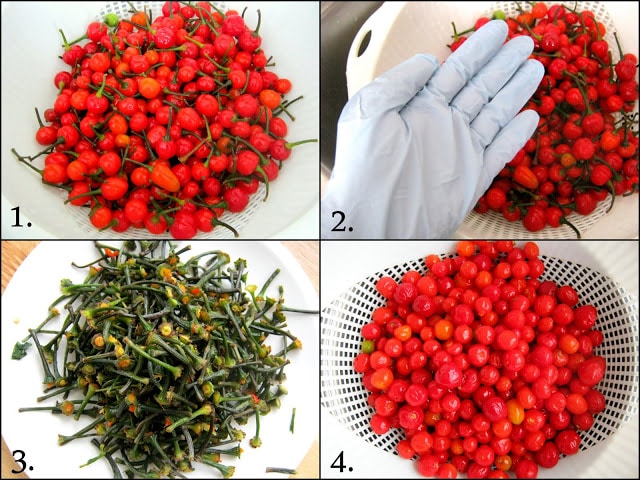 How about a closer look?
Peel and dice one green mango and one head of garlic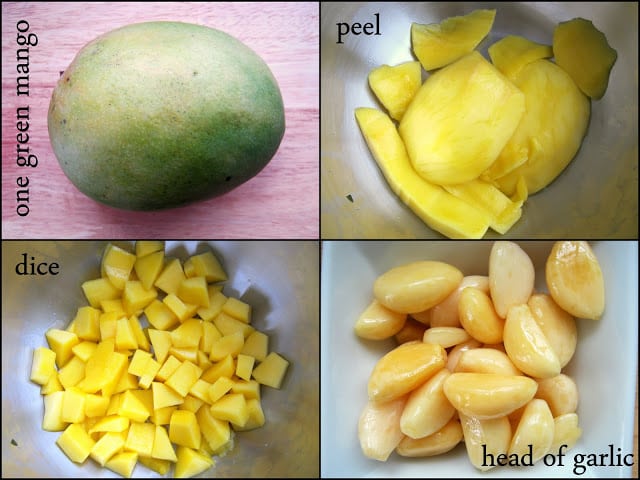 Since 2lbs is so much pepper for a standard size blender, blend a little at a time so your blender doesn't flow over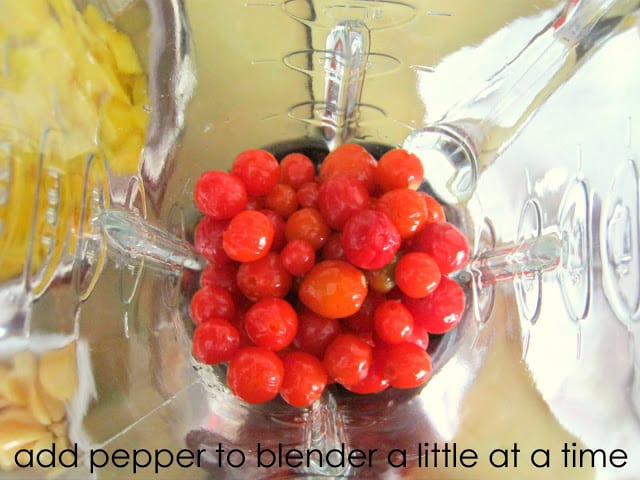 add green mango and garlic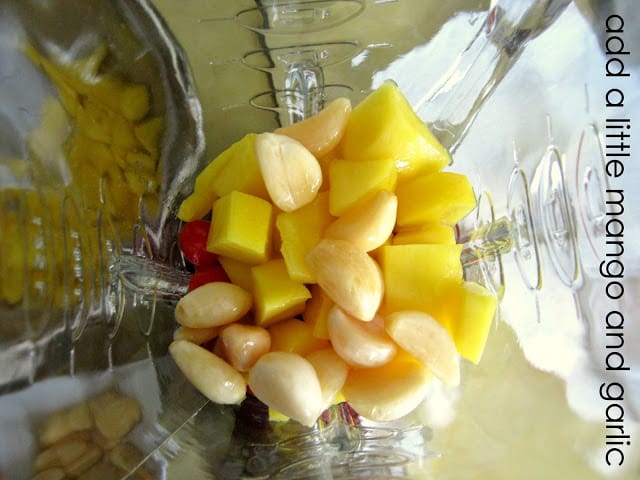 It is not pictured here, but for 2lbs of pepper, you will need ½ cup of white blend still distilled vinegar. Add a little bit of vinegar at a blend till
the sauce looks smooth and you don't see very many seeds.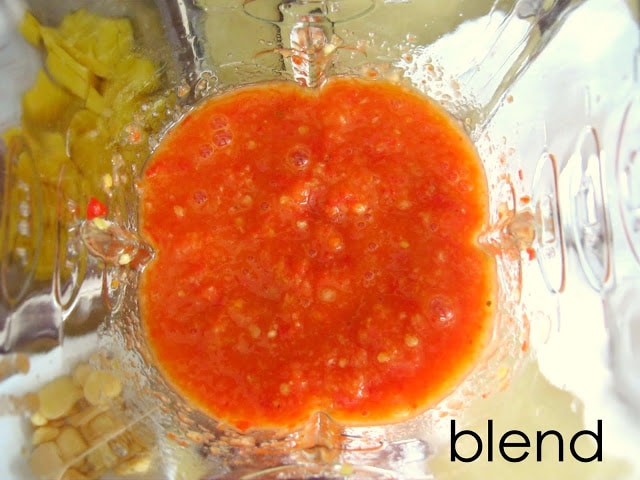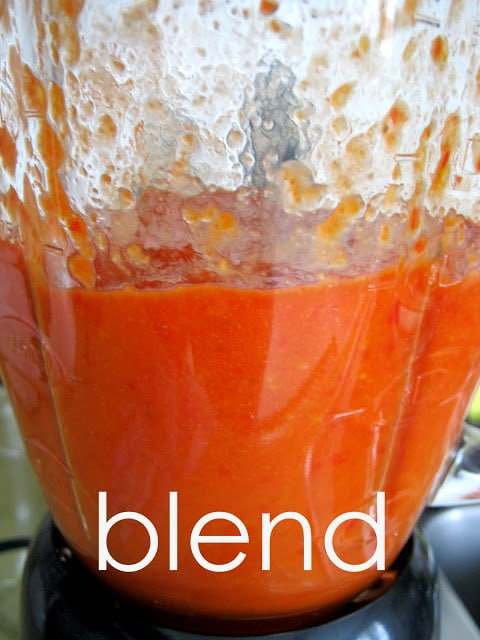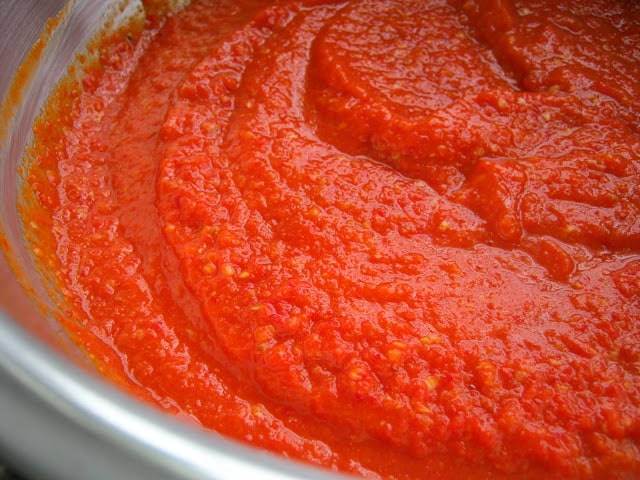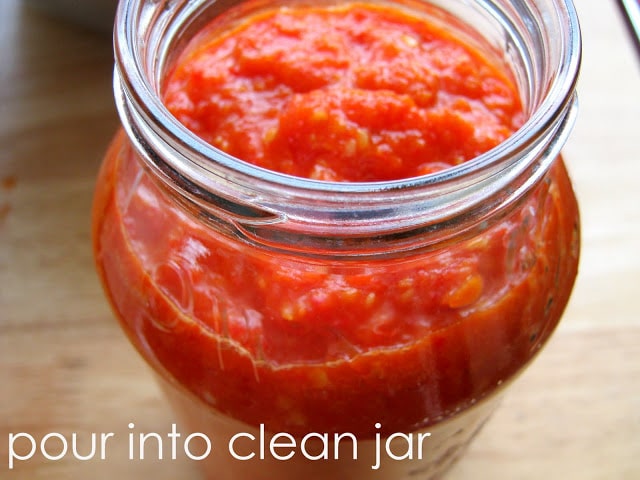 West Indian Pepper Sauce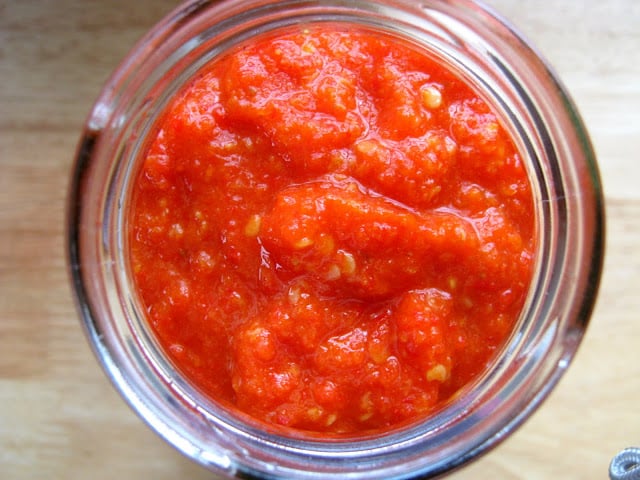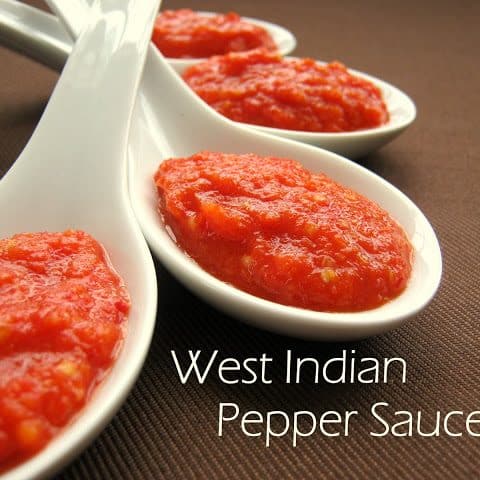 West Indian Pepper Sauce
Yield:
(makes about 4 cups pepper sauce)
Ingredients
2lbs wiri wiri pepper or scotch bonnet peppers (stems removed)
1 green mango (unripe mango) or 2 large cucumbers, peeled and diced
1 head of garlic, peeled
2 tsp salt
½ cup white distilled vinegar
Instructions
Rinse peppers and remove all stems
Add about 1 cup of peppers to a blender with a little mango or cucumber, a little bit of vinegar and garlic, blend until smooth.
Repeat process until all ingredients are used up and sauce is smooth and not watery (it should have a tomato/pasta sauce texture).
Store sauce in a mason jar.