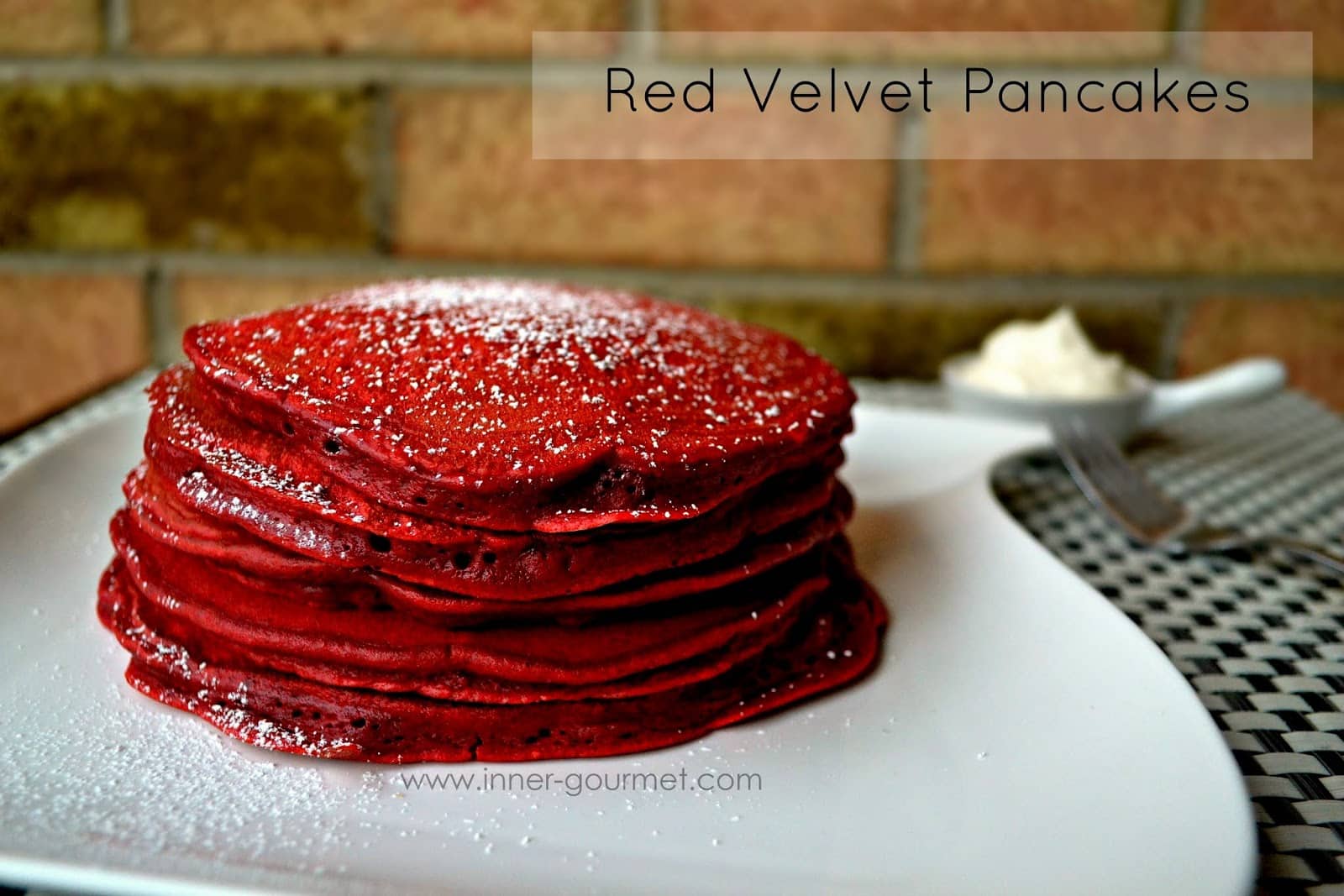 We're on our fourth or fifth snow storm for the season here in New Jersey. There will be a ton of slush and mess tomorrow. But for right now, it's so pretty to look at from my window. I often feel like there's a plane flying over the tri-sate area dusting a good helping of powdered sugar on us- yea. I associate everything with food. On days like this one, I usually like to eat and watch movies or work on some blogging. I've had the photos ready for this recipe for quite a while now. I decided to finally write it up and share it with you all. Seems fitting for Valentine's day tomorrow as well.
I'm not a red velvet fiend. It's something I really have to be in the mood for. Especially if it's a pancake. I haven't had too many that I've really enjoyed, but my absolute favorite red velvet pancake recipe is from a local brunch place my husband and I always go to called Toast, located in Montclair, NJ. Their version is just so fluffy, with the right texture and flavor. I've had too many red velvet pancakes that were rubbery and just tasted like a plain pancake with red food coloring, so of course, I attempted to figure out my own version. After testing out a few recipes, I came up with one I'm pretty satisfied with, it includes part red velvet cake mix and unsweetened cocoa powder- seems to jazz up the flavors more. I also enjoy mine with a cream cheese topping (recipe follows) or pure maple syrup.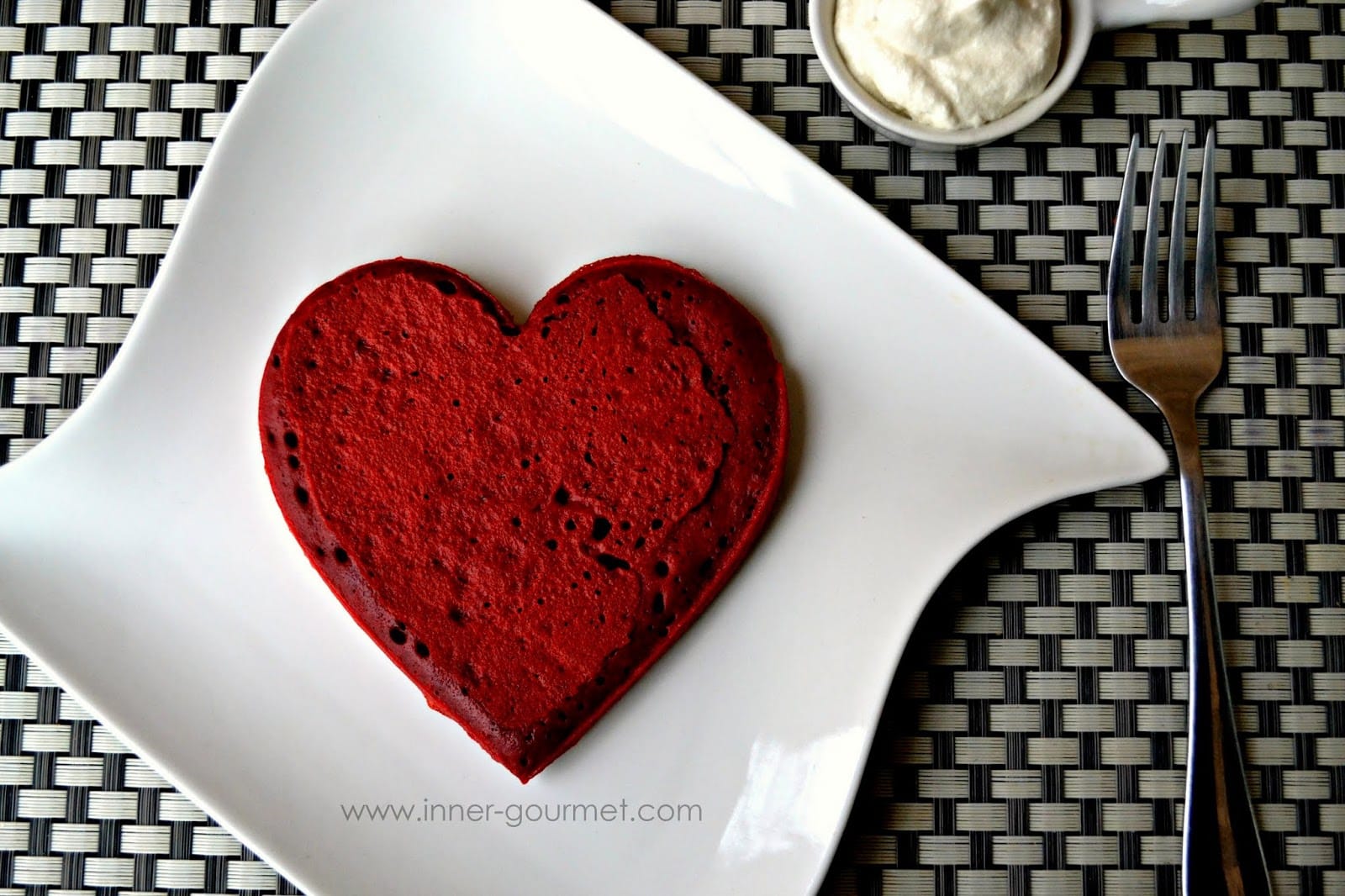 In a large mixing bowl, combine all-purpose flour, cake mix, sugar, baking powder, cocoa powder and a pinch of salt.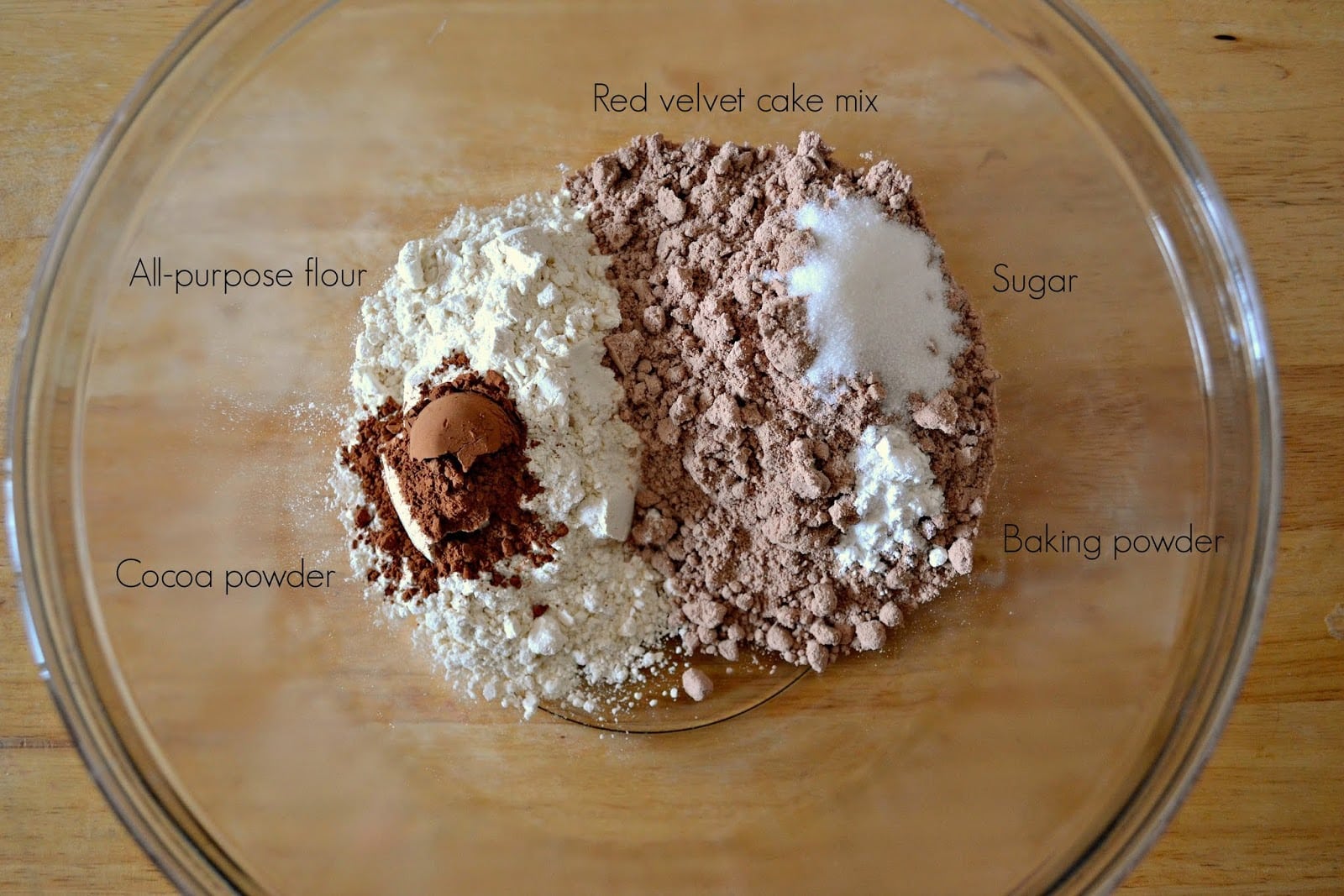 Whisk dry ingredients together. In a separate bowl, beat one egg and vanilla extract together, add 1 cup of milk, mix until incorporated. It's okay if your batter has lumps, that's how pancake batter should be anyway.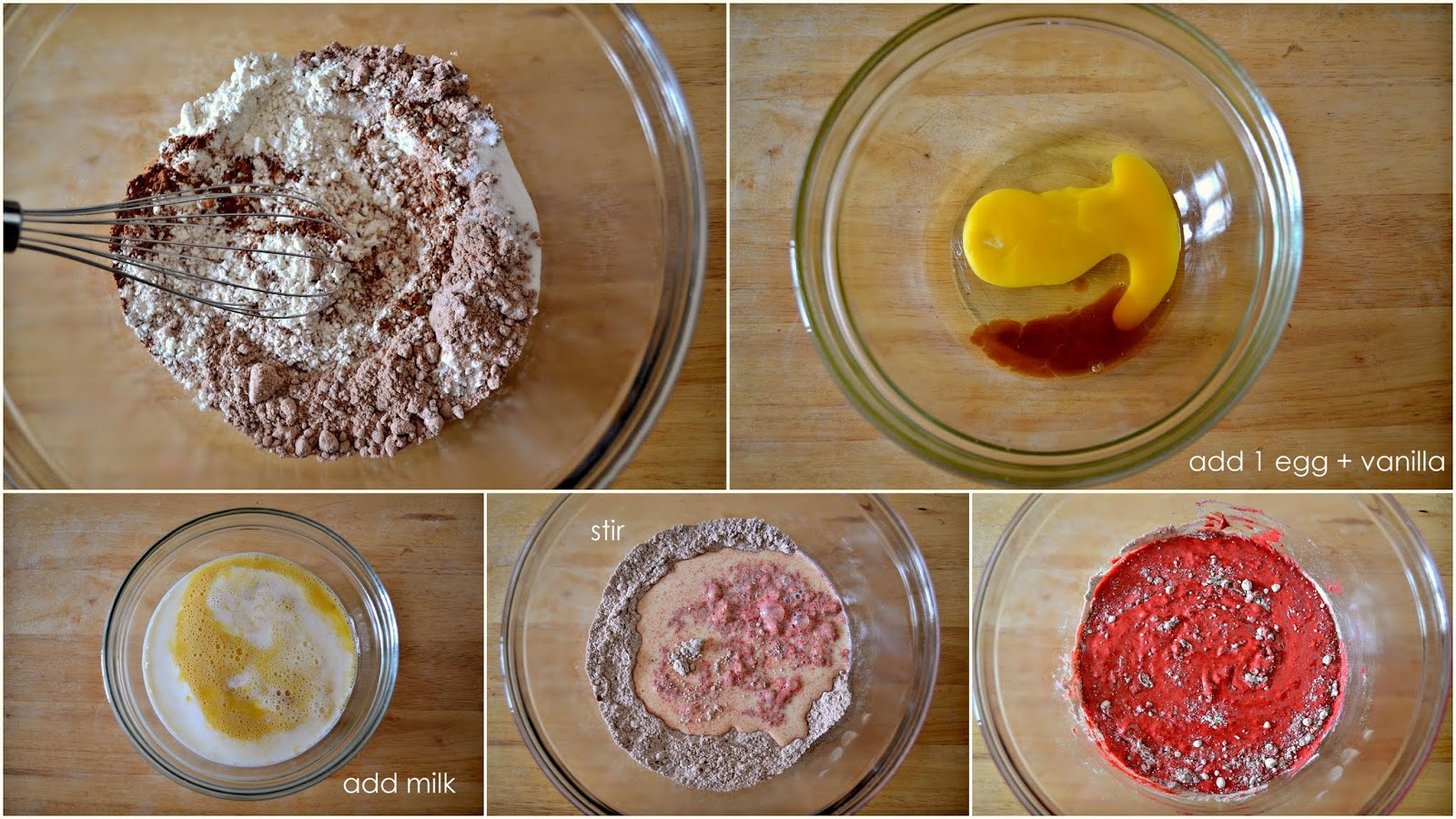 On a hot skillet (I used my tawa, which is essentially the same thing), sizzle a little butter until completely melted. You can also use oil here if you like. Pour the desired amount of pancake batter, once it starts to bubble, flip to cook the other side.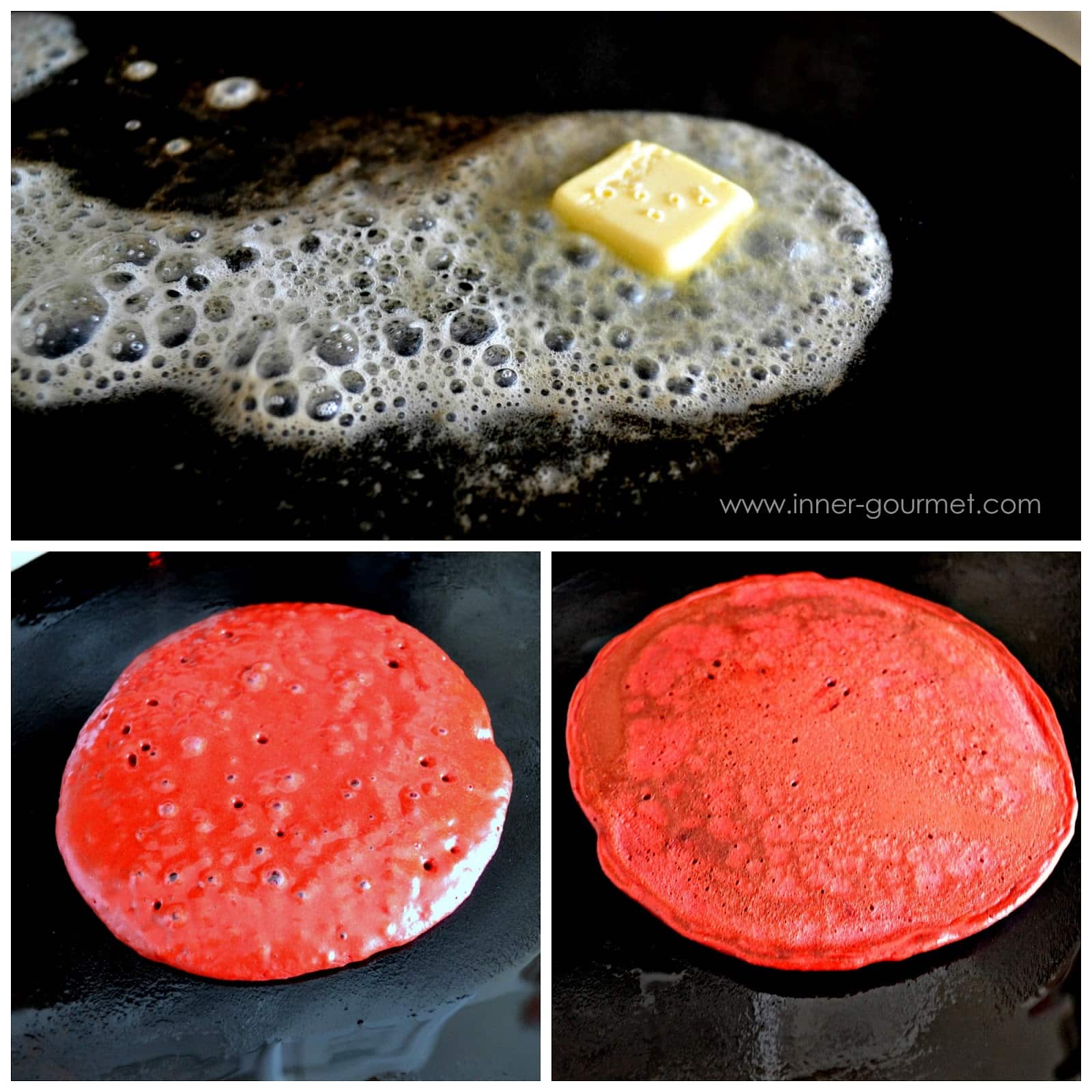 Make the cream cheese topping by combining softened cream cheese and butter, add vanilla and gradually add powdered sugar. Beat until fluffy.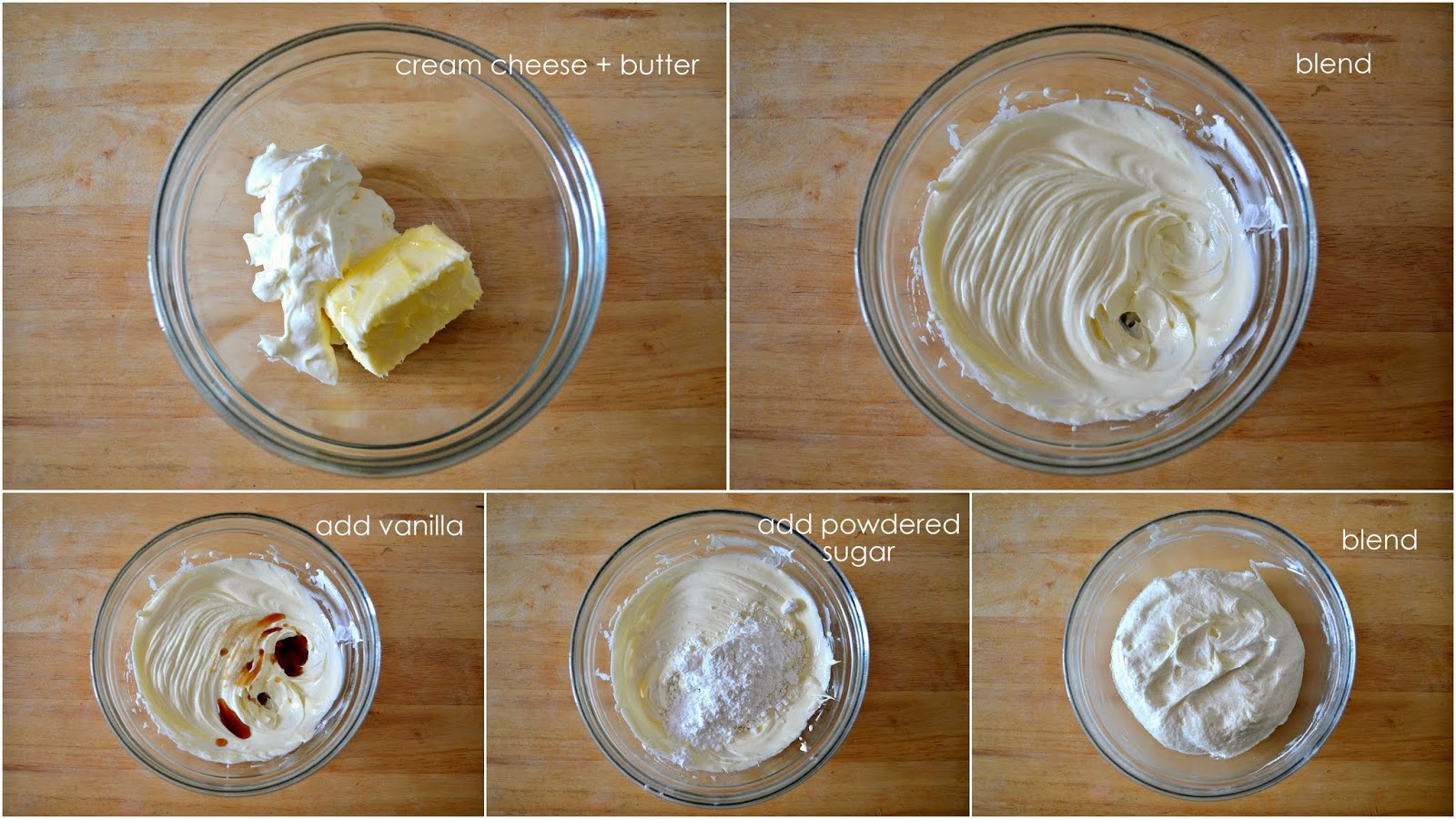 If you have any metal heart shaped cookie cutters laying around they would work perfectly for some Valentine's day pancakes. Just place the cookie cutter on the skillet. Pour batter into the cutter and wait until batter bubbles to remove cookie cutter.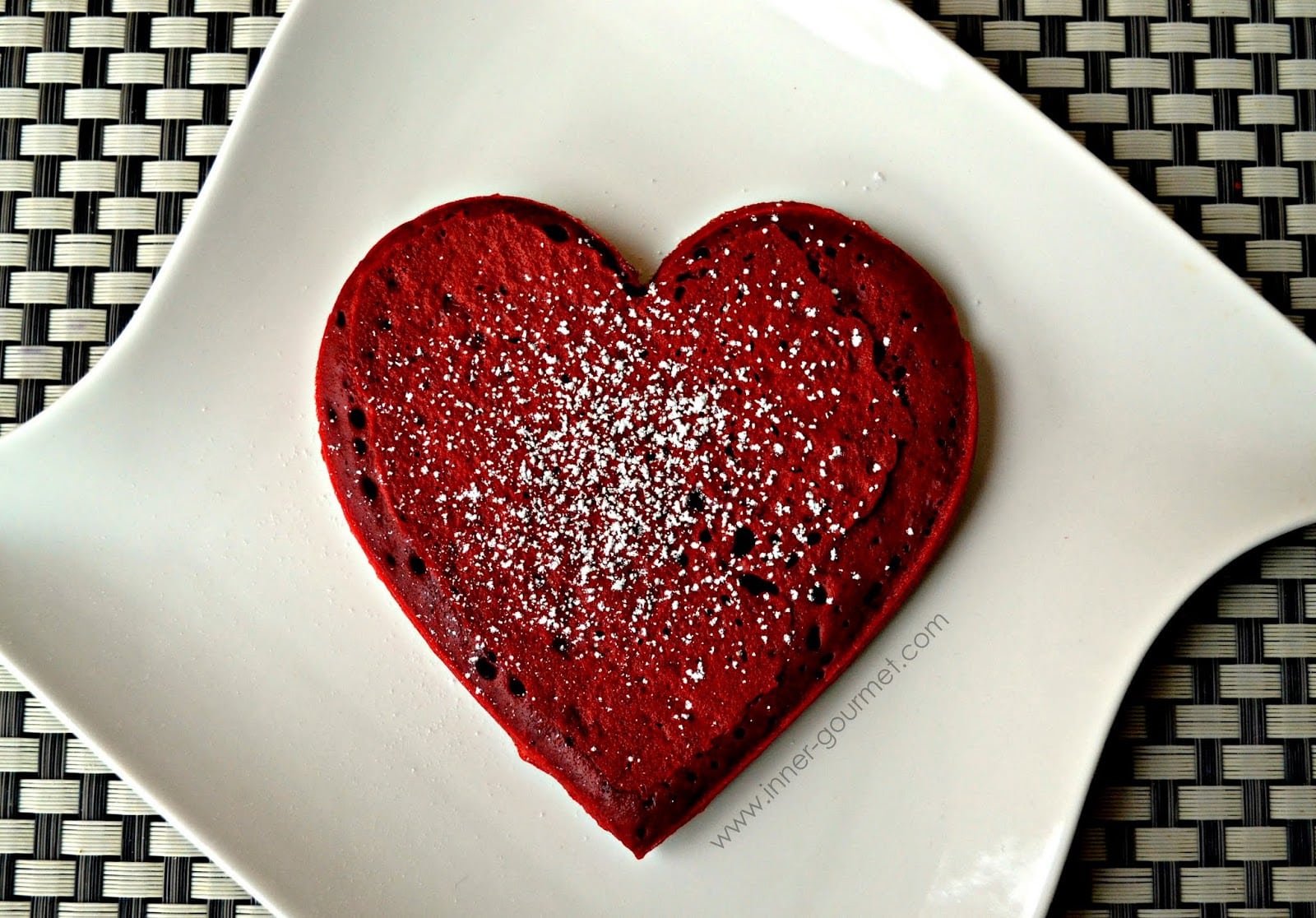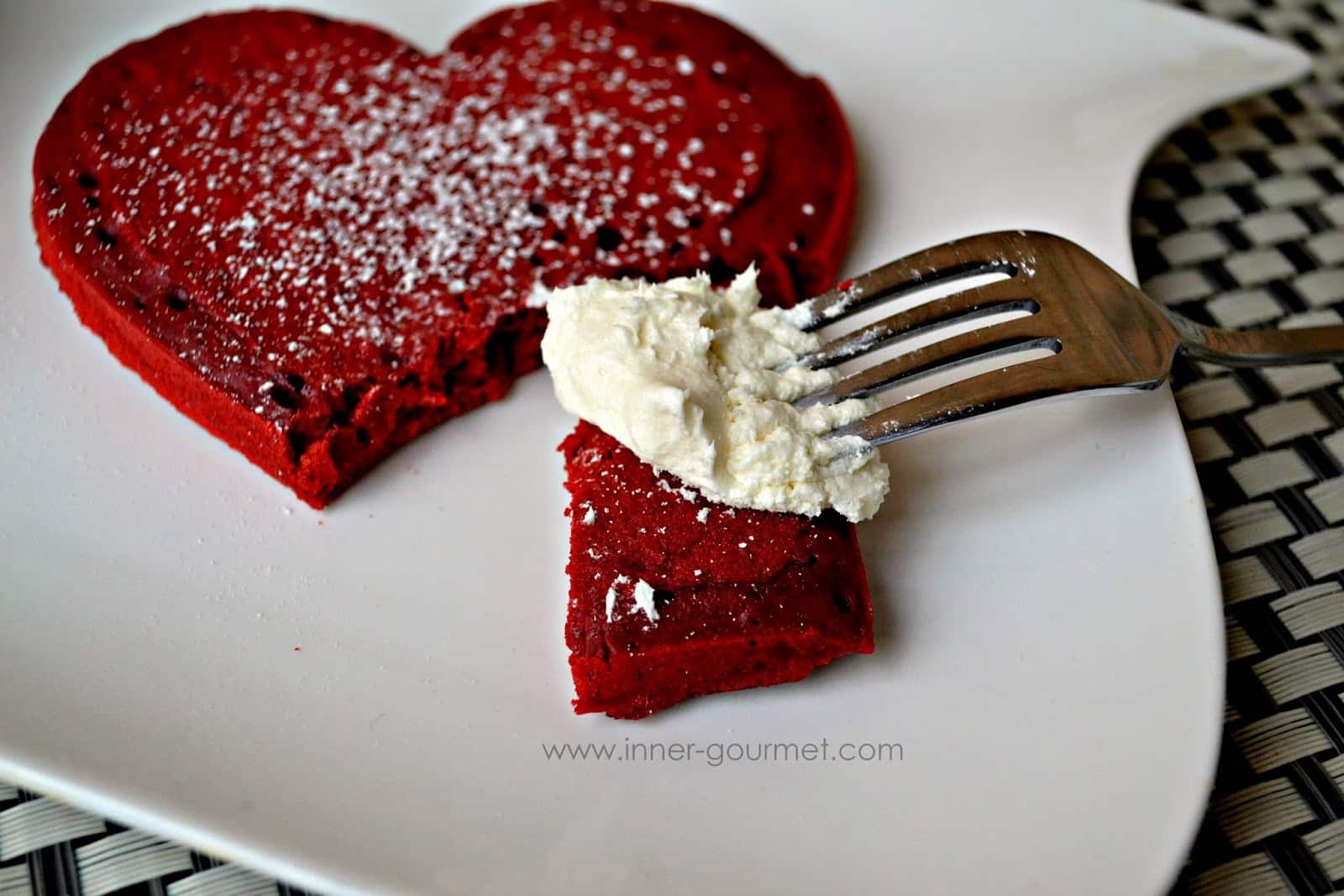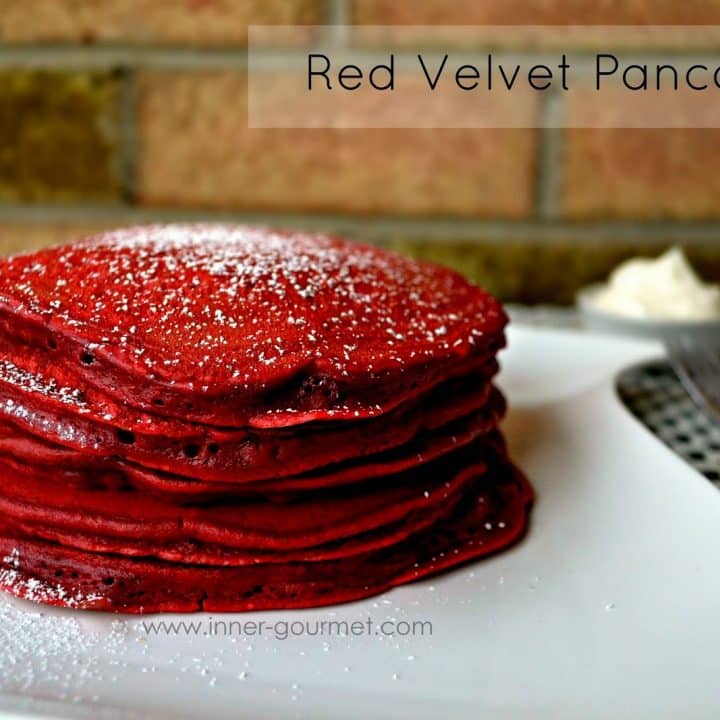 Red Velvet Pancakes
Yield:
Yield: 2 ¼ cups batter / 5-6 pancakes
Ingredients
½ cup all-purpose flour
1 cup red velvet cake mix
3 tsp granulated white sugar
½ tsp baking powder
3 tsp unsweetened cocoa powder
1 egg, beaten
1 tsp vanilla extract
1 cup milk, whole or 2%
pinch of salt
butter or oil for skillet
powdered sugar for dusting (optional)
Cream Cheese Topping
4oz cream cheese, softened
¼ cup salted butter, softened
½ cup powdered sugar
1 tsp vanilla extract
Instructions
Mix flour, cake mix, sugar, baking powder, salt, and cocoa powder together.
Beat egg and vanilla together, add milk in and whisk to incorporate.
Stir liquid ingredients into dry.
Heat a little butter or oil on skillet, pour desired amount of batter onto skillet, flip when bubbles begin to form.
Make cream cheese frosting by blending cream cheese, butter, and vanilla extract together. Add powdered sugar gradually. Beat until fluffy.
Notes
Tips:
If you don't have any red velvet cake mix in your pantry and prefer to make it all from scratch try these two recipes:
Divas can cook
Recipe Girl
If batter is too thick, add a little more milk until desired consistency is reached. Thicker batter will yield a thicker and more dense pancake. 
Batter can be made the night before and kept in refrigerator. 
Butter and cream cheese blends better when softened.